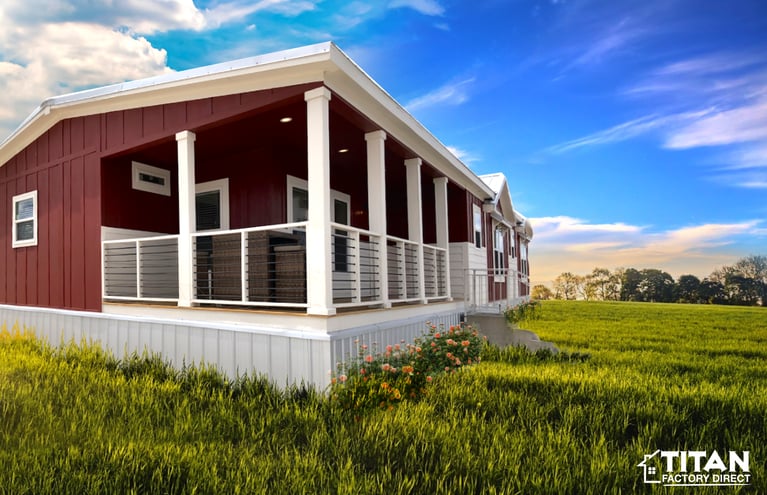 If you already own your own land you are halfway though the process of owning a quality, affordable manufactured home (check out manufactured homes vs modular homes). In many cases, land owners know what they're looking for but are unsure on what the next step should be. That's where Titan comes in. Being a land/home expert, we know just where to start with your new home purchase. Here are a few of the most common questions we're asked with starting the journey to home ownership.
What is the process if I have my own land?
If you already own land half the battle is over! The next step is finding the perfect home and the purchase process. Here is a great article on the 4 Steps of Home Buying. For a cash buyer, the process is rather quick and simple. If you are looking to finance, there are two options that are offered when purchasing a home. The first option is a chattel mortgage which is purchasing and financing just the home. The second option is a land in lieu financing. This allows customers to use the land as collateral to get the home purchase process started. This is a 0% Down financing option. This is the most popular way for land owners to finance a new home. When you visit a Titan location our finance specialists will sit with you to help determine the best options for your individual situation. If you have questions on financing, you can reach a finance specialist at 855-550-6550.
What type of improvements are needed before the home is delivered?
The required land improvements vary based on the current condition of your land and necessary improvements as well as the kind of loan and financing package you go with. The standard land improvements for manufactured homes include a base pad, electric and septic. Titan provides a turnkey service and helps with these services and more extensive land improvements as well like a concrete foundation, driveways, landscaping, and more. Some of the additional improvements may be required based on the condition of your land, what community or city requirements exist around your land, and what kind of loan you have. Our land experts (who are available for questions at 855-550-6550) will inspect your individual property to help determine exactly what is needed.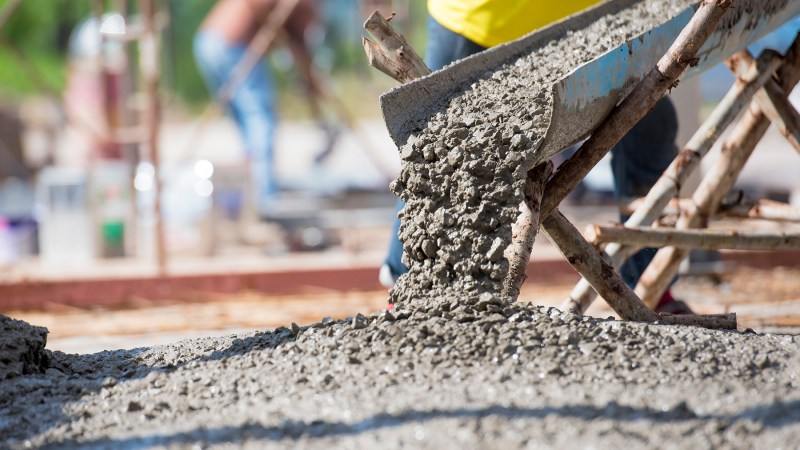 Can I do my own Improvements?
You can, however it's always best to work with certified licensed professionals to ensure every aspect of the land improvements meet building standards and to prevent further issues or delays when the home is delivered. However you choose to do your land improvements, our housing consultants will also be working closely with you to make sure all requirements for your area are met prior to delivering your new home.
What is the time frame for land/home packages?
Land/Home package timelines can vary based on the home selected and the financing options. Having land allows for the process to move more quickly. Typically, the process for a new home takes about 60-90 days. In many cases the time frame is significantly shorter if you already have your own land. You have the option to purchase one of our stock models that are ready to be delivered immediately, and what's great about this option is that these homes are usually at a discounted rate. If you are wanting a manufactured home or modular home which is customized to your liking it can still take 30-90 days for the home to be built and delivered to you.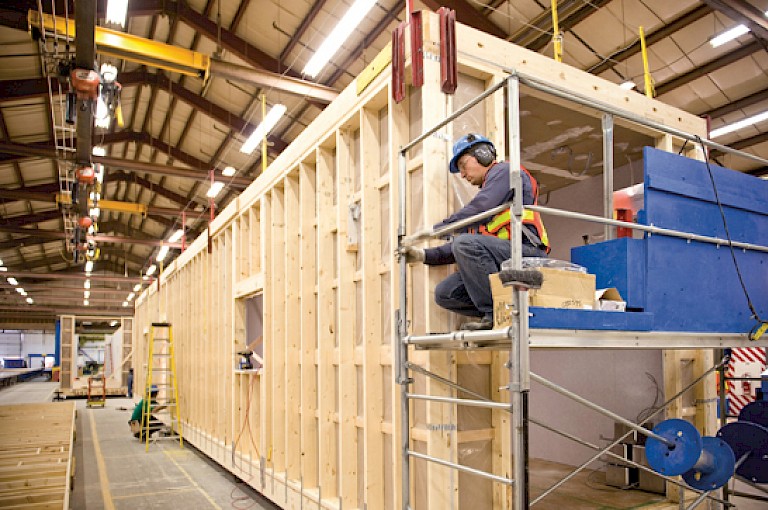 There are many questions that arise when making a large purchase decision, especially one like choosing your family home. Our housing professionals are available to answer any questions about the process and help with full turnkey service throughout the process. Knowing you have a knowledgeable professional by your side through the process is why many families choose to work with Titan.
For more information on purchasing a new Titan home meet with a housing specialist at any of our 12 locations or schedule an appointment today.