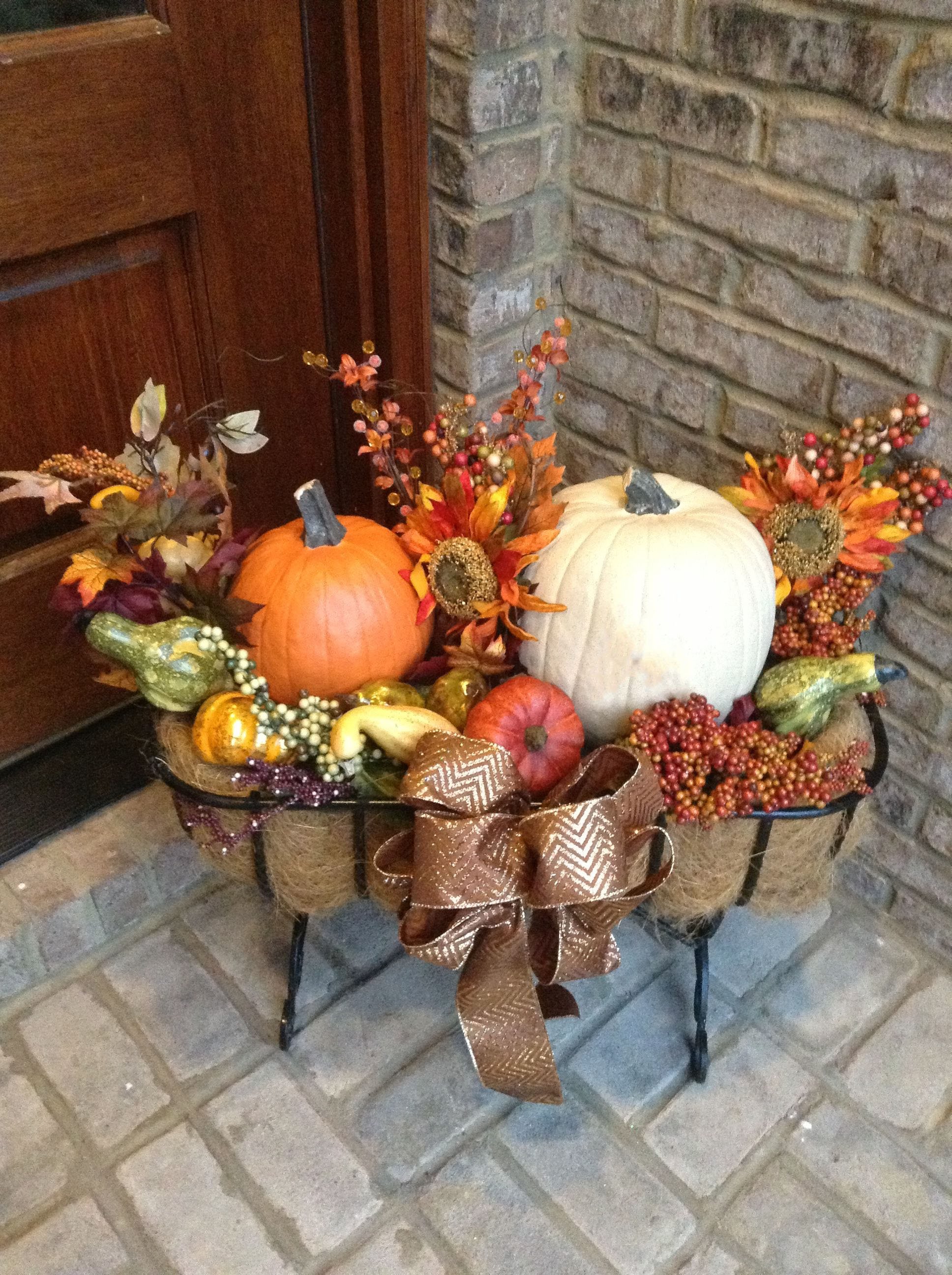 Show your fall decorating skills with the best autumn decorations that can add to the natural beauty of your home, such as with chic pumpkin decorations and bright window boxes filled with flowers for fall. These 4 fall outdoor decorating ideas will span the season through Thanksgiving—plus, many displays can be brought indoors and used as fall centerpieces during seasonal entertaining.
Outdoor Pumpkin with Maple Leaf Design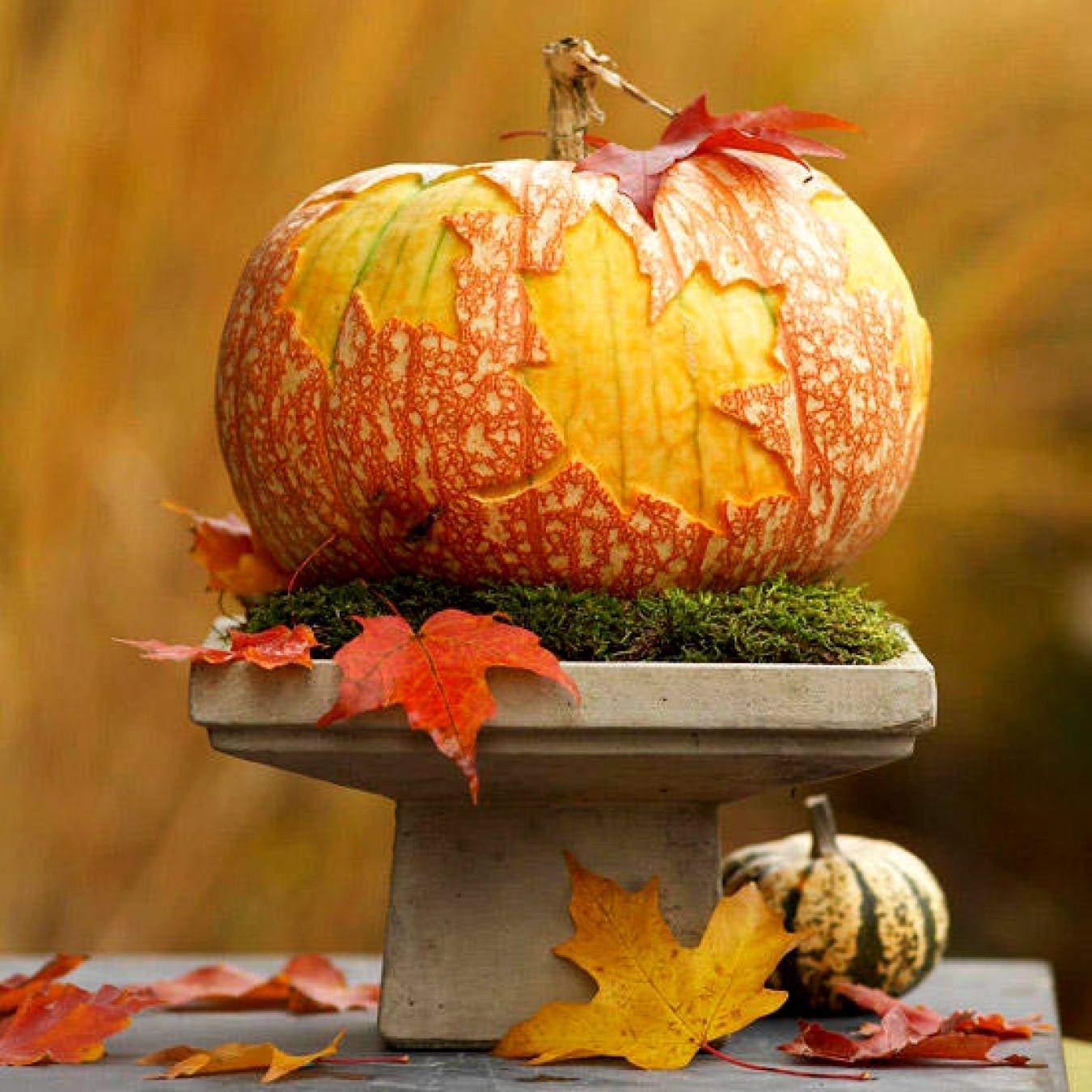 Get creative with your outdoor fall decorating ideas: Dress up your doorstep with a pumpkin designed to fit any Halloween or Thanksgiving theme. Trace a maple leaf onto the pumpkin, then use a linoleum cutter or potter's ribbon tool to scrape out the design of the leaf. Be careful not to cut completely through the pumpkin in order to keep your design fresh. Download The Free Pattern
Backyard Holiday Getaway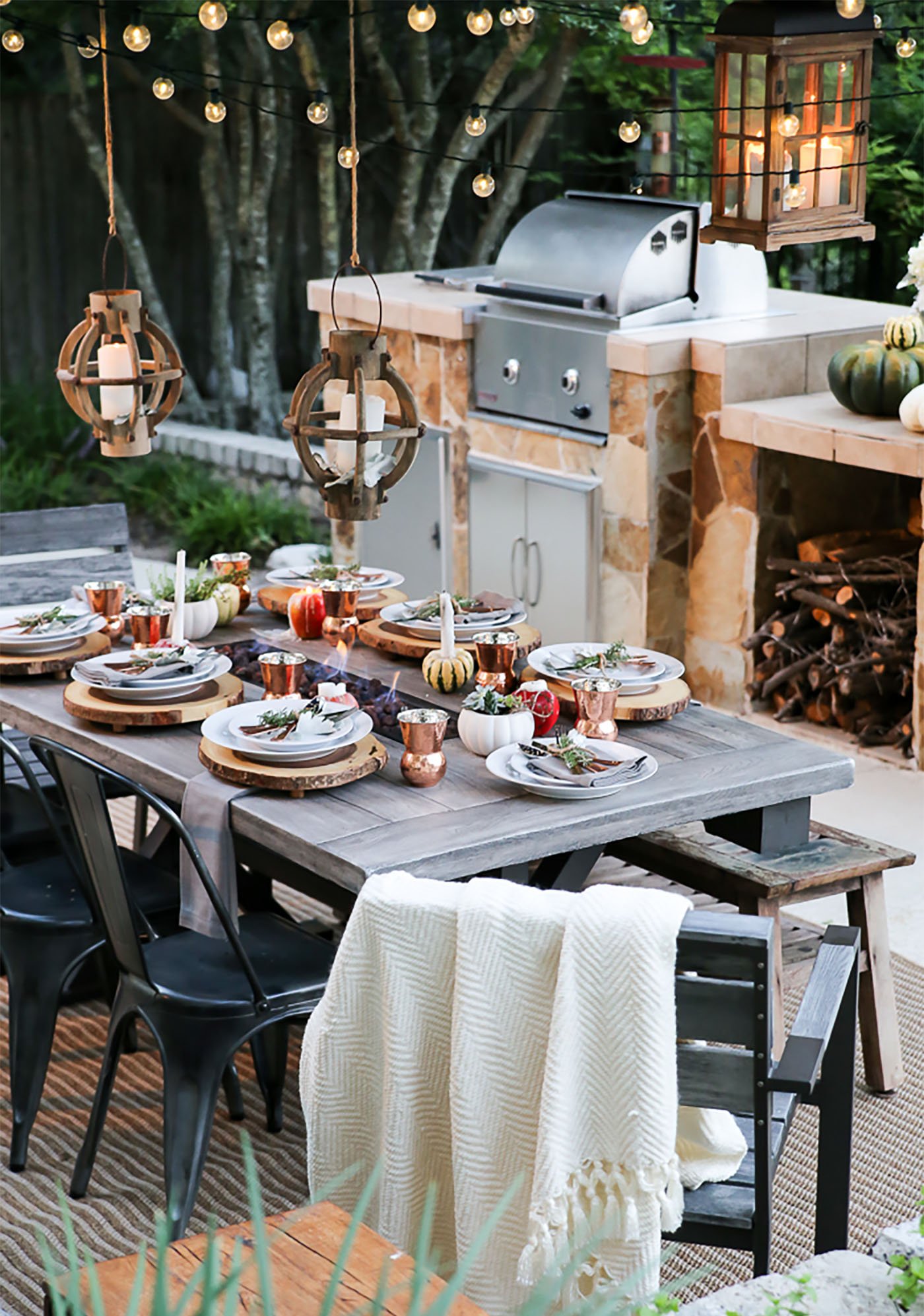 Decorate your back patio in a mix of warm hues and bright fall colors—this effortless backyard decor theme will last from Halloween through Thanksgiving. Buy fall mums and other seasonal plants that fit your color scheme, but don't stop there! Make your patio furniture and pillows match your plants and pots for a seasonal look that's both fun and cohesive.
Welcoming Pumpkin Wheelbarrow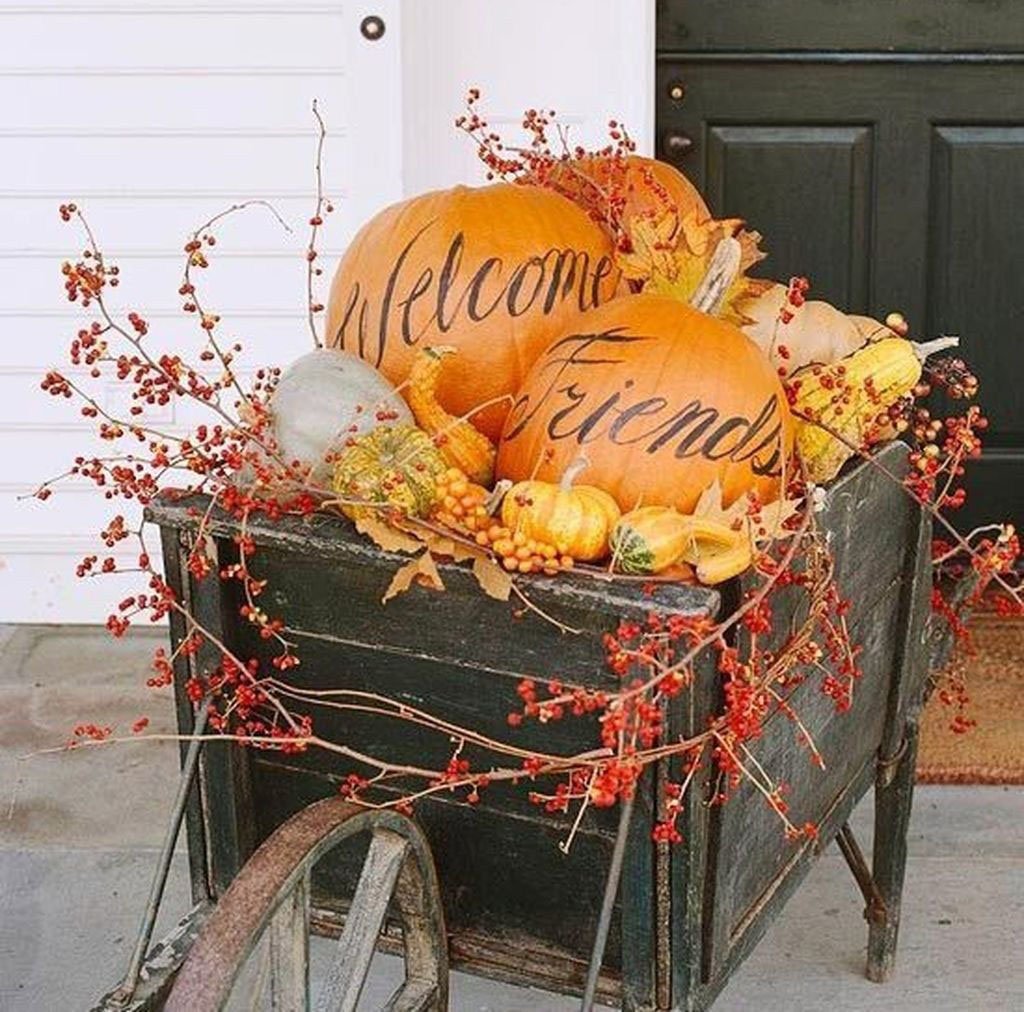 A wooden wheelbarrow filled with gourds, pumpkins, dried leaves, and berry sprigs makes a beautiful entryway decoration. Work with a variety of pumpkin shapes and colors to achieve a vibrant display that captures the essence of fall. Paint a "welcome friends" message on two large pumpkins, and place them on top of the wheelbarrow. Weave artificial berry vines around the wheelbarrow for a splash of stunning red.
Gold Pumpkin Table Decor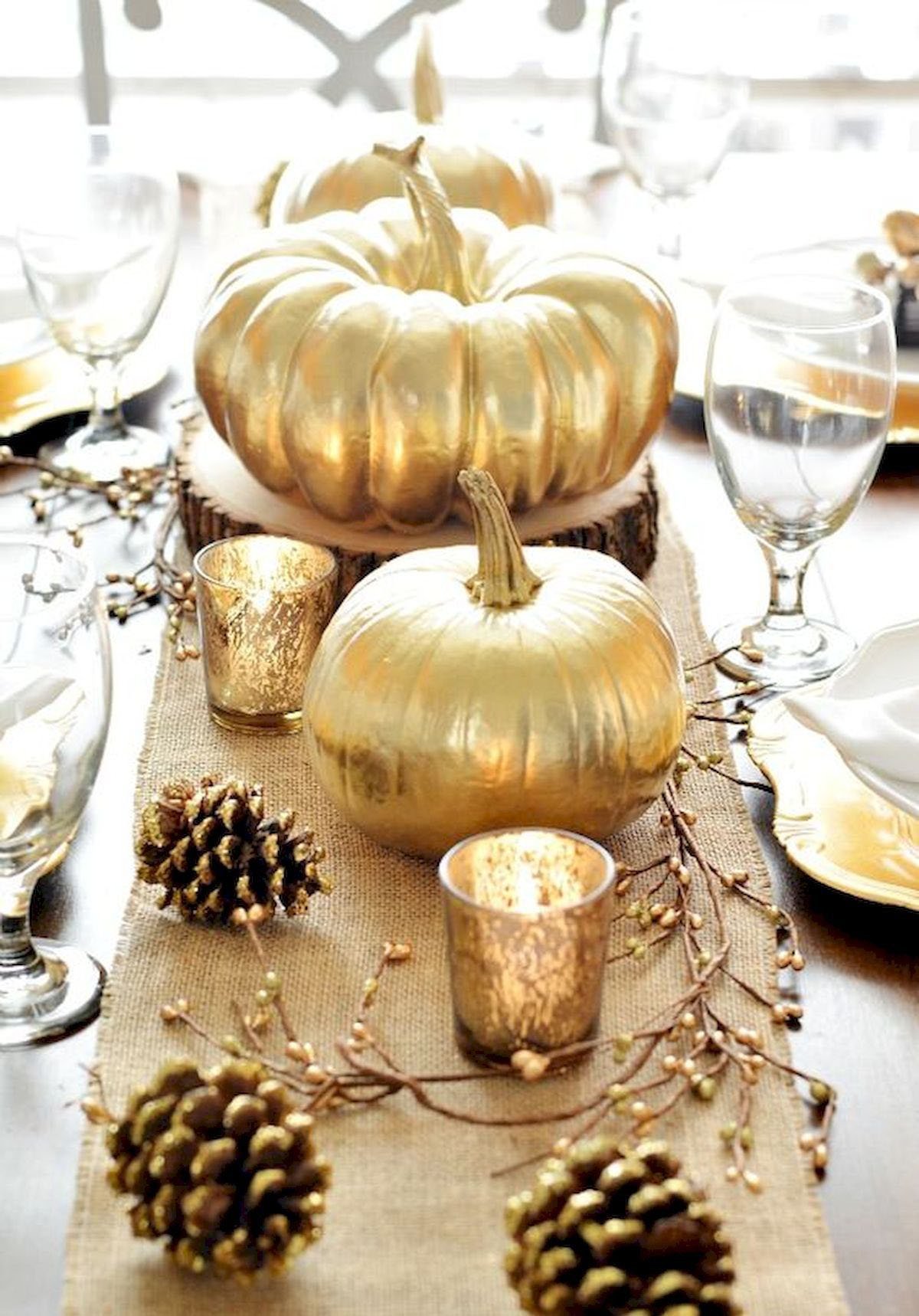 Why not try metallics for Halloween? It's a refreshing take on traditional Halloween decor. Paint a few pumpkins and pinecones gold and place them on a burlap runner on your table. Gold votives candles will add some beautiful mood lighting.
However you choose to add your own personal touch to the fall season, we hope you enjoy this cozy season with your loved ones! Enjoying the fall weather? Check out these Creative Lighting Options for Your Patio