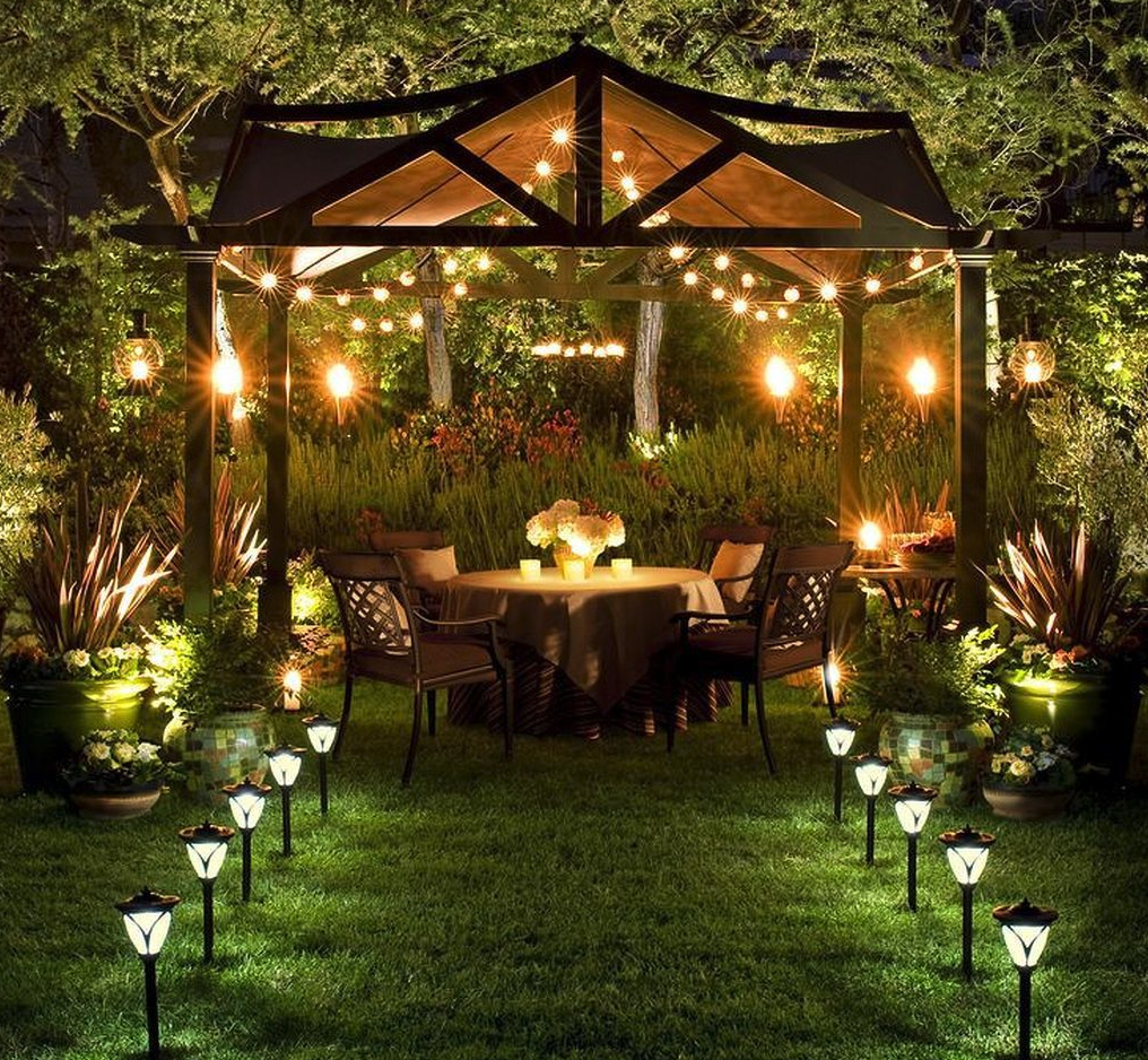 Let's talk about jazzing up your patio with creative lighting accessories for the Summer! As you start customizing your patio to fit your family's lifestyle, let's not forget the significance the of lighting and how it can create the experience of your dream home getaway. Strategically place your lights around to set the vibe that you want for when the sun starts going down.
String Lights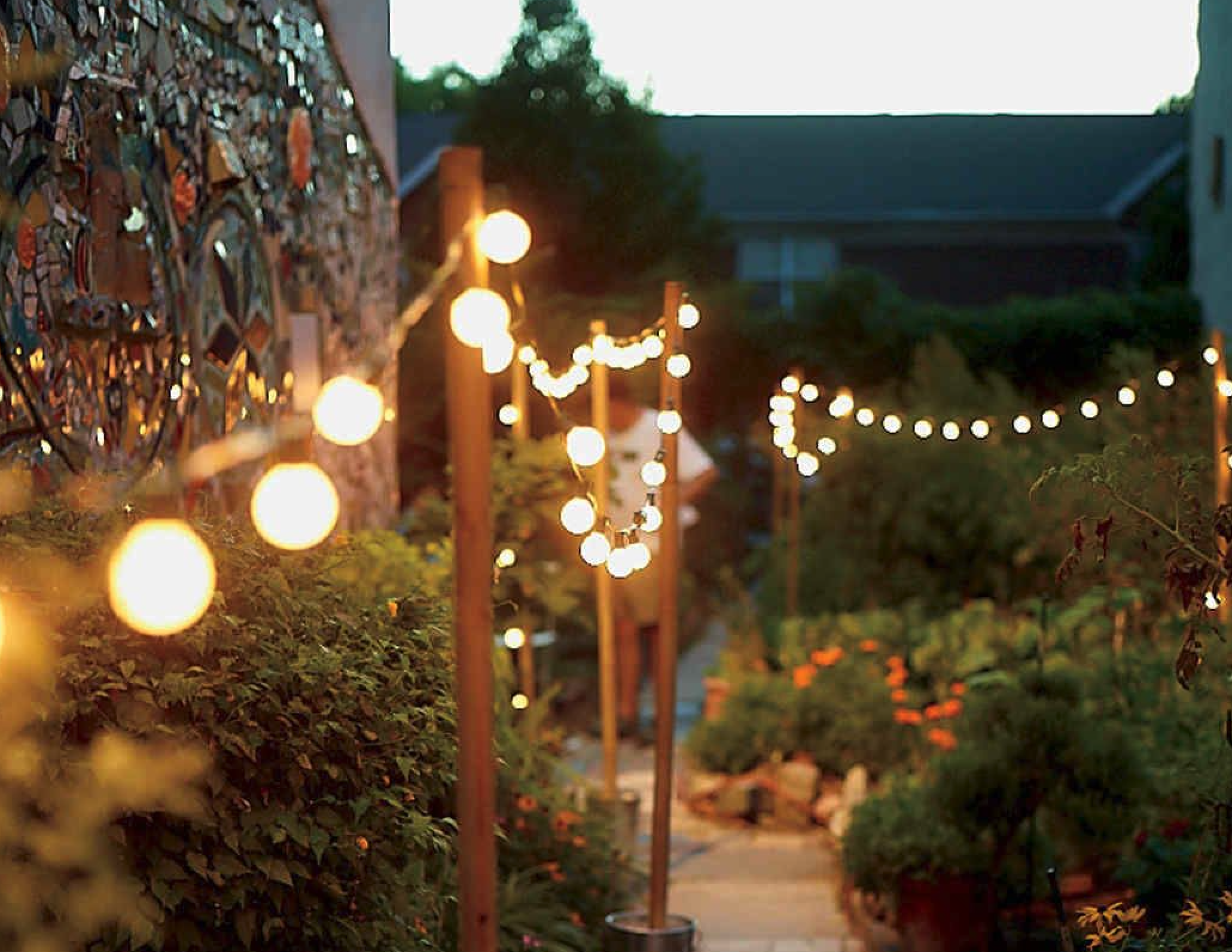 Outdoor stringed lights are commonly used to light up a dance area at parties, but in this case they can add a unique look to your patio.
Whether you want to wrap them around a railing or a tree, line them around the bottom of the patio surface or drape them from your gazebo above your patio furniture, these lights will give your patio a vintage feel.
---
Lanterns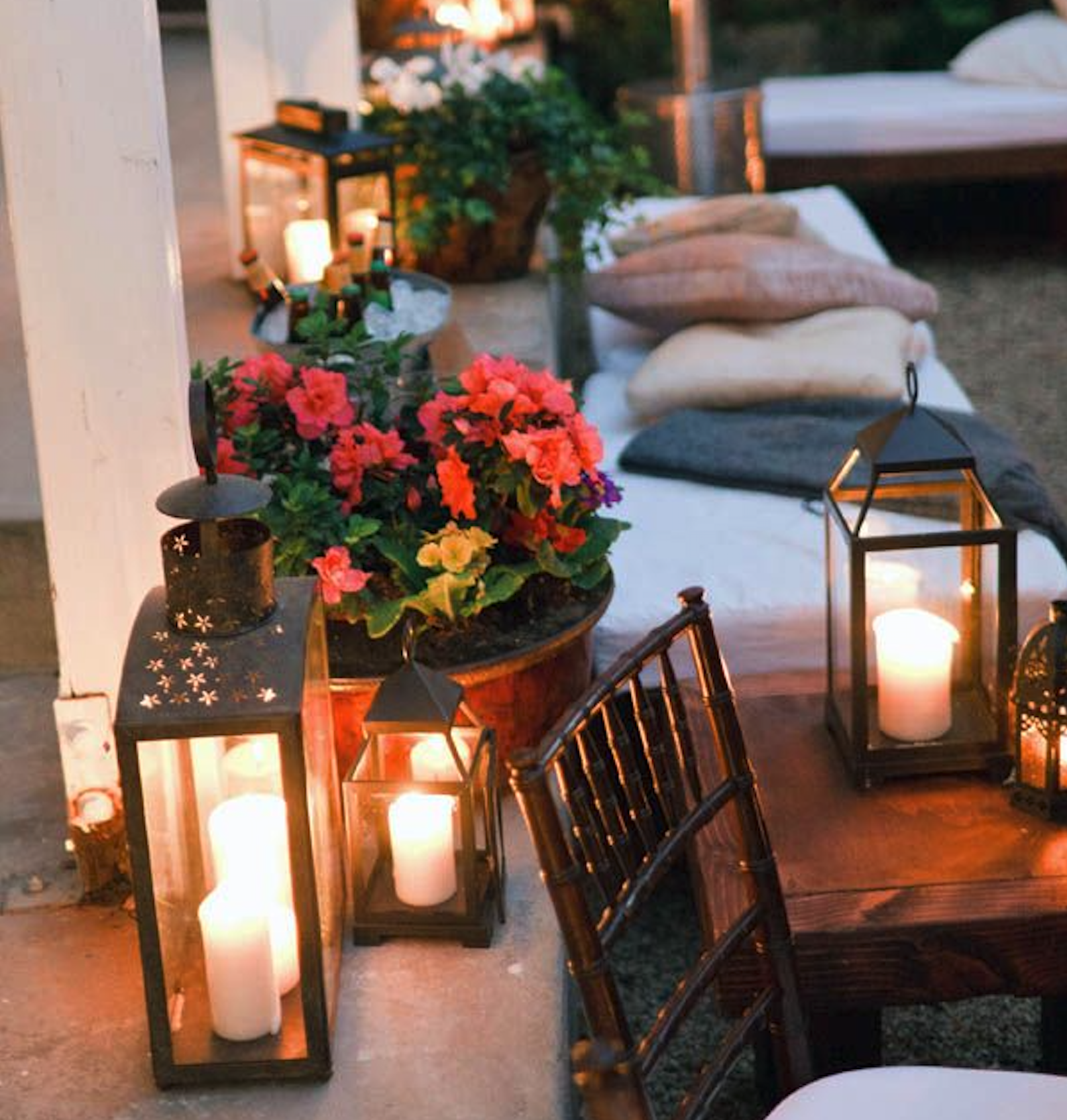 Choose "live" lanterns with flames that will both heat up and light up the night as well as act as a bug repellent. Similar to the string lights, you can use what is around the patio to hang lanterns. You can use multiple smaller lanterns and strategically place them around the patio, next to your patio table and chairs, as a guide up the walkway or use one larger one as a center piece on a table.
---
Mason Jar Lighting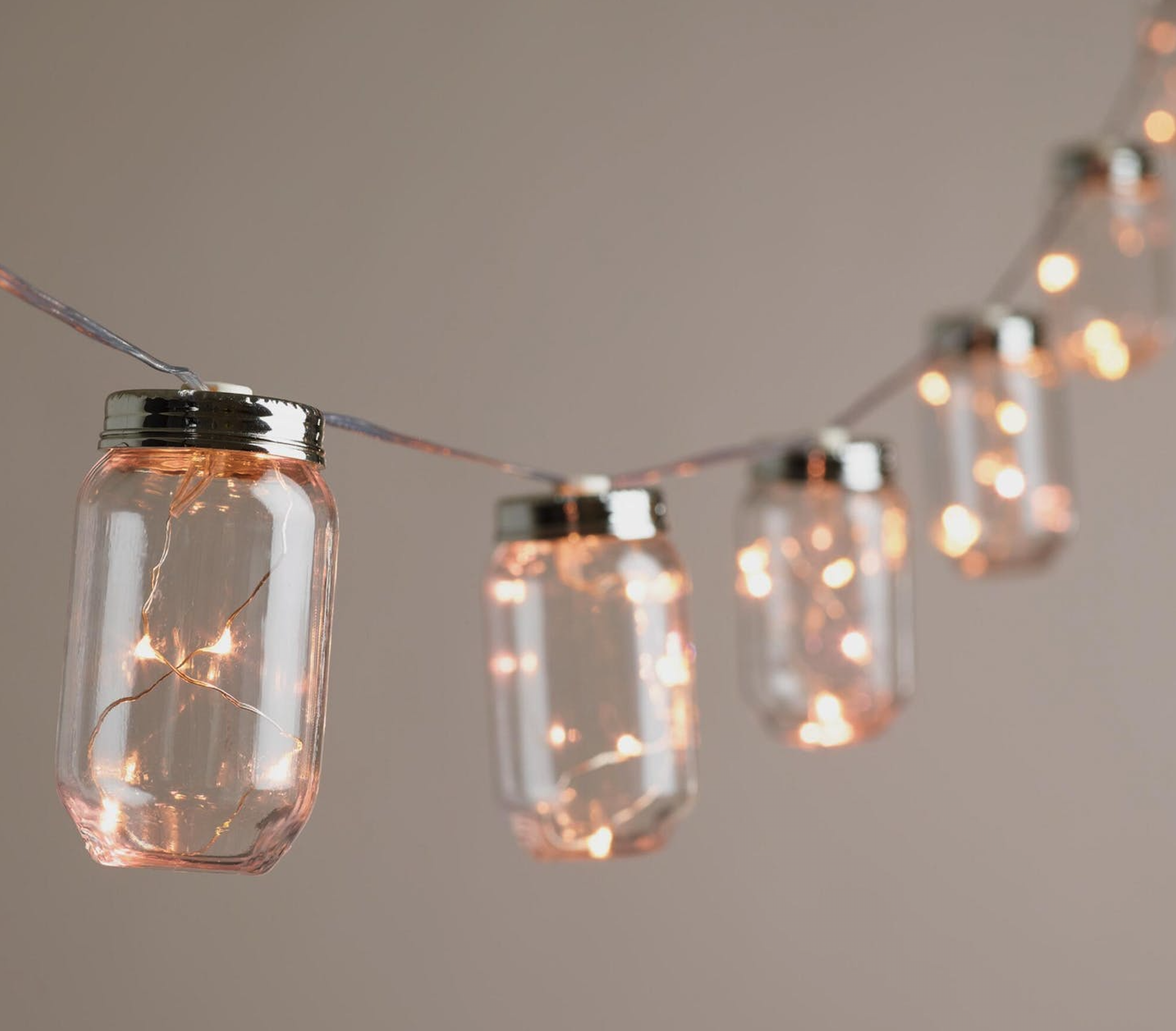 If you are just looking for the original lantern look and don't want a patio heater, check out LED lanterns like this mason jar lantern, and the same goes for candles. You can use a couple candles as accent lights and have the choice of using an LED candle.
---
Landscape Lighting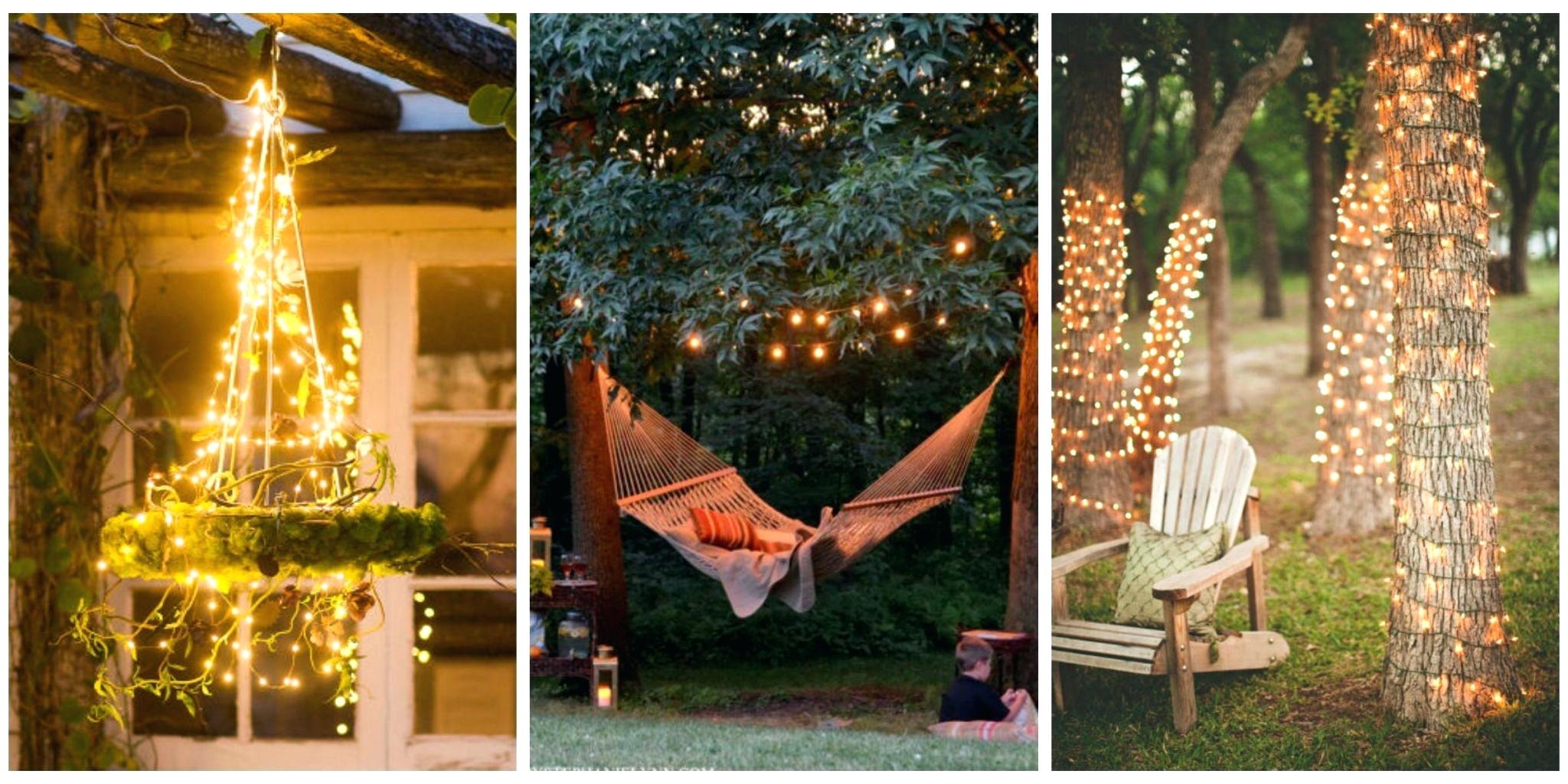 This helps make sure that your hard work isn't overlooked. Scattering path lights along your walkway and throughout your landscaping, like stringing lights in trees, is the best way to show off what you've been working on!
---
Fire Pits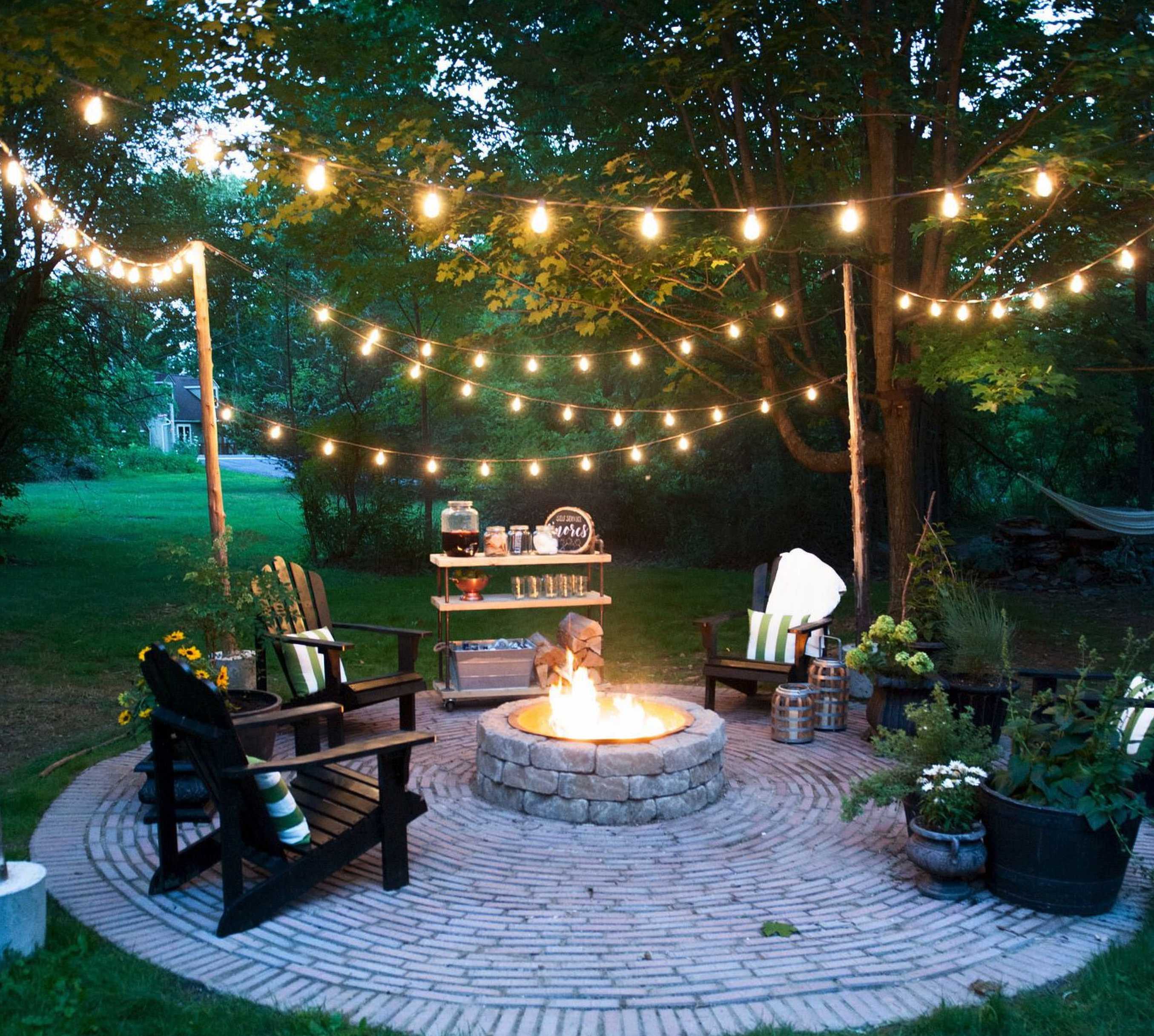 Fire pits are great to sit by under the stars on a chilly night during any season and can serve as good lighting as well. You can pick out some comfy cushions for outdoor furniture or put a few deck chairs around it and start roasting marshmallows.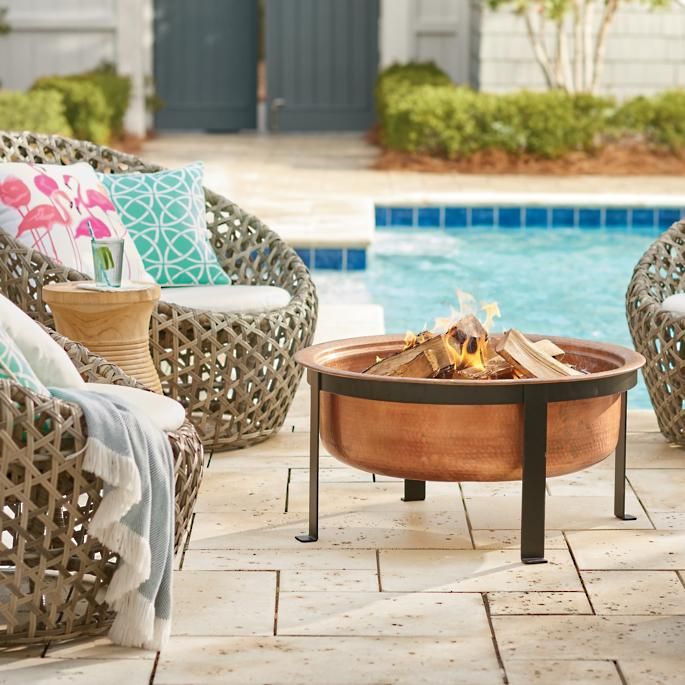 If you still don't have a fire pit, but you want one, then you can find a nice fire pit patio set at your local home improvement store that includes everything you need to be next to a warm, crackling fire at your next get together.
---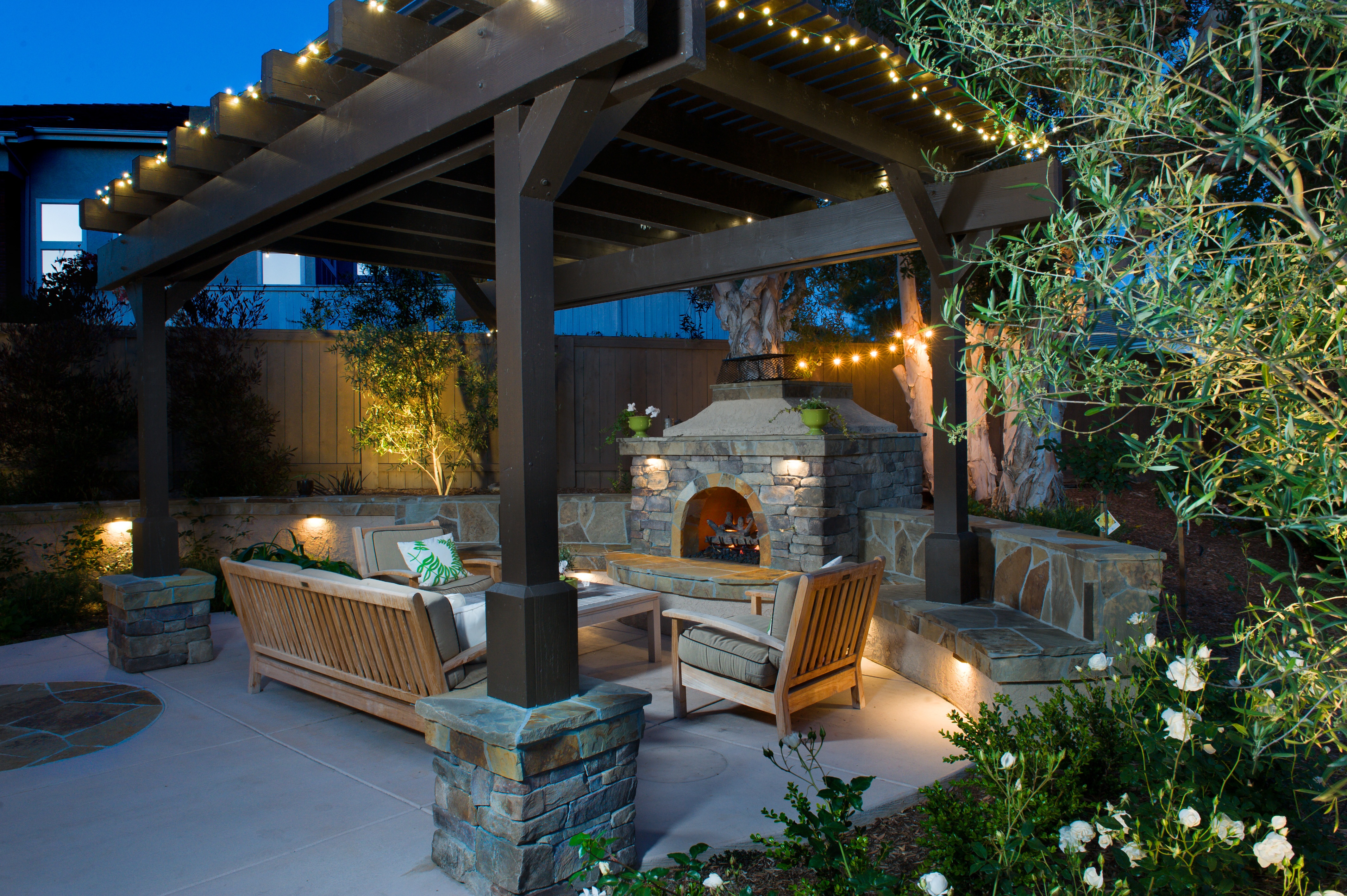 Hopefully by now you have some great ideas on how to spice up your patio. If you're looking for more ways to add flair to your home and make it reflect your personality, get more style and design inspiration from our interior design gallery of kitchens, living rooms and more.