With the changing leaves and a crisp chill in the air, Halloween is fast approaching, making it the perfect time to transform your manufactured home into a spooktacular wonderland. Preparing your manufactured home for Halloween is a creative and enjoyable process. Let's explore how to get your manufactured home ready for a hauntingly memorable Halloween!
Setting the eerie tone, we began with your home's exterior. Line your walkway with pumpkins and gourds, each one illuminating the path with its unique jack-o'-lantern design. Consider hanging a Halloween-themed wreath on your front door, or crafting one with black branches and spooky embellishments, welcoming your guests with a touch of the macabre. Elevate your mobile home's eerie atmosphere by draping faux cobwebs over your porch, furniture, and windows, with a few artificial spiders for added effect. For an elegant touch, suspend ghostly figures from tree branches and softly light them with LED glow.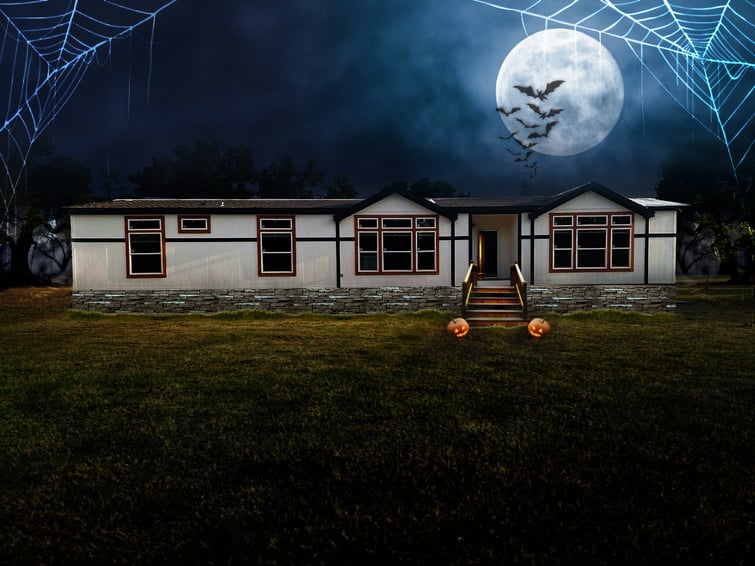 Transitioning from outside to inside, transform your living space into a Halloween haven. Replace your regular lighting with eerie, flickering candles or black and orange bulbs for an instant atmospheric upgrade. Adorn your walls with Halloween-themed banners, wall decals, and spooky artwork. Ghostly drapes, spider webs, and eerie portraits can create a haunted house atmosphere. Don't forget to fill the air with the delightful aroma of pumpkin-spiced candles and scented potpourri to complete the ambiance.
To make your manufactured or modular homes the ultimate Halloween destination, plan fun activities. Host a costume contest with prizes for the best, scariest, and most creative costumes to engage everyone in the Halloween spirit. If you have an outdoor space, create a movie night under the stars with a classic Halloween film and popcorn. Additionally, organize a pumpkin carving contest with various stencils and carving tools to inspire creativity.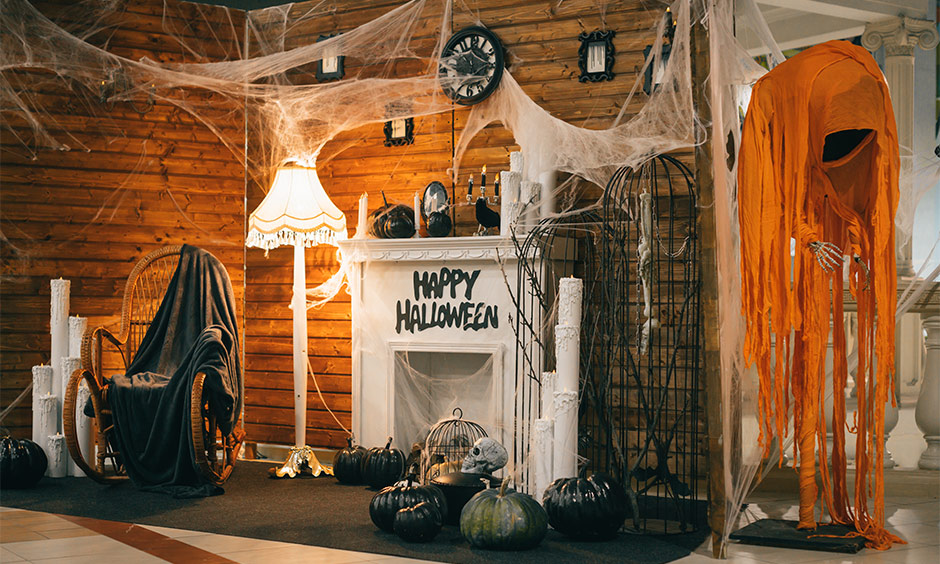 A memorable Halloween in your manufactured home is just a few creative touches away. By combining spooky exterior decor, eerie interior ambiance, and engaging activities, you can create a Halloween haven that will leave your guests in awe. So, dive into your Halloween preparations, let your imagination run wild, and get ready to enjoy a spooktacular Halloween in the cozy comfort of your manufactured home! Looking for your own haunted home? Contact Us!