Troy, Michigan Jan. 25,2021 - Skyline Champion homes have proven just how great their homes truly are. In a study done by Lifestory Research our manufacture has placed in the top three for most trusted manufactured home builder brands in 2021!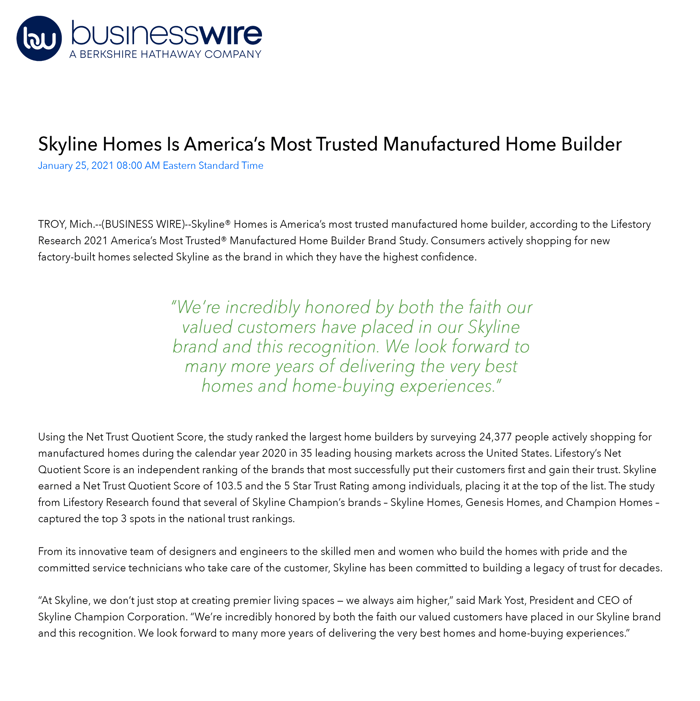 Article from Business Wire - https://bwnews.pr/36exsMa
The study is a large-scale survey done by customers in the United States that seeks to identify the brands that people trust the most within this industry. This independent study measures perceptions of 500+ companies—to determine which brands are viewed by customers as of today's trusted brands.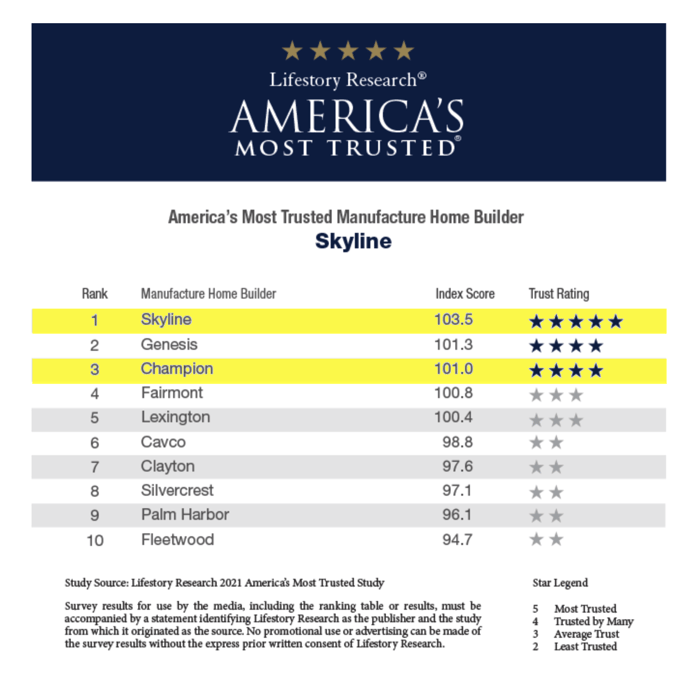 Article from Life Story Research - https://bit.ly/3a6KwEl
The score that Lifestory Research uses to rank companies is called the Net Trust Quotient Score and is calculated by the brands successfully putting their customers first and earning their trust. Skyline which is apart of Champion, placed first with a rating of 103.5 and a 5 start trust rating, while Champion came in third with a rating of 101.0 and a 4 start trust rating!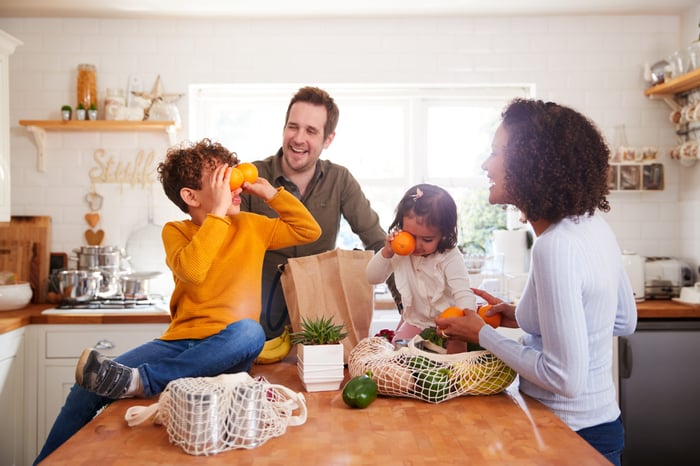 Titan is dedicated to carrying the most trusted brands in the industry. With such a wide selection: choose from single-wide mobile homes, double-wide mobile homes, triple-wide mobile homes, and modular homes. As a company we are a full turnkey provider and will help you every step of the way in your home buying experience. Take a video tour of our featured Champion built homes and find your ideal floorplan. To set up an appointment at your nearest location call 855-550-6550.
About Champion
Champion Homes has been around since 1953, and with almost 60 years in the industry, Champion has been recognized with numerous awards. What we are most proud of is Champion has helped put 2 million families just like yours into their dream homes. Champion was also first to receive the Energy Star Certification.
About Titan Factory Direct
Our senior management team that started Titan Factory Direct has over 70 years of combined experience on the retail side in the manufactured homes industry. We have an effective leadership team with tremendous knowledge. You will have professionals that have been doing this for a long time and our management team alone has helped thousands of families into their new homes. This makes it easy to share our commitment with you. We have a very simple commitment that is focused around one thing, YOU and your satisfaction.