When it comes to manufactured homes, the perception of "cookie-cutter" designs is a thing of the past. Today, mobile home design is evolving, with a focus on innovation, style, and customization. If you're considering purchasing a manufactured home or looking to update your existing one, you'll be excited to discover the latest trends in manufactured home design!
Open concept living has become a hallmark of modern home design, and manufactured homes are no exception. The trend towards open floor plans in manufactured homes continues to gain popularity. By removing walls and barriers between the kitchen, dining area, and living room, these homes feel spacious and airy, making them perfect for both family living and entertaining guests. Many mobile homes also now offer multifunctional rooms that can serve as home offices, guest bedrooms, or even fitness areas, allowing homeowners to adapt their space to their changing needs which adds to a homes open concept feel.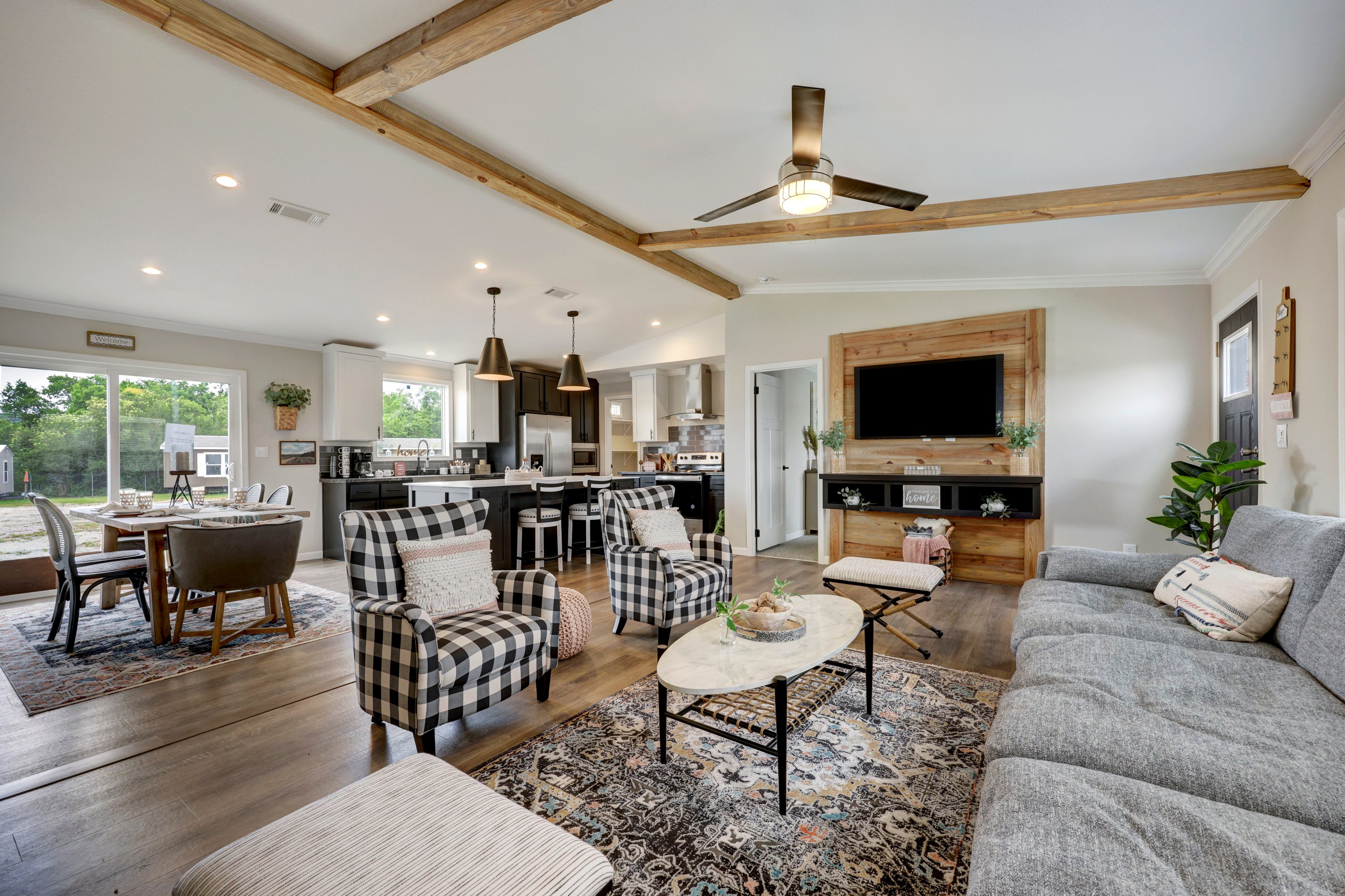 The integration of smart home technology is no longer limited to traditional houses. Manufactured homes are now equipped with the latest in home automation, including programmable thermostats, smart lighting, and energy efficient appliances. These technologies not only enhance convenience but also improve your mobile home's energy efficiency. Energy efficiency is not just a trend but a necessity in today's world. Manufactured homes are incorporating energy-efficient features such as Energy Star-rated appliances, high-efficiency HVAC systems, and advanced insulation to reduce energy consumption and lower utility bills.
Manufactured homes are becoming more customizable than ever before. Homebuyers can choose from a wide range of floor plans, finishes, and design options to create a home that reflects their personal style and preferences. This flexibility of customizing your mobile home allows for a truly unique living space. Manufactured home exteriors are receiving attention too! Contemporary designs incorporate attractive siding options, architectural details, and appealing color palettes. Curb appeal is now a significant consideration, with landscaped yards and stylish entryways.
The latest trends in manufactured home design are all about creating stylish, energy-efficient, and functional spaces that cater to the needs and desires of modern homeowners. If you're considering purchasing a manufactured home these trends provide plenty of inspiration for creating a beautiful and contemporary living environment. Embrace the evolution of manufactured home design and make your space uniquely yours, to find your dream home Contact Us!