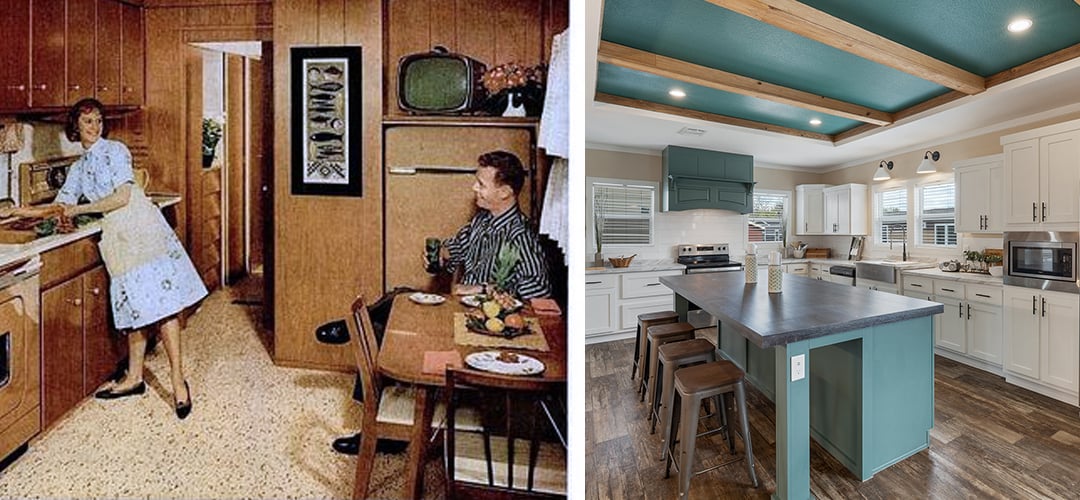 Manufactured housing has long struggled to overcome the stigma of old trailer homes. People still imagine manufactured homes having the old mobile home look and feel with outdated wallpaper, wood paneling and metal siding. That is not the case anymore. Since building requirements were set in the 1980's manufacturers have continued to set new standards with the latest trends and designs. Once customers walk into our 21st century Titan homes and see how far their designs have come, they are often surprised and love what they see.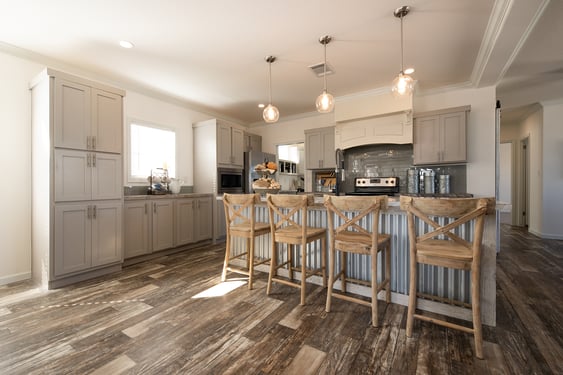 The farmhouse style is a top design trend, and an options package is all it takes to update any floor plan with a farmhouse look. It's also featured in several floor plans like the Aspen, the Yosemite and even the Casablanca for example.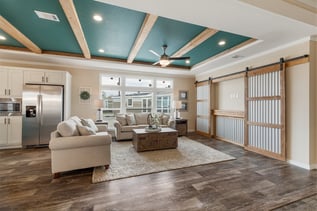 It is common for these homes have giant windows, hardwood floors with antique colors, and metal and barn door accents all throughout the house. We have exposed wood options, and even metal cage light fixtures to give a bit of an industrial farmhouse look.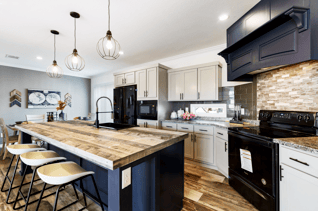 To keep our homes fresh, warm and inviting we have new farmhouse inspired paint colors that our customers can choose from. The Zion has a beautiful color called Evening Emerald all through the home and this truly causes the design to stand out! We've also added Delicate White, In the Navy blue, Clay Fire coral and Rocky River green to name a few.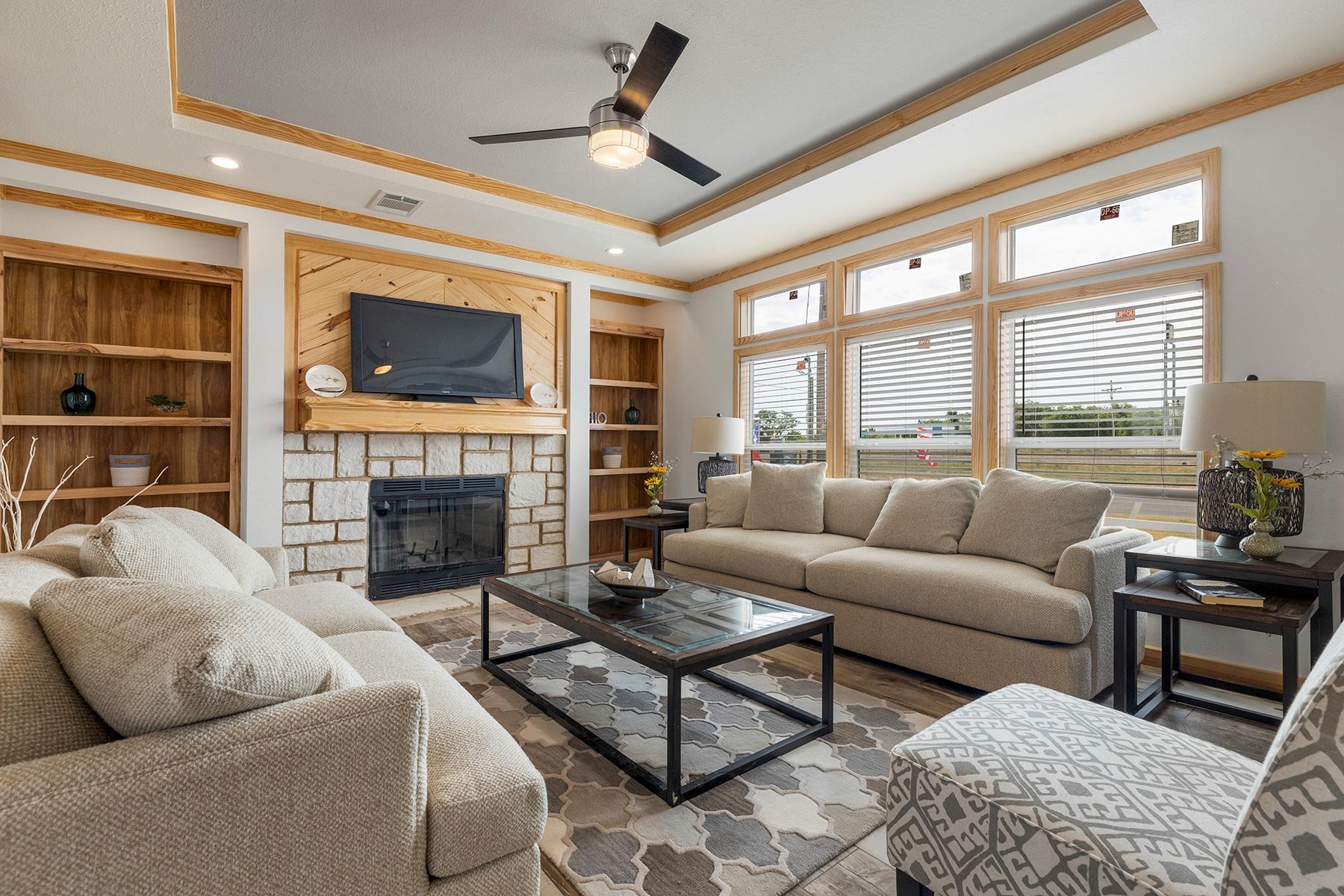 Another style trend is the country cabin. We have a country ranch package available that can turn nearly any floor plan into a country cabin, like the Quintero cabin featured here.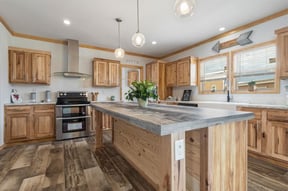 The country cabin package is a collection of natural southern yellow pine accents that include pine trim, molding, baseboards, and hickory cabinets throughout the house the tie together the full cabin feel. You can add these features as a package or you can add these individually to a home. These paired with stone fireplaces, wood flooring and stainless steal appliances change the entire look of a standard floor plan.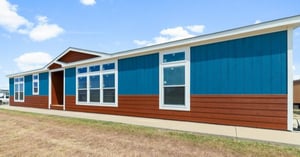 Customers are also able to change the exterior of the home by upgrading to a metal roof, adding CemPlank stained siding and wrapping the home in stone or stucco/stone skirting to give the home a complete rustic cabin look. Other add-ons like decks or porches, window awnings and custom steps can also be added later to complete the custom cabin.
If a farmhouse or a cabin look is not your favorite style, we have plenty of other floor plans available with traditional, modern and elegant designs. We have options like colored cabinetry, chrome appliances, stone accent walls and industrial metal finishes. As trends continue to change and evolve from the old mobile homes, so do the options available at Titan Factory Direct. With so many options its hard to pick just one home to fall in love with.
Contact us today to find the floor plan that fits your style!