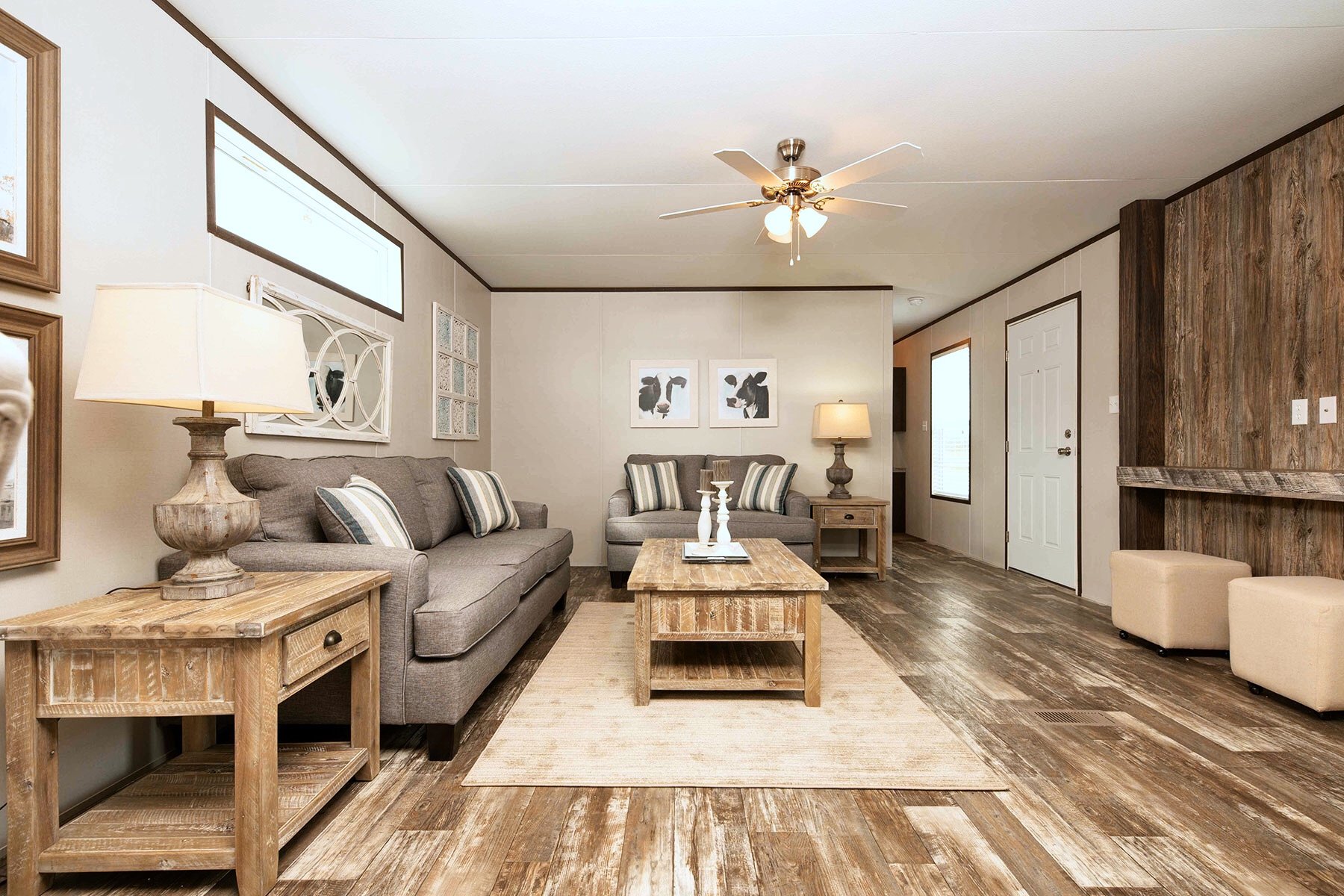 The Chandler C

S1676L

- A gorgeous rustic style with a modern twist, you must see the home that has it all.
With the amount of gorgeous home styles out there, it can sometimes be hard to choose which home is best for you. To help you narrow it down, we've chosen to focus on a home that gives you the best of both worlds.
The Chandler is a 3 bedroom, 2 bathroom single-wide home is a combination of a rustic home style with a modern finish. An amazing home look throughout with over 1,153 sq. ft. of space. Let's look at some of the unique and beautiful features that make The Chandler so incredible!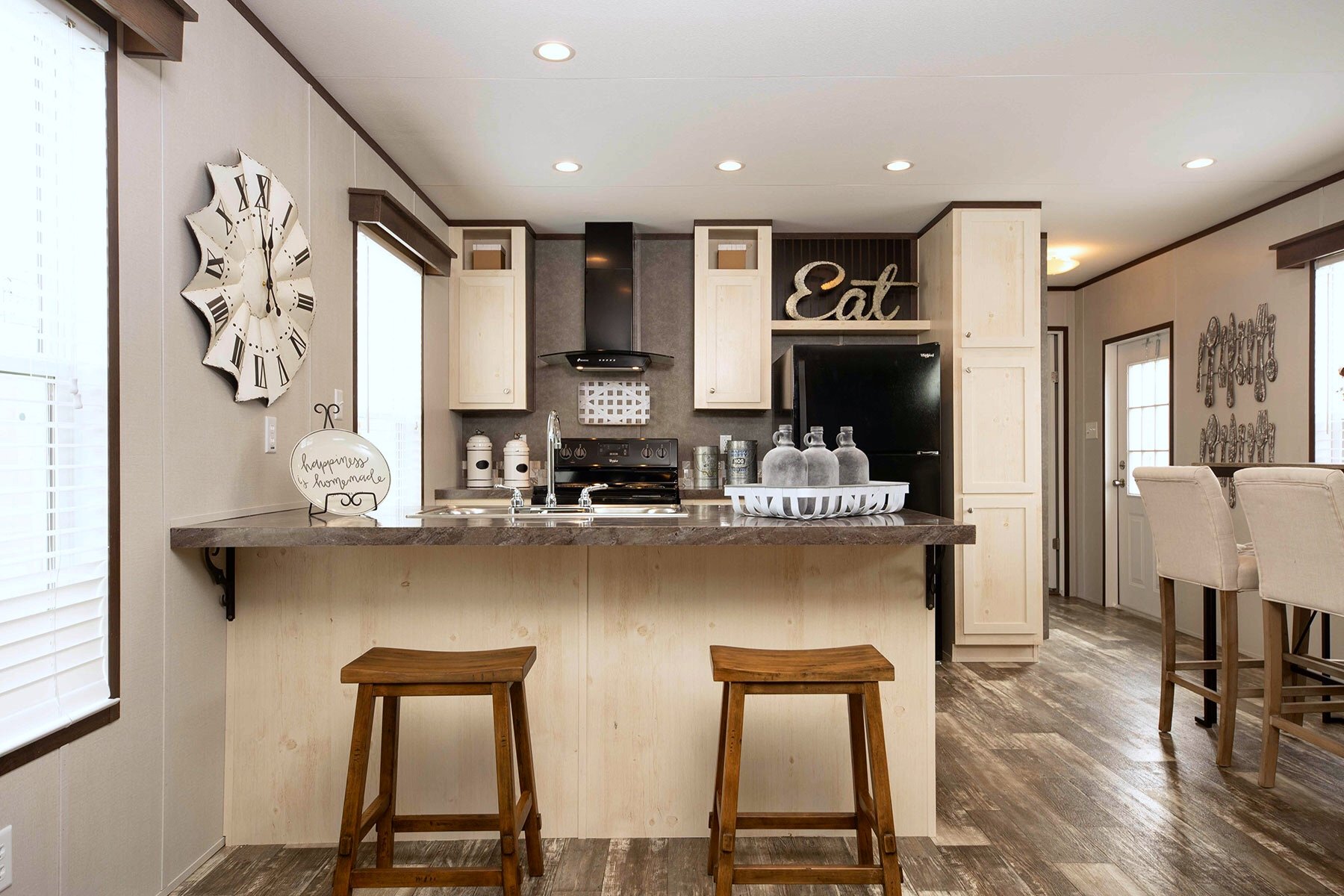 A Kitchen for Any Chef
This spacious kitchen allows for plenty of natural light to flow in regardless of the time of day. With a large breakfast bar, picture windows and plenty of cabinet and counter space, it is certain this will be an easy stop for meals on the go.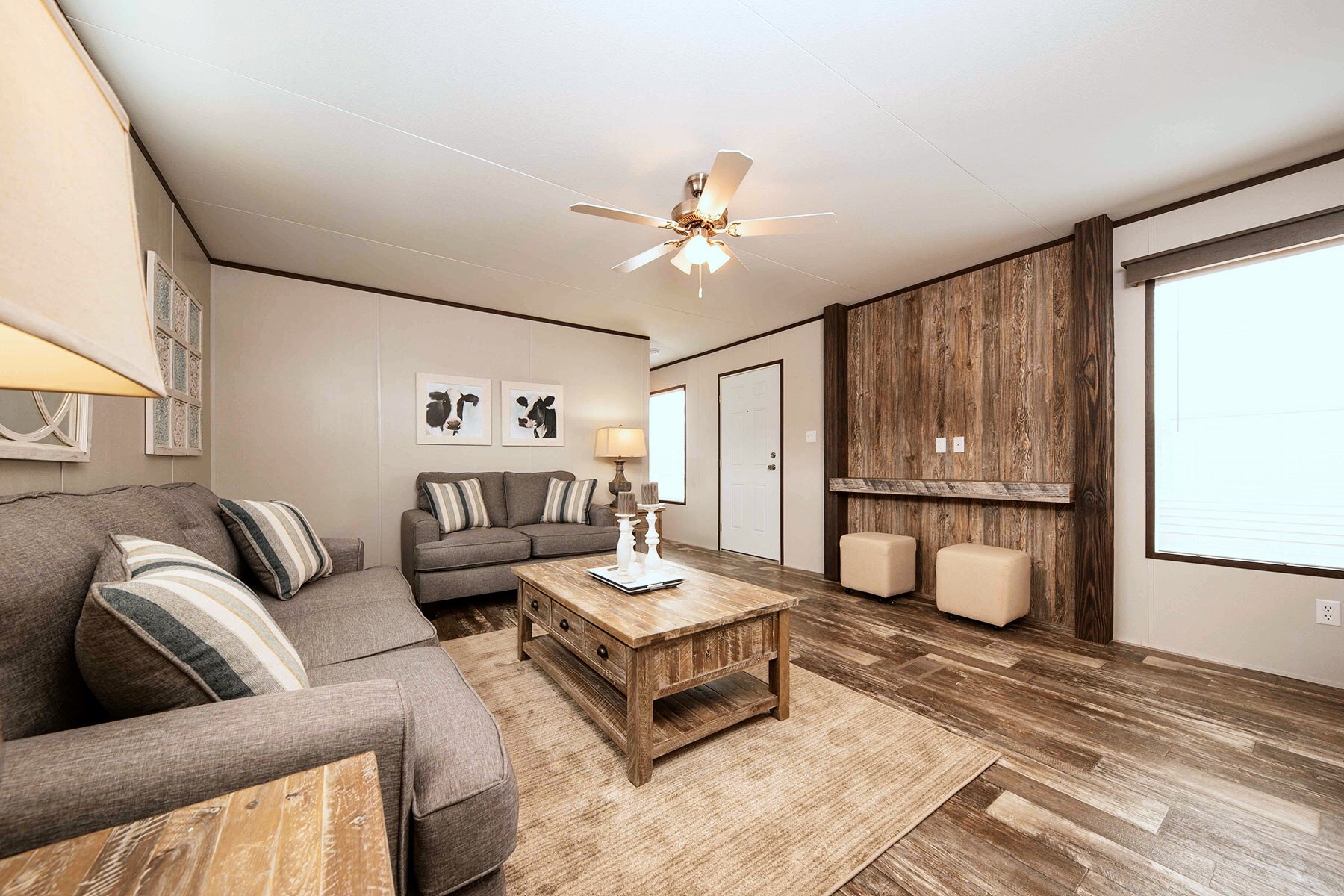 A Living Room That Keeps You Connected
With more than enough space for everyone, this open floor plan creates a seamless flow throughout the entire house. This living room is a perfect example of the combination of a cozy rustic and a sophisticated modern style. With a gorgeous built-in entertainment center that is the perfect addition to complete this room's look. You can display your favorite art piece or add a television to create the ultimate entertainment area.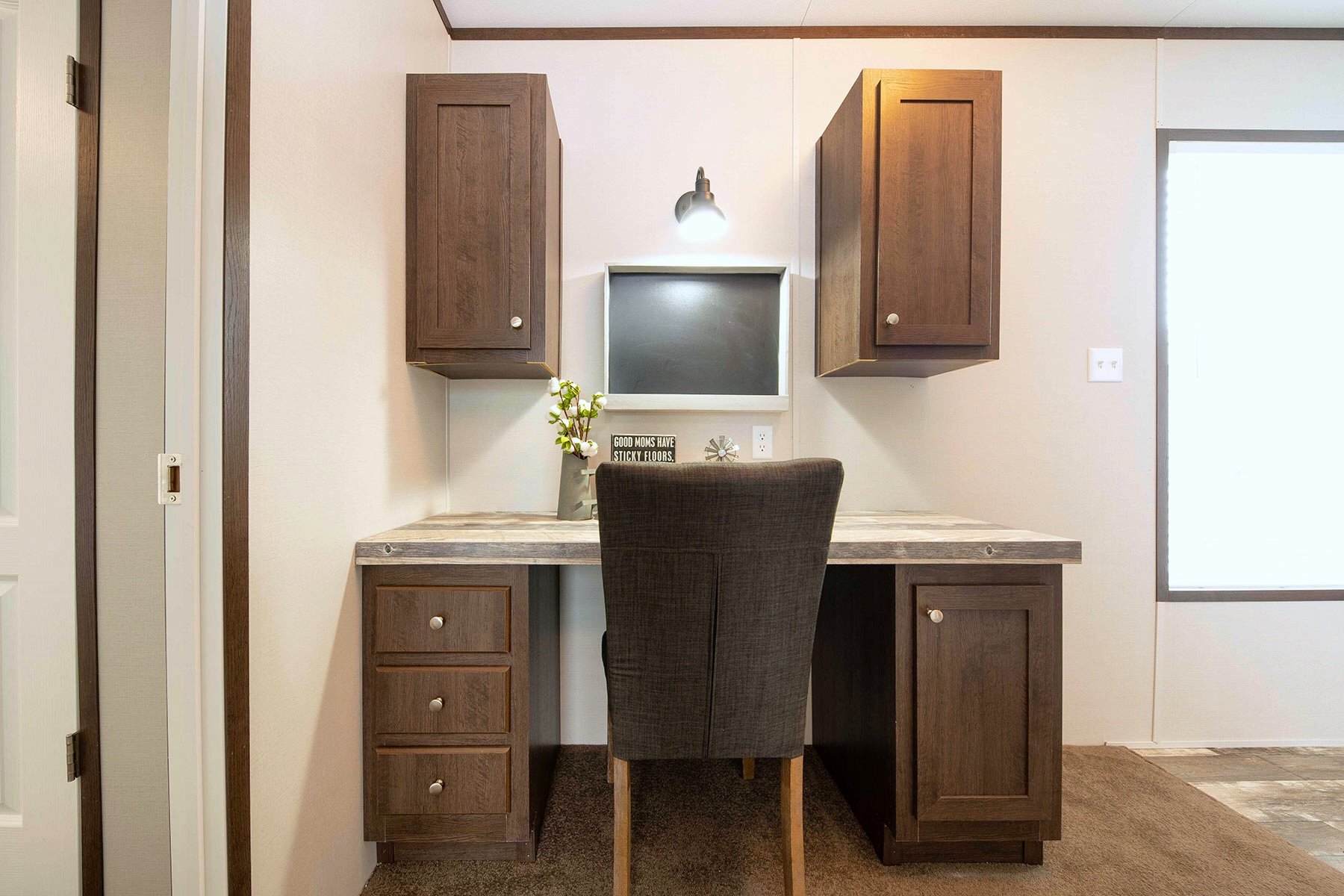 A Built-in Study Area
Built-in hallway desks are convenient and space-efficient, whether they are in a corner or at the end of the hall. The desk in The Chandler is a great example of this feature, tall cabinets and drawers for storage and organization, and the quartz-style countertop that gives the desk a sleek, modern look with lots of elbow room and space for laptops, binders and papers.
A "Suite" Primary Bathroom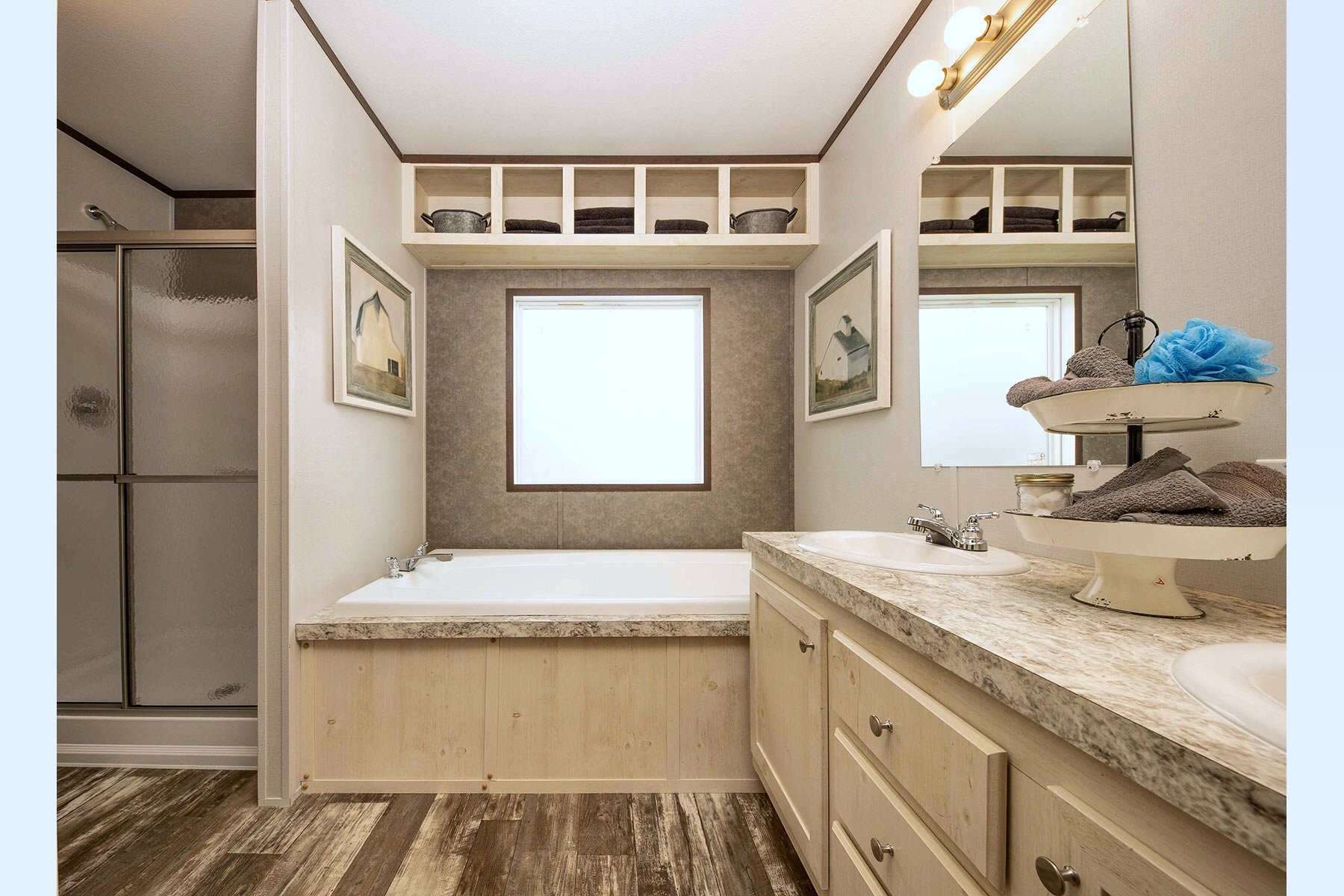 Let's be honest, there is nothing more relaxing than a bubble bath in a soaker tub at the end of the night. With a separate soaker tub and walk-in shower, these are just what you need to unwind after a long day right?!… Good thing The Chandler has you covered! To add on to this rustic primary bathroom, the shelves above the tub can be used for cute home décor or added storage.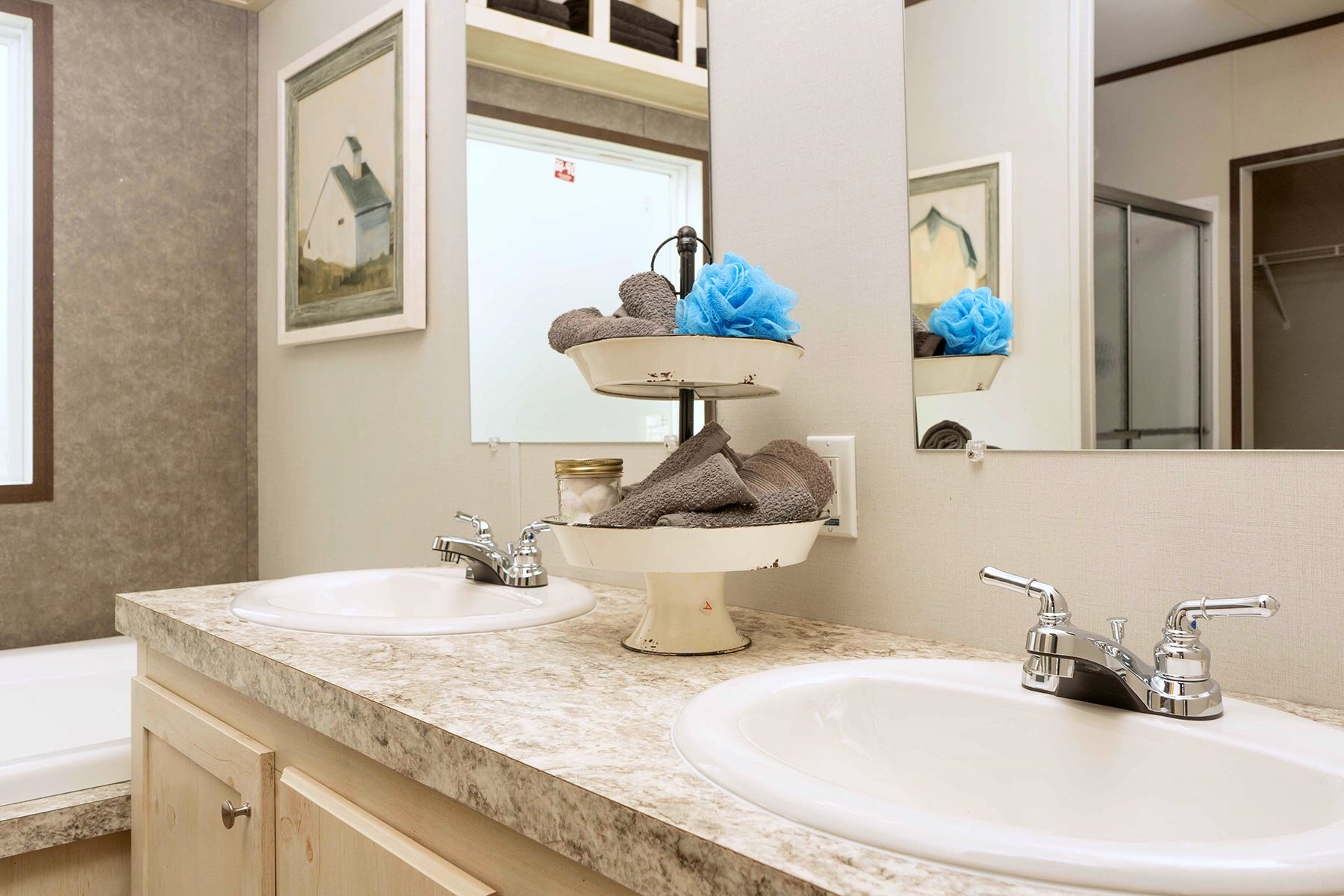 Ok, let's take a second to talk about this vanity though. Dual sinks are such a bonus to make your hectic lifestyle easier. With built-in cabinetry and extra storage underneath, this seamless and stunning bathroom is sure to make you fall in love.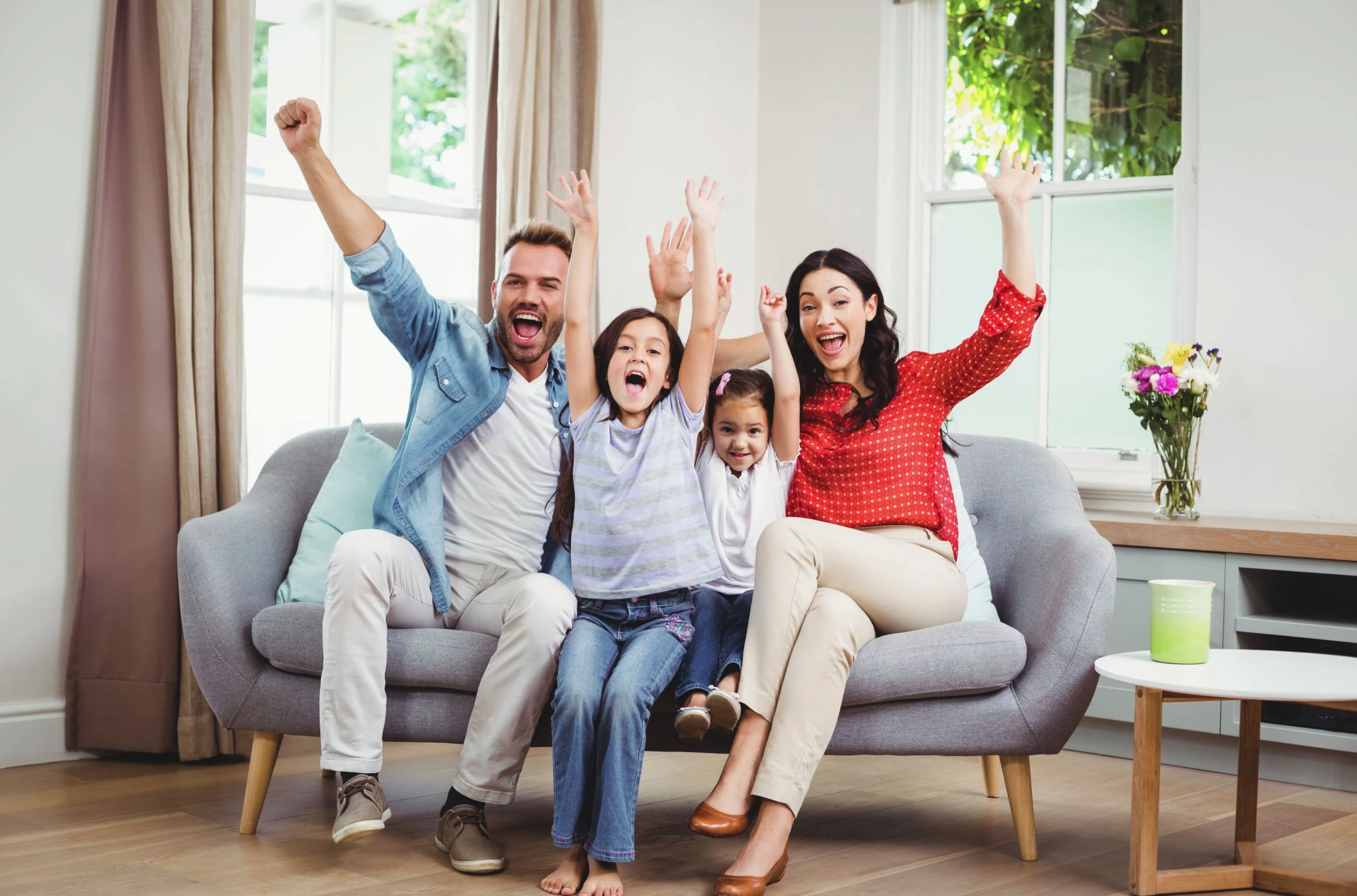 Whether you're a first-time home buyer, an empty-nester looking to downsize or you just like to keep it simple, The Chandler is perfect for you. But, maybe you want to keep looking? That's cool too! That's why the Titan-Champion Built team are here to help you decide on exactly what you want.
Check out 5 Tips for Choosing the Perfect Floor Plan to help give you a better idea on looking for a specific home that fits your home buying needs.