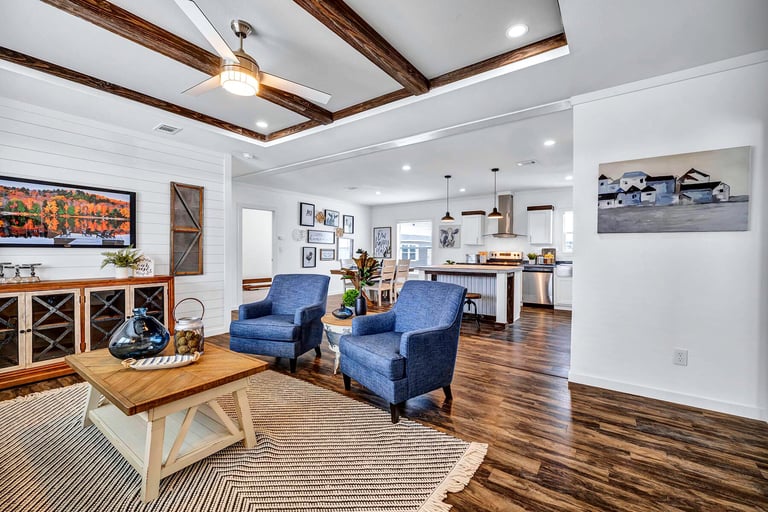 The need for quality, safe affordable housing has never been greater.
Did you know that today's modern new manufactured/modular homes can deliver quality and performance for basically half the cost compared to that in a custom built on-site home? Such as in the quality of construction workmanship, energy efficiency, amenities, appearance and enhanced safety in the occasion of wind and fire. See more on Modular Homes and Prefab Homes
Manufactured homes have come a long way from your typical "mobile trailer home" park style home into what is now considered the best way to own your home. That's why more people are turning to manufactured housing to deliver homes that fit their needs and wants, at a price they can afford. See why this is Not Your Grandma's Mobile Home
*The 2019 average cost per square foot for a new site-built home was $111, compared to $50 for a new manufactured home, according to the Manufactured Housing Institute, (MHI). See Details
Let's dive in and check out the top 5 reasons how savings are obtained from the modern manufactured housing production process, compared to site-built homes in this ever-widening housing affordability gap.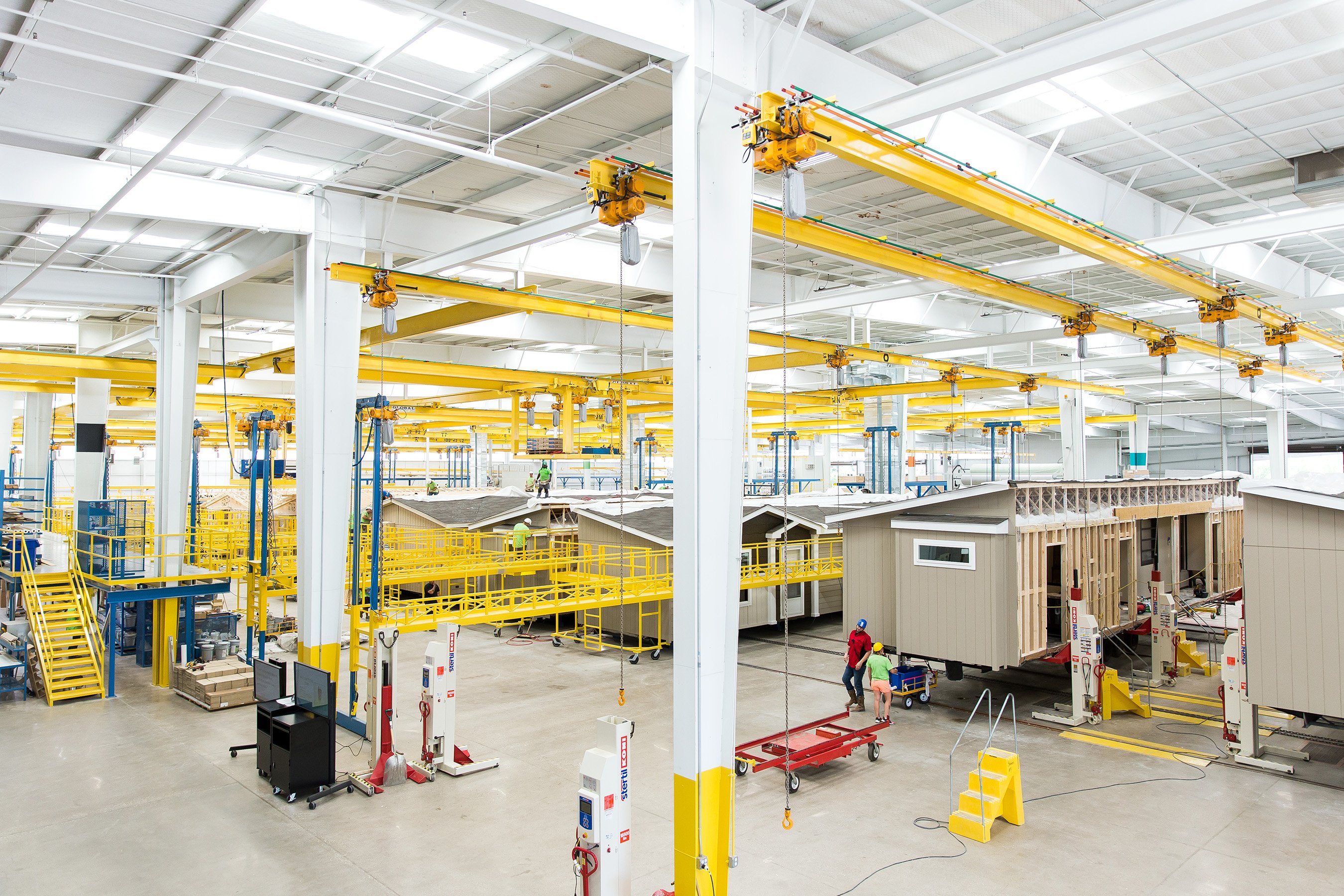 1. EFFICIENCIES OF THE FACTORY BUILDING PROCESS
The affordability gap in comparison to traditional site-built homes is due to the efficiencies of the factory building process. Manufactured homes are constructed with standard building materials, ( same as site-built), and are built almost entirely off-site in a factory. Learn more
2. CONTROLLED ENVIRONMENT AND ASSEMBLY LINE TECHNIQUES
The controlled construction environment and assembly-line techniques remove many of the problems encountered during traditional home construction, such as weather, theft, vandalism, damage to building products and materials, and unskilled labor. Factory employees are trained and managed more effectively and efficiently than the system of contract labor employed by the site-built home industry. View Process
3. BENEFITS FROM THE ECONOMIES OF SCALE
Manufactured homes benefit from the economies of scale (purchasing large quantities of materials, products, and appliances). Manufactured home builders can negotiate savings on many components used in building a home, which in favor for you, allows these savings passed on directly to the manufactured homebuyer. Check out more factory direct discounts!
4. EVOLUTION IN FACTORY-BUILT TECHNOLOGY
Today's manufactured homes have experienced an evolution in the types and quality of homes available to buyers. These technology advances allow manufactured home builders to offer a variety of home construction styles and exterior finishes that are now available and suitable for any buyer's dream home all while allowing the home to blend seamlessly into most any neighborhood.
5. MEASURABLE SAVINGS IN REDUCED COMPLETION EXPEDIENCY
"Time is money." Greater flexibility and efficiency of the manufacturing home process allows for customization of each home to meet a buyer's lifestyle and needs. These homes are pre-planned before the home begins the construction phase and does not delay completion. Learn more on Pre-Fab homes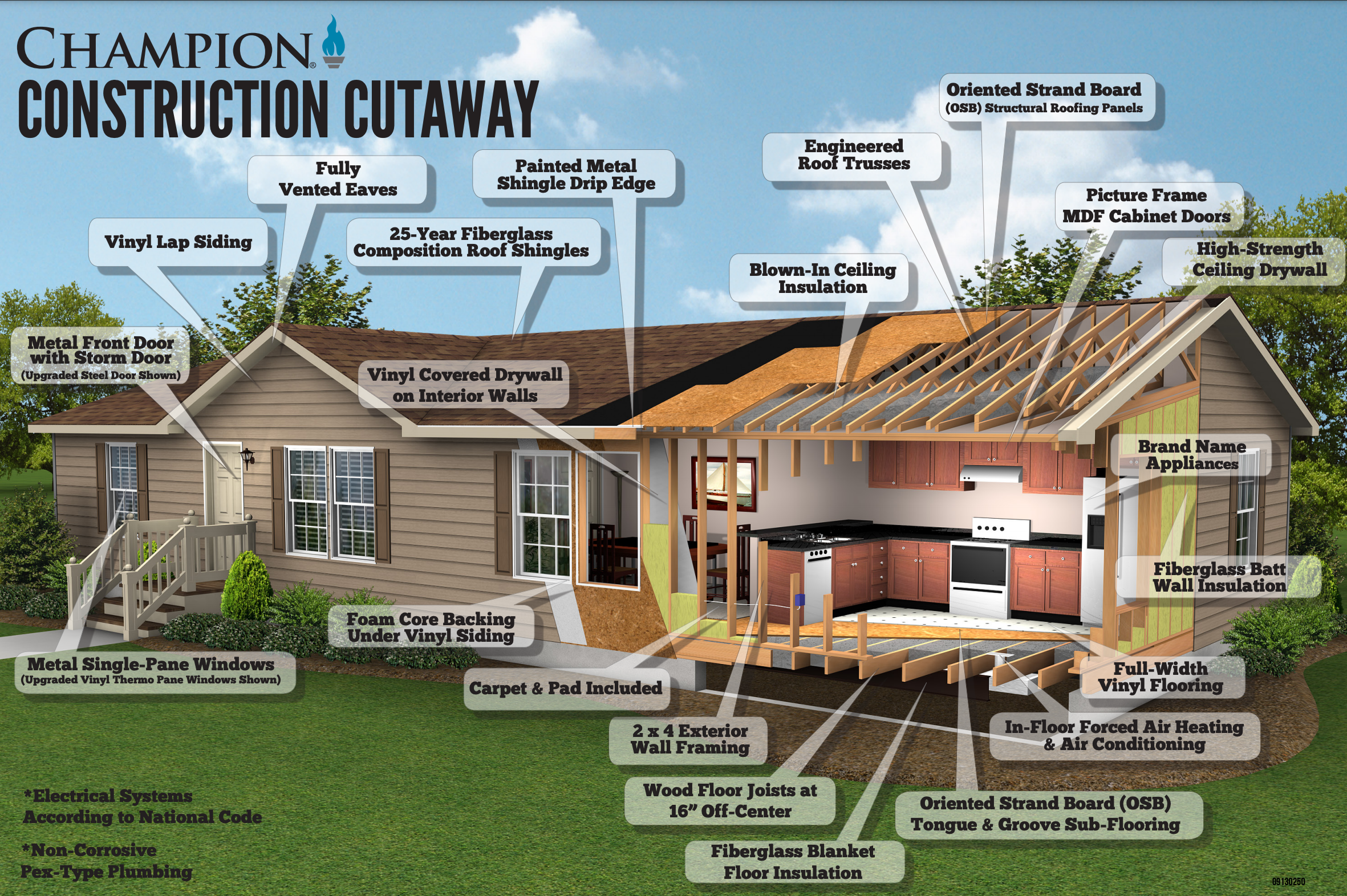 The interior features may include vaulted ceilings, wood beams, working fireplaces, chef-inspired master kitchens, glamour spa baths, and fully integrated covered porches, providing the homebuyer all the features found in traditional site-built homes. SEE AVAILABLE HOMES
Inclusion of all these amazing features and optional amenities that are available without delaying the completion time to occupancy. Typically, a customized manufactured home can be built and ready for occupancy on site within a few weeks, (under normal "non-pandemic" circumstances), compared to many months for a site-built home. So, are you ready to become a homeowner? Find a Titan Design Center