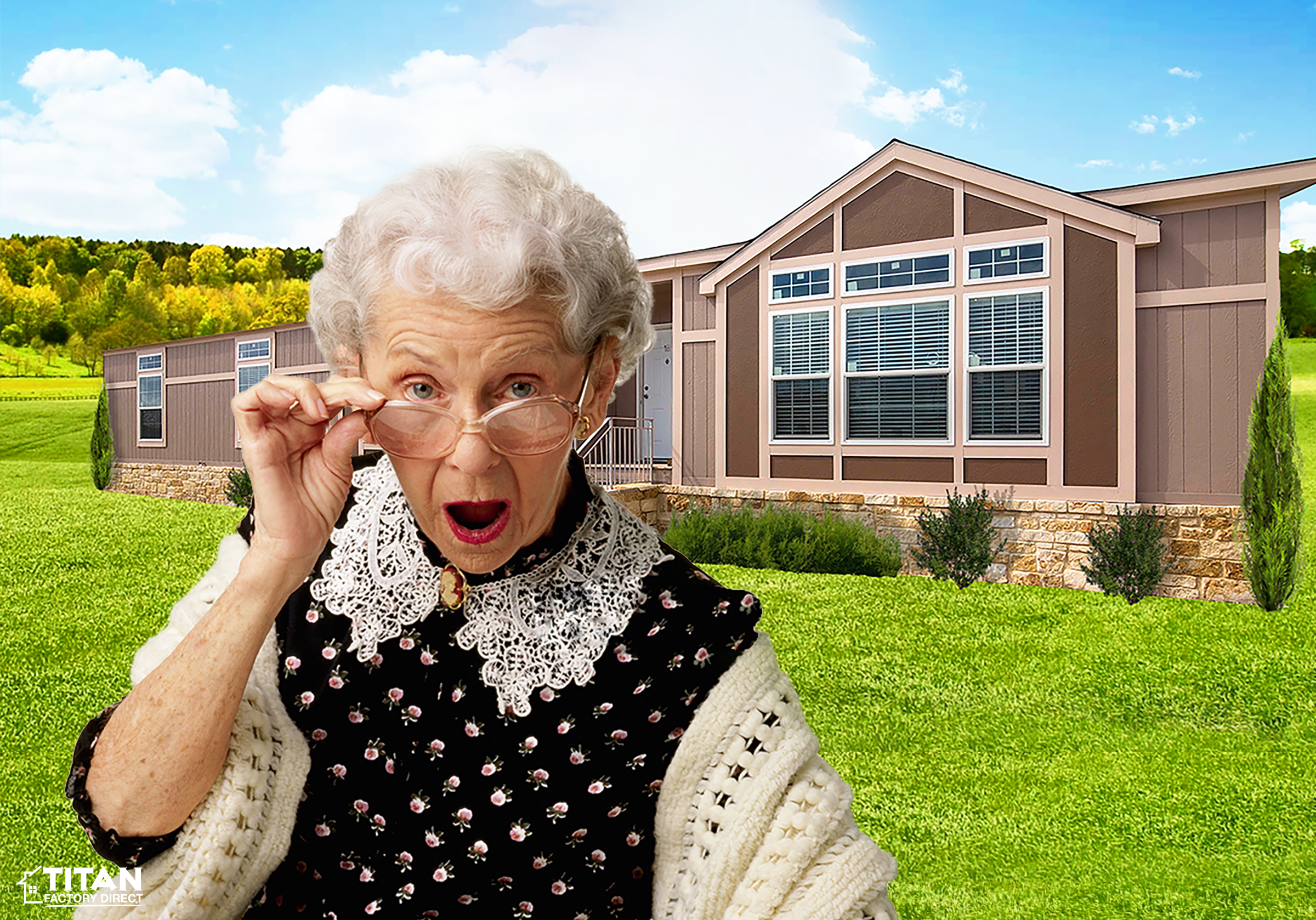 Mobile homes have come a long way. These Titan Factory Direct home pictures will show you how far manufactured home styles have come. Find the perfect one for you!
We're sure when many people think of a mobile home they immediately think of a vintage trailer, but we are here to tell you times have changed! We are moving forward! To go along with the innovation that's occurred across the manufactured housing industry, many Titan Factory Direct homes have modern exterior/interior styles that reflects the stunning custom features in each home. We've put together a list of our top five modern manufactured homes for you to compare as well as to prove that today's manufactured homes are not like your grandma's mobile home.

Modern manufactured homes don't look like trailers at all. They are not the narrow, mobile homes you would traditionally think of with flat roofs and exterior styles that look far more like RVs than homes. With different roof pitch options, porches, siding styles and large windows, these are elegant homes that offer many amazing choices to reflect your individual needs.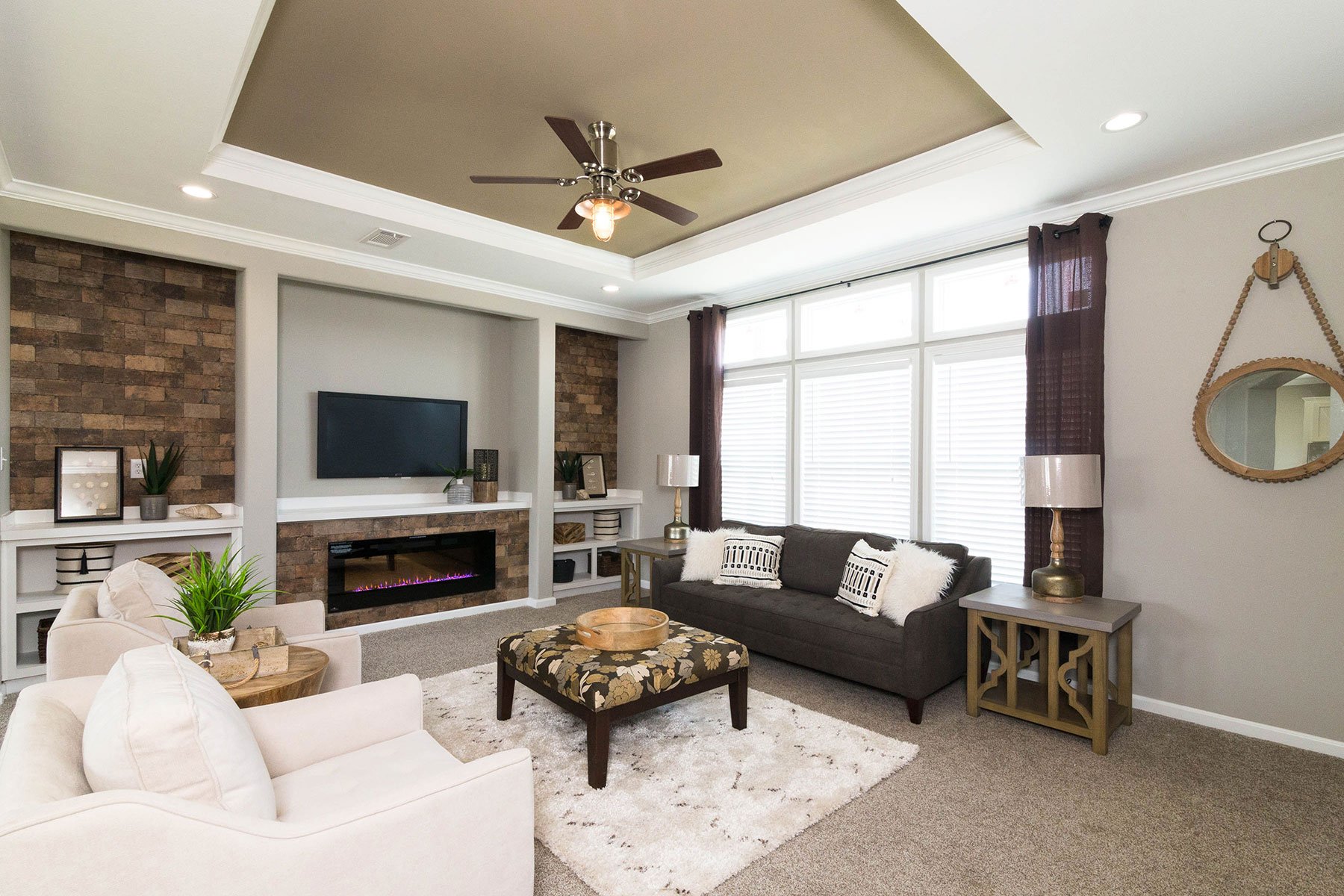 1. The Quintero TP3266Q
The Quintero model has numerous features such as tape & textured walls, an open floor plan, split bedrooms, electric fireplace, gorgeous kitchen island with pendant lights and luxurious rainforest shower. The Quintero model is a great home option for you and your family!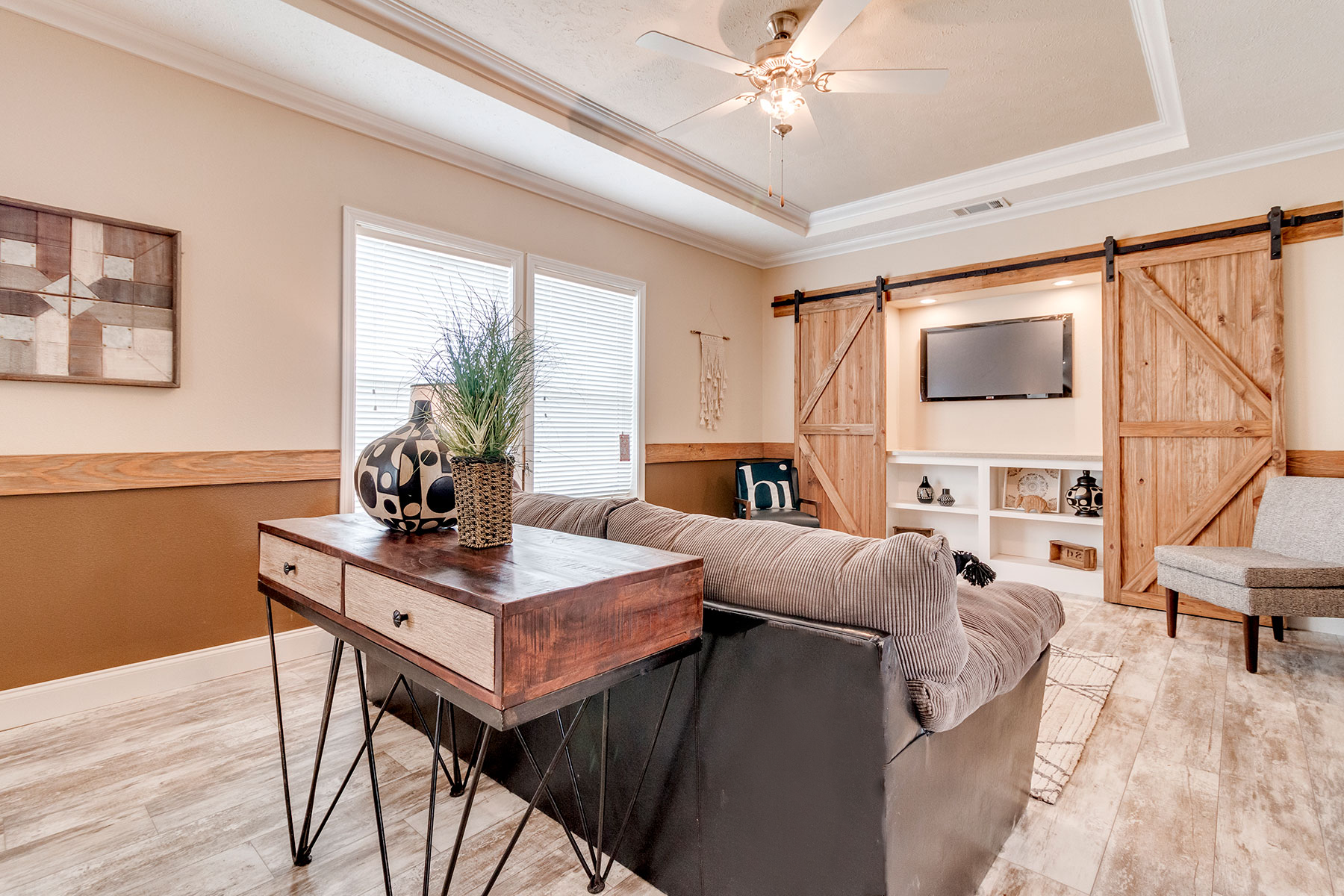 2. The Chesapeake SKY-8808
The large windows and barn-door entertainment center aren't the only parts of The Chesapeake model that you'll love. Inside, you'll find a breakfast bar in the kitchen where you can enjoy your eggs and bacon as you start your day. Also, enjoy the farmhouse kitchen with a farmhouse style sink and a master bath you can look forward to at the days end.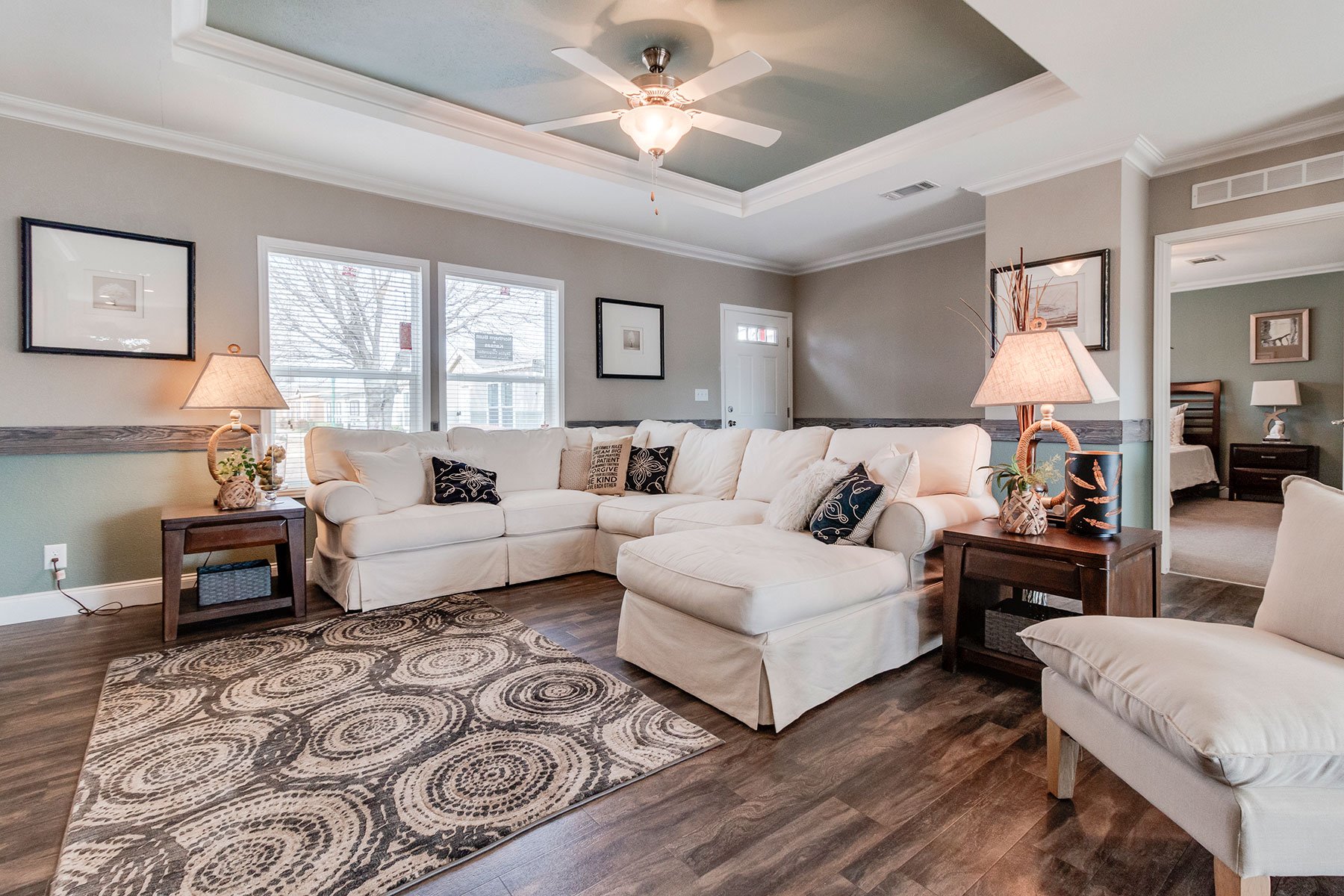 3. The Westbrook SKY-8908

With The Westbrook model, you get an affordable home with numerous feature options to pick from to fit your family's lifestyle, such as choosing between a barn-door entertainment center, tape & texture throughout, large walk-in pantry, large island breakfast bar and rainforest shower.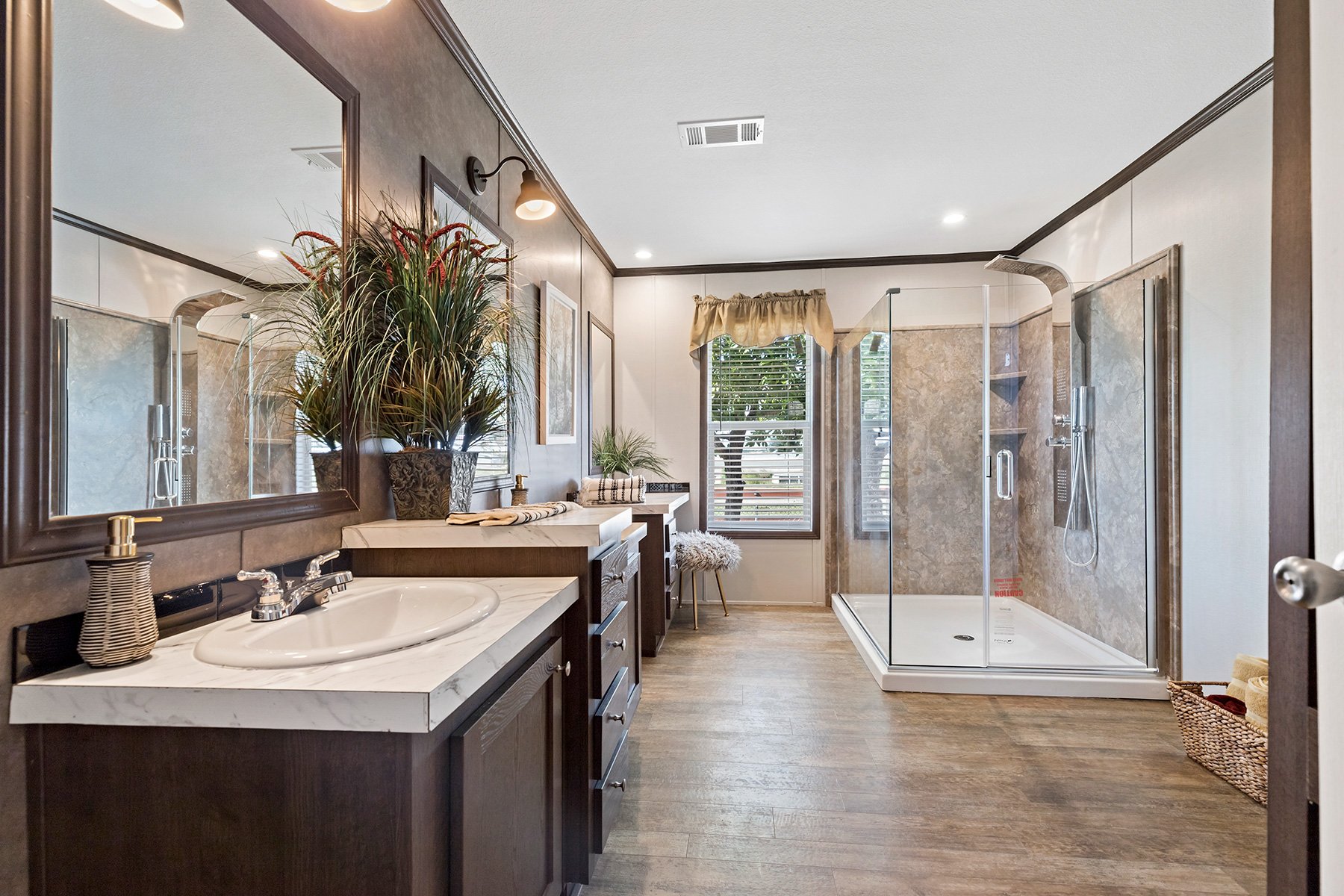 4. The Grand Prairie CSD3276J

Inside The Grand Prairie model you'll find an open floor plan with more than 2300 sqft. and double sinks in the master bathroom suite. Enjoy a bonus living area, master chef-inspired kitchen with large island, and plenty of cabinet space for all your kitchen storage needs.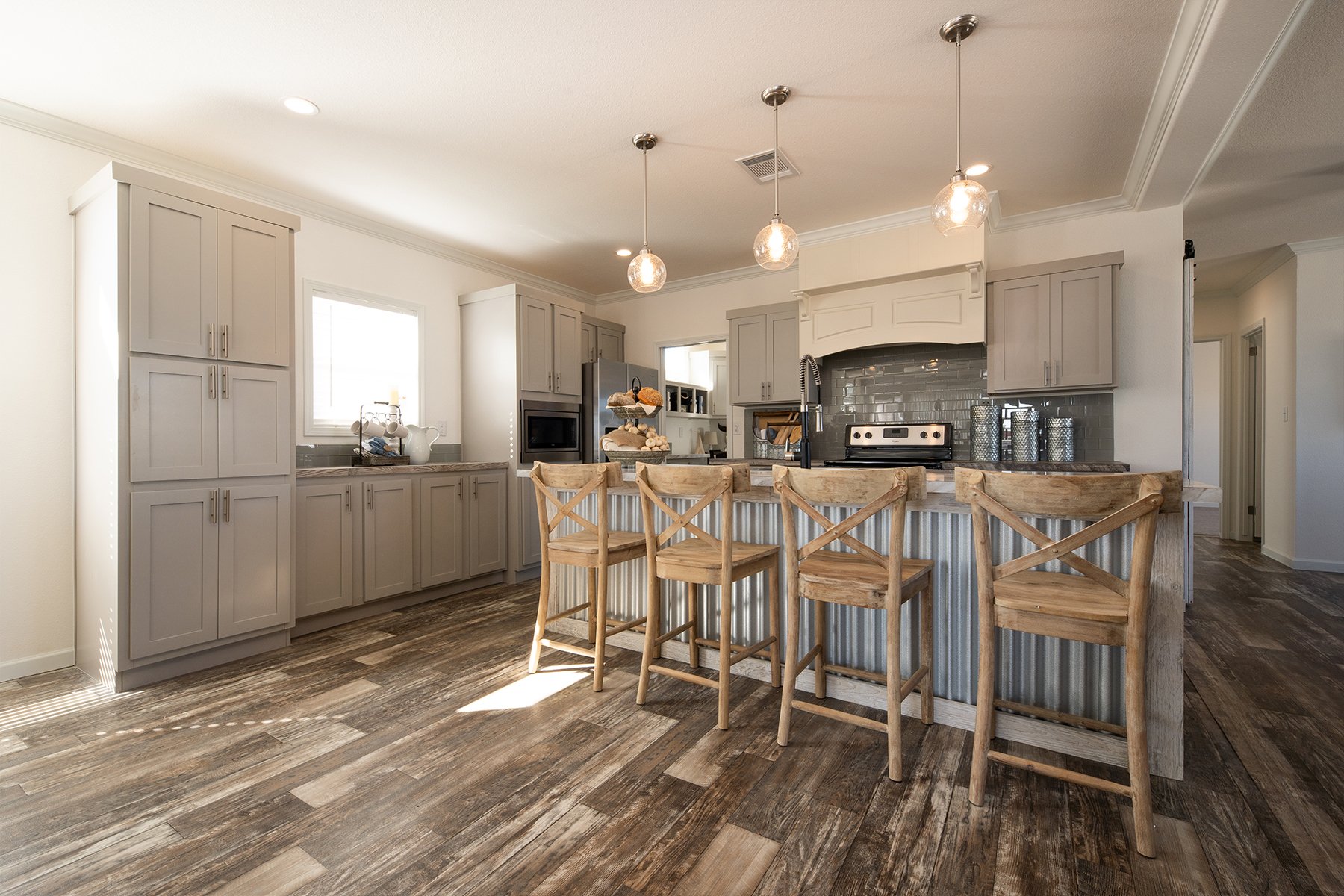 5. The Aspen TE3266A

Last, but most definitely not least is The Aspen model. Boasting a gorgeous farmhouse vibe with 3 bedrooms and 2 bathrooms, this home has a floor-plan that has plenty of room to host guests inside and outside. Amazing additional features such as textured walls throughout, secret study room, our ultimate kitchen 3 features, GIANT master bath suite with rainforest shower, a beautiful patio and so much more!
These were just a few of our favorite modern manufactured homes. Hopefully they have shown you that Titan Factory Direct homes are just like site-built houses (not the 1970's mobile home your grandparents had). Manufactured homes have come a long way and all the incredible options are made for families like yours to enjoy for years to come. Check out the numerous manufactured and modular home floor plans that are available, or stop by a Titan home center near you today!
Are you ready to find your dream home?
Start shopping now or find a Titan Factory Direct home center in your area to learn more about our home options.