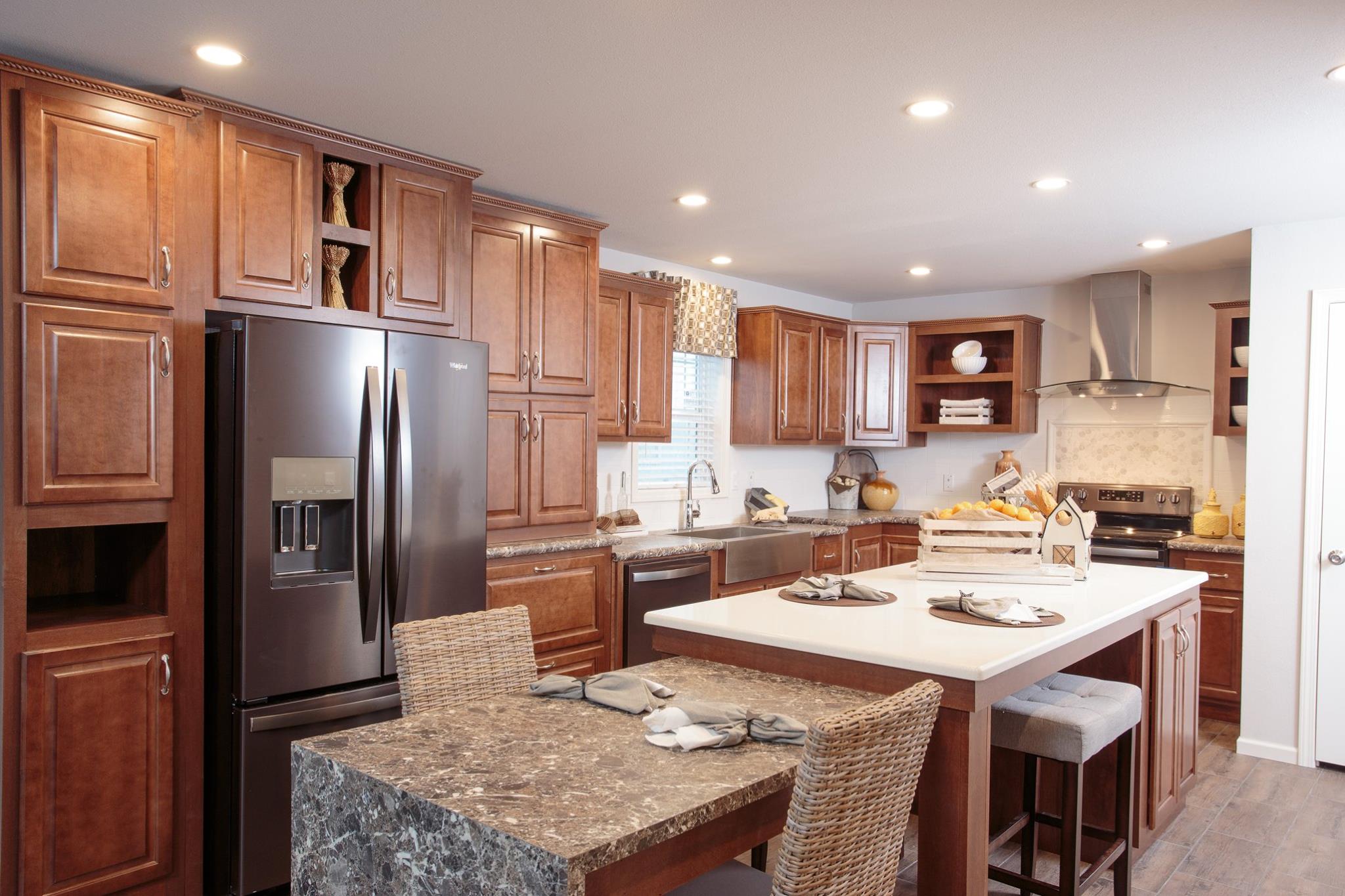 Transitioning from renting to buying a home is a major financial decision. As many future home owners are looking for affordable housing options that don't focus solely on apartment living, could manufactured homes be considered a possible alternative?
Taking into account all the misconceptions surrounding the manufactured housing sector, the answer to this question can't be a simple "yes" or "no". We decided to break down 5 manufactured living myths to help you make an informed decision.
1. Manufactured/Modular homes aren't as safe as site-built homes
Manufactured houses are built with the same building materials that site-built homes are. Manufactured and modular homes are also able to be placed on concrete foundations (similar to those of site-built homes) that offer additional safety and security to the home. Manufactured homes are no more prone to fires, storms, tornadoes or any other natural disaster, than a traditional site-built home would be.
2. Manufactured/Modular housing quickly depreciates in value
The fact is that both stick-built and manufactured homes are affected by the same factors that will impact value. When you purchase a home the value is determined not only by the structure itself, but also by the housing market at the time of purchase, location, age, comparable homes in the neighborhood, inflation rate, and available space in the area, and most importantly the land on which the home sits.If a manufactured home is tied into the land it is placed on, just as a site-built home, the depreciation rates will be based on the same factors.
3. Manufactured/Modular housing aren't energy efficient
The U.S. Department of Housing and Urban Development (HUD) has developed strict guidelines for energy efficiency in modular and manufactured housing, and home builders construct each residence to meet or exceed those standards. In addition to the strict guidelines, manufacturers have responded to these demands by offering a variety of upgraded energy efficient options including: thermopane windows, 2'6 walls, upgraded insulation, special house wrap, and insulated air ducts.
Check out more details on our energy saving manufactured homes.
4. Manufactured/Modular homes are hard to finance
Last year in the south over 60,000 manufactured homes were sold, more than half of which were financed. Manufactured homes qualify for FHA loans in the same way that site built homes do. Some lenders may not approve them or have higher requirements to qualify for the loan, but there are many lenders that actually specialize in loans for manufactured homes.
Click here to check out the steps you should take before purchasing your manufactured home.
5. They are not built with longevity in mind
Manufactured home builders construct each home with the same materials that would be used for a site-built home. In addition to being built with materials of equal quality, manufactured homes are built inside a climate controlled environment, whereas site-built homes are built outdoors and exposed to all of the elements during the entire construction process.

It's simple, quality materials + a climate controlled facility = a home that's built to last

One final piece of advice: To learn more about manufactured housing and get more great insight, get in touch with our team of reliable and highly knowledgable professionals who have extensive experience in this industry. Ask your questions and analyze every aspect of information carefully before making your final decision. For expert advice on any matter relating to manufactured home financing, feel free to contact our dedicated professionals today at (855)-550-6550.