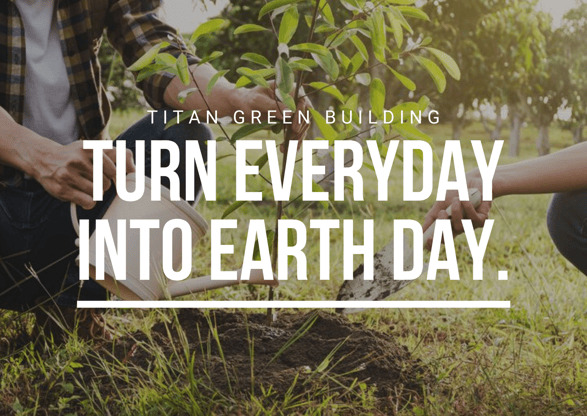 Titan is committed to building green. That's why we believe in building our homes in a controlled environment free from the outside elements where we can control waste and energy usage levels.
Get peace of mind of knowing your home is built with high quality construction at an incredible value. Titan, along with Champion Homes, pioneered the use of energy efficient appliances and home items that places more money back into your pocket. Why should ENERGY STAR certification matter to you? Well first off, it saves you up to 30% off your electric energy bills.

Our Smart Energy Home Package
Having more efficient features throughout your new home is a great way to save money on utility bills while also using less energy. That's why we at Titan offer you the Smart Energy Home package. This includes:
CFL light bulbs
Low-e windows
Programmable thermostats
Tight construction and ducts
Upgraded insulation
Improved efficiency water heaters
And much more

Better Use of Resources
The energy and resources used to build our homes are used more effectively than site built homes.

Less Waste
Excess building waste is minimized by having exact dimensions and measurements for our building materials. Any excess, if at all possible, goes to a mulching company thus keeping it out of landfills.

Cost Savings
By building efficiently and monitoring energy consumption we save money over time and then pass these savings on to our customers so you can save even more money.
ENERGY STAR® Home
Looking for energy efficient features for your home? Check out the ENERGY STAR® Certified Home. By choosing one of our ENERGY STAR® certified new homes, you get a modular or manufactured home that is more energy efficient than homes built to the minimum code requirements.
ENERGY STAR and the ENERGY STAR mark are registered trademarks owned by the U.S. Environmental Protection Agency.