Whether it's college or pro, families and friends come together for football viewing parties. A great football party is about eating delicious game day food, cheering on your favorite team and making memories. The next best thing to being on the sideline is watching from the comfort of your own home. Finding the right home and designing the ultimate viewing space is important when you're hosting games this season.
More than ever before, families are opting for homes with an open-concept layout. Living spaces that flow seamlessly together are ideal when hosting a group for a football viewing party. Our award-winning Hillcrest IV model is the perfect example of an open floorplan. The gourmet kitchen and adjacent dining room transition beautifully into the spacious living room. The large kitchen island overlooks the living room so you'll never miss a pass, tackle or touchdown.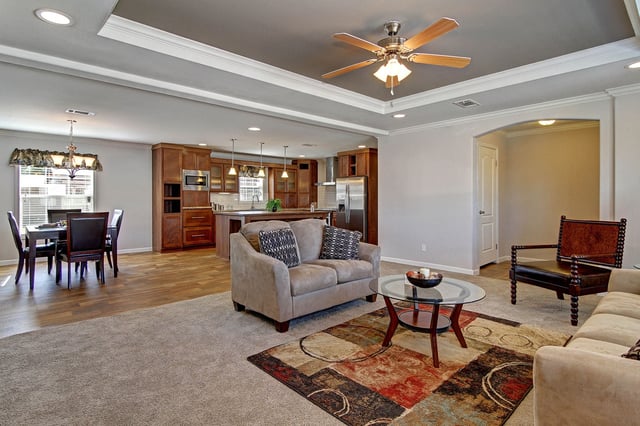 Offered as an option on many floorplans, the media room is a winner when it comes to game viewing parties. If your home doesn't have this space, you can create it by converting an unused bedroom into a media room. Consider sight, sound and seating when planning the layout of your media room. The room should be arranged so that everyone as a good line of sight of the television. Superior sound can be achieved with a speaker surround sound system. And finally, ensure that seating is available and comfortable.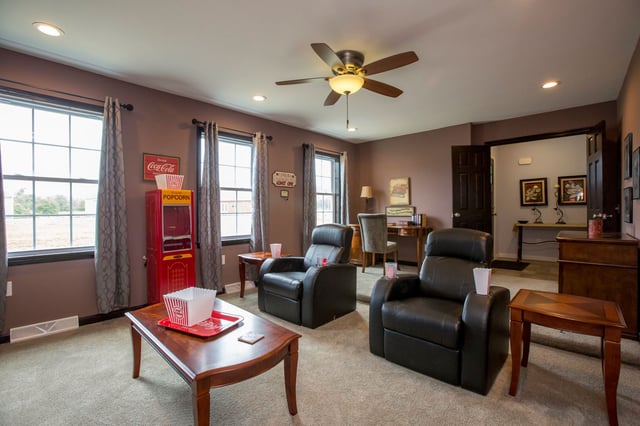 If football is your passion, these ideas for building and designing the ultimate viewing space will score you big points. Visit our website to shop our homes and let our professional housing consultants go to work for you. Contact us today to schedule an appointment and be sure to subscribe to our blog for valuable news and helpful tips.