Are you on the hunt for a new home that seamlessly combines affordability, quality, and style? Look no further than manufactured homes! At Titan Factory Direct, we take immense pride in delivering modern, customizable, and durable homes that meet the diverse needs of our valued customers. Today, we'll delve into the top three features that make manufactured homes a smart and practical choice for prospective homeowners.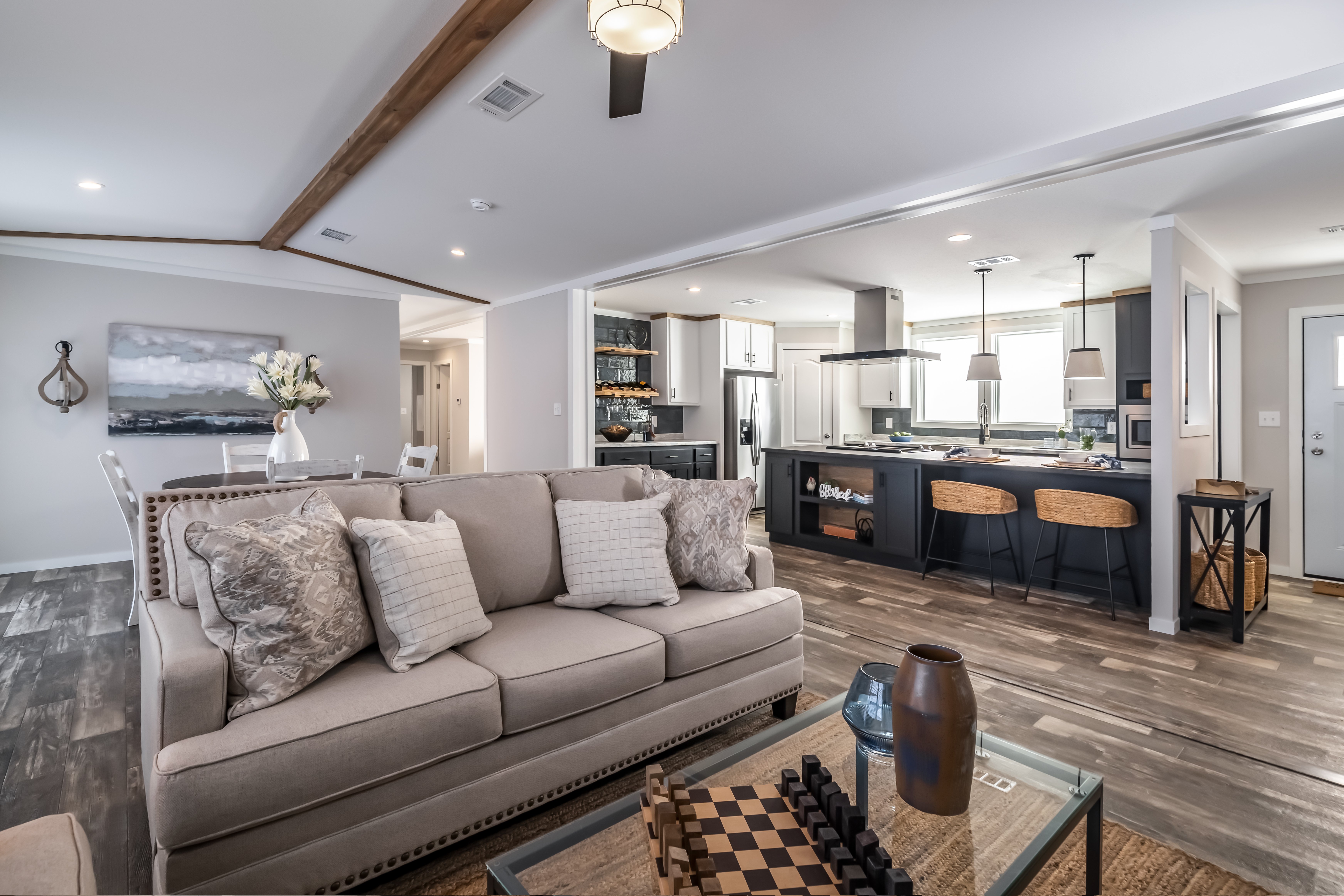 Gone are the days when manufactured homes had a cookie-cutter design. One of the most appealing features of today's manufactured homes is the sheer array of customization options available. From the layout and floor plan to the finishes and fixtures, you have the creative freedom to design your dream home. Whether you're seeking an open-concept living space, a chef-inspired kitchen, or a luxurious master suite, Titan Factory Direct can make it happen!
The affordability of manufactured homes is what initially draws many homebuyers in. Compared to traditional site-built homes, manufactured homes and modular homes are more cost-effective due to their efficient construction process, reduced material waste, and controlled factory conditions. This cost-saving advantage allows you to invest in other aspects of your life, such as building a savings fund, pursuing your passions, or enjoying more vacations with your loved ones.
Unlike traditional homes that may face construction delays due to unpredictable weather conditions, the construction of manufactured homes occurs within a controlled factory environment. This means that your home is less likely to face weather-related setbacks, ensuring a quicker and smoother building process. Titan Factory Direct takes pride in delivering homes on time, so you can move in and start creating cherished memories without unnecessary delays.
Manufactured homes have come a long way, evolving into an exceptional housing choice that offers numerous benefits. At Titan Factory Direct, we strive to elevate the standards of manufactured home construction, providing our customers with the best in quality, customization, and affordability. If you're in the market for a new home that embraces innovation, sustainability, and personalized design, a manufactured home from Titan Factory Direct might be the perfect fit for you. Contact Us!