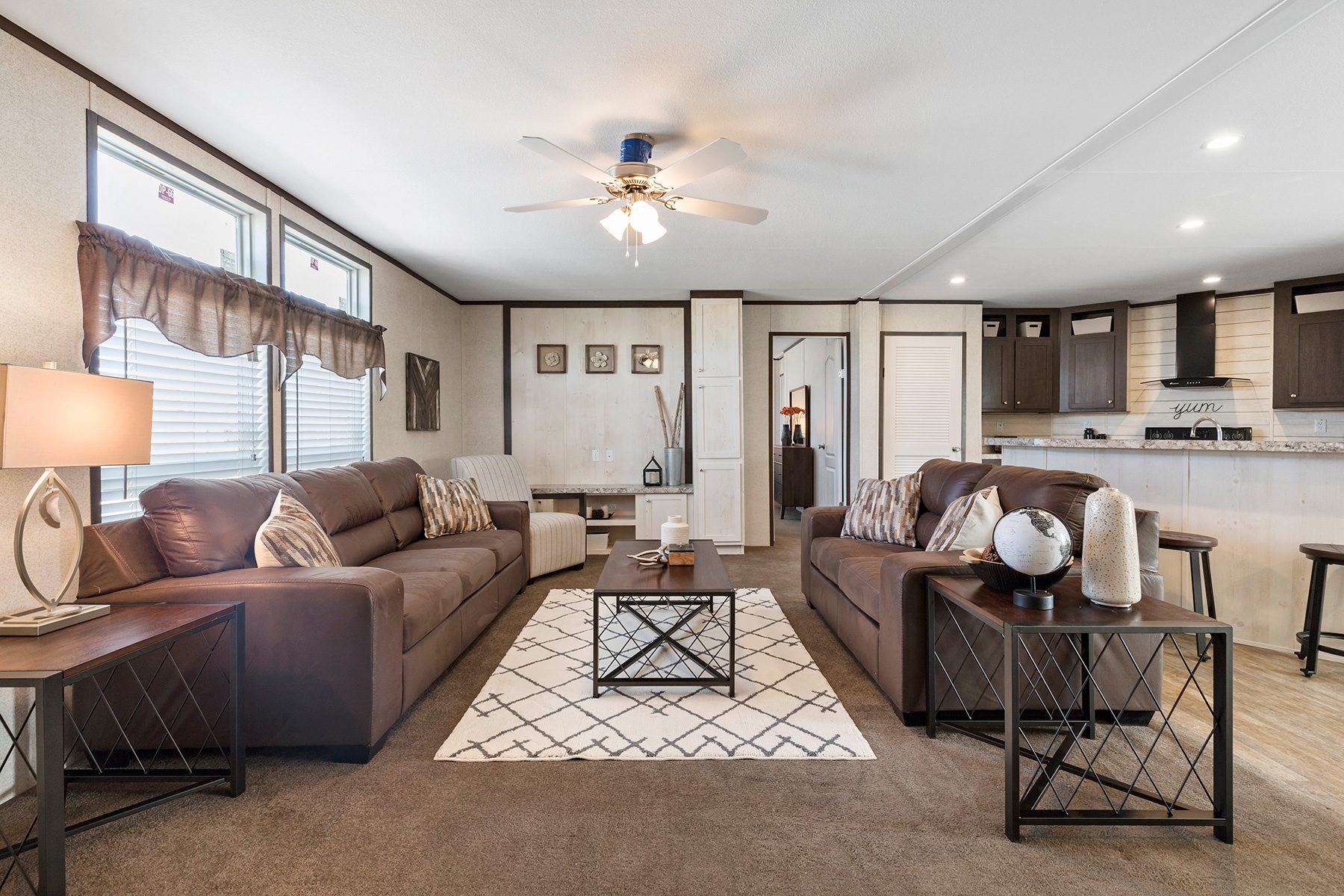 Check out The Texan! A new manufactured home floor plan specifically designed to be a solution for the affordable housing crisis. This floor plan is a fraction of the price of a standard site-built home while maintaining all the best features like energy efficient build, top home options, and a beautiful layout, all at 60% less than the current median home price.
This 3 bedroom 2 bath manufactured home has over 1,500 sq. ft of space with an all-inclusive price of $69,999. The all-inclusive price includes delivery, setup, tie-down and a brand-new air conditioner.
The Texan Floor Plan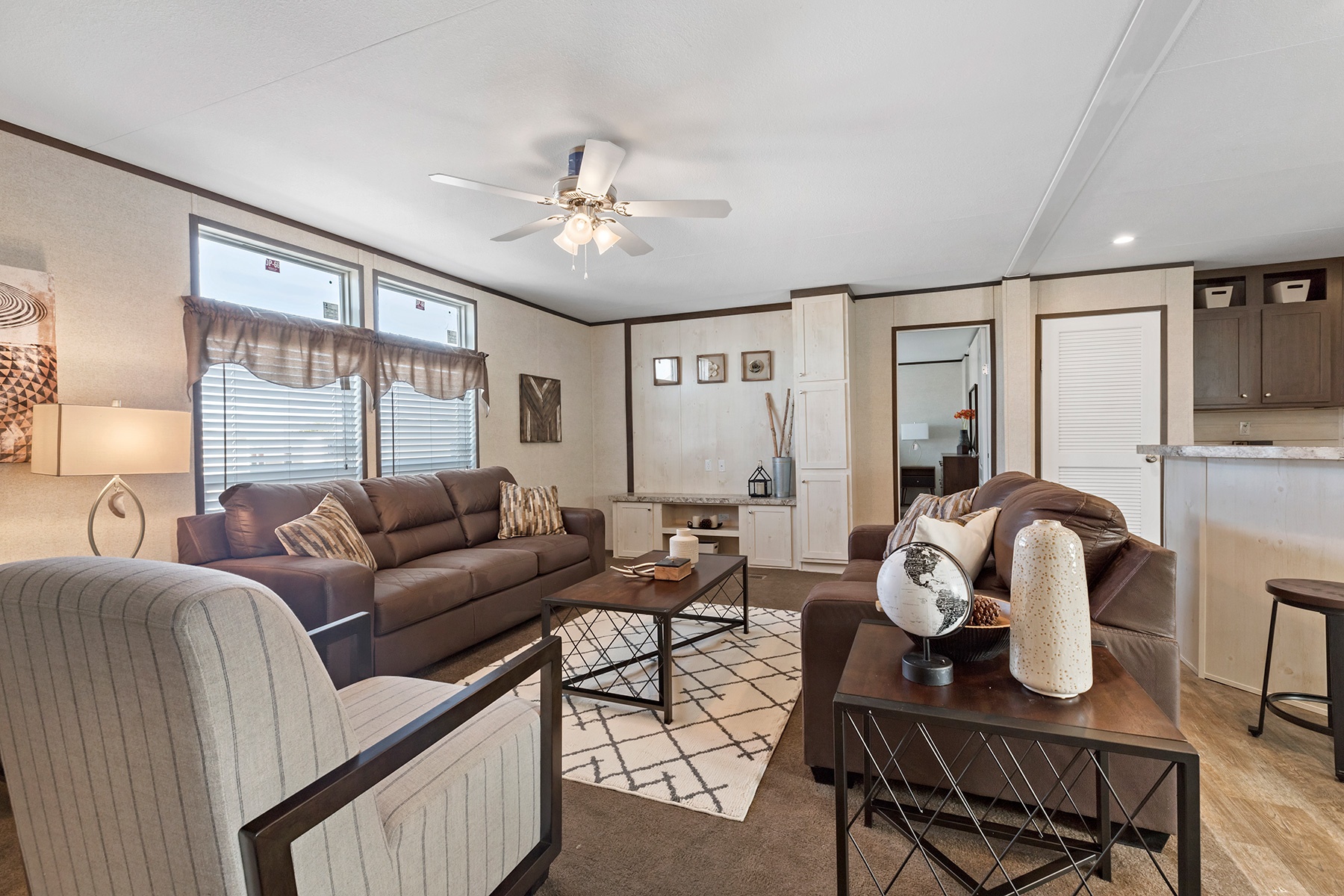 When walking into this home, you're greeted with a spacious open floor plan that is great for gatherings with friends and family. The living room is equipped with built-in storage space by the entertainment center, beautiful woodgrain floors and carpet throughout. This layout allows you to decorate and set up your home based on your home preference needs.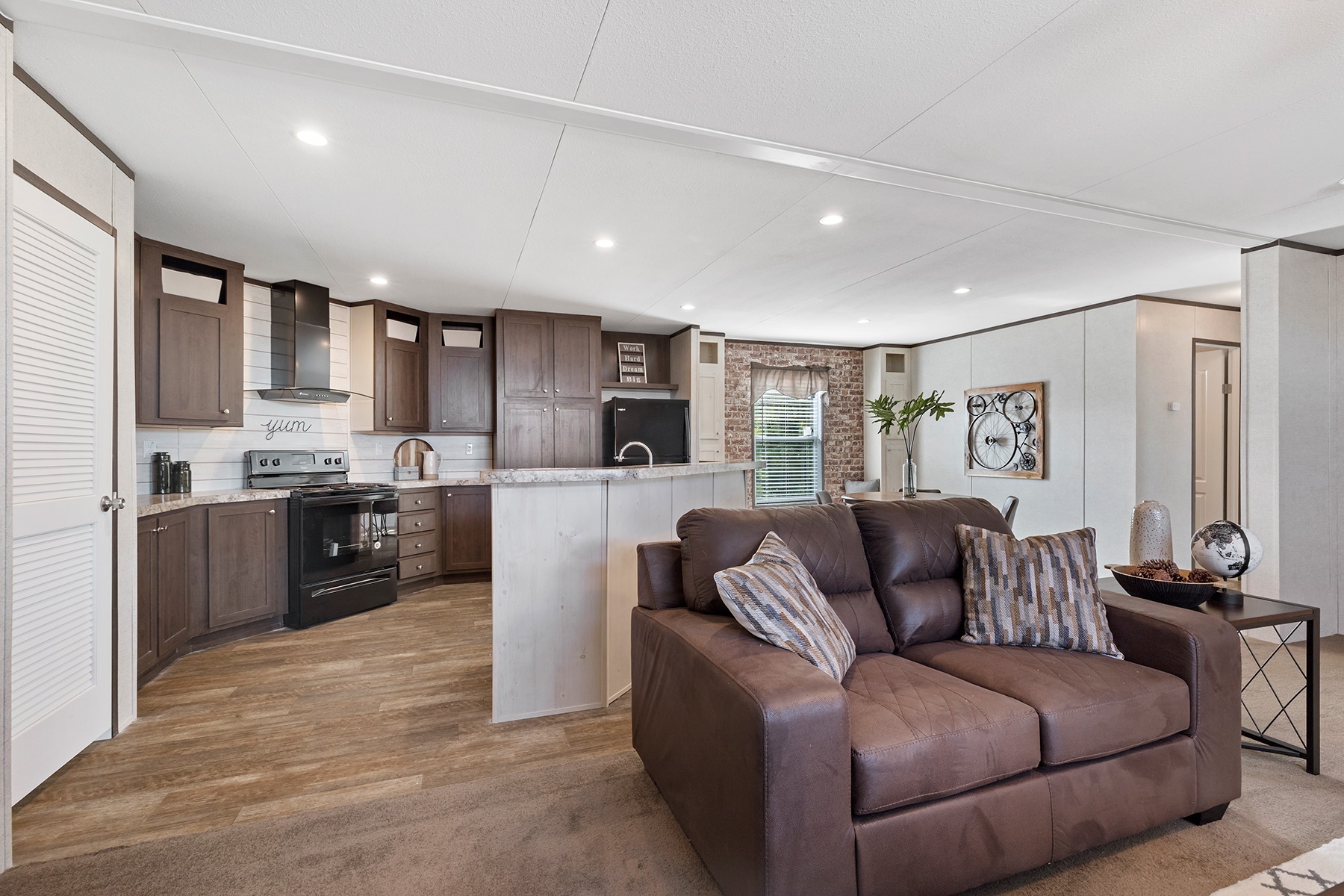 The entrance of this home also has windows that allow for plenty of beautiful natural light, creating a bright and vibrant feel. The living room then leads comfortably into the kitchen and dining room for easy flow throughout your home.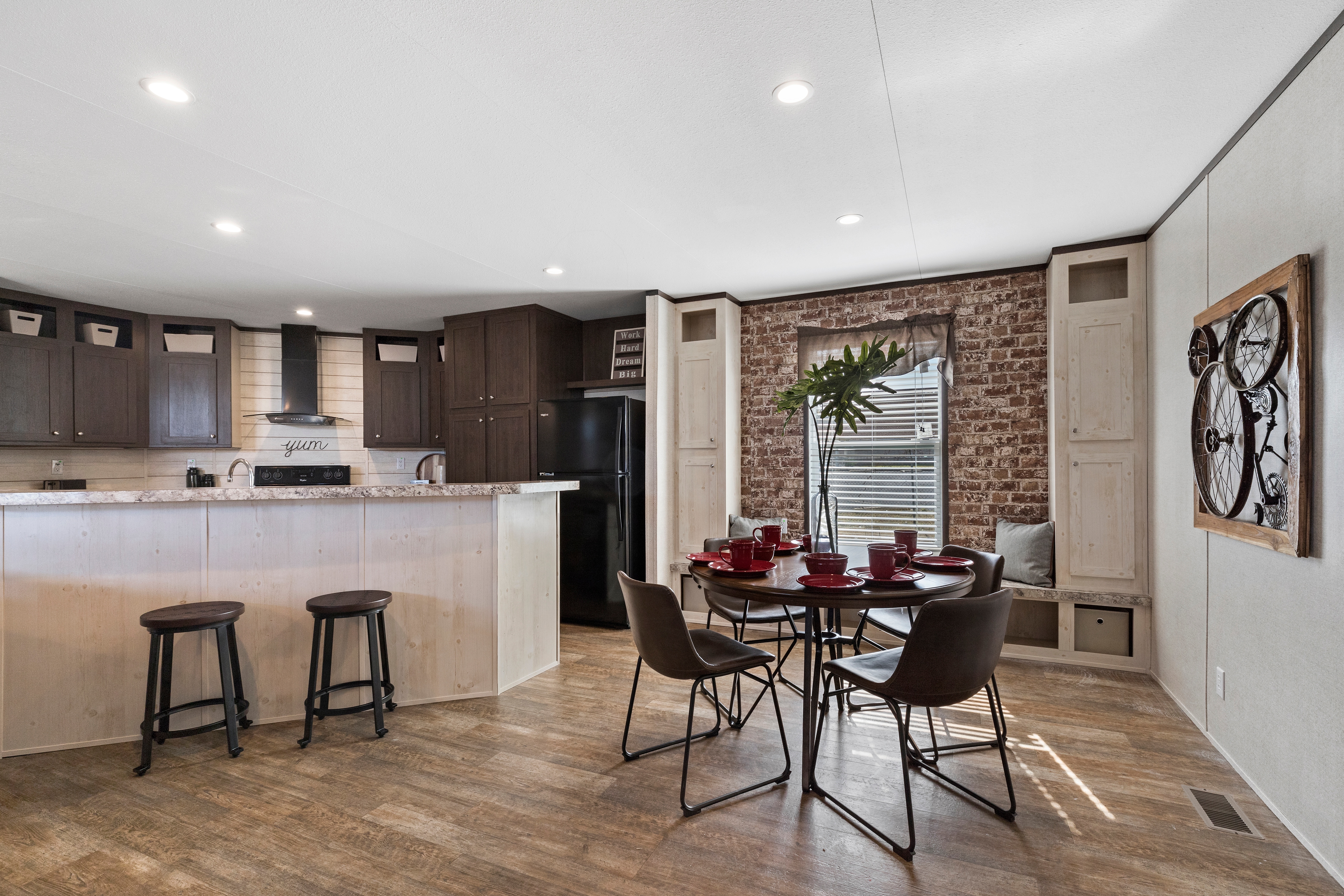 Down the hall from the main living area, are 2 spacious split bedrooms which are great for kids' rooms or for guest since they are split from the master suite. Meaning, each set of bedrooms are located on either end of the home.
Kitchen Features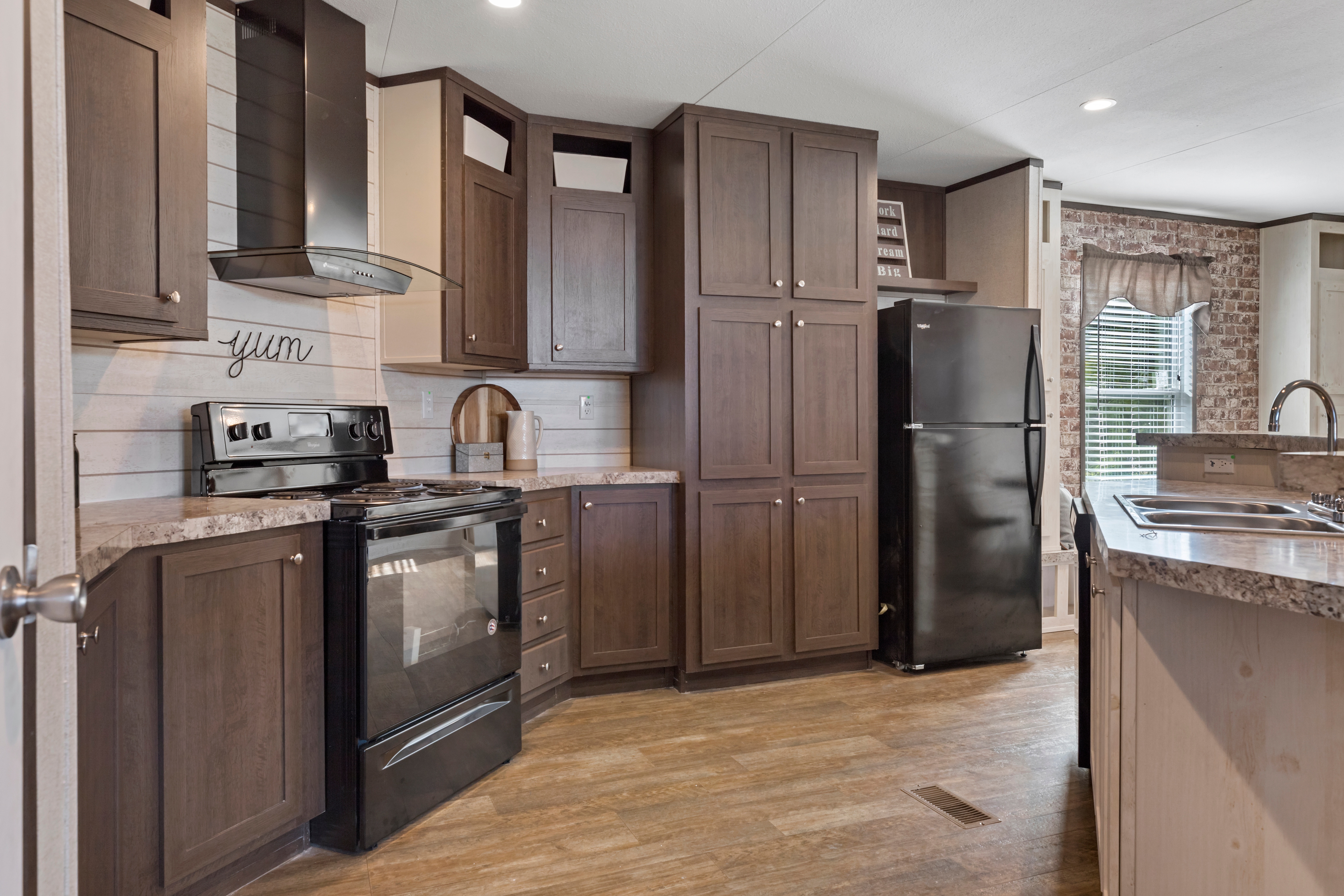 The Texan is designed with beautiful kitchen features that surely stand out! With features such as a rustic farmhouse style, chef-inspired kitchen, 2 tier island, built-in dining hutch, and amazing cabinet and counter space, this kitchen will have you dreaming of baking homemade chocolate chip cookies and enjoying fresh sunny-side up eggs.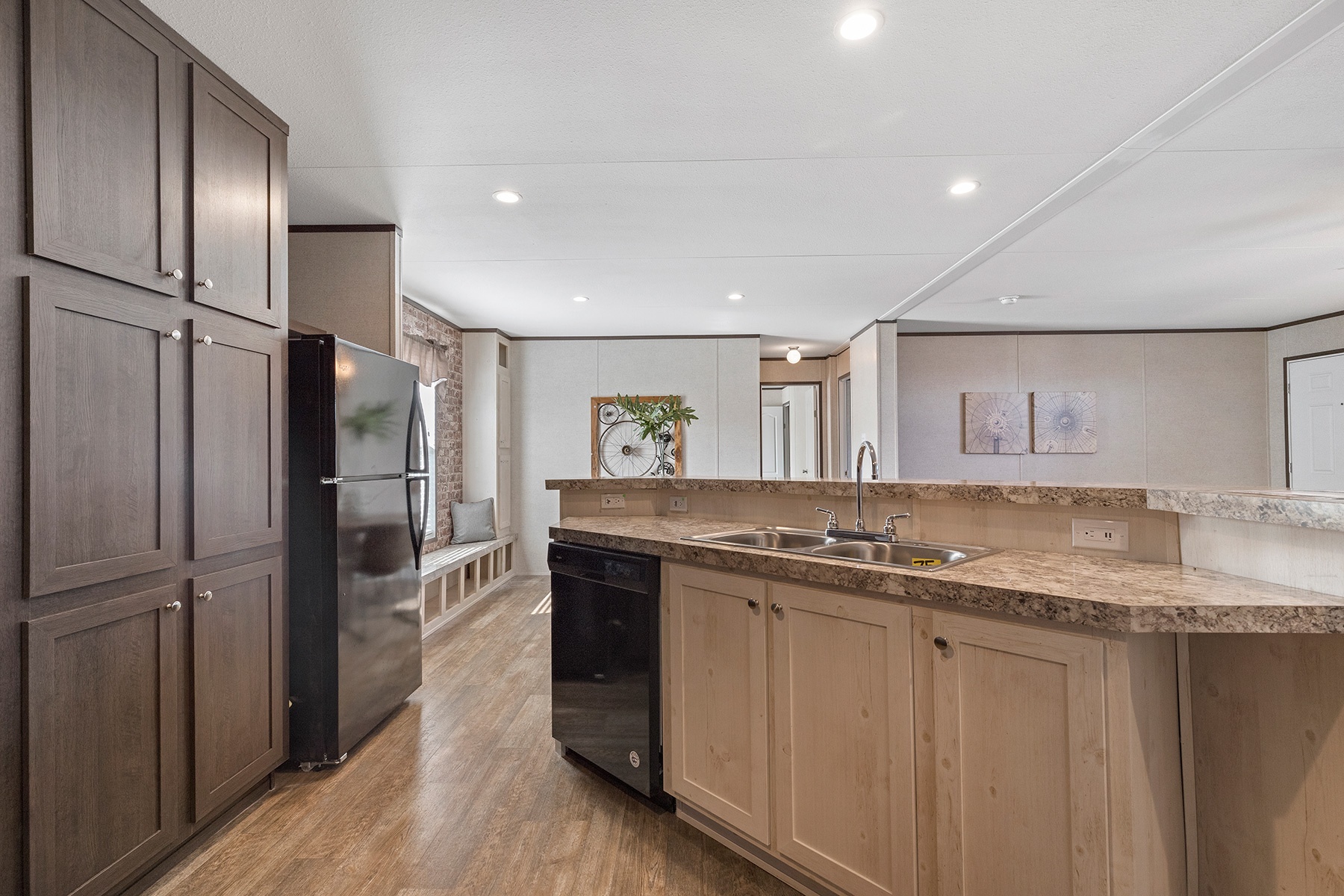 In the center of this kitchen, there is a stunning island that will be a focal point in your home. This island can double as a breakfast bar and is large enough for plenty of cooks in the kitchen!
Master Bedroom/Bath Features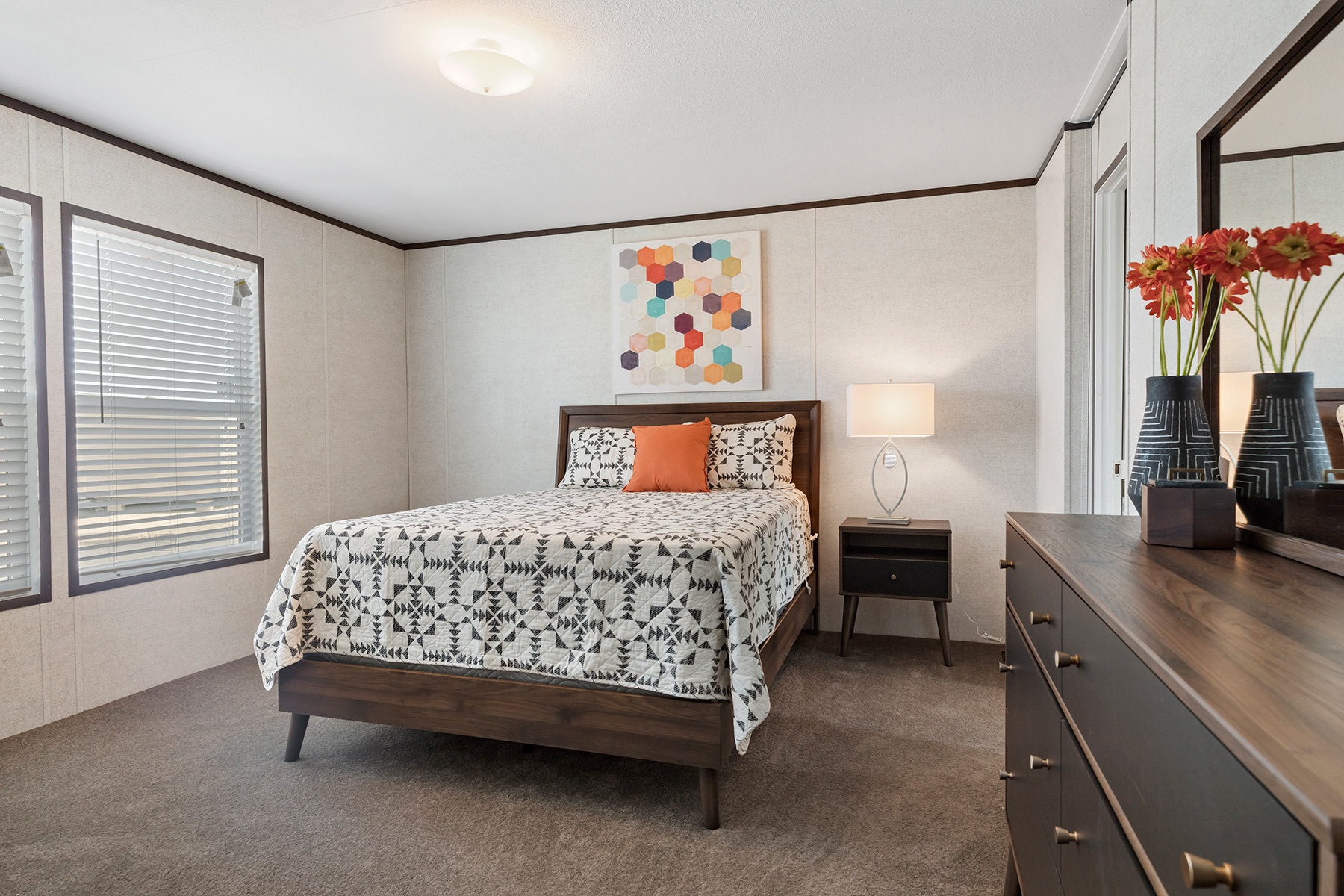 At the end of the day, there should be a place in every home to kick off your shoes to rest and relax. Luckily, the large master bedroom has great space, and walk-in closets with a gorgeous master bathroom with all the essentials needed to wind down after a long day.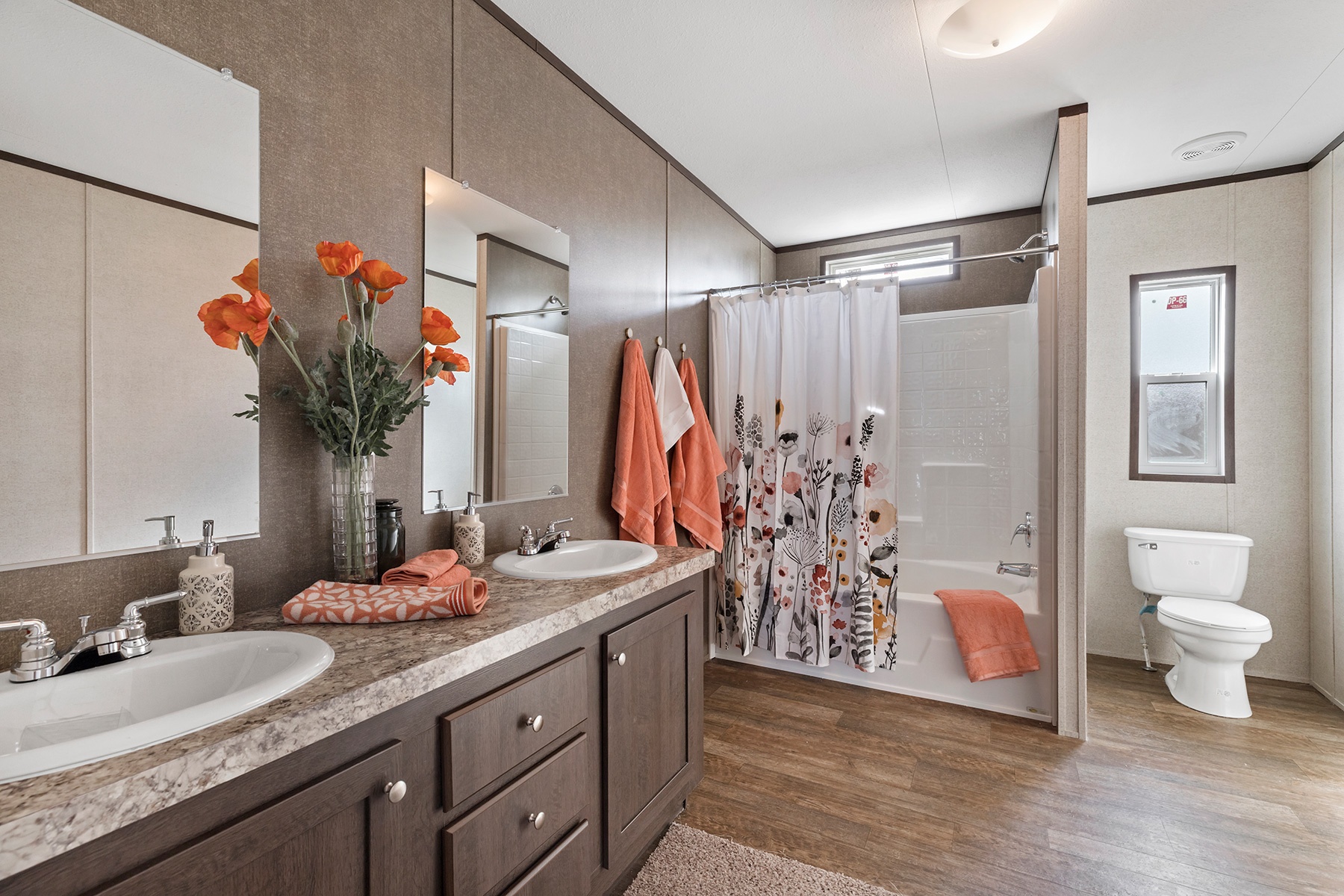 Featuring a double vanity and plenty of storage space, you'll find that there is a place for all your personal needs. A long, hot shower at the end of a stressful day is a great way to escape from all of your worries.
The Titan Factory Direct Texan home has something for everyone! Whether you are looking for a stylish first home or need a spacious home to settle down in with your family, this home has it all. Homes are available for purchase now and the demand is high with families jumping at the opportunity for home ownership.
As the affordability gap continues to grow, the need for quality, affordable housing has never been greater. This is a great opportunity to show how manufactured homes can deliver outstanding quality, style and performance at prices that are up to 60 percent less per square foot than conventional site-built homes.
Walk this home yourself with a 3D Virtual Tour!
Stop by your local Titan Factory Direct home center to see if this home is your dream home!