---
When it comes to designing your family's new home, you must first consider your lifestyle. Are you a family that enjoys spending time together? Does each member have their own hobbies and activities? Are meals a special time for the family to gather and chat? If you answered yes to these then perhaps an open floor plan would be a good choice for your new home.


Check out our top 3 reasons to consider an open floor plan:

1. Open floor plans allows you to spend time with each other, without necessarily being in the same room. While one person is studying at the counter, another can be watching television in the living room, but can still talk to each other. With an open floor plan, your hosting options are much greater. The flowing spaces gives the feel of one big room, so when you have guests no one feels crowded or left out.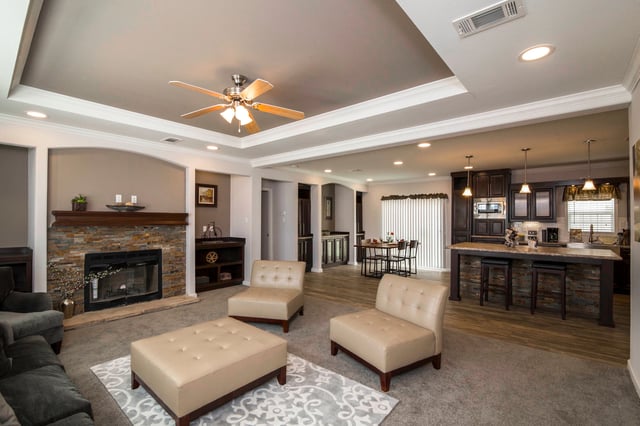 2. Open floor plans give the home a more modern feel. Long gone are the days of closed off rooms, today's homes show a much more flowing look. Whether you are going for country chic or art-deco modern, there are floor plans to build your dream home, just take a look!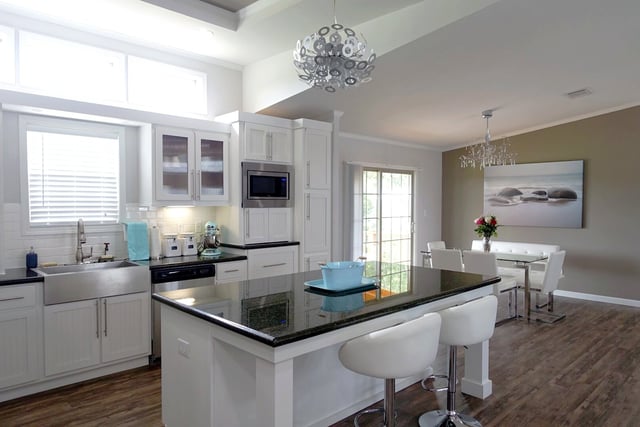 3. Open floor plans are better for air flow in the home, which makes them more energy efficient. Small differences like this can make large differences in the long run! Check out more energy efficiency tips!
---
Whether you are trying to incorporate a modern look, save money on electricity or encourage family time, an open floor plan is definitely an option you should look into! See more of our floor plans before you make a decision!
---