An unexpected effect of the current COVID-19 pandemic is the surging demand it has placed on housing. People seem to be seeking affordable housing away from the rest of the general public. A "quarantine at home" order can certainly lose its luster when a thin wall of sheetrock is the only thing separating you from your neighbors. This is the case for thousands of families living the pandemic in multi-family housing units across the country. Families are now looking to leave the densely populated apartments and hot-spot cities for more suburban or rural areas. Their search for affordable housing has many joining the manufactured homes movement.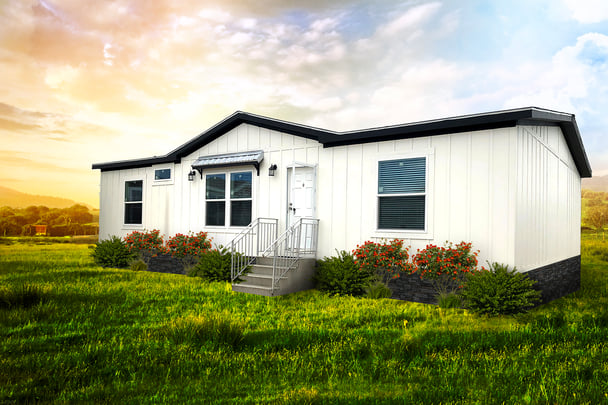 In June, based on a report done by John Burns Real Estates Consulting, home sales jumped nearly 55% from the previous year. With a growth trend, the current housing demand doesn't seem to be slowing down any time soon. Take a look at the record-setting volume of home sales this June and the increasing trend since the Coronavirus pandemic began to affect the United States. You can read the full article on LinkedIn News here.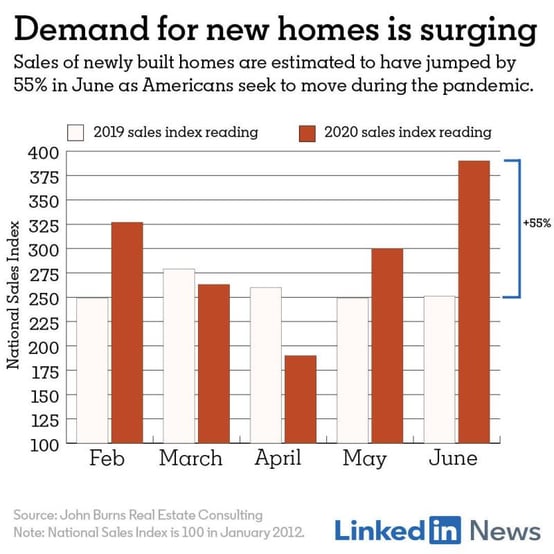 So what is it like buying a home in the midst of a pandemic? At Titan, it's even easier than you'd think! Titan has long been at the forefront of virtual appointments and online home buying, making the recommendations of social distancing a challenge we've been long prepared for, and our hundreds of happy new homeowners amidst COVID-19 would certainly agree. We have continued to perfect our processes to be even more efficient and flexible with families all over Texas who are looking to make a quick transition into home ownership. We've made it easy to start the process just by shopping from the comfort of your couch.
Our sanitation processes are streamlined, following CDC recommendations, and our options for home tours and appointment vary to match each customers shopping preference while providing healthy home buying options.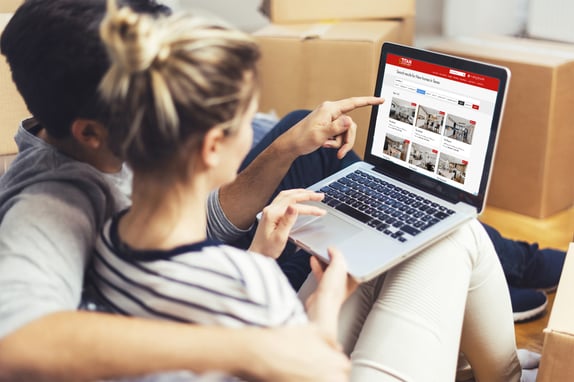 Our many options start with an extensive catalog of 3D virtual tours available on our website titanfactorydirect.com and expert assistance through our live chat feature. Take a look at our Home of the Week series to go directly to the top models of 2020. When you're ready to begin the process, you can meet with a housing professional through virtual appointments and live virtual tours with real-time access to a knowledgeable housing expert. They can help with pre-qualification, finding land, and down to the penny costs and a fully digital purchasing process. If and when you are ready to visit a home in person, we closely follow CDC recommendations at all of our 12 design centers. Here you can meet in person with a housing professional for a 1 on 1 consultation in a sanitized model home guaranteeing we meet and exceed the 6' rule and keep all of our families at a safe distance.
As we continue to navigate this growing housing demand we are also seeing the lowest mortgage rates in decades and new homeowner incentives coming from both mortgage lenders and factories. If you are looking to join the thousands of other new homeowners Titan has helped through the pandemic, rest assured - Titan is open, and remains open and vigilant in following CDC recommended guidelines and helping families safely realize the dream of home ownership.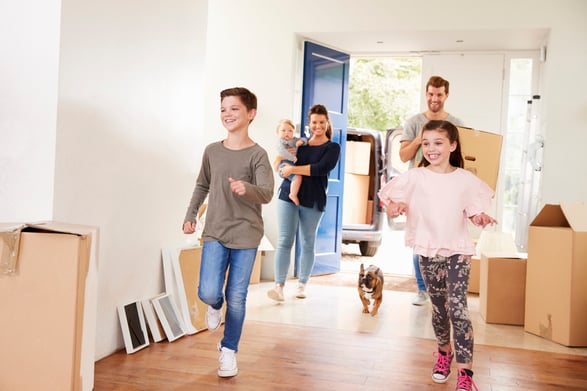 Don't let these many great opportunities pass you by. Although we are in uncertain times, one thing that is certain is the opportunity great families have to finally realize their dream of affordable home ownership.