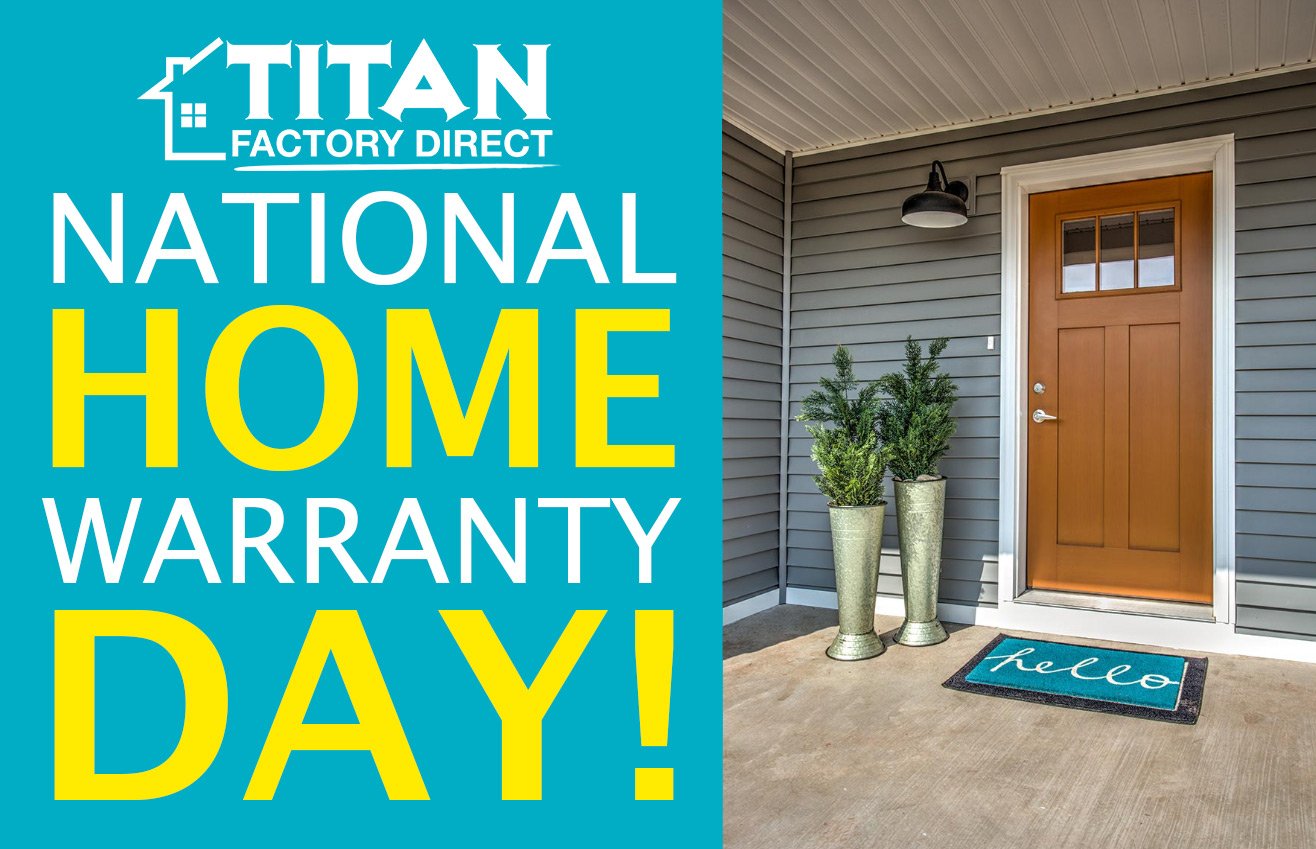 February 10th is National Home Warranty Day and we here at Titan Factory Direct are excited to share this with you!
This is a day to celebrate what a home warranty can do, will do, and has done to protect your home from the unexpected. To help educate home builders, real estate professionals and homeowners about insurance-backed structural warranties and home warranty service agreements and how they can reduce cost and protect when the unexpected happens.
We wanted to share with you a few key points on what home warranties are and to help our future customers and future homeowners be more knowledgeable. Let's jump right in.

Did you Know, Home Warranties and Homeowners Insurance Are Not the Same
Homeowners insurance covers things that MIGHT HAPPEN like damage due to theft, fire, tornadoes, or other catastrophic situations. But home warranties cover things that often DO HAPPEN to homeowners. These service contracts provide for repair or replacement of appliances and system components that malfunction or fail due to normal wear and tear. Find out more on Where to Find Replacement Parts for Your Manufactured home.

There's Coverage for Just About Anyone
When looking into a home warranty, you want to select the best plan for you and your family. Some plans allow you to pay less for the annual plan by selecting slightly higher fees for service calls, while others allow you to customize your plan by choosing which items are covered and which aren't. Speak to one of our professional home experts today at 855-550-6550 or reach out to our customer service reps.
The needs of homeowners are changing every day. It's best to stay up to date and become knowledgable of what a home warranty does consist of so your home can grow more value.