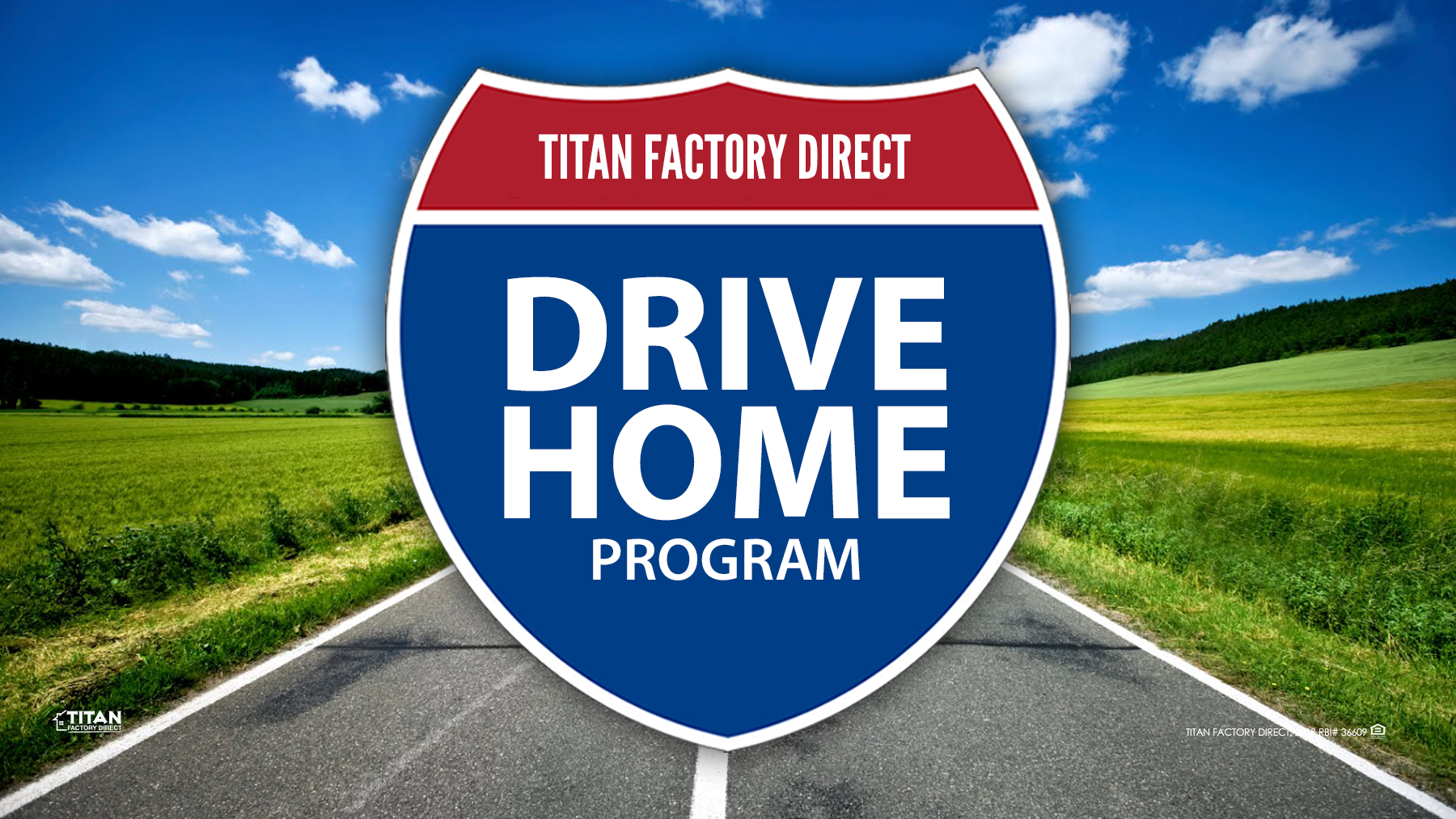 Now that you've done your research on your new dream home, now it's time to see it for yourself. You've found the home of your dreams online and you are ready for the next step. But what's that? You live 3+ hours away from a Titan retail location... Don't want to spend money traveling long distances to save thousands of dollars on your new home?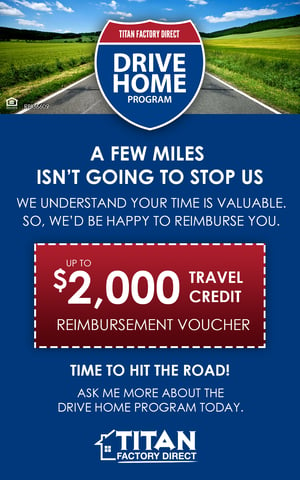 No worries, we at Titan are so confident that you'll find your dream home, built to the highest standards for the best value, that we'll reimburse you up to $2,000 for your trip when you pick up the keys to your new home! Check out our Drive Home Program and get paid just for visiting us and picking up those brand new home keys to your dream home.
Download Digital COUPON TODAY!
Need more reasons why you should grab those keys and start making your way to one of our 12 Titan locations near you? Check out these Good Eats at your next road trip.
---
Eating Good Tonight
Now with traveling comes the question we all know too well and frequently, "Where do you want to eat"? If food is your middle name and you love to let your tastebuds rejoice in food heaven, check out @eatinggoodtonight for delicious dining out suggestions and explore amazing restaurants for a good nights meal. Follow their Instagram page for daily postings of the "where to eat" for amazing and delicious eats around the US.