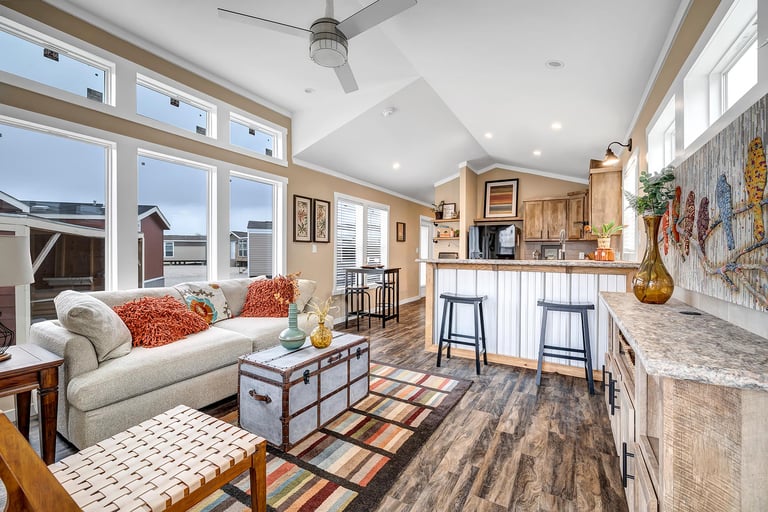 Torn between a modern tiny home and farmhouse style home? What if we told you, you can have the best of both? A beautiful tiny home like the Scottsdale! Let's discover the features of this Champion Home built home together!
Are you in need of a fresh take on farmhouse style? Allow us to introduce you to this week's Featured Home Favorite: The Scottsdale.
The Scottsdale's 1 bedroom, 1 bathroom and 640 sq. ft. of space was designed with a modern, rustic style. Talk about bringing in lots of natural elements into this home, combined with clean-lined modern design for a fresh, light and pleasing home feel.
So, what does this modern rustic style tiny home really entail? Let's explore more into the Scottsdale.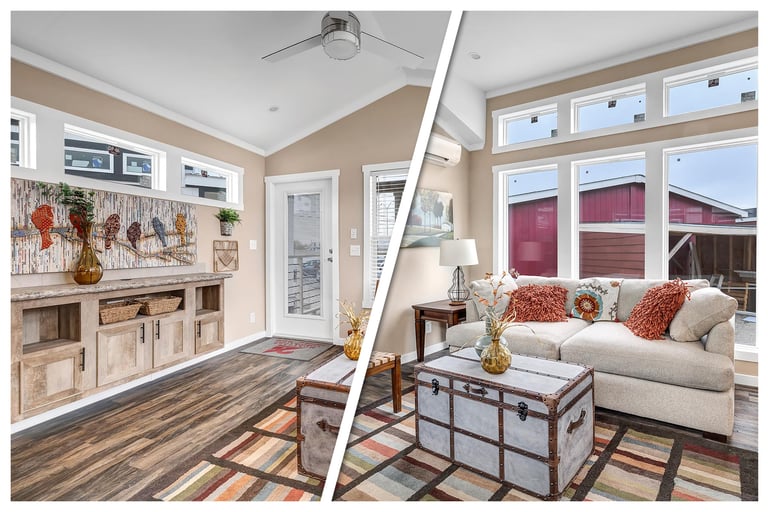 The Living Room
The Scottsdale's living room has an open floor plan that leads into the kitchen and dining room areas of the home. Get your first taste of that modern rustic style with the built-in entertainment center made with natural wood detailing and large picture windows that let in lots of natural lighting.
The living room also gives you the first glimpse of the beautiful acadian style floors that flow throughout this home's floor plan.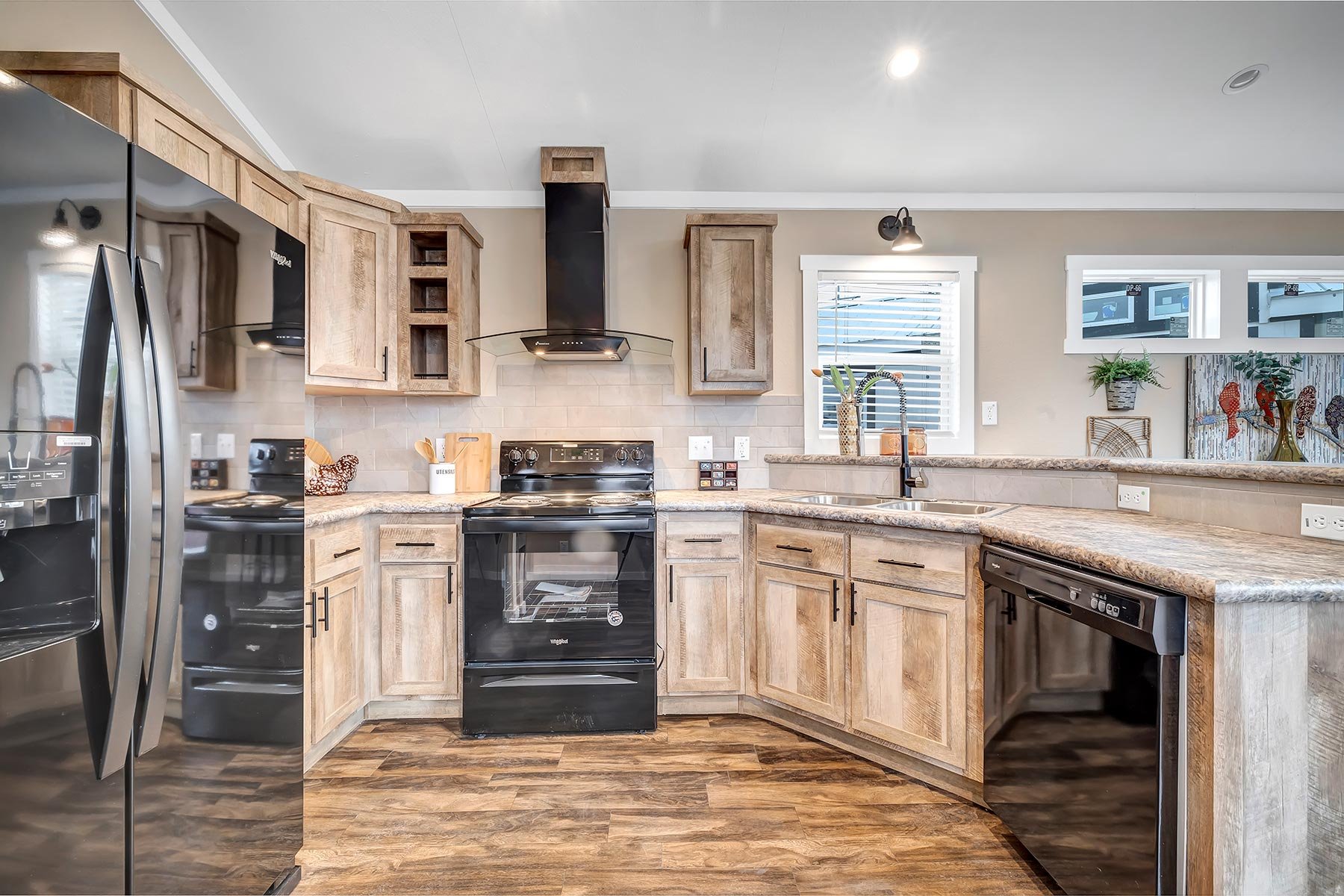 The Kitchen
Wooden countertops and wooden cabinets are a match made in home design heaven. The beautiful Whirlpool appliances also bring in the clean, modern aspect to the farmhouse feel created in this space. Both gorgeous and practical, preparing and serving meals in this space will be a breeze!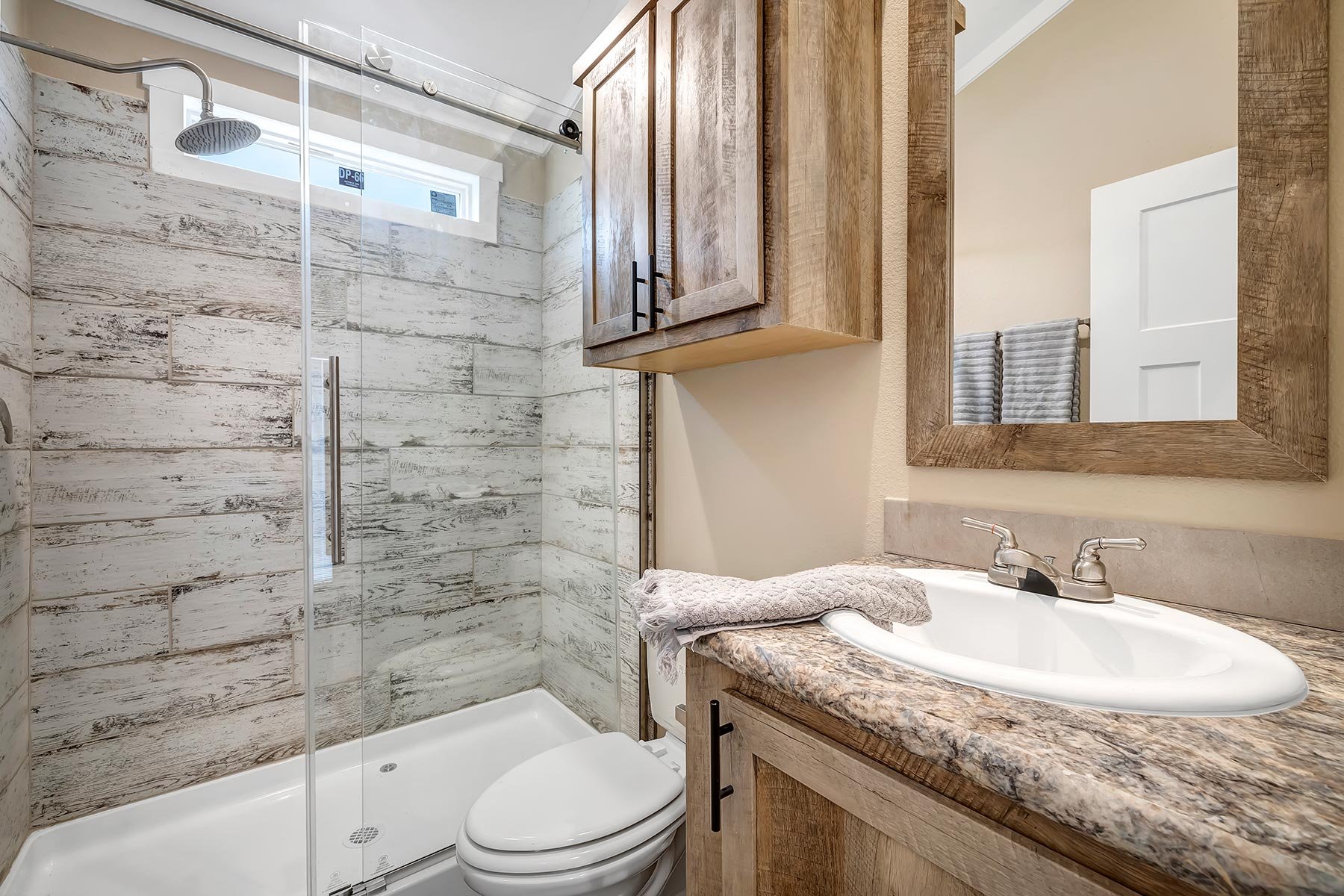 The Bathroom
If you liked the living room and the kitchen of the Scottsdale, you are guaranteed to love the bathroom too! Take a relaxing, luxurious bath with this huge walk-in glass shower! Because this is a tiny home doesn't mean your are short of space. You get tons of storage space with all the wooden cabinets underneath the sink vanity .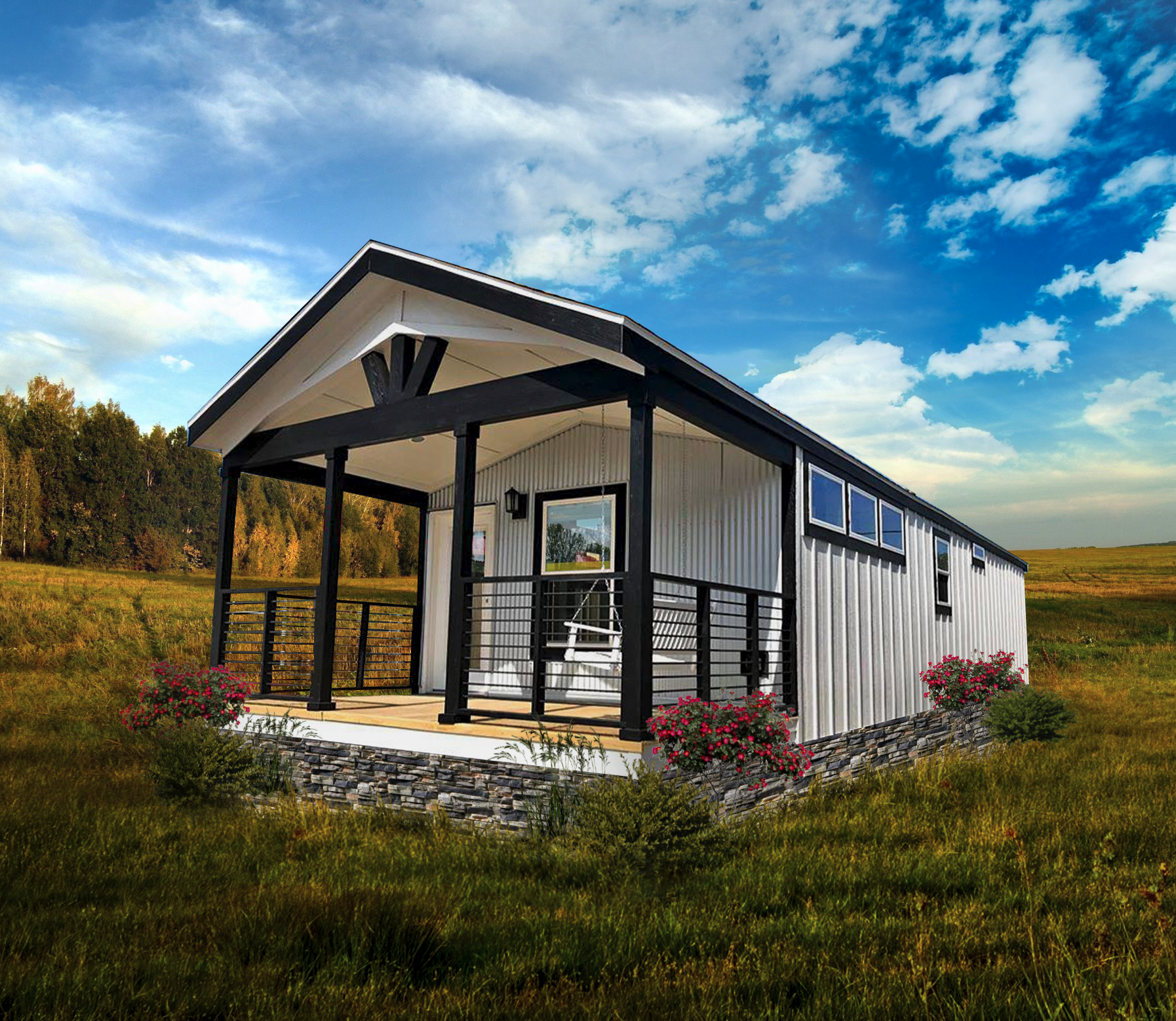 So, there you have it! The Scottsdale, a gorgeous modern farmhouse tiny home that, you've been dreaming of! Interested in seeing the other great features Champion Built homes have to offer? Check out your more of our Titan homes such as single-wides, doublewides, tiny homes or our clearance homes. You can also visit your local home center to see more!
Are you ready to find your dream home?
Start shopping now or find a Titan Factory Direct home center in your area to learn more about Champion Built home options.