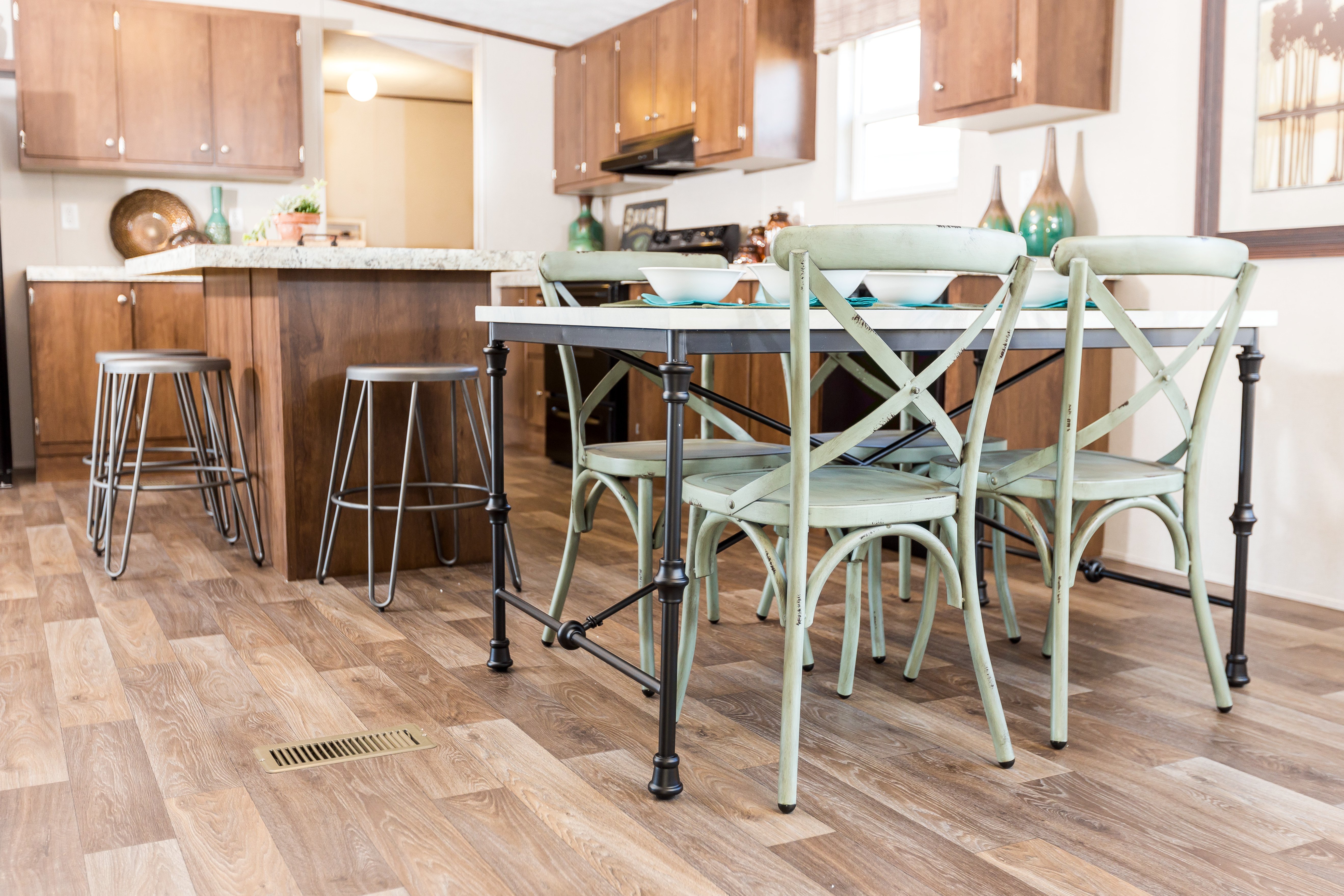 Being informed about your home customization options is the first step to building the home of your dreams. As you're exploring possibilities, you'll notice that you get a variety of options, especially with a Titan Factory Direct home.
For instance, for those of you interested in the vinyl flooring options offered by Titan, here are a few popular choices.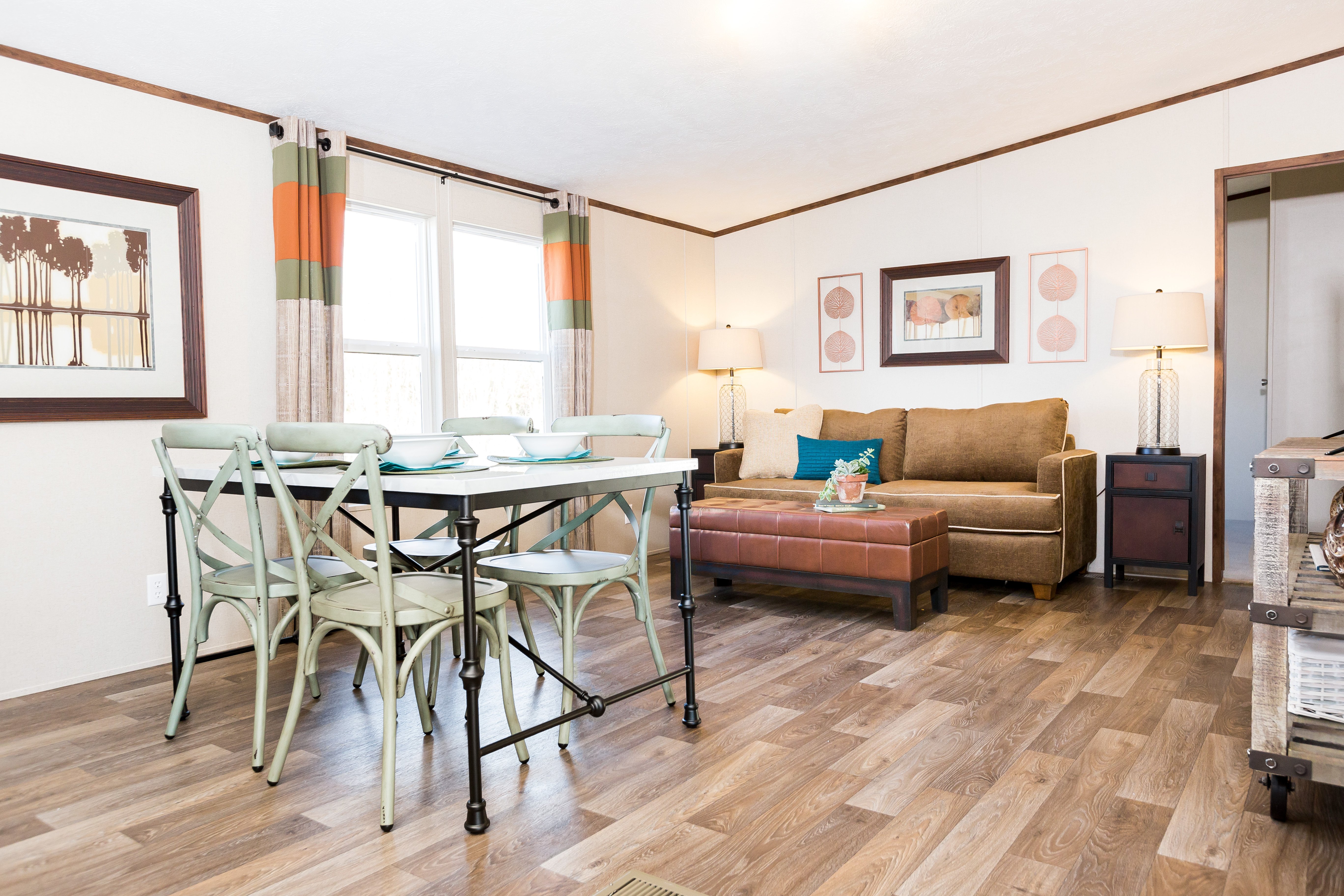 The Marvel TRU28564AH
This vinyl flooring in the kitchen of The Marvel by our True Mobile Homes Collection looks like hardwood flooring and complements the kitchen features very well.
You'll surely be satisfied with the vinyl tile kitchen flooring in the TE3256L model in our new Titan Extreme Series from Titan!
Both of these vinyl flooring options, plus other vinyl styles, are also offered in areas such as the master bathroom and the utility room!
What are my vinyl flooring options?
Depending on the home series, you may have a variety of vinyl flooring options in different wood and tile styles. You can also talk to a professional housing consultant at your local Titan Factory Direct sales center to view those different options.
Here are a few homes with different flooring styles: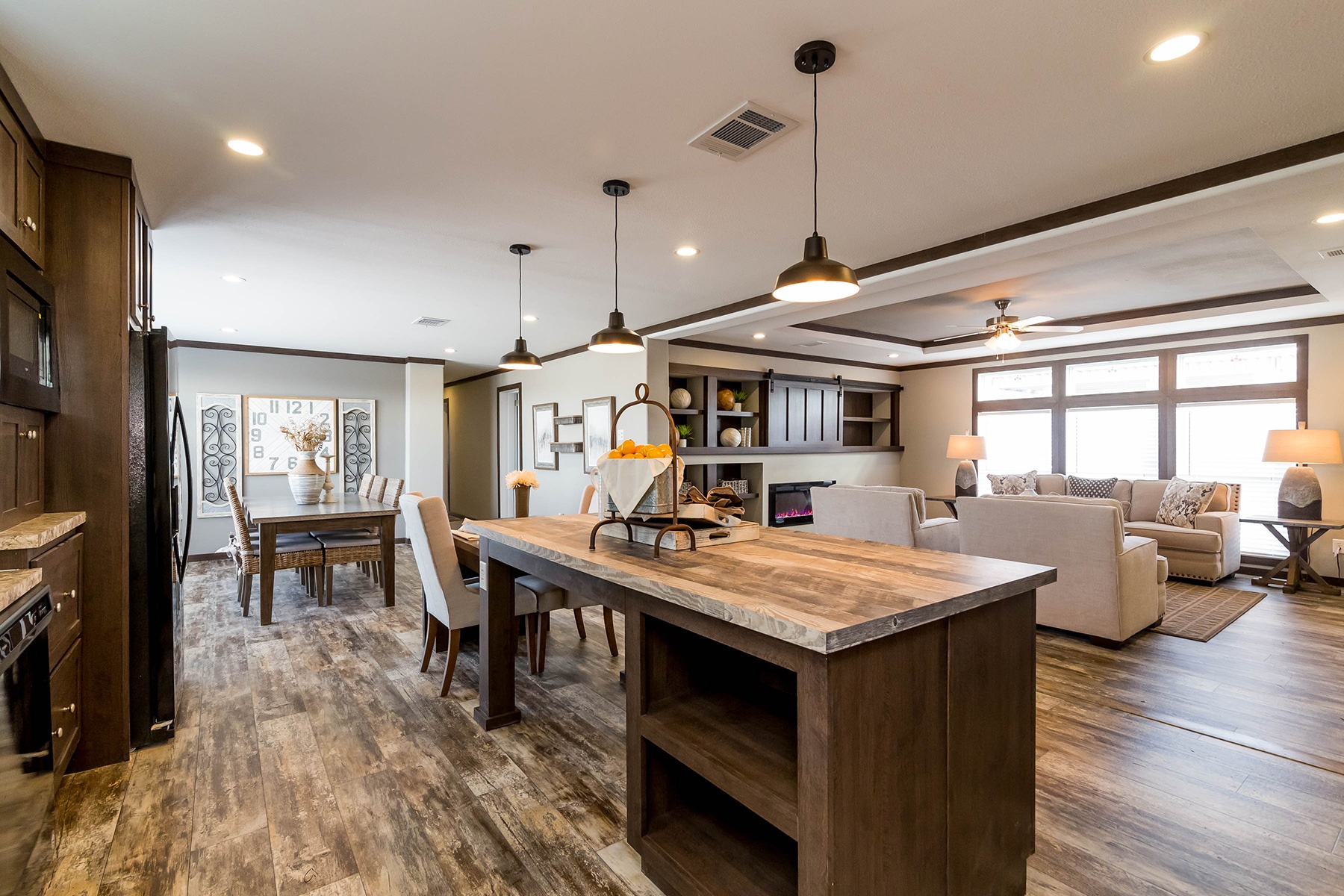 The Sedona TE3272C model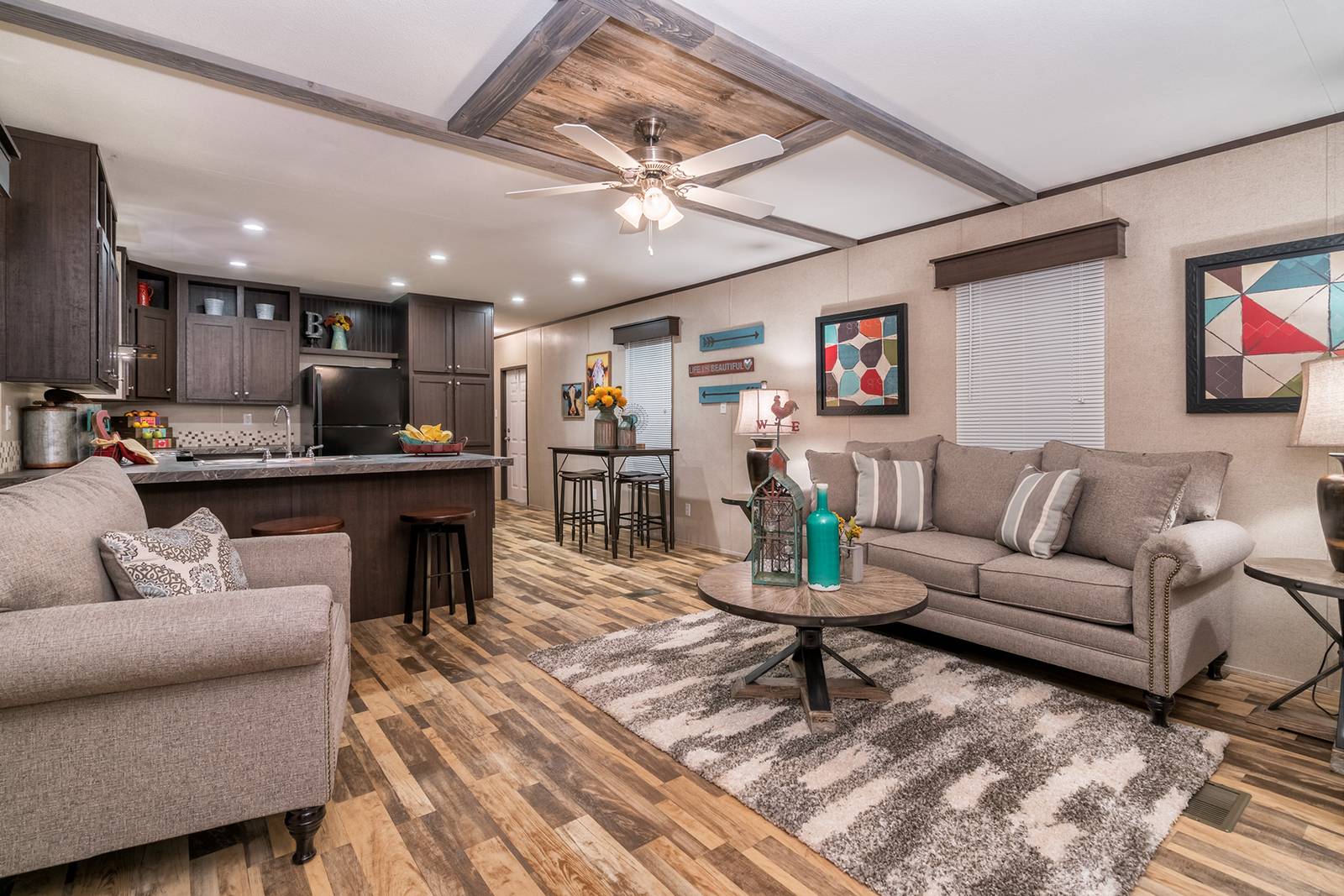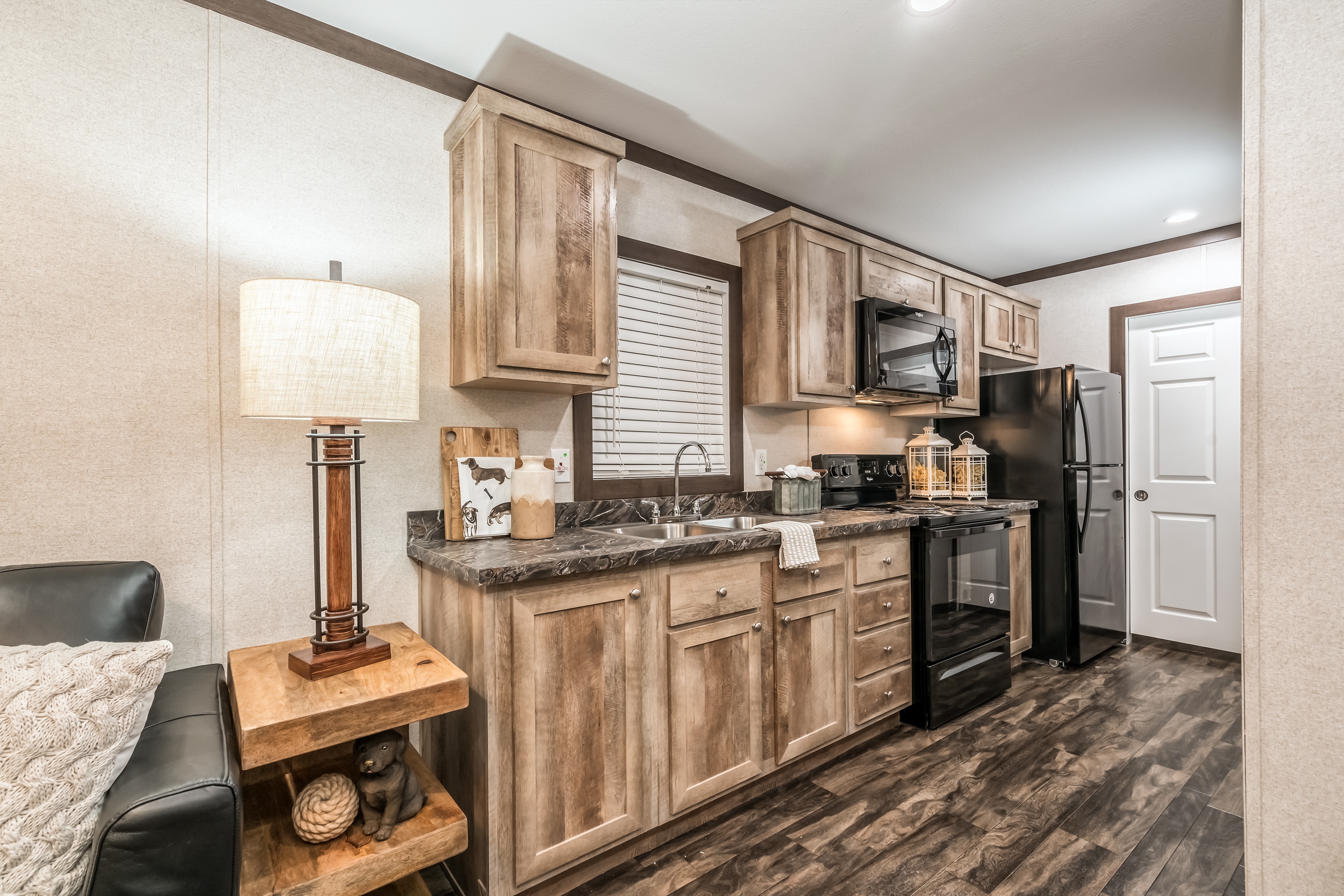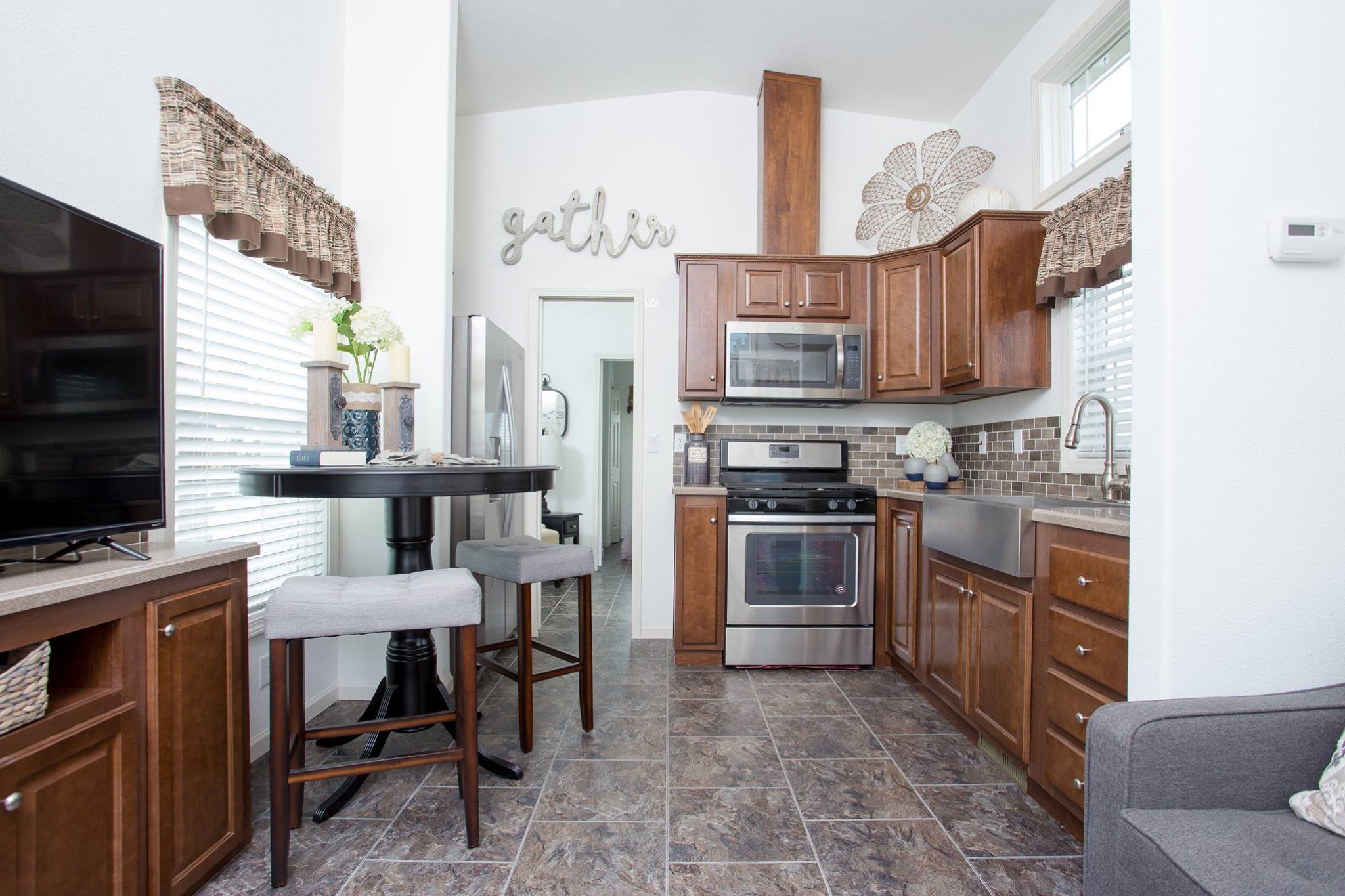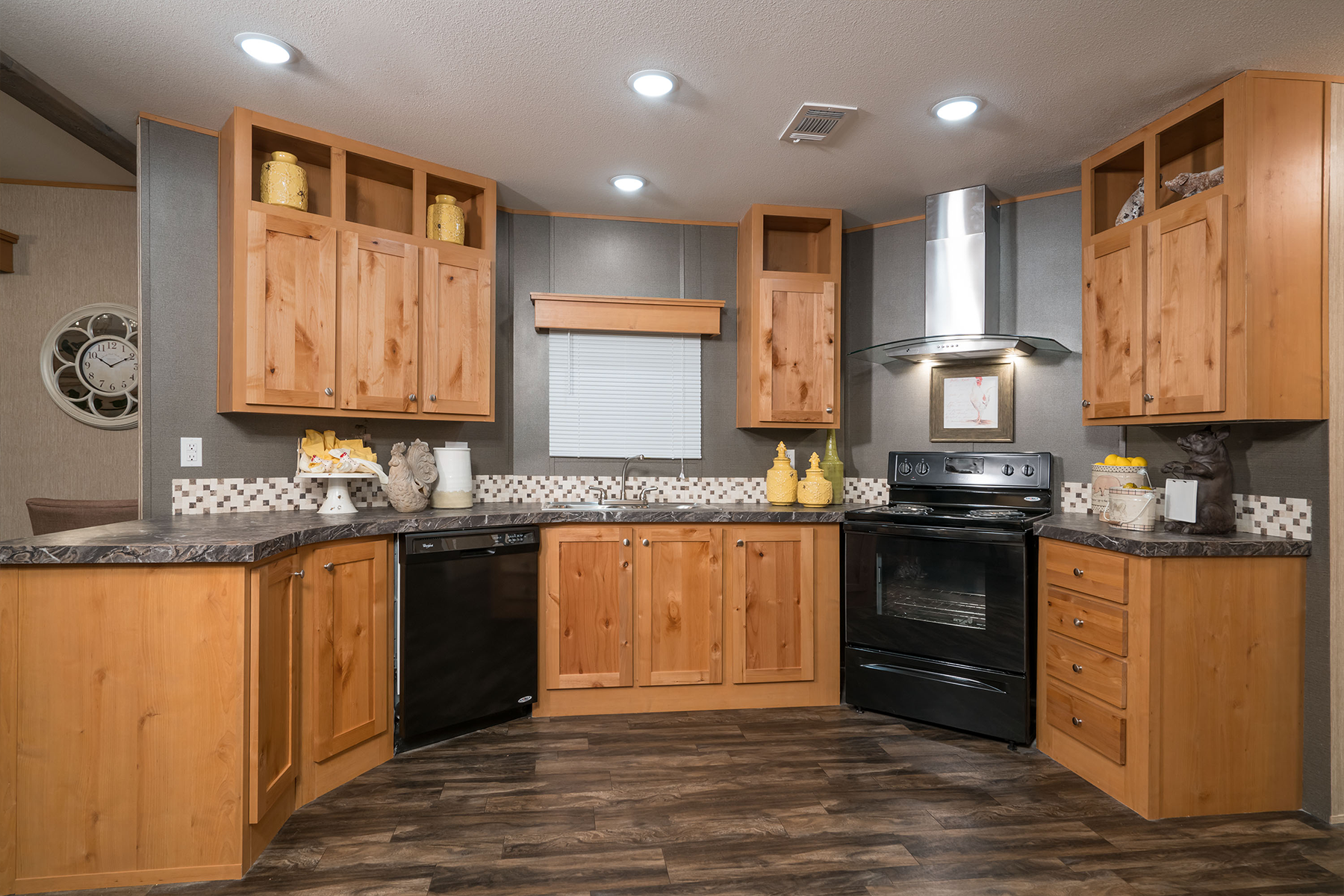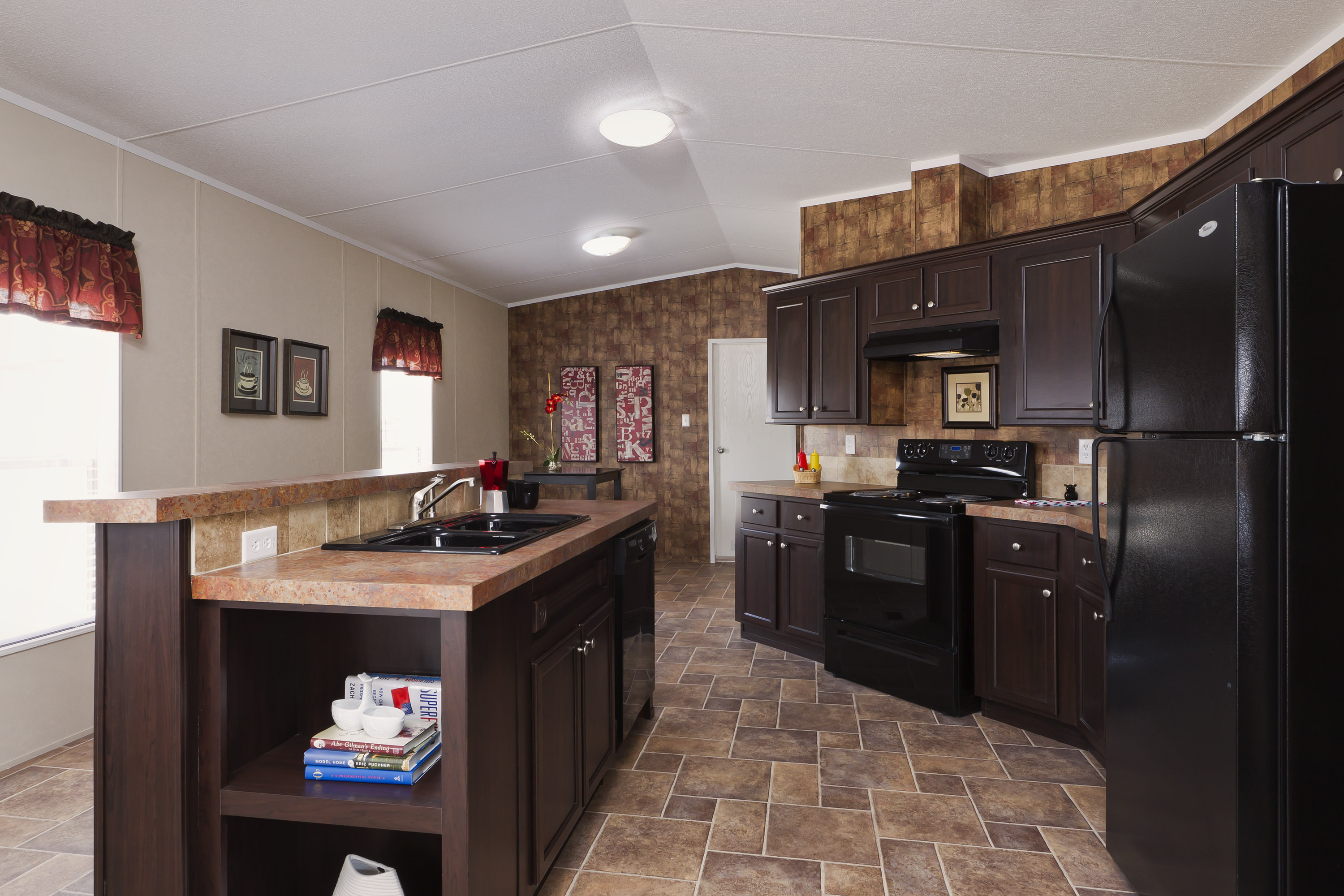 Why vinyl flooring for my mobile home?
To start, vinyl flooring is both affordable and durable! Vinyl also allows you to choose from numerous looks, and it goes great in kitchens and bathrooms because of its moisture resistance.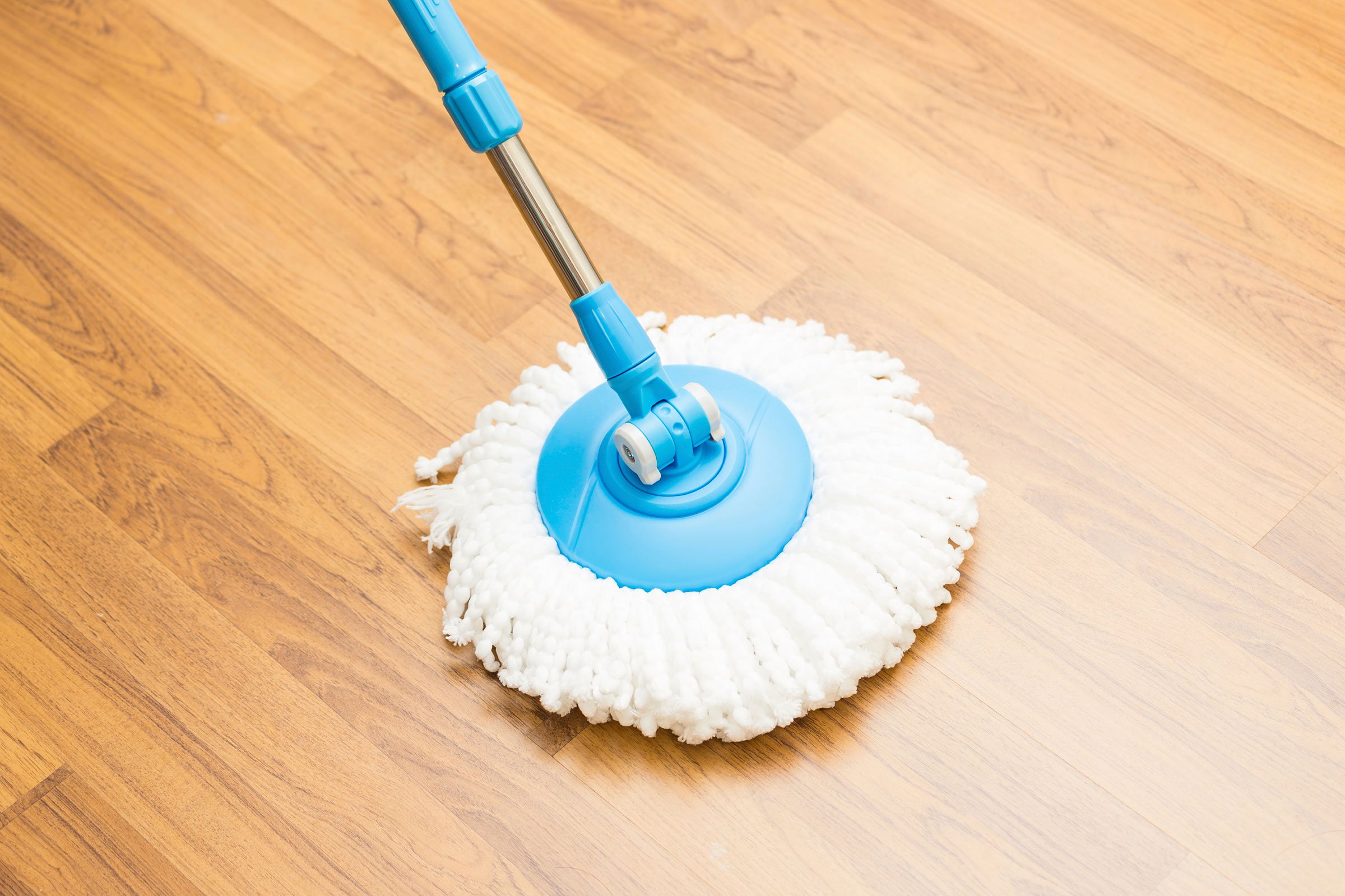 What is the best way to clean vinyl sheet flooring?
DO
Sweep or vacuum regularly with the beater bar off on your vacuum
Lightly mop the floor with clean warm water if vacuuming does not remove dirt
If mopping with clean, warm water does not work, use manufacturer recommended cleaning products
DON'T
Use detergents, abrasive cleaners or "mop and shine" products - these will leave a dull film on your floor and attract additional dirt
Use solvent-based polishes or paste wax
Use highly abrasive scrubbing tools
Expose vinyl to direct sunlight for extended periods
Hopefully this has answered a few of your questions around vinyl flooring, but if you still have more visit your local home center and our friendly home consultants will be more than happy to help you with vinyl flooring options available in your area.