Summer is winding down and the kids are heading back to school. Now is the perfect time to refresh your home and create the perfect environment for your kids to thrive throughout the entire school year.
To help your home make the switch from summer to fall, consider these practical and fun "station" ideas that will ease the back to school transition:
Homework Station
Designating a homework space in your home can make all the difference. Not only does it keep all of the supplies organized and in one area, but it gives your student (or students) a special space to work and keep focused. The learning space will vary depending on your child's needs, but should be functional and engaging. It could be as simple as the kitchen table, a desk in your child's room, or a home office. Wherever it's located, some essentials for making a successful homework station environment include:
Adequate lighting
Comfortable chair
Desk or workspace table
Basic office and organization supplies
Relatively quiet and free from distractions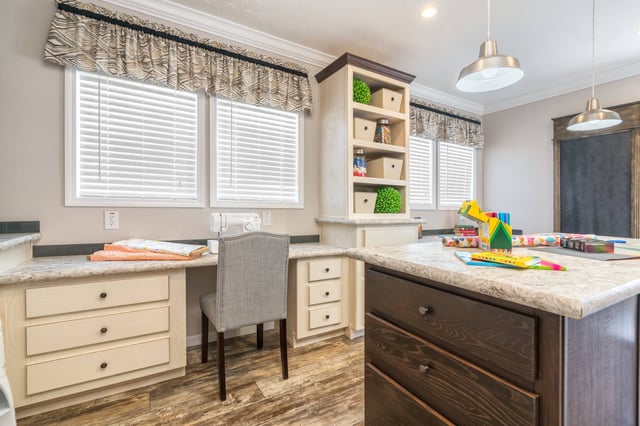 Make sure your child is involved with creating and shopping for their homework station. Get them excited about having their own workspace and allow them to add items to personalize in their own way.
School Lunch Prep Station
With the first day of school right around the corner, parents everywhere are looking for ways to make packing those school lunches a little easier. A lunch station could be just what your family needs! Dedicate a cabinet or portion of your pantry for lunch supplies such as sandwich baggies, lunch containers and thermoses. The same goes for your refrigerator: clear out a section of your fridge for school lunch items that need to be chilled - sandwiches, juice boxes and veggies. For the actual prepping, the ideal location would be a large kitchen island, or a big enough countertop space. Also ensure that you are working with clean surfaces, utensils and anything else that's going to touch your child's food.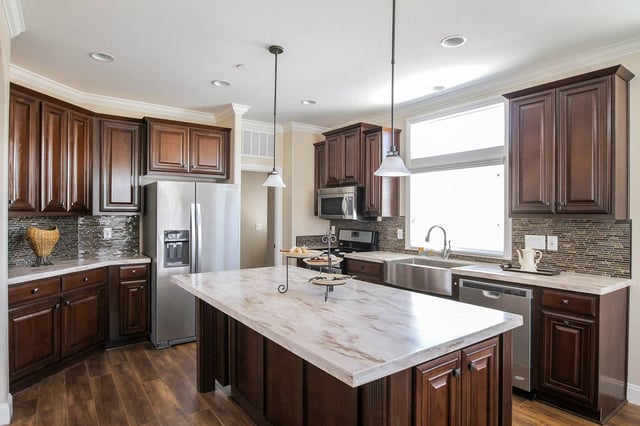 Don't forget to be creative - use fun, personalized labels or you can also color-code your kids food storage containers, so that they don't grab the wrong lunch on those hectic mornings. As an added bonus, this station can double as a snack and/or a breakfast station!
Drop Zone Station
A family drop zone station can help make sure everyone gets out the door in the morning quickly. Also called a mudroom or an owner's entry, this space acts as a transition between outdoors and indoors. Keep backpacks, hats and coats off of countertops and organized neatly in a convenient location. Many new homes offer this option and even include built-in cabinetry, bench and/or cubbies. Alternatively you can also create your own drop zone station by removing a closet door, adding hooks and including a storage unit.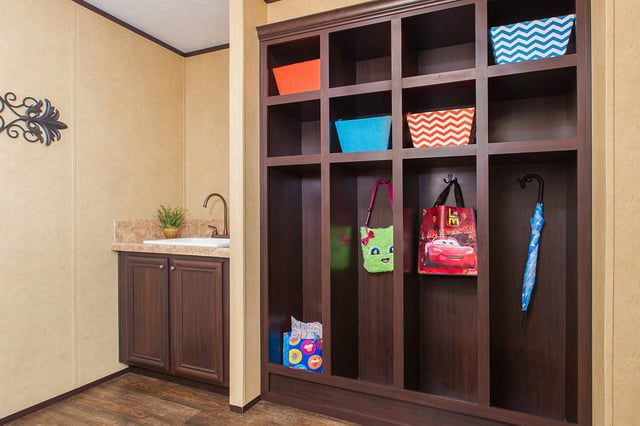 Whether you're coming or going, a drop zone station offers superior organization and functionality for your family.
We hope you found these ideas helpful and are able to incorporate at least one (or all three) into your family's routine. Let us know what you think about these stations, or if you have another that works well.
Ask a local professional housing consultant how you can customize your new manufactured or mobile home with these organizational spaces. Contact us today to schedule an appointment. Visit our website to shop our homes and be sure to subscribe to our blog for valuable news and helpful tips.