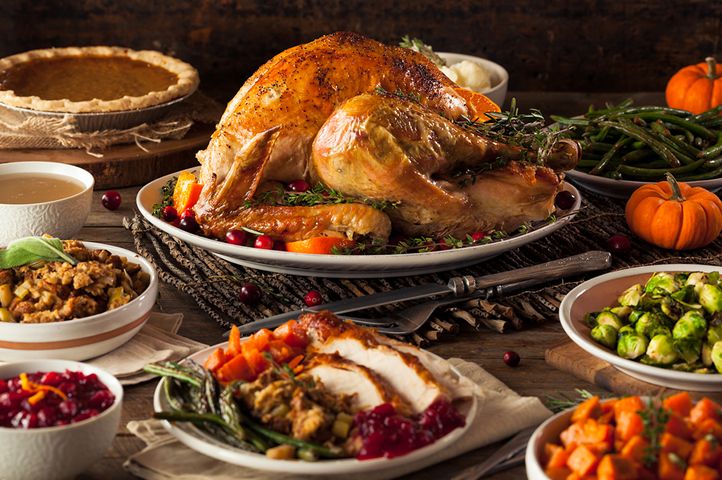 Ahhh, turkey day: that centerpiece of the Thanksgiving table. Whether it be cooked, , roasted, baked, fried, or however you like it. You got to love that turkey. Now question for you. How frequently do we prepare turkey throughout the rest of the year? Not as often as we might; turkey can be very straightforward to cook and, thanks to its high-quality protein and low levels of fat (particularly lean turkey breast) can be a healthful option, too.
If you find yourself with a pile of turkey leftovers this holiday season, we have 7 clever ways to make next-day use of the good ol' Thanksgiving bird. If you're needing some good leftover turkey recipes, we've got you covered there as well.
Classic Grilled Turkey Sandwich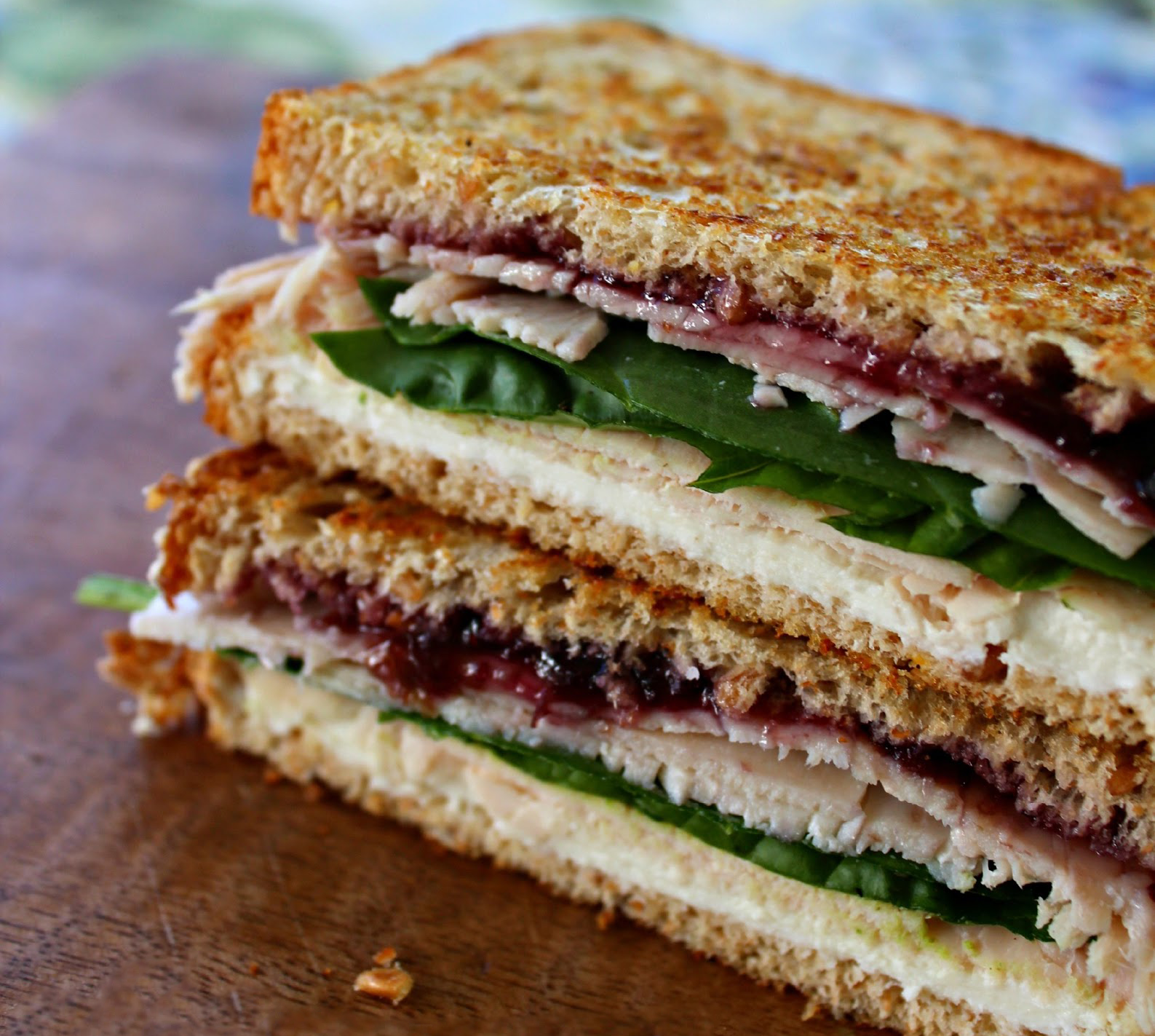 With a slice of Swiss cheese or your favorite type of cheese and a topping of zingy cranberry sauce, this will be your new go-to turkey sandwich. All you need is to take thin slices of breast meat from your holiday roast. Where our bacon lovers at? Add in some bacon for some extra flavor.
Mini Turkey Pot Pies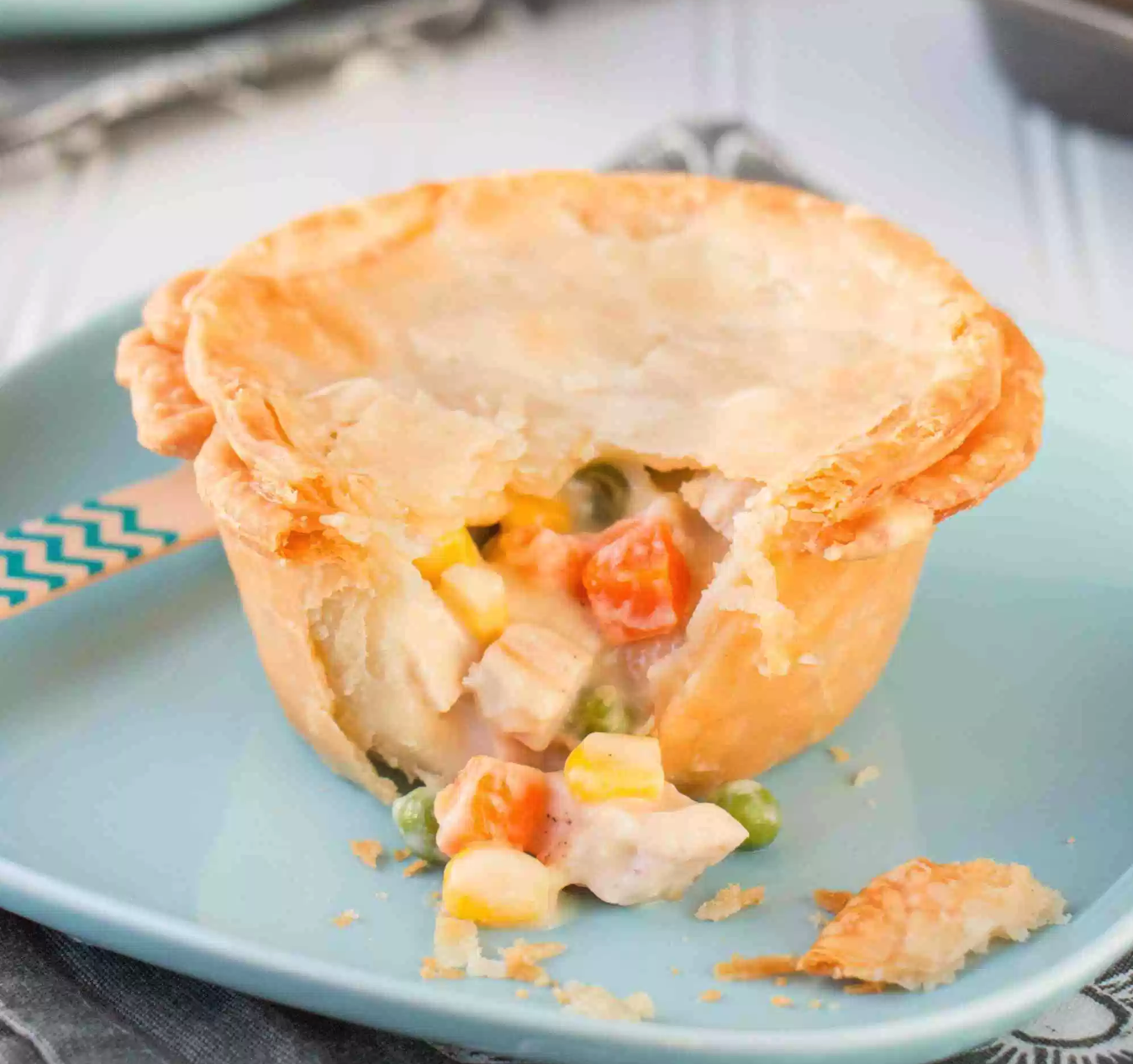 Press rounds of prepared piecrust (homemade or store-bought) into muffin tins or ramekins, prick the dough with a fork and bake at 425 for 8 to 10 minutes until the crusts are golden brown. Fill with leftover turkey, dressing, potatoes (or any Thanksgiving side), gravy; warm the pies in the oven for a few minutes before serving. Top crust is optional! Get the yumminess here.
Turkey Enchilada Casserole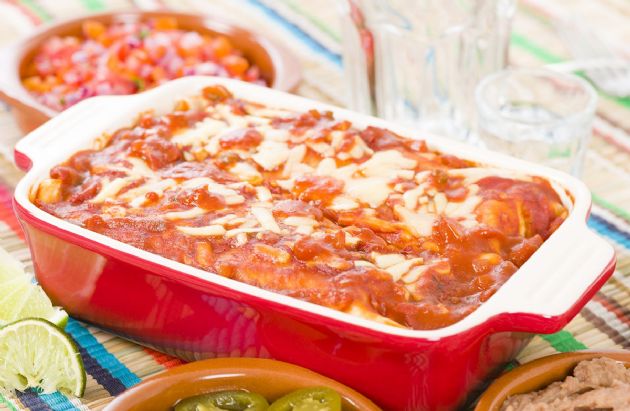 Cooked turkey (white and dark meat, chopped) is a great substitute for chicken in your family's favorite dishes. Check out here, you can pair cooked turkey with packaged salsa, whole-wheat tortillas and some Jack cheese.
Hot Turkey Sandwiches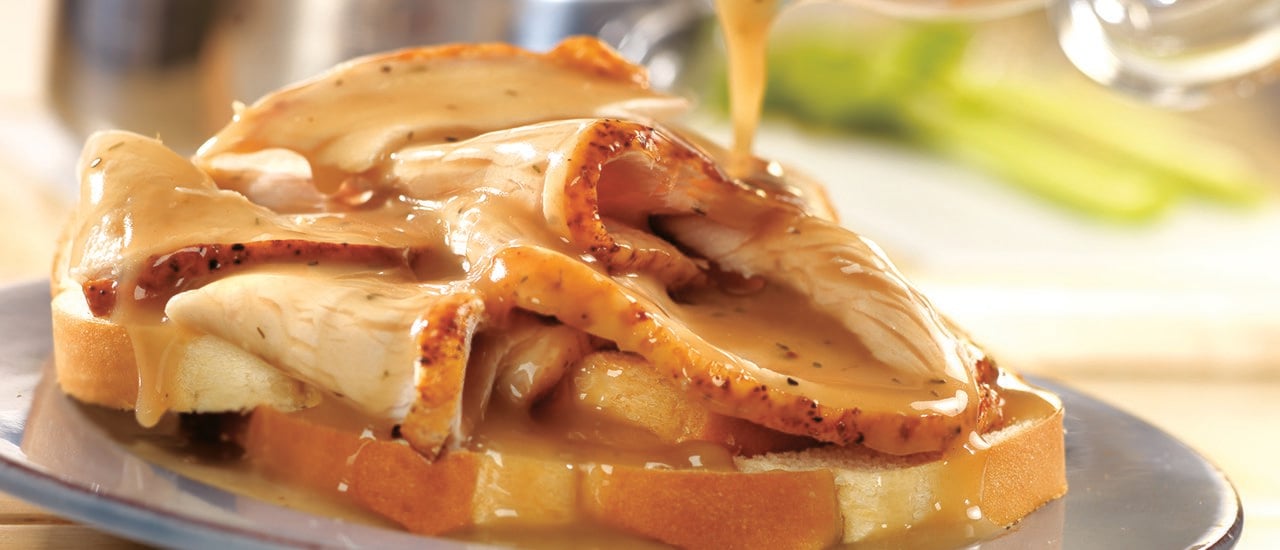 This will be a Thanksgiving leftover staple for the family. These simple turkey sandwiches are made with leftover roast turkey or turkey from the deli counter. Served hot, with knife and fork and plenty of gravy, they're really good! Is anyone getting hungry here?!
Crispy Turkey Tostadas w/Pomegranate Guacamole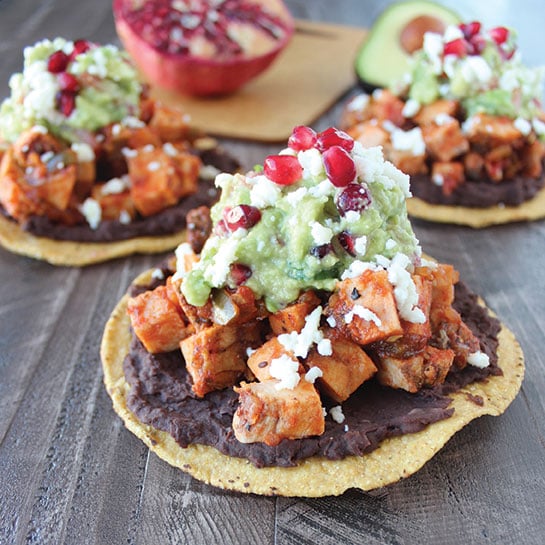 Thanksgiving leftovers get a holiday-inspired Mexican makeover with seasonal pomegranate guacamole and queso fresco. Tear or chop cooked dark-meat turkey into bite-sized chunks. Heat corn tortillas in a dry skillet or hot griddle; top with turkey, shredded lettuce, shredded low-fat Monterey Jack or cheddar cheese, prepared salsa and fat-free Greek yogurt. Get started here
Turkey Chili with Corn and Black Beans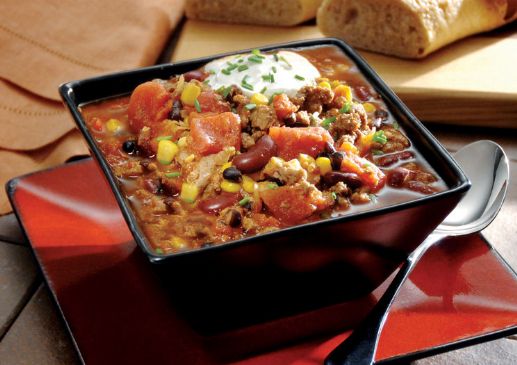 Now this is not a leftovers recipe, but rather another great use for ground turkey. We just can't get enough. This low-fat chili packs a ton of heat, so adjust the amount of chili powder if you'd like.
Terrific Turkey Meatloaf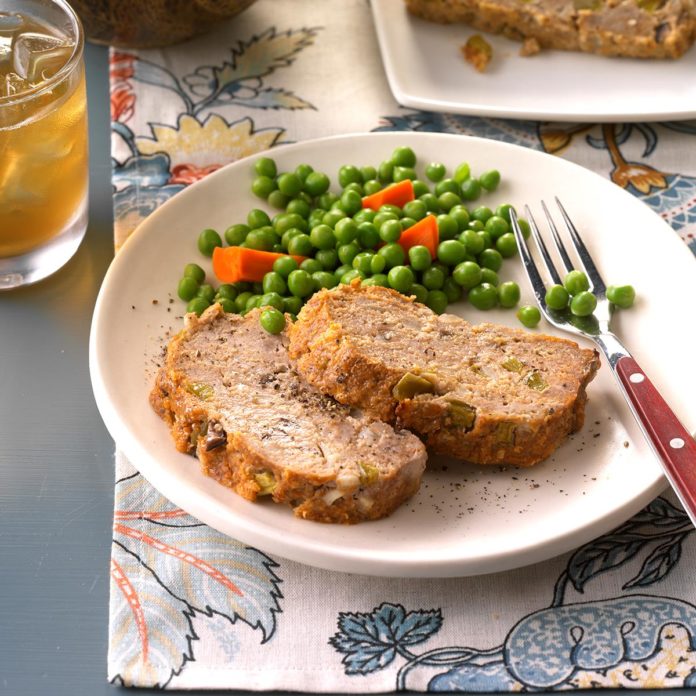 This meatloaf recipe scored big ratings on SparkRecipes, and no wonder. It features lean ground turkey, a splash of Worcestershire sauce, Parmesan cheese and flavorful spices; a great alternative to higher-fat meatloaf made of pork and/or beef.
What is your favorite way to eat leftover turkey? Let us know, we'd love to har all the delicious ways to gobble up that turkey goodness.