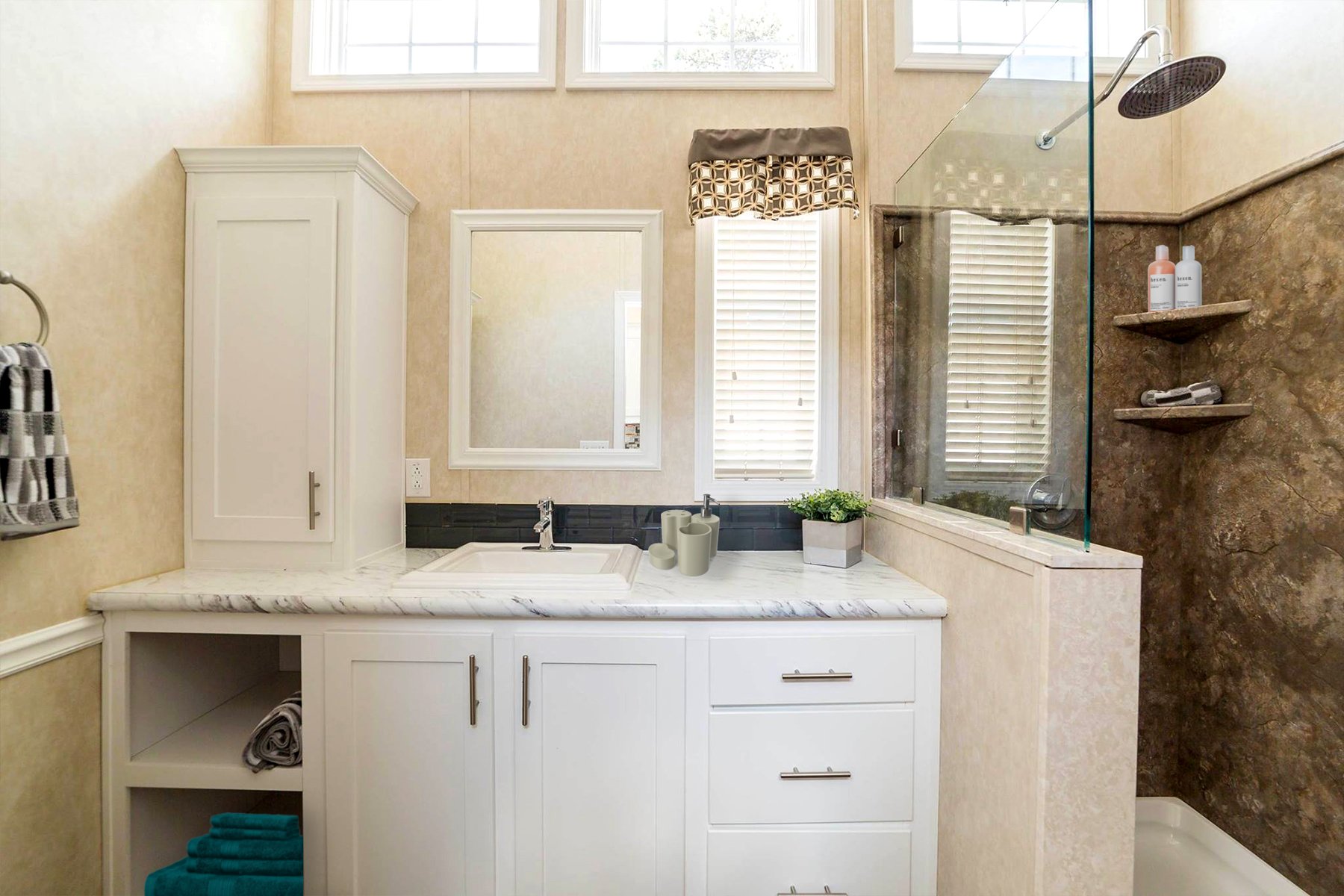 Having a small space doesn't mean you have to compromise storage.
Bathrooms are one of those home features (along with closets and pantries) that never seem to have enough storage space. Between your morning makeup routine and nightly shower, your bathroom serves many functions in a limited space. If you're tired of battling your tiny bathroom but don't have the time or budget for a full remodel, use these quick tricks to make the most of your small space you've got. With the right storage, even the smallest bathroom can feel luxurious.
Check out these 10 helpful hacks to use every square inch of your small bathroom.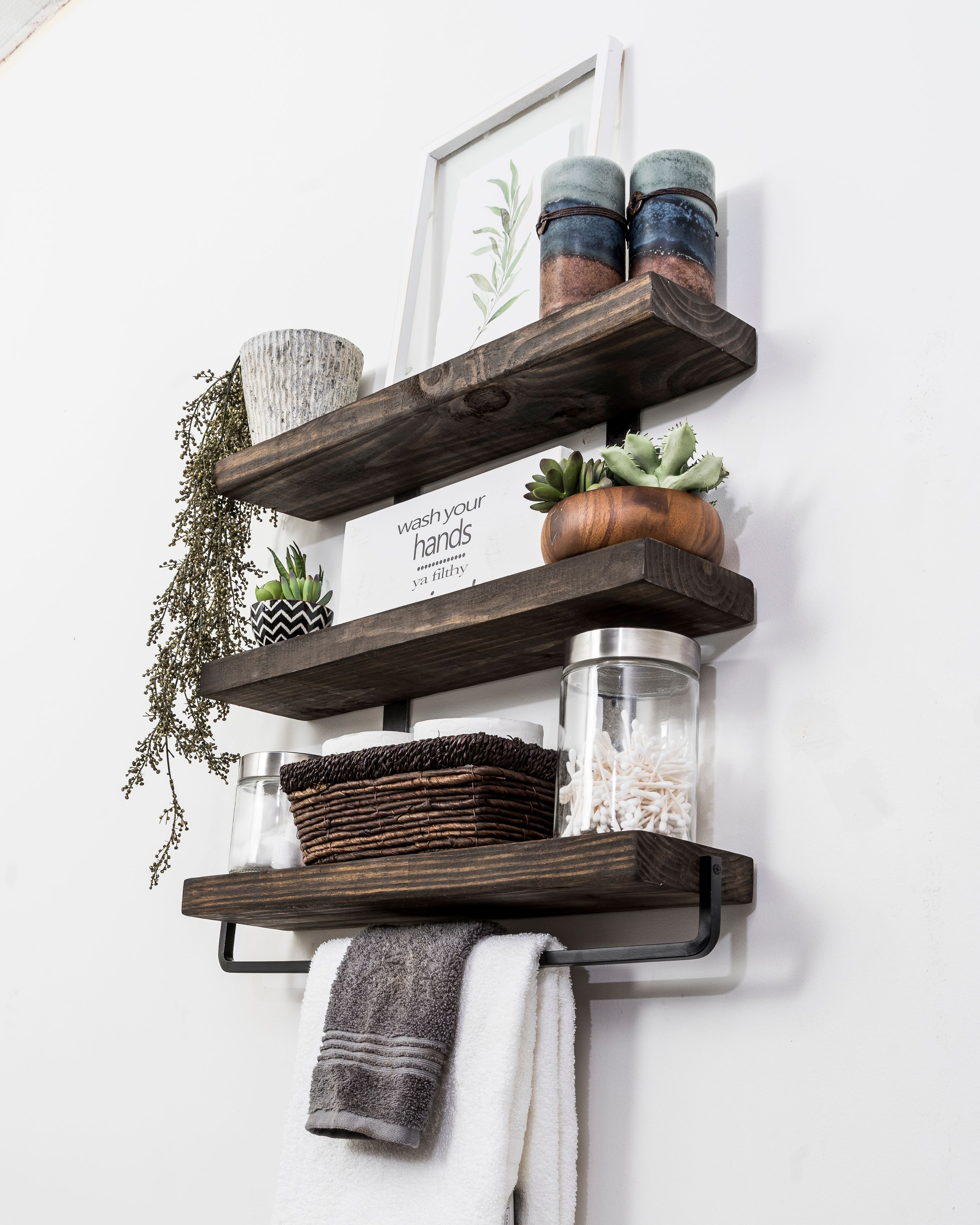 1. Mount a Towel Rack
Use vertical space to help clear out space in your bathroom cabinets or linen closet. A wall-mounted rack or storage unit with individual open cubbies is ideal for storing extra hand towels, washcloths, and small bathroom essentials. Try rolling larger towels so they fit inside the small slots.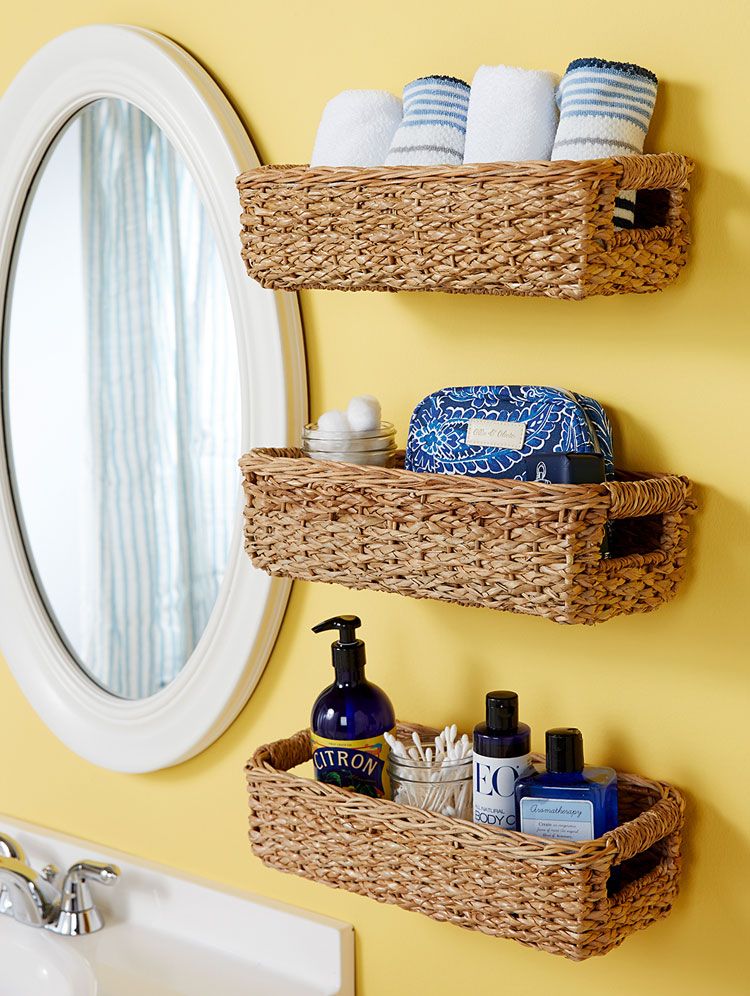 2. Hang Basket Shelves
For an inexpensive storage solution, mount a set of baskets on your bathroom wall. The raised sides keep lotions, small towels, and makeup products contained, while the open tops provide easy accessibility. To install these basket shelves, stick nails through the basket's weave and hammer into the wall.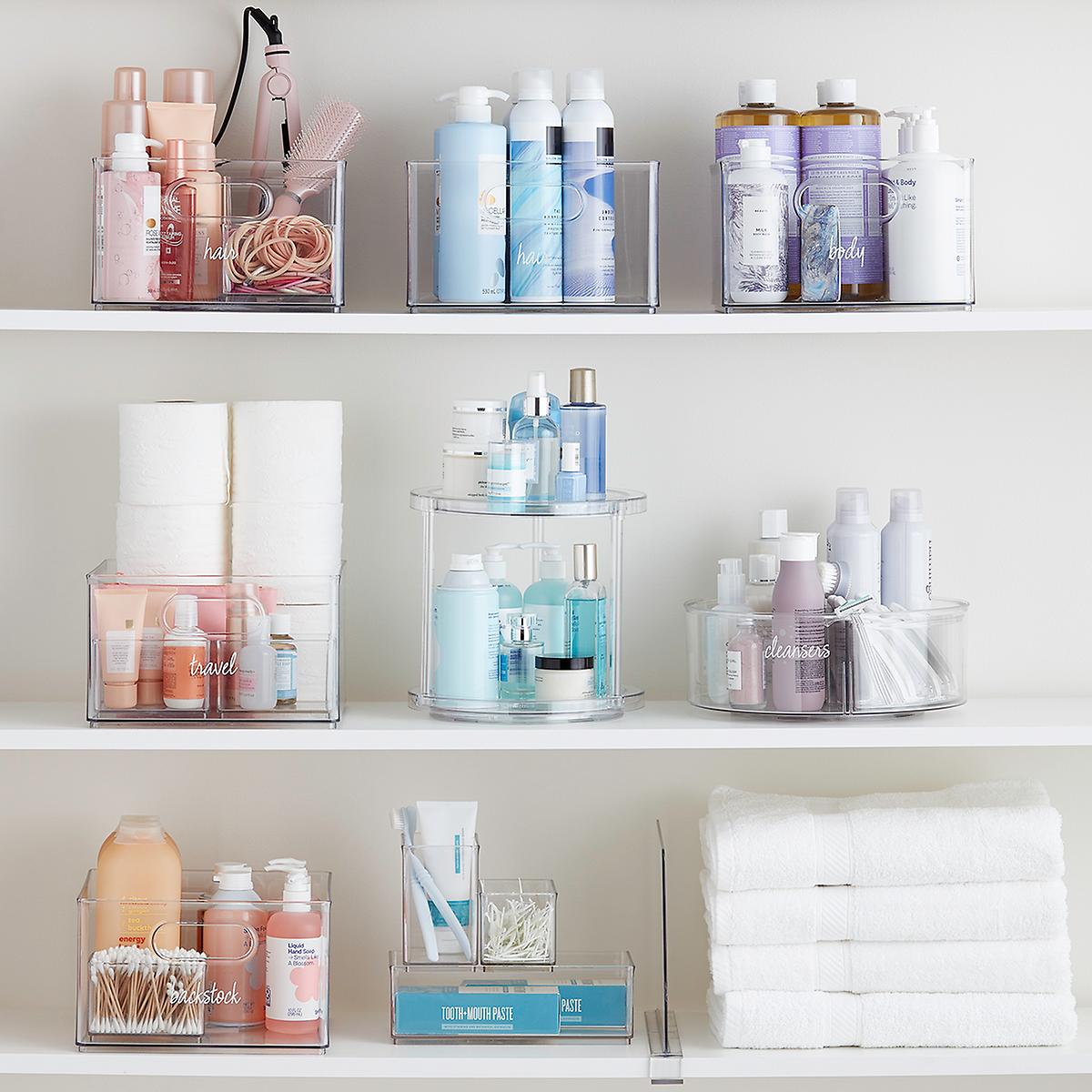 3. Separate Bathroom Storage Items
Instead of fumbling around in drawers to find your moisturizer, sort items into separate containers for more streamlined, easy-to-access bathroom storage. These storage bins are great so you can corral beauty products, cosmetics, and other bathroom essentials. These open bins are great to keep out on open shelves or your vanity countertop, so you can save drawer space for less frequently used items.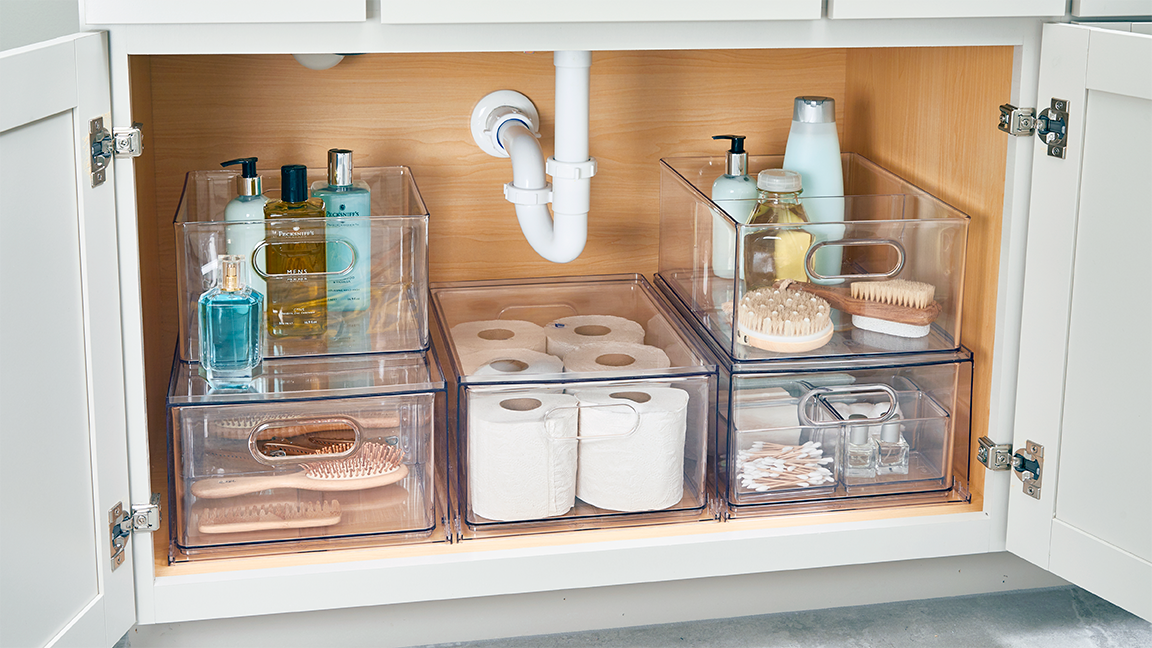 4. Designate a Cleaning Supply Cabinet
Take advantage of roomy under-sink cabinets to keep bathroom cleaning supplies at the ready. Add a tiered organizer to make use of vertical space and a bucket or caddy so you can easily grab all the supplies you need at once. A paper towel holder and trash bag dispenser are also handy to store in a bathroom cabinet.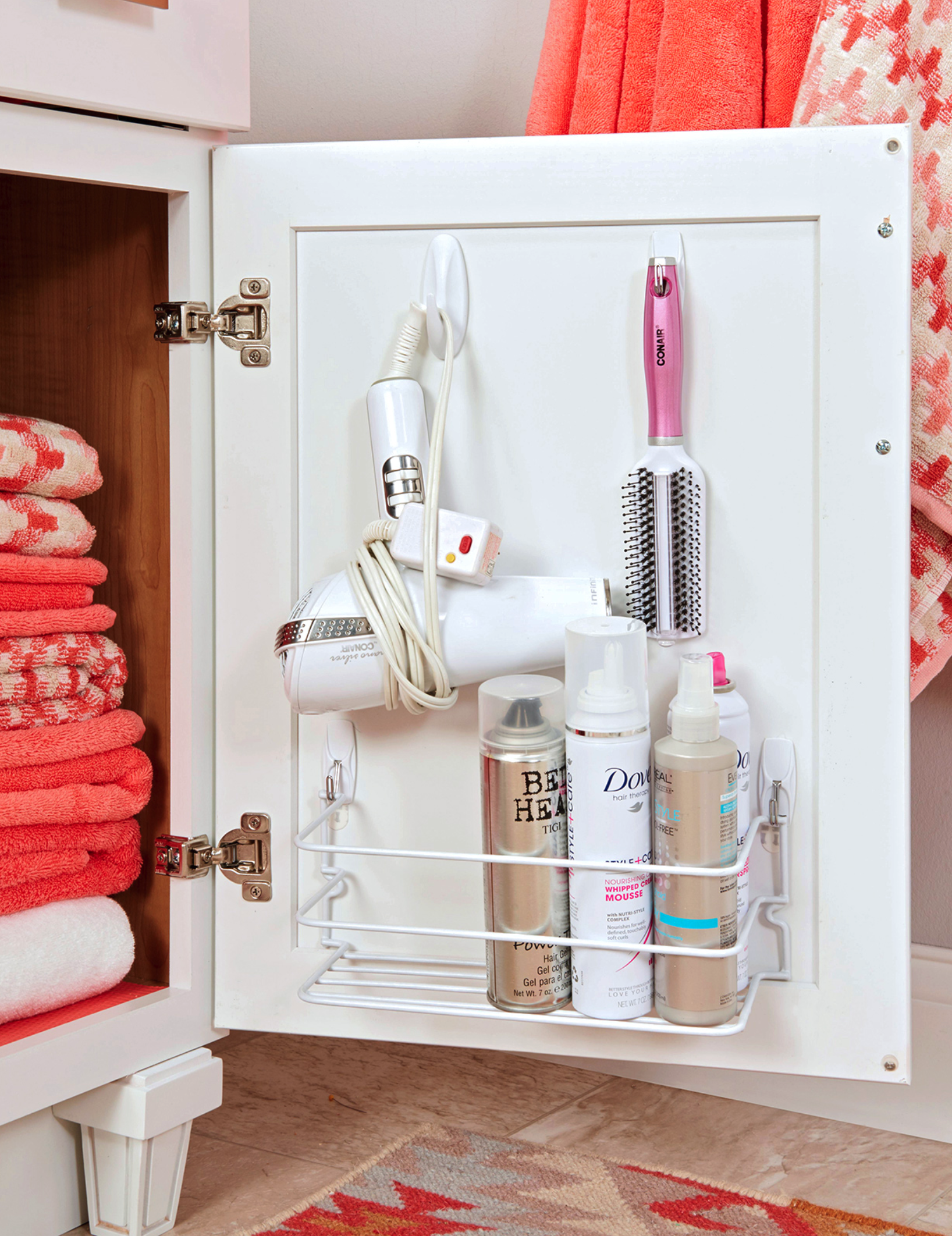 5. Use Adhesive Hooks for Tools
Make use of behind-the-door space inside vanity cabinets. Attach adhesive hooks inside the door to keep hair tools, such as your hairdryer and brushes, organized and out of the way. Mount a wire rack below to store hair products in a convenient spot.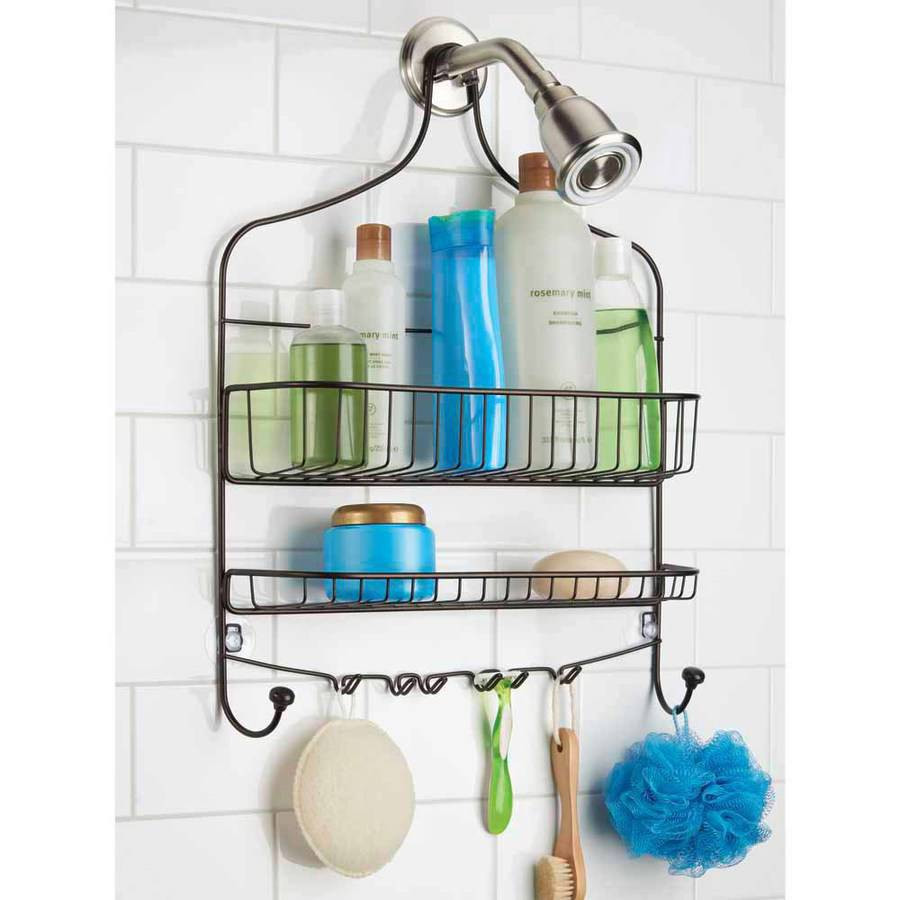 6. Hang an Organizer in the Bathroom
Hanging organizers can corral your shampoo and conditioner in the shower, but they also work well in the main bathroom area. Choose a wire shower organizer that combines multiple storage options, such as a basket or shelf with a horizontal rack, so you can use it to dry towels and store toiletry products. Hang it from a hook or peg in an easy-to-reach spot.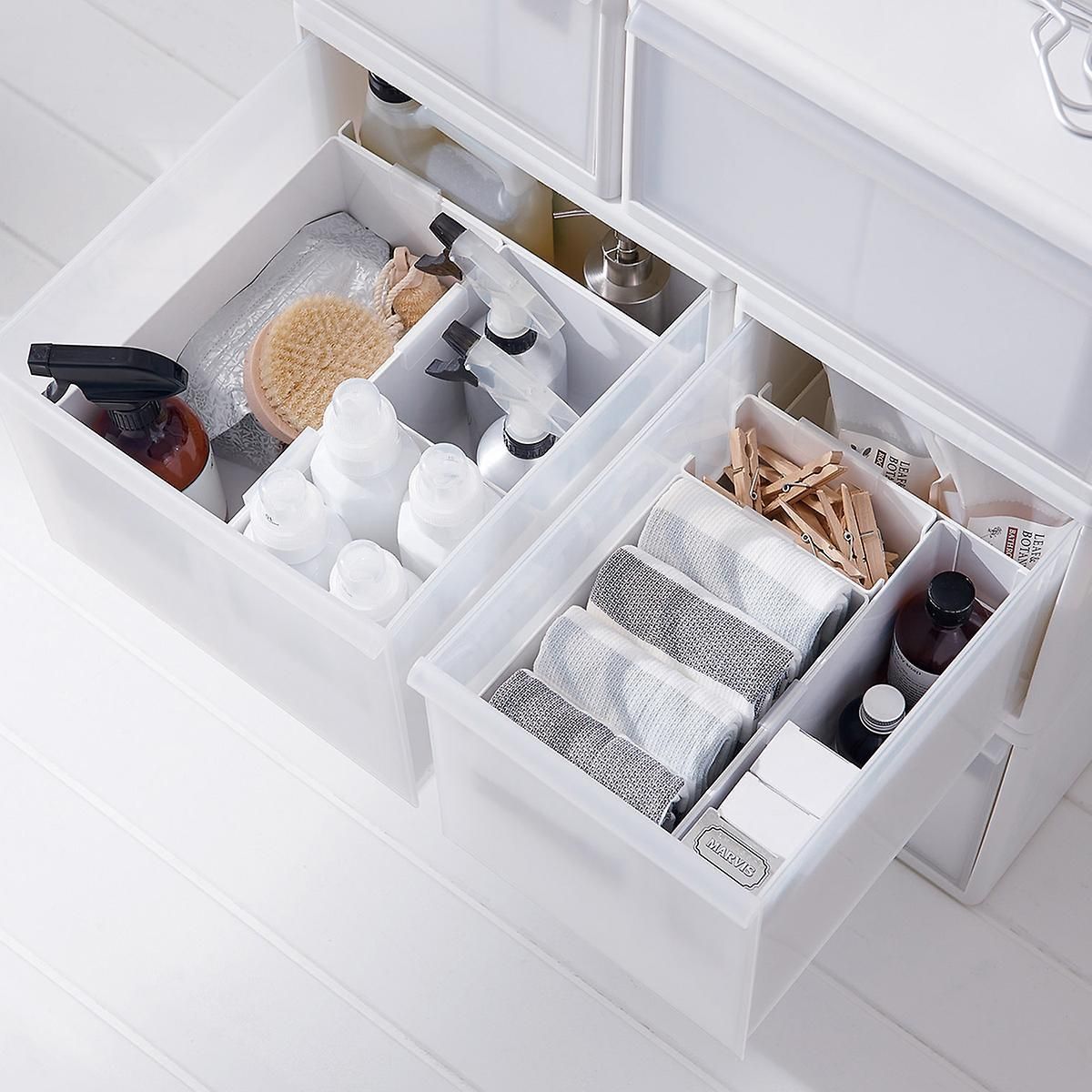 7. Find Unusual Storage Spaces
Take advantage of every storage opportunity, including unusual spots like the awkward under-sink area, adding small storage bins to make the most of vanity storage space. The clever drawer conveniently holds extra paper products and soaps near the sink area.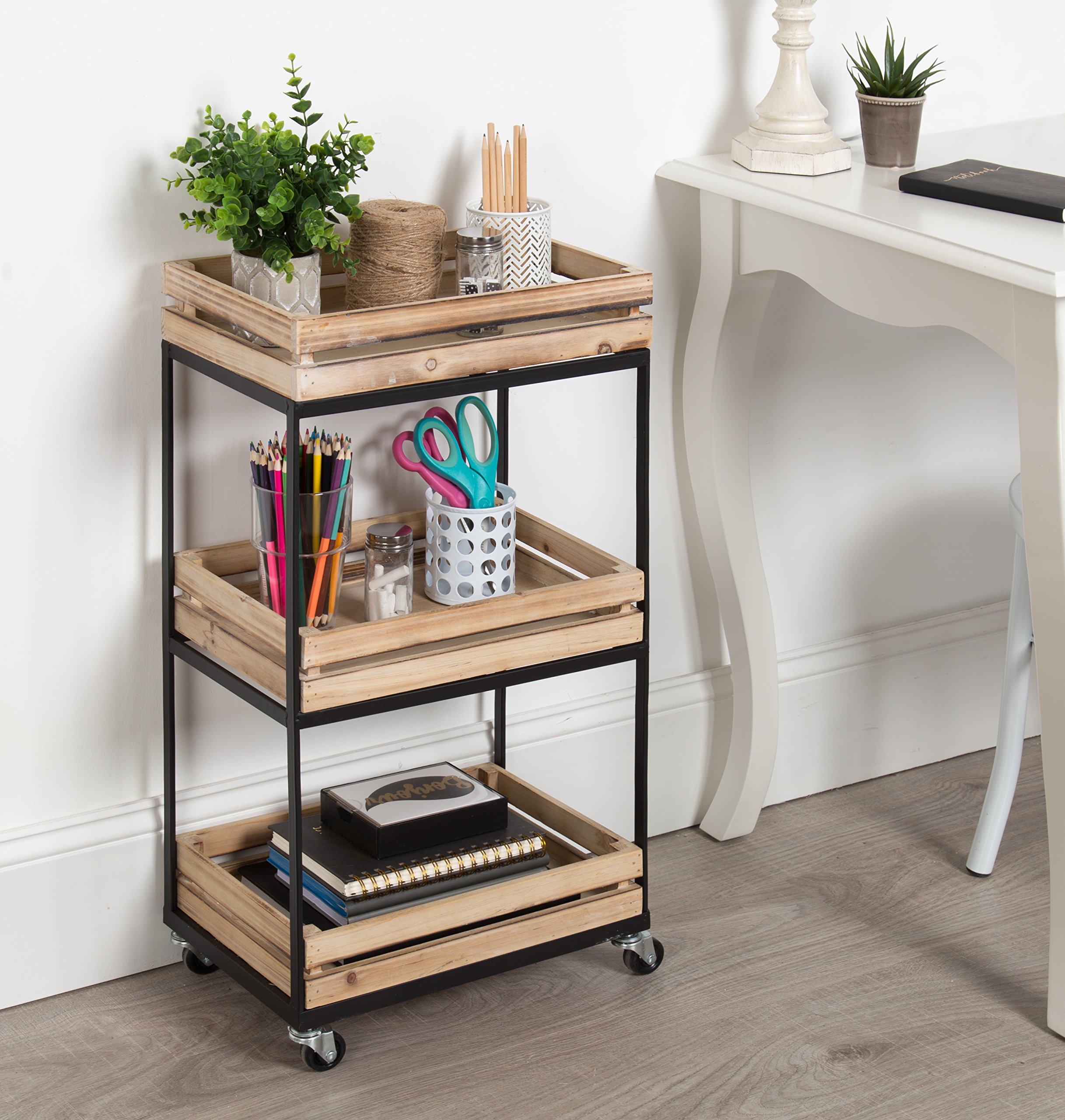 8. Store Bathroom Essentials on a Cart
Repurpose a bar cart into a roll-away bathroom storage cart. Replace shakers and glasses with towels and lotions, or create an on-the-go hair-styling or manicure station. When you need extra space, just roll the unit into a closet until you need it again.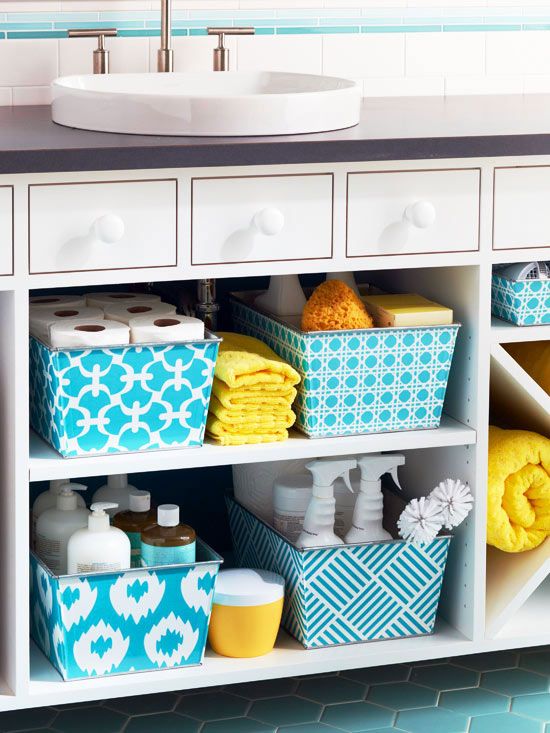 9. Add Cleaning Product Storage
Repurpose a wall-mounted file folder or magazine rack as small bathroom storage for cleaning products. Hang it on the side of a vanity or the inside of a closet door to keep cleaners, sponges, and other tools at an arm's reach. Label each file with its contents to boost organization.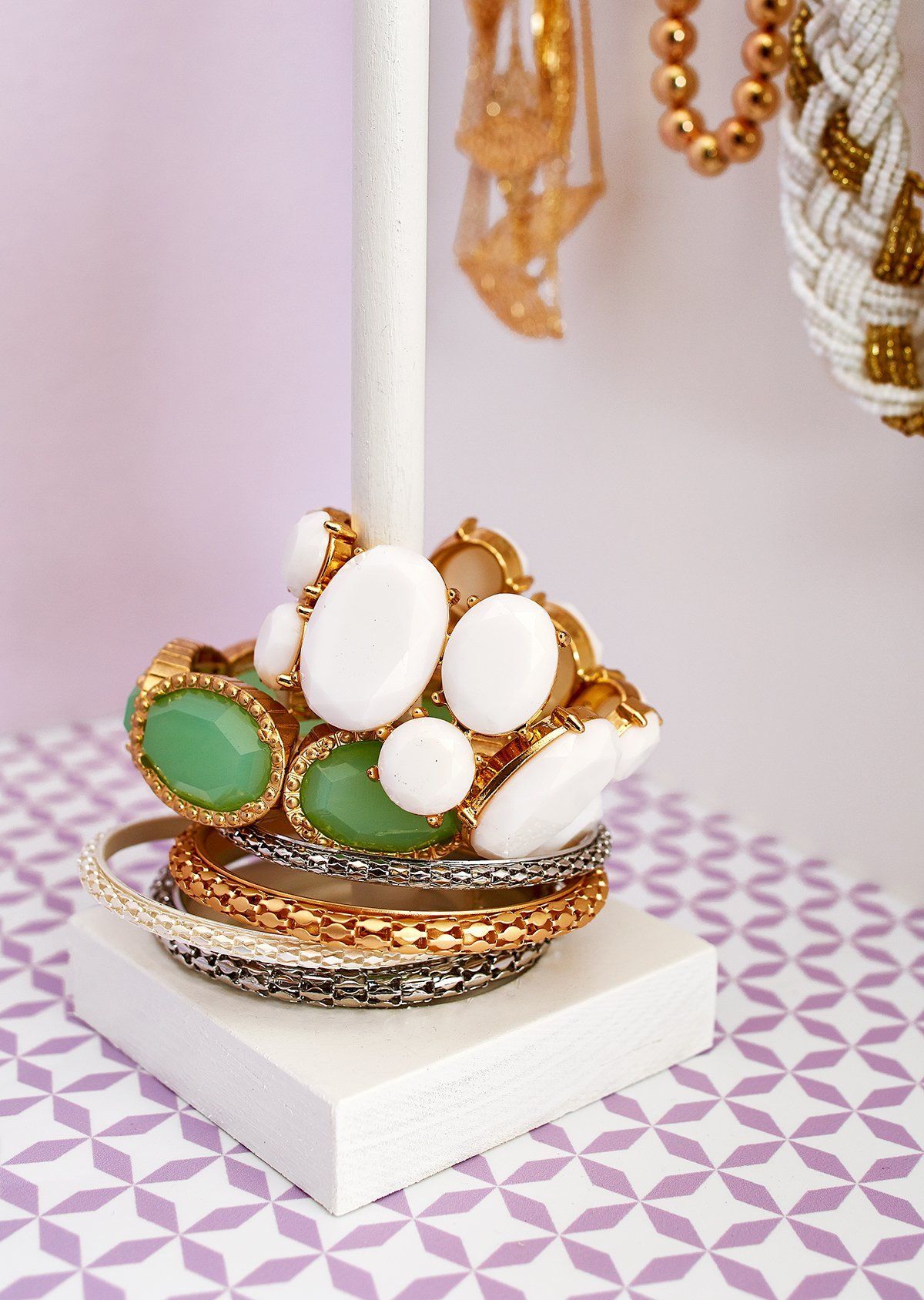 10. Utilize Kitchen Items
Vertical storage is the best way to maximize counter space, so stack up your bracelets on a paper towel holder for a pretty display that doubles as decor. This would also work well for keeping hair ties in one place. If the item is reading too kitchen-oriented, paint it to suit your style.
The bathroom is one of the smallest rooms in a home, yet it often holds more little bottles and trinkets than any other room. From these helpful storage tips, what are some other storage space saving ideas do you have that are helpful? Let us know in the comments below!
BE THE MASTER OF STORAGE SPACE WITH THESE