When considering manufactured homes and finding the perfect floor plan for you and your family, a critical decision is the type of walls used in your new home. Here at Titan we offer two different wall types - VOG and Full Tape-and-Texture. To help you understand the difference, we are going to break down both options.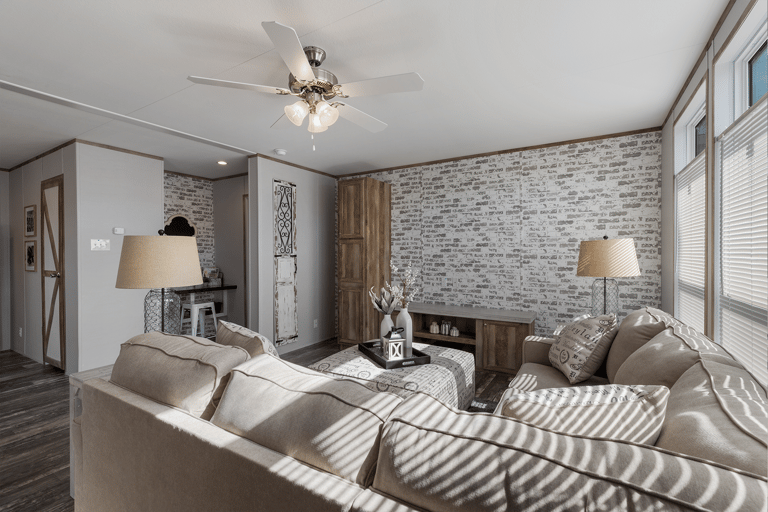 The most common type of wall used for a manufactured home is called Vinyl-Over-Gypsum or VOG for short. VOG is drywall that is coated in vinyl wrap. This is different way of treating drywall as compared it being taped, floated, textured & painted. These vinyl-wrapped drywall panels are not seamless, but they do have a matching vinyl covered batten strip that covers the seam line.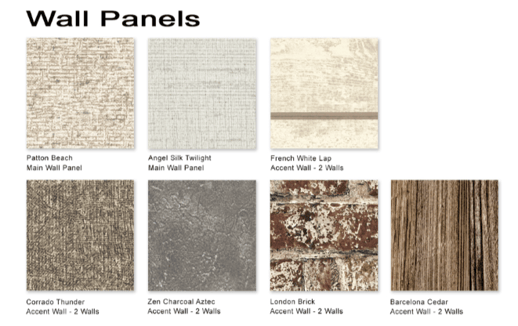 VOG is commonly associated with mobile homes, as our homes and styles change so do our choices of wall patterns and colors. Depending on the home you select, the walls can be 3/8" or ½" thick. Each factory has a variety of vinyl colors and design options to choose from. Room walls and accent walls are available with the look of shiplap, wood, red brick, and white-wash brick among other options. A housing specialist will present to you all of the various VOG wall options when you begin to design your new home.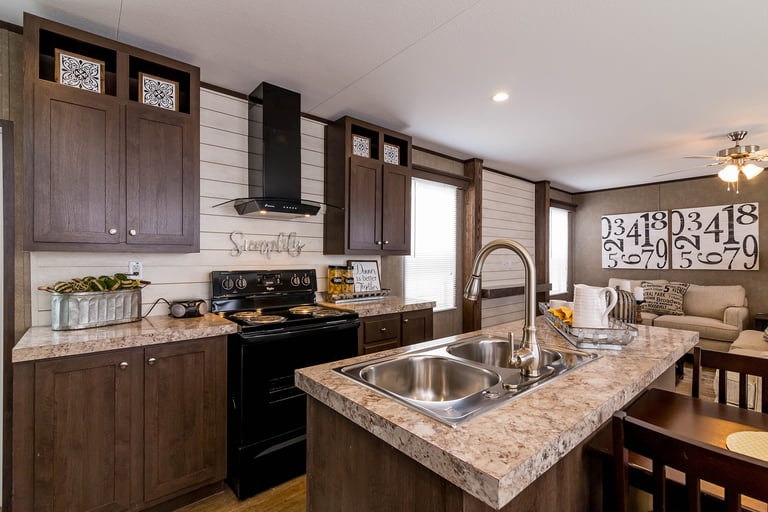 When choosing a VOG wall there are some great benefits that come with it. For example, it's a cost-effective way to build a home; meaning that the overall cost will be low. Not only are these walls affordable but they are durable and easy to maintain and clean. Unlike a tape-and-textured wall you can easily wipe down any stains or spills and not have to worry about paint coming off or discoloring. This allows for the walls to stay looking new for a long period of time. You can find VOG wall floor plans in our New Moon & Select series.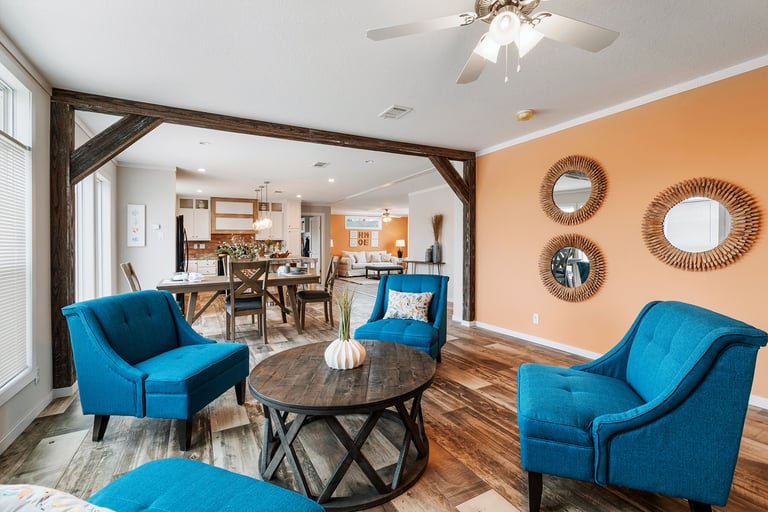 Another option that you can choose for your walls is to have them tape-and-textured, which is a seamless textured drywall that is easily painted. If a homeowner is wanting something different, tape-and-textured walls may be your better option. They are common in site-built homes, but they are now being used in manufactured homes to give a more residential and modern look. A common misconception is that this look is strictly seen in modular homes, however tape and textured walls are available across all manufactured homes.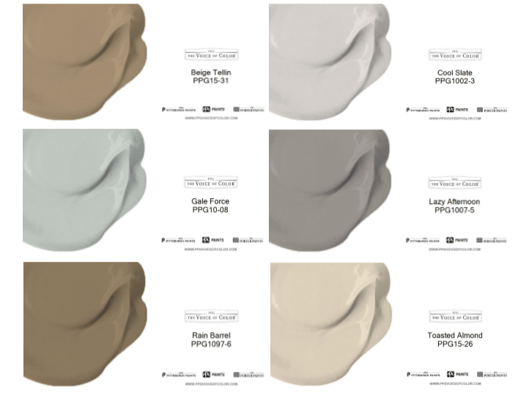 By choosing to have this type of wall in the home the overall cost may be impacted because of the amount of work and materials that go into building this look. It might sound simple but, in reality, the process is more labor intensive. Tape and texture walls start by installing raw drywall, having the seams filled with drywall mud, covered in tape, sanded, mudded again, sanded again, then the whole area is sprayed in texture and finally painted. If tape & textured walls interest you most, there are floor plan options that offer full tape and texture throughout as a standard feature. You can see more tape and texture models in our Titan Extreme series.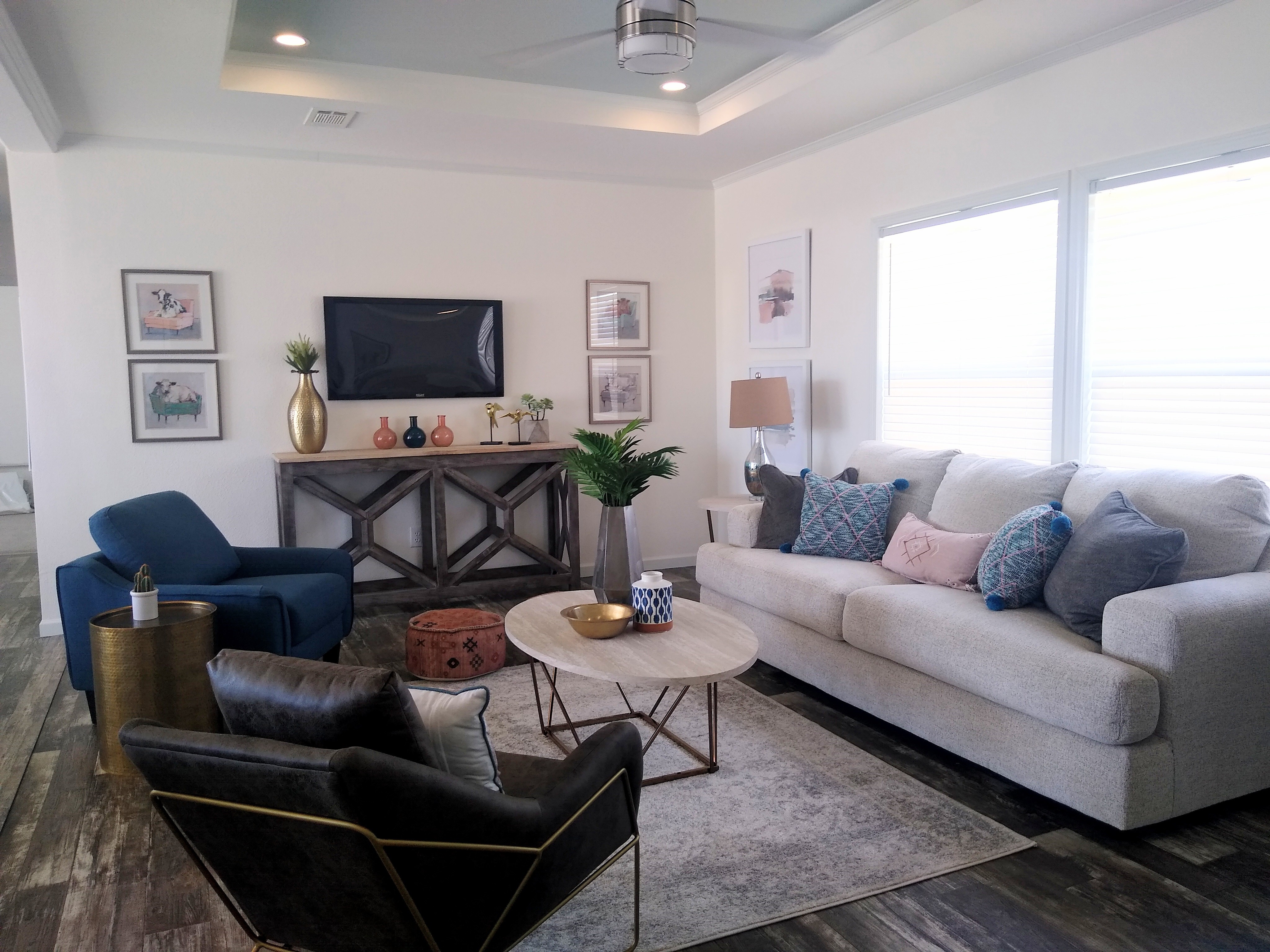 If you are one of the many that has a hard time deciding what fits you best, there are also various ways you can include them both in your home. There are options and floor plans available that provide a combination of tape & textured walls in the main living and dining areas of the home and VOG in the smaller rooms and bathrooms. There also upgrades and options available in all of our manufactured homes that may allow for further customization.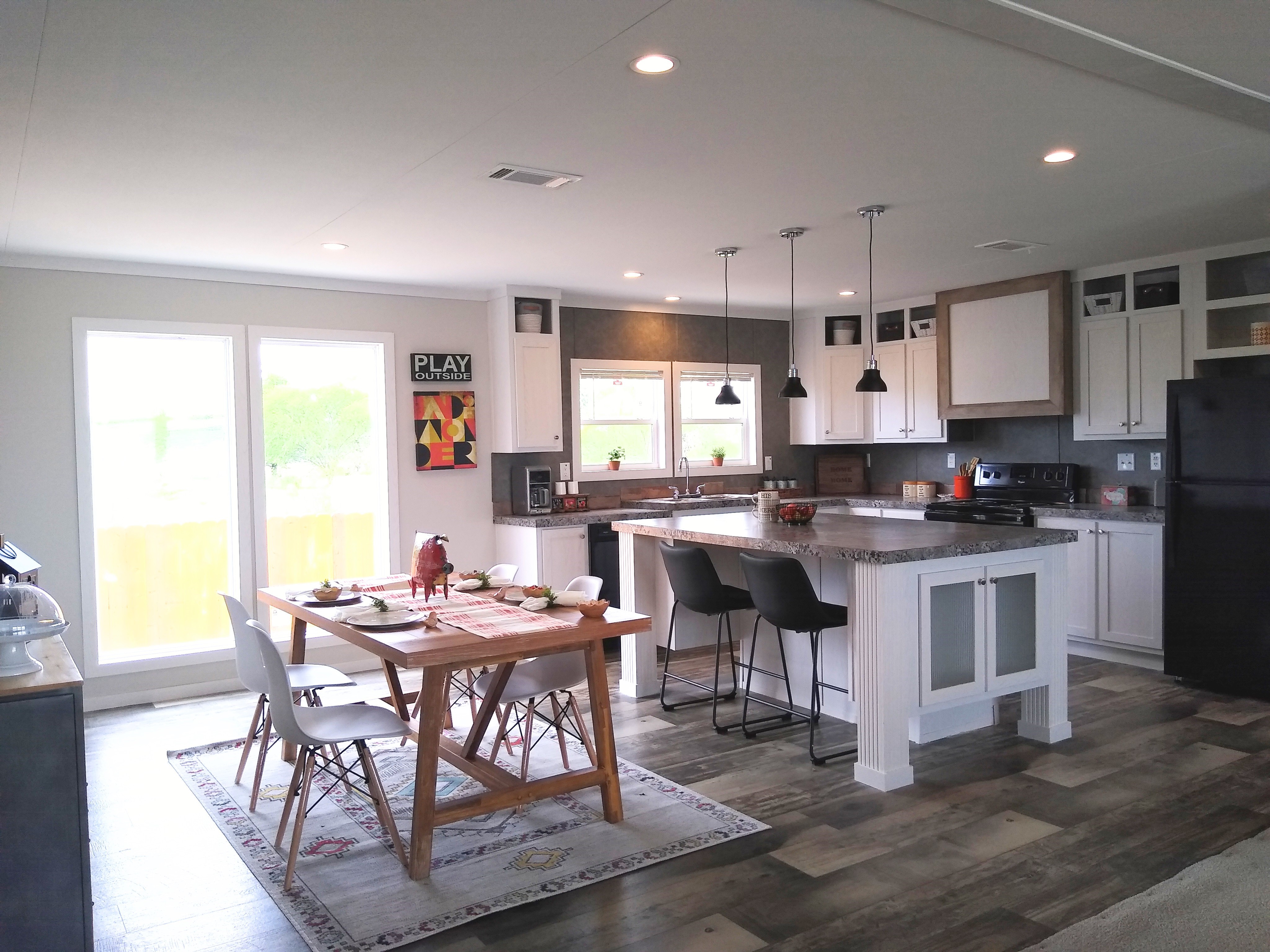 With a variety of available floor plans and a wide selection of options and upgrades, a housing specialist can work with your preferences to find the perfect model to fit your design preferences, your needs, and your budget. Meet with a professional housing specialist at any one of our design centers to see all the customization options and upgrades available in our models and design your dream home today!
Ever wondered what type of flooring is offered in your manufactured home?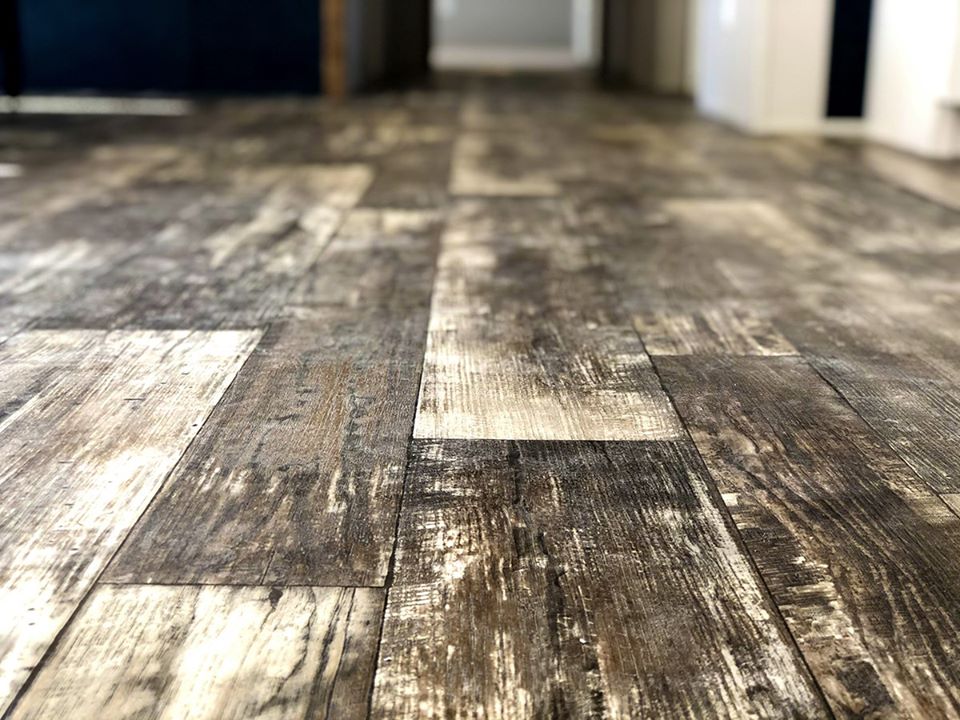 We have the answer for you. Read more about the Different Vinyl Flooring Options that are offered in our manufactured homes.