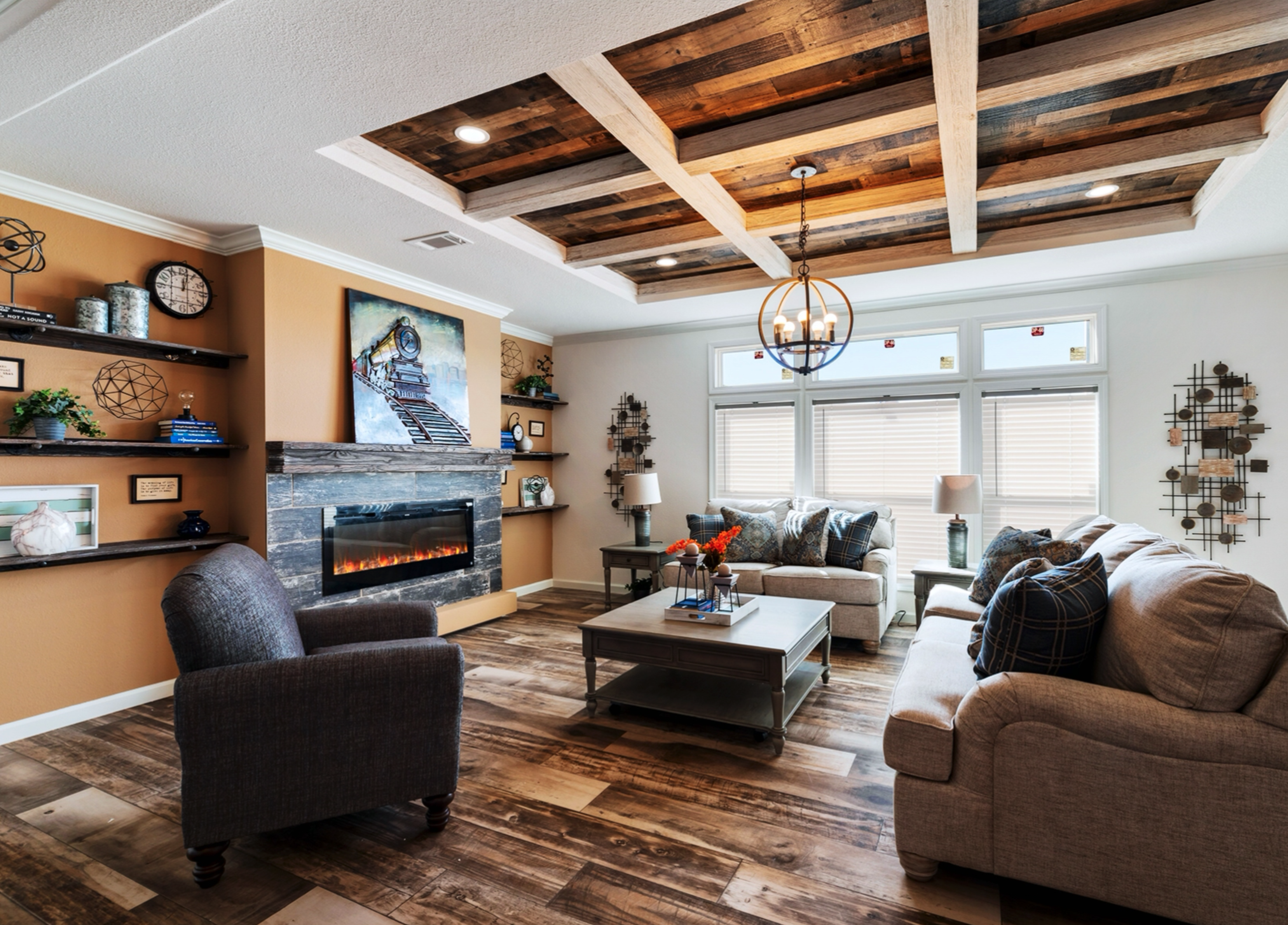 A home with everything but the chickens – From the gorgeous ceiling beams to the open floor plan, the Yosemite Home is the ultimate farmhouse dream.
There have been several home trends throughout the years and this classic farmhouse theme has always held true. Let's peek into the amazing highlights of this lovely 4 bedroom, 2 bath, 2,142 sq. ft. home and see what it has to offer. The Yosemite House will be at the top of your wish list.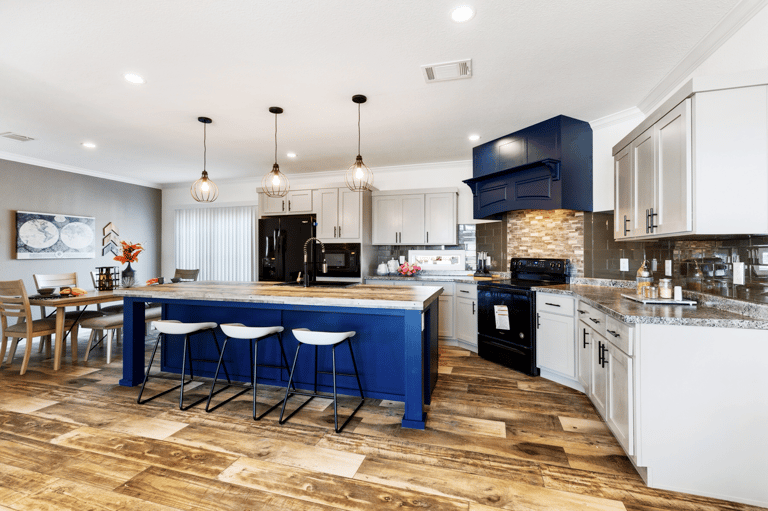 Space to Run - Open Floor Plan
The natural design throughout this home is clean and cozy while still incorporating the dark rustic features for a farmhouse style. The layout of this home goes much further than just style. Because the kitchen flows seamlessly into the living room, there is an abundance of space for guests. There are also plenty of styles and options to choose from to personalize this home, like additional features and colors that will make it your own.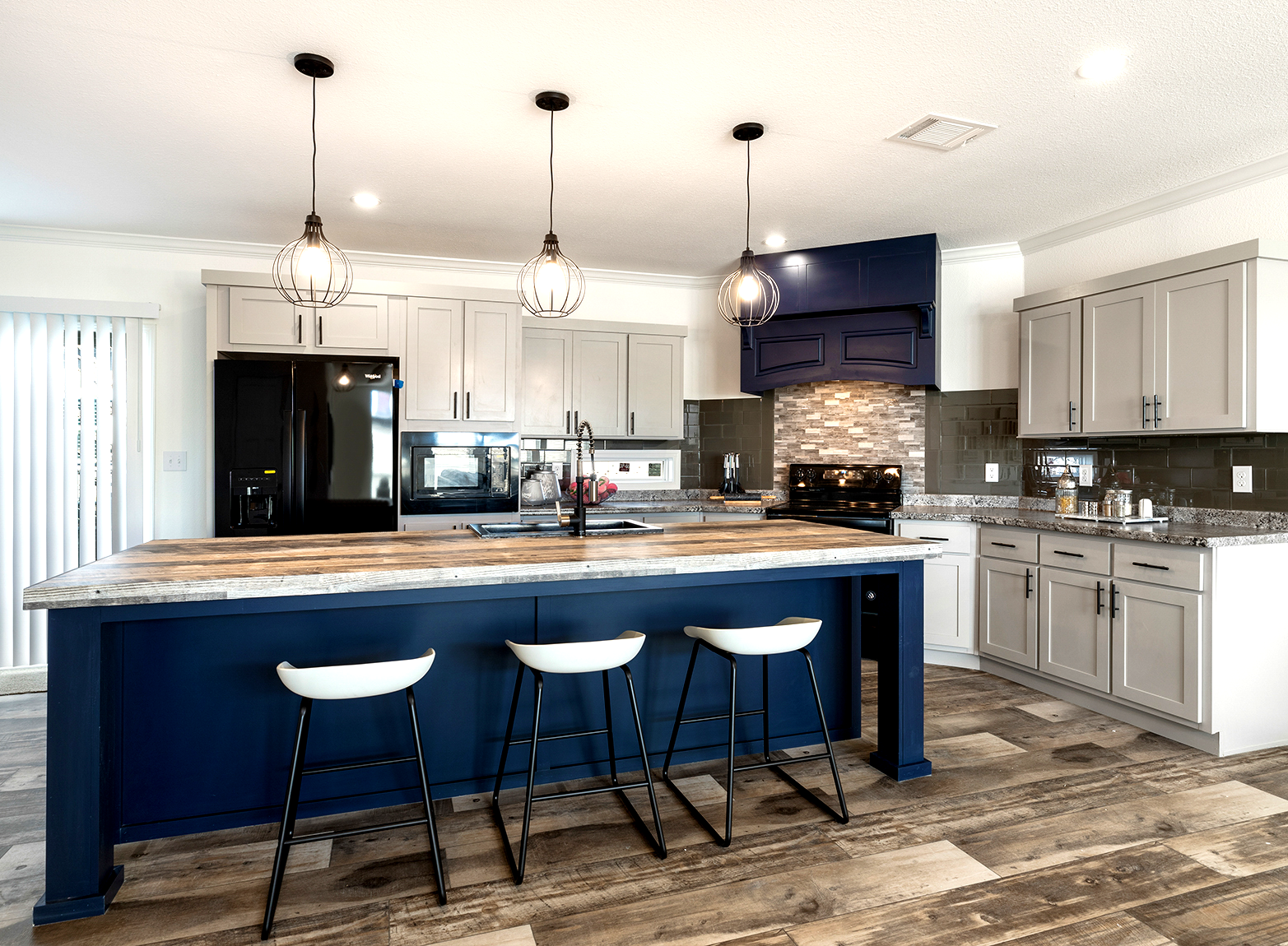 The Farm Meets Modern - Kitchen Features
In the kitchen, you'll find a large kitchen island with a stunning farmhouse sink. This feature allows for plenty of counter space for meal prepping and serving space. Have you seen the backsplash? This backsplash is gorgeous.
Some of the most appealing characteristics of the farmhouse style is the welcoming and comforting factor that goes along with it. Get ready cause you'll be cooking up legendary family dinners.
Take your Coat off and Stay Awhile – Living Room
In the living room, you will find a cozy and modern open area perfect for family night. This room features a stunning barn wood tray ceiling with cross hatch beams. Electric rock fireplace that can double as a television mount or simply a place to display your favorite décor. Modern recessed lighting that illuminates this room while highlighting the natural wooden accents that give this area a homey feel.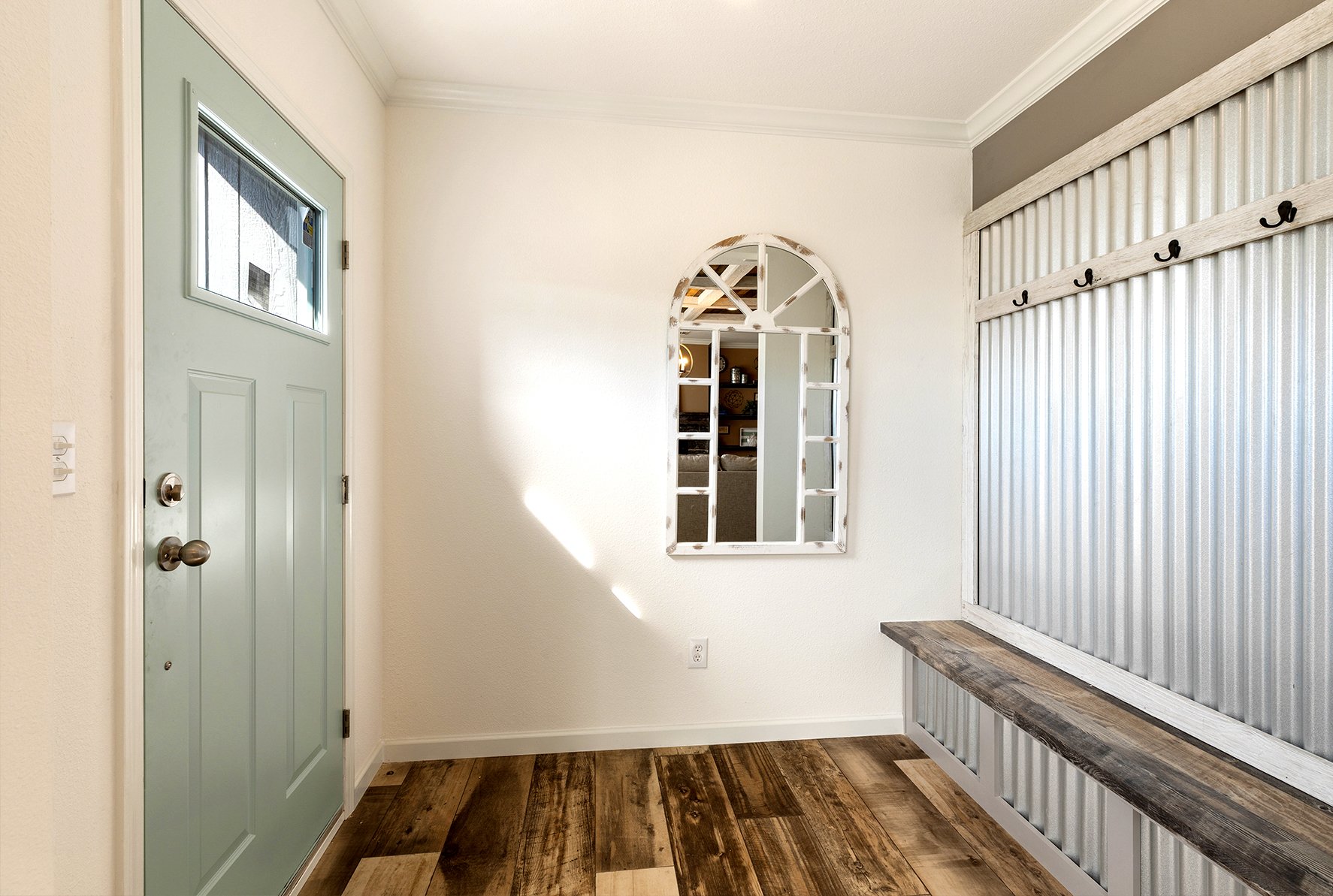 Right off the living room is a foyer with a built-in coat rack made of the natural rustic wood that has been featured in other areas of the home. This coat rack accented on the wall can also double as a smaller mudroom for dropping coats and backpacks after a long day!
Kick off Your Boots - Master Bath Suite
Through large, rustic barn doors is the luxurious master bathroom. The master bathroom serves as the perfect retreat after any hectic day. Complete with a double vanity and dark wooden barn doors allow access to the large walk-in closet, this room goes perfectly with the farmhouse theme of your home.
One of the most luxurious features in the master bathroom is the walk-in rainforest shower. With tile throughout and a glass separator, this shower will become a part of your nightly routine to unwind after a long day.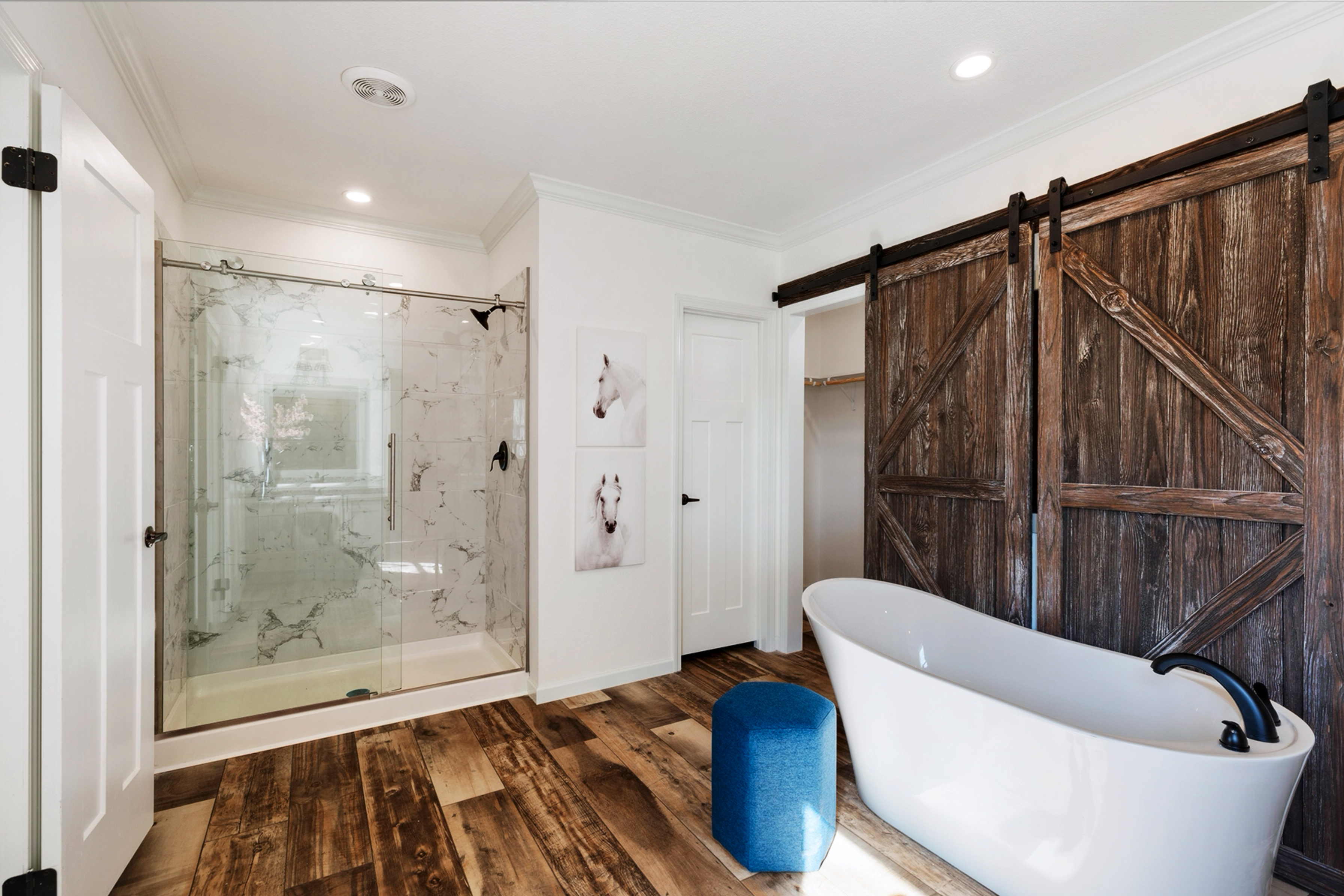 Titan custom homes built have stunning, trendy styles that allow for plenty of options when choosing the home of your dreams. All the farmhouse features in this home have been carefully selected to ensure you're getting the styles you want, while still fitting in your budget.
If you have been dreaming of owning a spacious yet charming farmhouse, take a virtual tour of the Yosemite on YouTube or visit a Titan home center in your area to see the pricing and availability near you!
Are you ready to find your dream home?