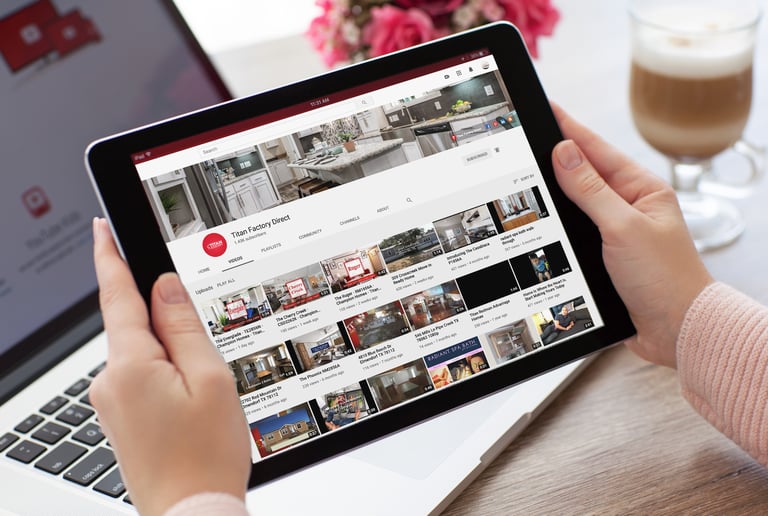 Is Youtube your go-to place for all your DIY how-to projects? What about staying in the know on your favorite bands and playlist? Oh! How about building your wishlist for your home buying goals?
If you're familiar with our homes and who Titan is, but have a few questions or would simply like to view the homes from the comfort of your couch. YOU NEED TO SUBSCRIBE to our Youtube page and get all the latest updates on our homes, our most up to date home decor ideas or simply take a virtual walk-through of every single home we have to offer.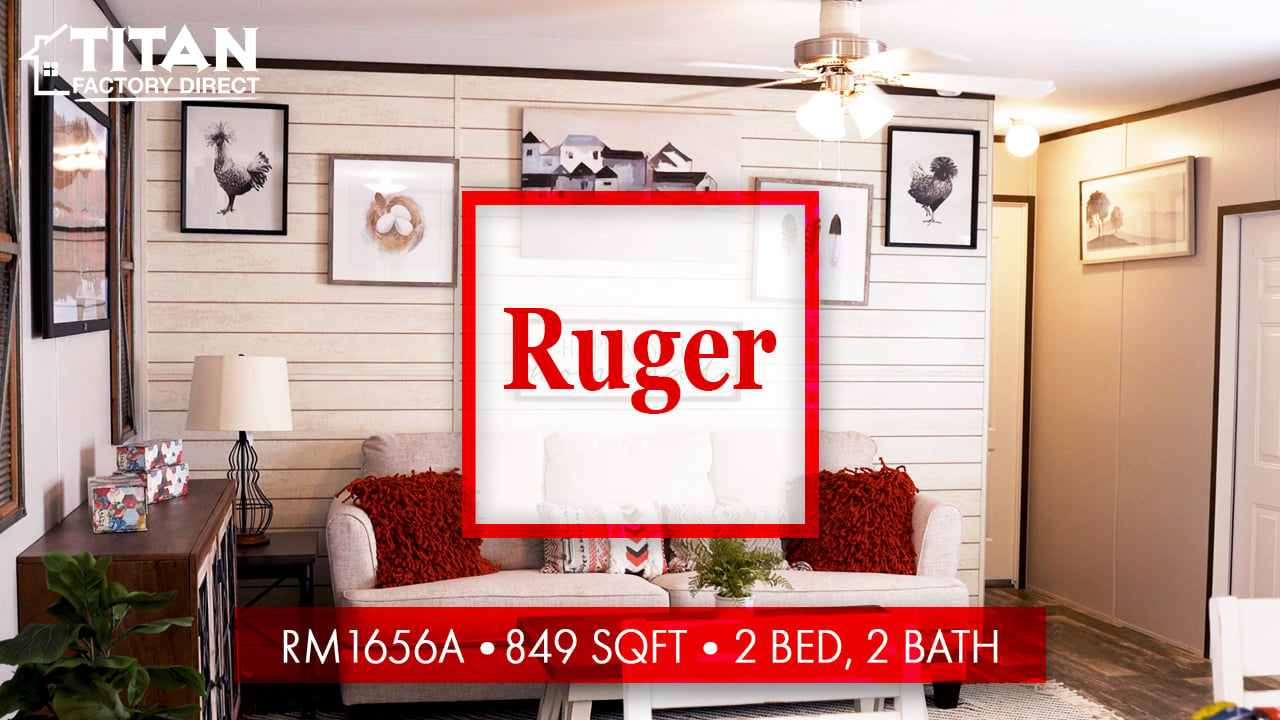 In the market for a single-wide manufactured home? We have a huge selection of single wide mobile homes to choose from with upgrades from wooden ceiling beams, tape & texture walls, to huge mudroom/laundry rooms.
Here, check out The Ruger RM1656A - This home puts you in awe with features such as an open kitchen and living room, a dinning area with easy access to the living room, and split bedrooms for added privacy! With 2 bedrooms, 2 baths and designed for both function and comfort. With the amount of space you get with The Ruger, this single-wide feels much larger than it's 849 sqft footprint.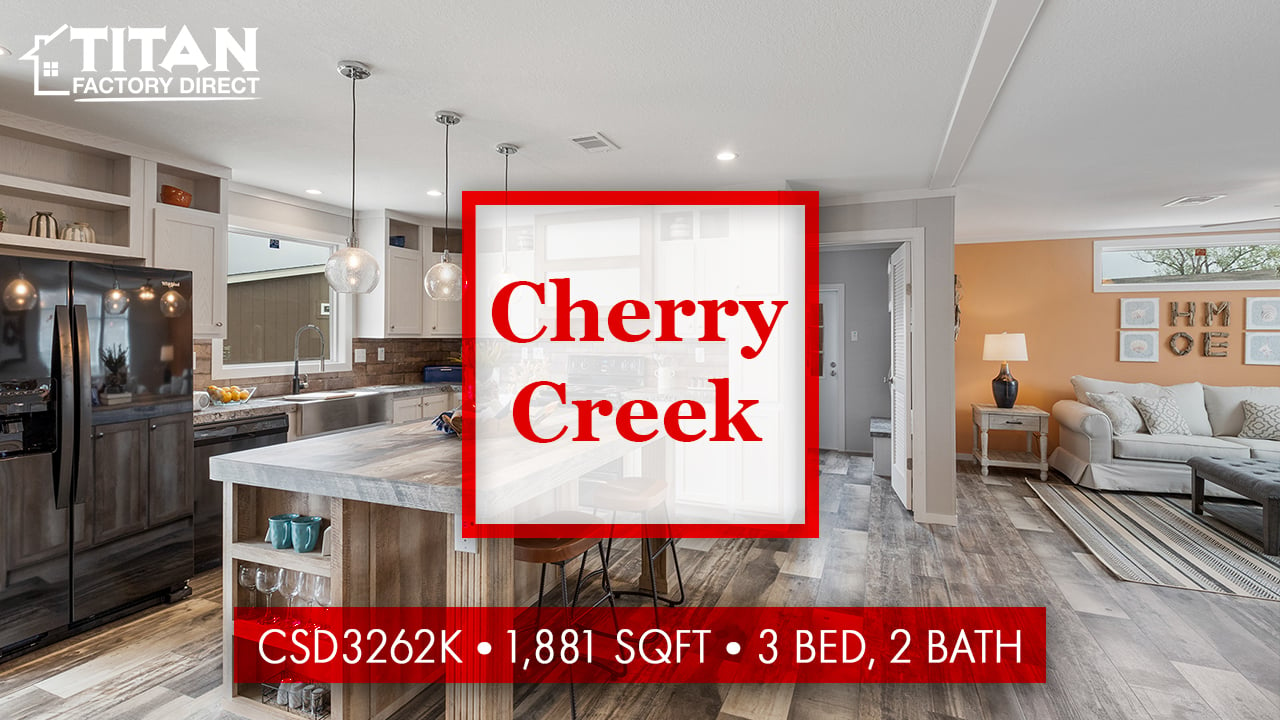 Oh! How about a doublewide mobile home? Are you looking for more space for your growing family? Or a chef-inspired kitchen with lots of cabinet and counter space, or a getaway master suite with spa-like features such as solo soaker tub and huge walk-in rainforest shower? Look no further than our amazing selection of double-wide manufactured homes we have available to view at any of our Titan design centers.
Check out The Cherry Creek CS3262K - Talk about your modern day farmhouse you will sure to love. Where to start? Well, with 3 bedrooms, 2 baths and 2 living area, you are sure to be the house everyone will be gathering to for all the family holiday events.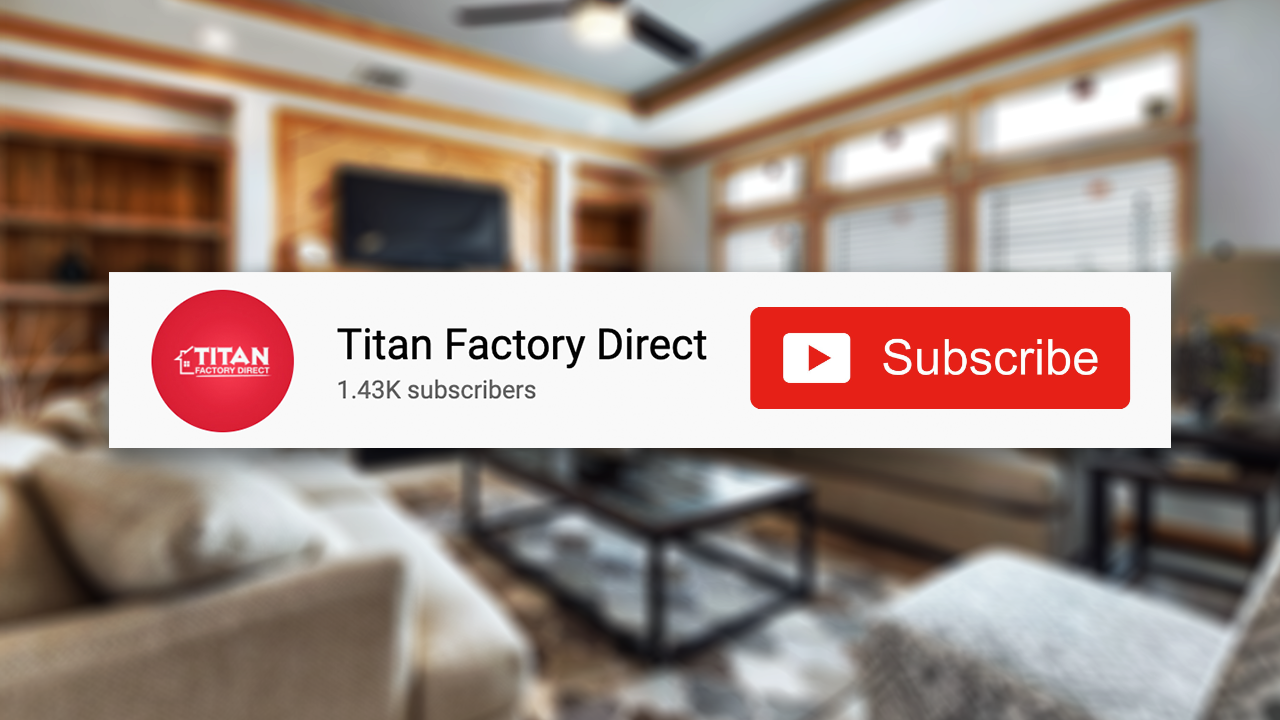 Let me go ahead and tell you "Congratulations" on your decision to stop the renting cycle and take control of your home buying freedom. If you haven't already, YOU NEED TO CHECK US OUT!
More videos to come! Make sure to SUBSCRIBE!
Interested in seeing our available inventory and what is available in your area? Click below and find out more on all our homes and get some amazing insight on what's coming up for 2021!