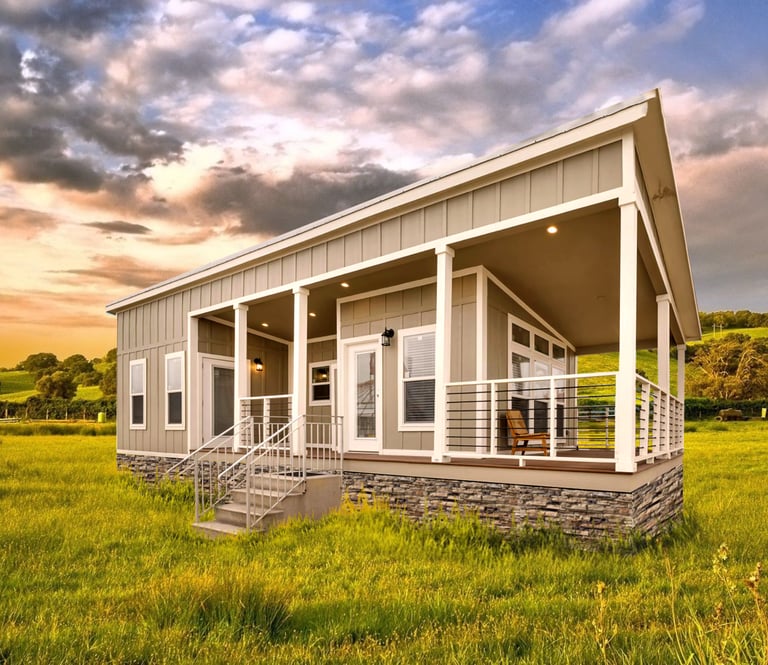 Are you interested in the tiny home living? If so, Titan Factory Direct can help you find the perfect small single-wide! Our Tiny homes are coming back, and they are a little different than before. Our new tiny homes are spacious and more unique so keep reading to find out more about these manufactured homes.
The Scottsdale is a one bedroom and one bath and 640 square feet., this tiny home has plenty of windows that bring in a vast amount of light throughout the home. The clerestory windows that are standard in all tiny homes creates an open and inviting atmosphere. This gorgeous small single-wide home includes vaulted ceilings, a unique breakfast bar and laminate flooring all throughout the home.
The Sydney is a stunning 748 square feet small single-wide with an exceptional floorplan. As you enter the small single-wide mobile home, you'll be greeted by a spacious living room with a built-in entertainment center. Connecting the living room to the master bedroom is a beautiful kitchen with enough space for a full-size fridge, a washer and dryer setup and even a built-in desk. The master bedroom has a built-in closet and access to a the wraparound porch that surrounds this manufactured home.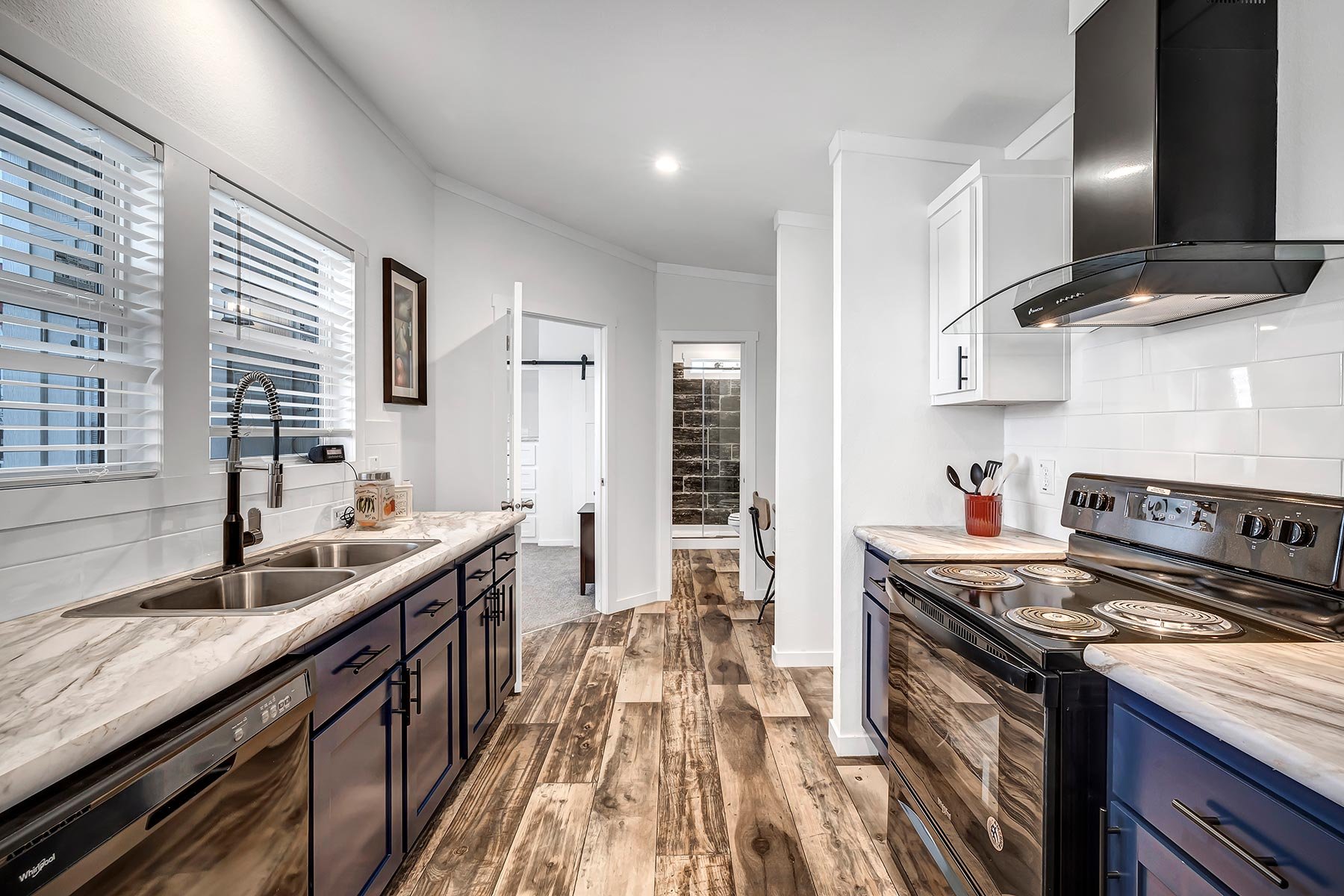 Finally, the Venice is the largest tiny home Titan has to offer. It is 816 square feet, with one bedroom one bath and a modern inspired design. Just like the Sydney this manufactured home has a wraparound porch, when you walk in you will notice that this manufactured home is fully tape and textured and has a tray ceiling in the living room. In the Venice tiny home the kitchen is spacious, it has plenty of cabinet space and includes setup for a full-size washer and dryer.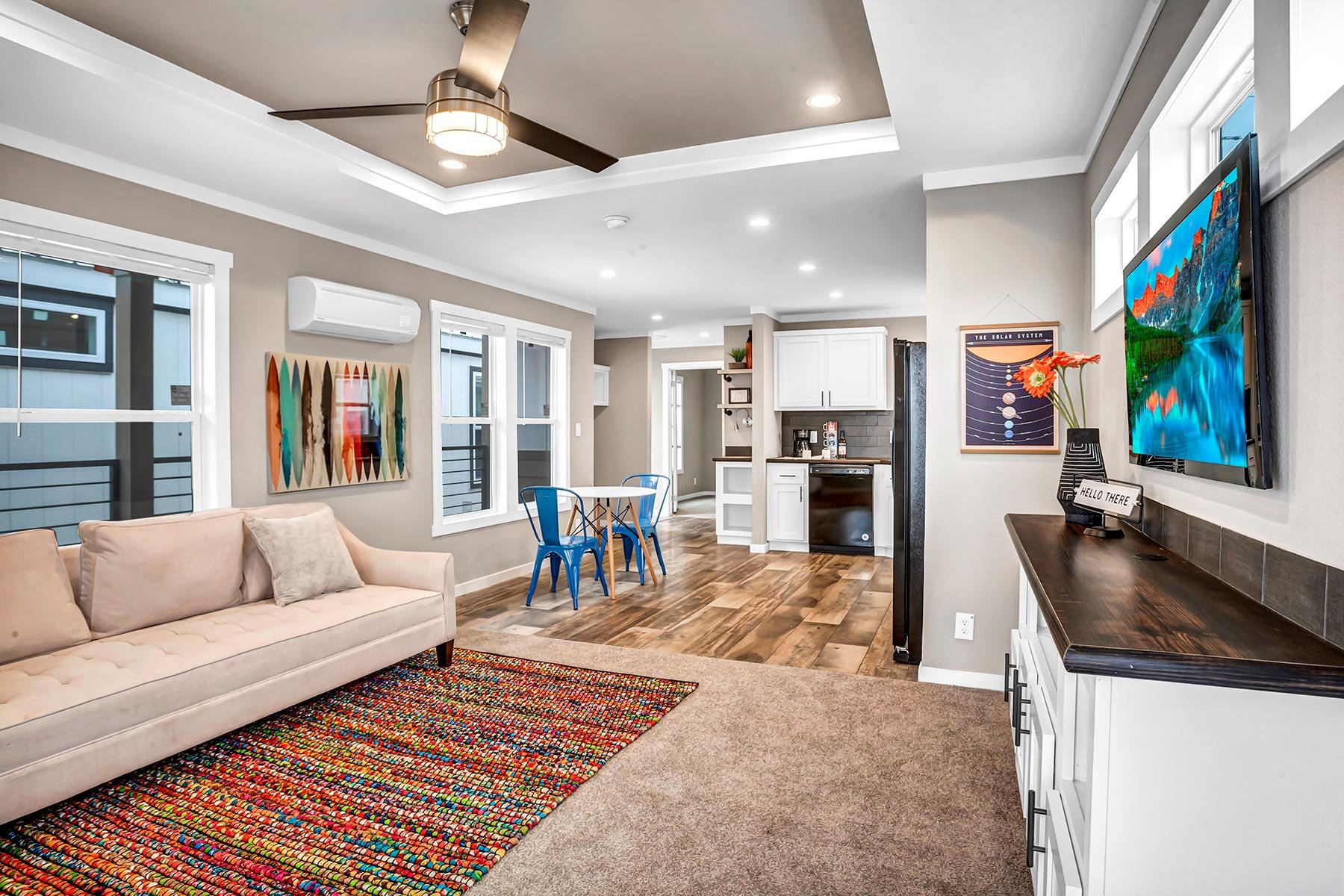 We see our customers use these tiny homes as an investment property, mother-in law suite, hunting cabin or even as a vacation home. There are plenty of benefits for living in a small single-wide. Maybe a tiny home isn't for you and that's okay! If you're interested in a full-size model, we do have a wide variety of other manufactured homes you can choose from. Contact today to set up an appointment and view our homes.