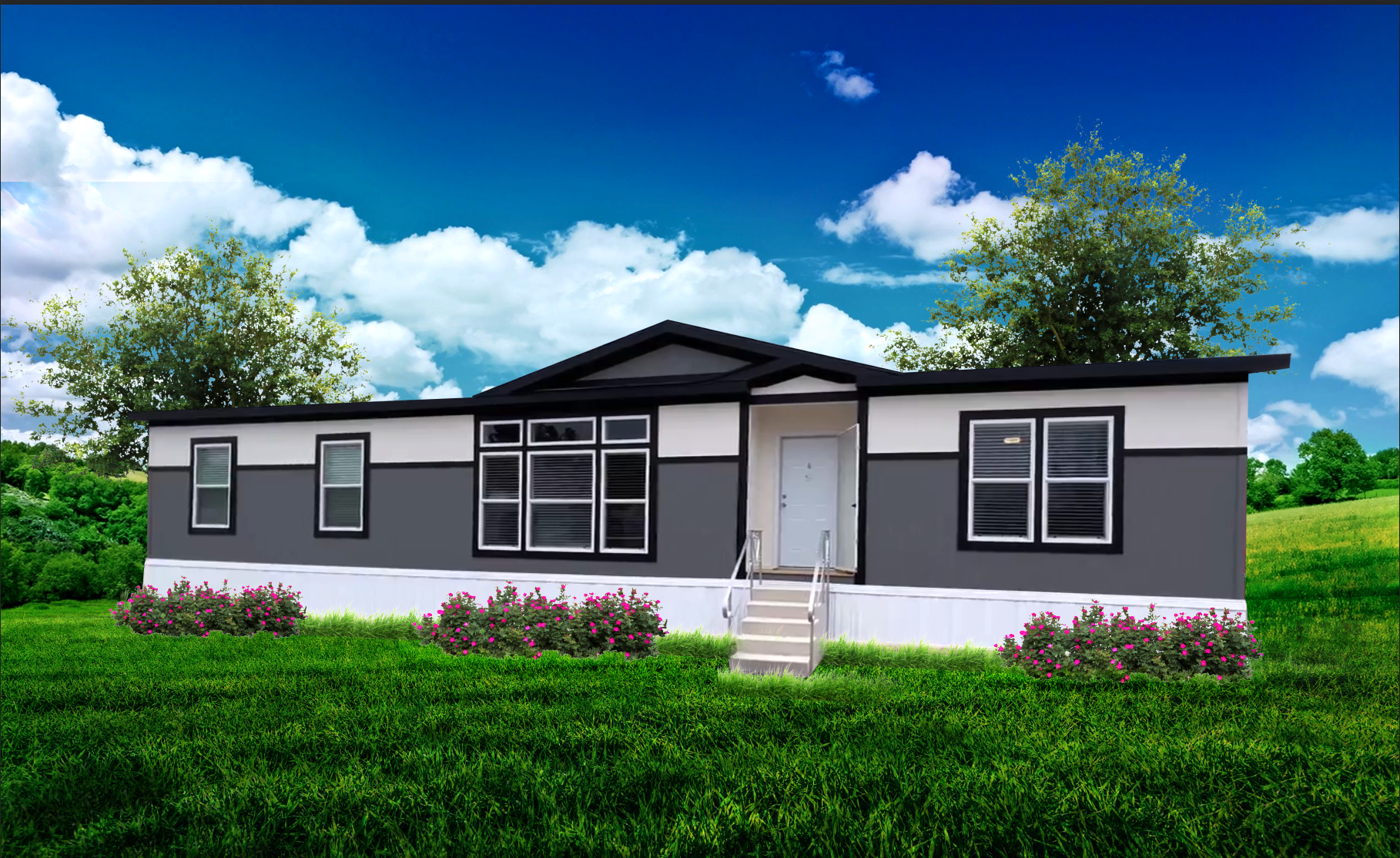 There's a new double-wide home in town and it's called the Cypress! If you're looking for new colors, new features, and all around beautiful, manufactured home then you will fall in love with this model. The Cypress is apart of our new 2022 Series, this mobile home is built with an open floorplan, a modern aesthetic and will have you feeling right at home.
The Cypress is a three bedroom, two bathroom, and 1,820 square feet double-wide home. As you walk in you will be blown away by the industrial side railing that leads into the spacious living room lit by three expansive windows. In this double-wide home, the living room has a tray ceiling, unique accent wall, and crown molding throughout the manufactured home.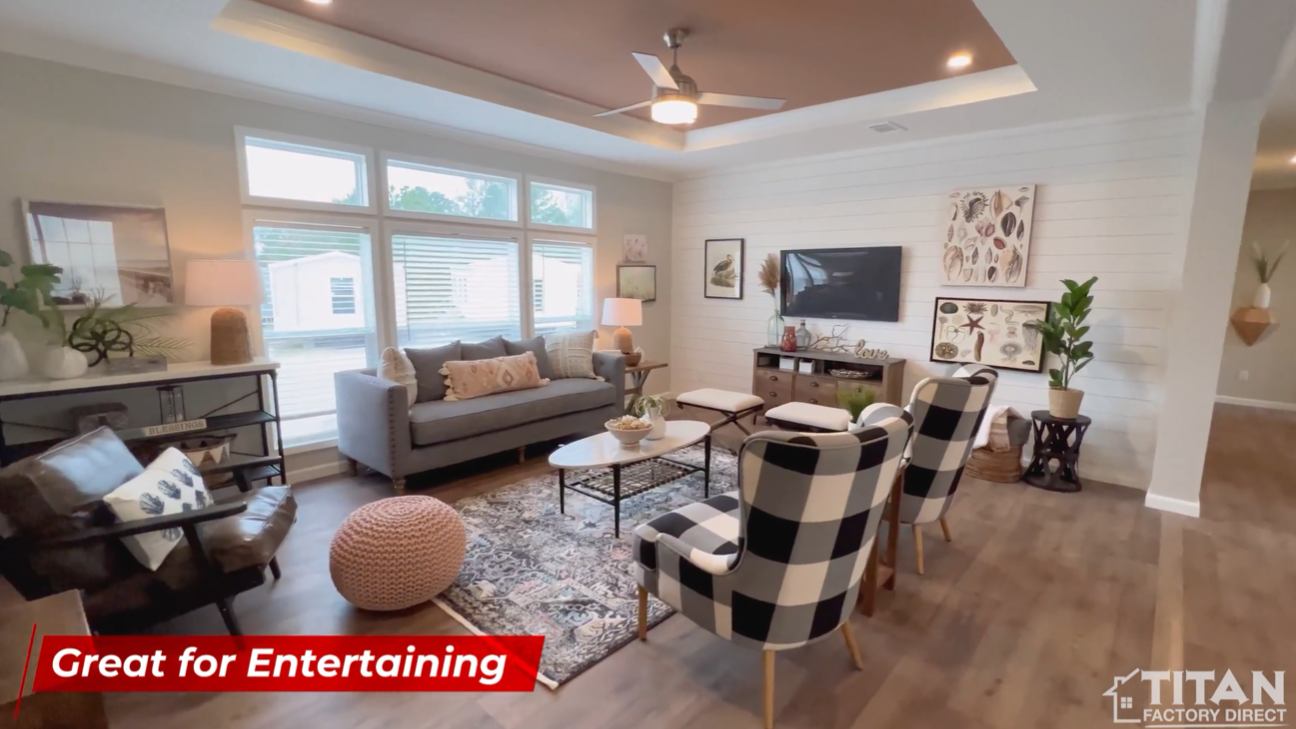 The kitchen and dining area in the manufactured home feature our new color option, Tattered Teddy, and one of our new countertop options called Calacatta Lincoln. With the option for stainless-steel appliances, your new manufactured home will look sleek and modern. There is plenty of cabinetry to help with storage. The dining area also has a sliding glass door that helps bring in an abundance of light into this mobile home.
As you move to the master bedroom, you'll notice that this mobile home not only has an open concept but also a split floorplan. The master is on one side of the home and the two bedrooms on the other side. This room is homey with its accent wall, warm tones, and spacious bathroom. This mobile home's master bathroom has a unique walk-in shower, open linen closet, and a huge walk-in closet! The utility room in this double-wide home is perfect for a full-size washer and dryer, a folding area, and an optional farm-style sink.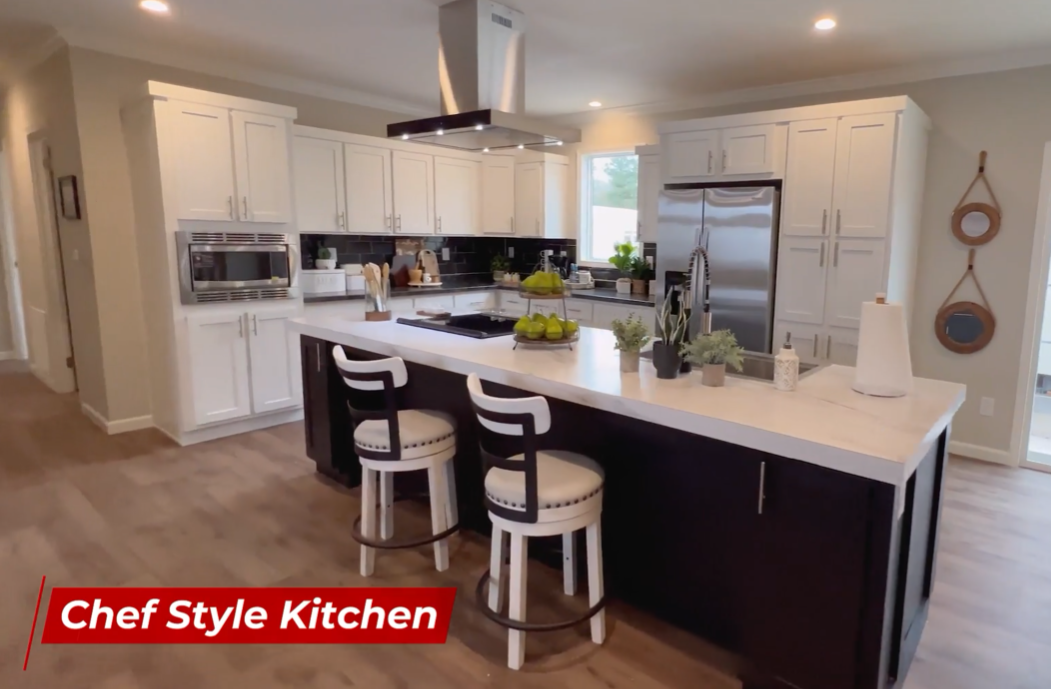 Here at Titan Factory Direct, there are so many double-wide homes to choose from, but the Cypress is a home you must tour this floorplan in person! To view our manufactured homes just visit our website or call the nearest design center to set up your appointment. Titan not only has mobile homes, but we also have modular and tiny homes available!