Champion Homes drew attention once again, during the Innovative Housing Showcase in Washington DC that brought manufacturing housing to the front yard of local politicians. HUD Secretary Dr. Ben Carson along with make politicians in DC visited the home show to see the innovative housing solutions and progresses of manufactured housing. Champion Homes were in full presentation so DC could get an in-person glimpse into their unique stance as an affordable housing solution in our current housing crisis.
As a direct retailer for Champion Homes, Titan Factory Direct couldn't be prouder of the stance our manufacturer is taking on affordable housing and their involvement in the innovative solutions showcase. Our partnered goal is to find innovative ways to address today's housing crisis, bringing affordable housing to all communities, overcoming stigmas and the removing the strict regulations that homeowners are currently faced with. At Titan we're proud to offer a wide selection of manufactured homes and modular homes that fill this economic gap. Take a look at some of our award-winning Champion floor plans.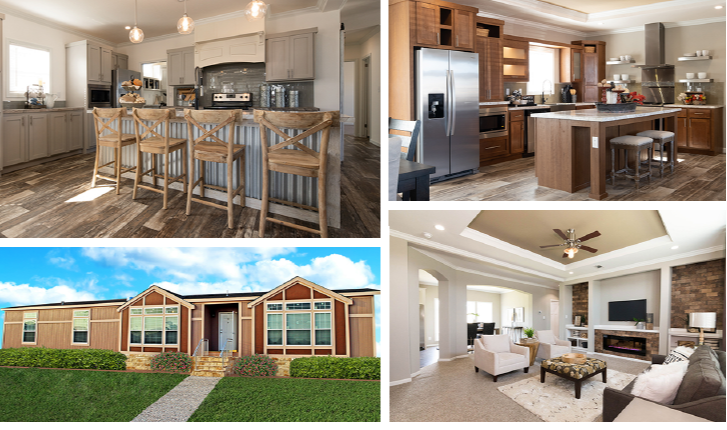 The Innovative Housing Showcase is a five-day event featuring new building technologies and housing solutions that are making housing more affordable for American families and homes more resilient during natural disasters. More than 2,500 people, including policymakers, housing industry representatives, media and the general public, were in attendance.
Dr. Ben Carson can be seen raising a few eyebrows to the unique design concepts and fun features in our Champion show home and agrees with the unique opportunity manufactured housing brings to the table. Secretary Carson agrees, we are having a severe crisis in the nation right now with affordable housing, and this home presentation is to show that there are innovative housing solutions available. "When people realize, for instance, that a manufactured house is not a trailer. And, it looks just as good as a site built home, costs 30-40% less, is more resilient when it comes to weather, all of these things are the kinds of things that people don't know and as we spread that information I think it will help with the crisis."
Manufactured housing has come a long way in a short number of years. There are have been huge innovations in the manufactured housing market that have produced these affordable homes, with beautiful features and amenities, that rival anything built on-site at half the cost. Take a factory tour of our Champion facility in Burleson, Texas to see just what goes in to building professional designed and engineered prefab homes.
As Secretary Carson continues to push for more flexibility with manufactured housing regulations and solutions to the housing crisis, we look forward to seeing the growth of manufactured homes, overcoming the stigmas, and growing solutions to the national affordable housing crisis.
Take a look at some of the interviews from Homes on the Hill at the Innovative Housing Showcase in Washington, DC.