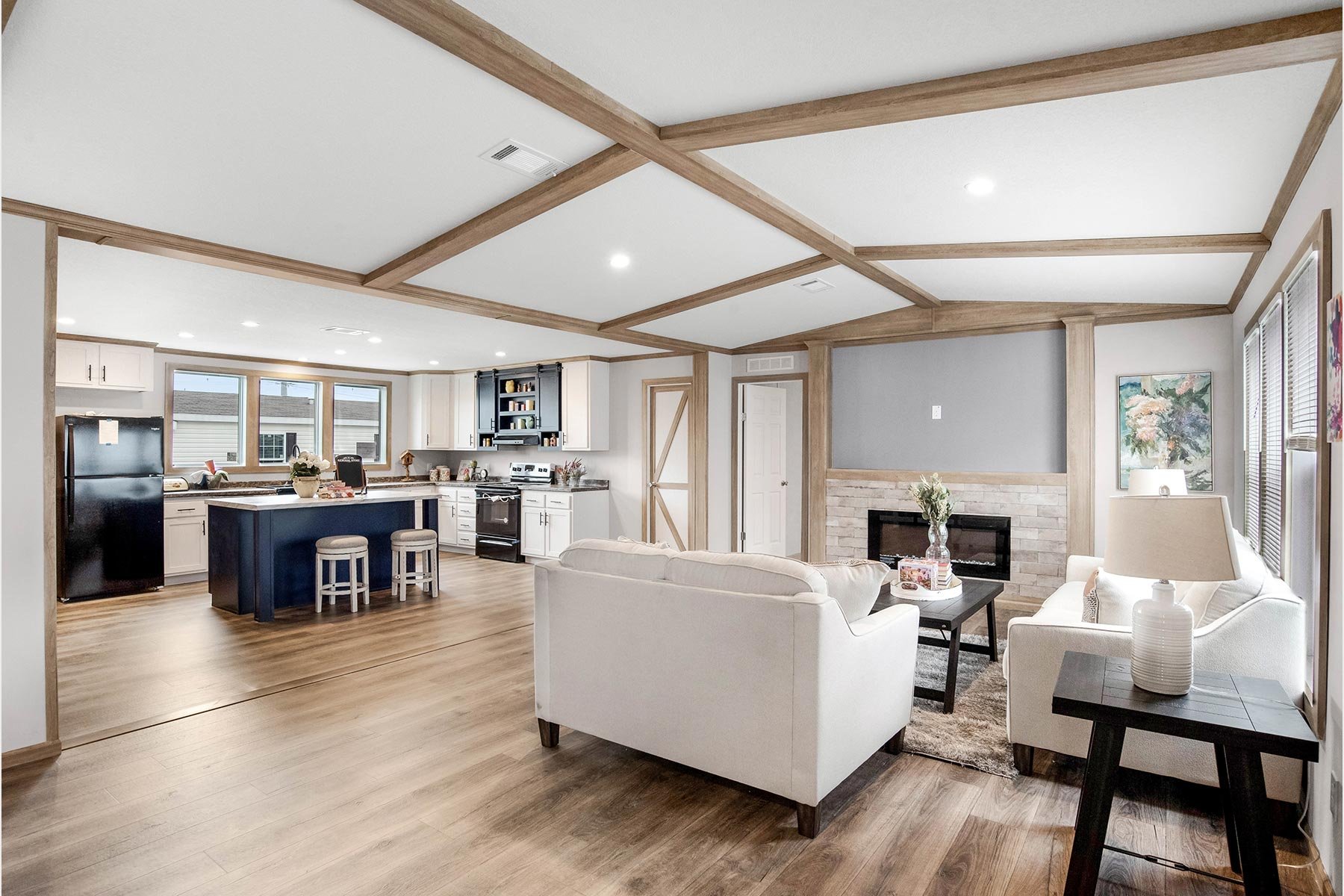 If you are looking for a luxury manufactured home, then look no further! Titan Factory Direct's newest model stands out from the rest. This double-wide floorplan is inviting and has you feeling right at home. So, keep on reading to learn more about this perfect prefab home.
One of our newest models is called the Bayou, this luxury manufactured home is a 3 bedroom and 2 bath double-wide home, that is 1,820 square feet. The luxury manufactured home has an accent wall with an electric fireplace, a vaulted ceiling with wood beams and wood trim throughout the home. This home is an open double-wide floorplan, which is great for entertaining guests.
The Kitchen has huge windows that bring in a vast amount of natural light throughout this double-wide floorplan, plenty of cabinets which gives homeowners a lot of space for storage. The kitchen also has a gorgeous blue island that brings a pop of color to this amazing double-wide floorplan. In this prefab home, next to the kitchen is a utility room that is fit for a full-size washer and dryer, which also connects to the second bathroom and extra bedrooms.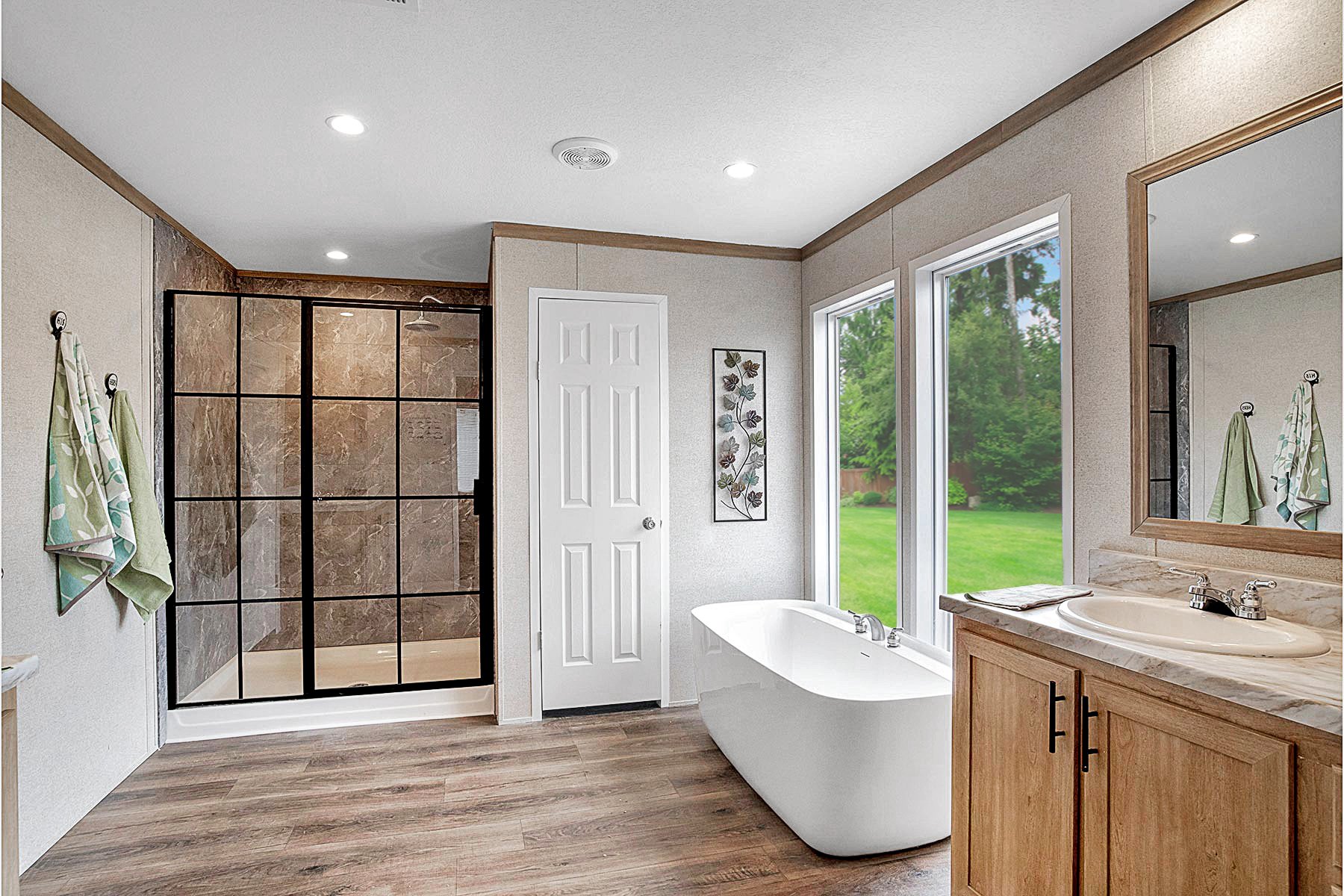 This prefab home also has a split floor plan, where the master bedroom is on one side of the home while the other two bedrooms are on the opposite side. The distance between the master and spare bedrooms allows our homeowners some privacy in their new prefab home, which is perfect if you are wanting some alone time after a hard day at work. This master bathroom in this luxury manufactured home is spacious and beautiful with his-and-hers sinks, a unique walk-in shower and separate soaker tub.
Titan Factory Direct has a variety of luxury manufactured homes and different tiny home floorplans, single-wide floorplans, double-wide floorplans, and triple-wide floorplans. The Bayou is a unique and stylish home. If you are interested in viewing this home to see if it's the perfect prefab home for you, please contact us to book appointment with a Professional Housing Consultant.