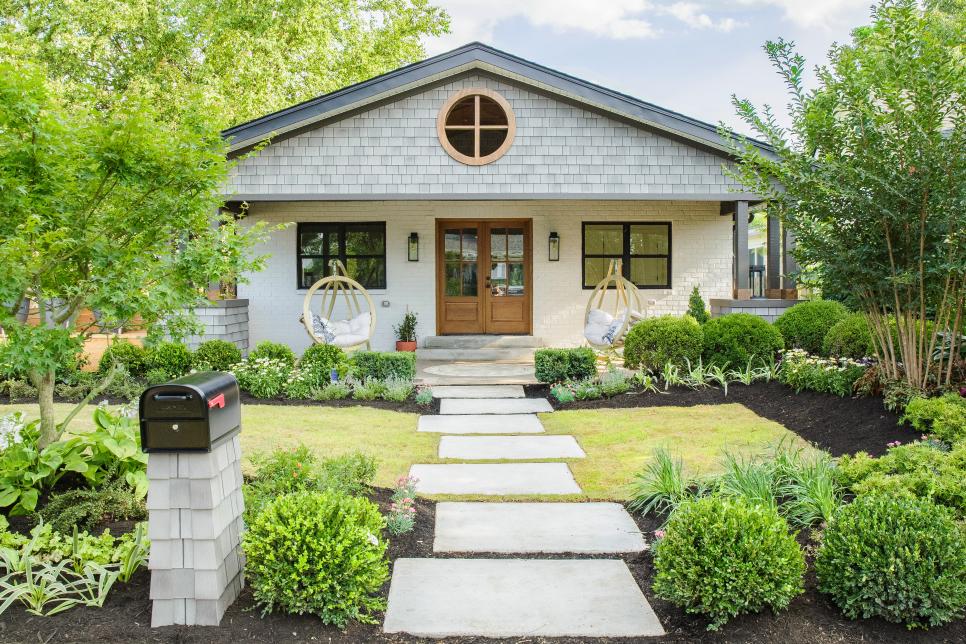 It's time to start planning for a beautiful, spring landscape around your prefab home. Not sure where to start? Check out these tips that will help make your front yard more welcoming while improving the value of your manufactured home. Before you roll up your sleeves and break out your tools (or call in the pros), have a look at this list of things you can do right now to get your yard in spectacular shape and having your mobile home looking AMAZING!
Your prefab home's front entry is the focal point of its curb appeal. By dressing up the front door you'll be able to make a statement. Give your prefab home's front door a coat of color with paint or by installing a custom wood door. If you have a porch with your prefab home, you can welcome guests in with a comfortable furniture that calls visitors to pull up a chair and just stay a while!
People usually look at the size of the lawn and shape of the front yard, but sometimes you can overlook a critical piece of the puzzle: Your actual manufactured house. The design and architecture of your home can help you build the perfect landscape and curb appeal around your manufactured home. By updating the house numbers, entry door lockset and light fixtures these changed elements can add style and interest in your curb appeal. Window boxes offer a fast, easy way to bring color and charm to your manufactured home's curb appeal.
Container gardens add a welcoming feel and colorful curb appeal to any mobile home exterior quickly and affordably. You can buy ready-made containers from garden centers or create your own with your favorite plants. For most landscapes, a staggered, asymmetrical arrangement works best to create a dynamic setting around your mobile home. If you have a mailbox, why not give it a bit of a makeover! Mailboxes should complement the mobile home and express the homeowner's personality. Dress up the mailbox by painting the wooden post to match the house's exterior color or even choose a hanging drop box that mirrors your homes trimmings.
Landscaping for curb appeal is at the top of many homeowners' to-do list. Maximizing your prefab homes yard's attributes and minimizing its problems to create a beautiful street-side view doesn't have to be difficult or expensive. And there can be some great pay-offs, like increasing the value of your manufactured home; No matter your style or plant preferences, these tips will help transform your mobile homes front yard into a beautiful area without breaking the bank. If you're interested in a trade in or a new mobile home, contact Titan Factory Direct.