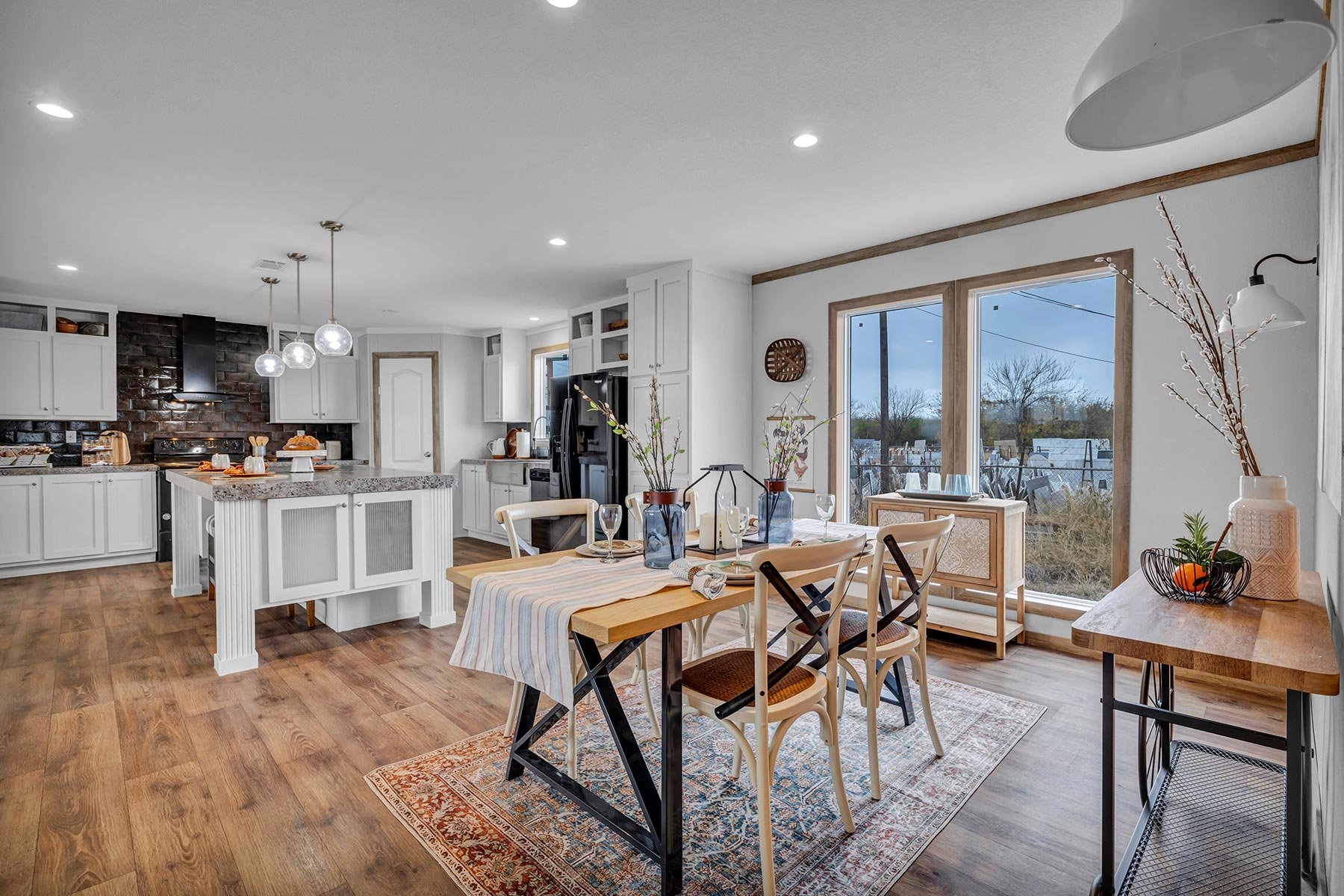 Champion Select manufactured homes are a signature line of affordable, quality-built homes manufactured my Champion Homes at their Texas factory in Burleson, Texas. With more color and customization options then the Redman series, these are a customer favorite for pricing, quality, customizations and size! The champion selection series offers single-section and multi-section floor plans from 427 sqft up to 2,300 square feet. The versatility of this line truly has the potential to offer a dream home for everyone. Again, we want to make sure our customers are finding their perfect home and we want to be a part of the process assisting customers every step of the way. Our Champion Select models are built by Champion Homes and are still affordable and are even more customizable, giving you the opportunity to build the home of your dreams. With mobile homes changing throughout the years Titan has been able to provide beautiful and up to date floorplan selection that customers will enjoy.
The Champion Select series has a variety of single-wide and double-wide homes to choose from, in our Redman Series blog we talked a little about how all manufactured home floorplans are built with American-made steel and that our homes are all quality built. This series is still made with the same solid construction, a 10-12 in. I-beam solid steel frame that is thicker and stronger than the industry standard. Champion homes are 5,000 pounds heavier than all competitors and when finished all are sprayed with a marine grade anti-corrosion spray that prevents rusting.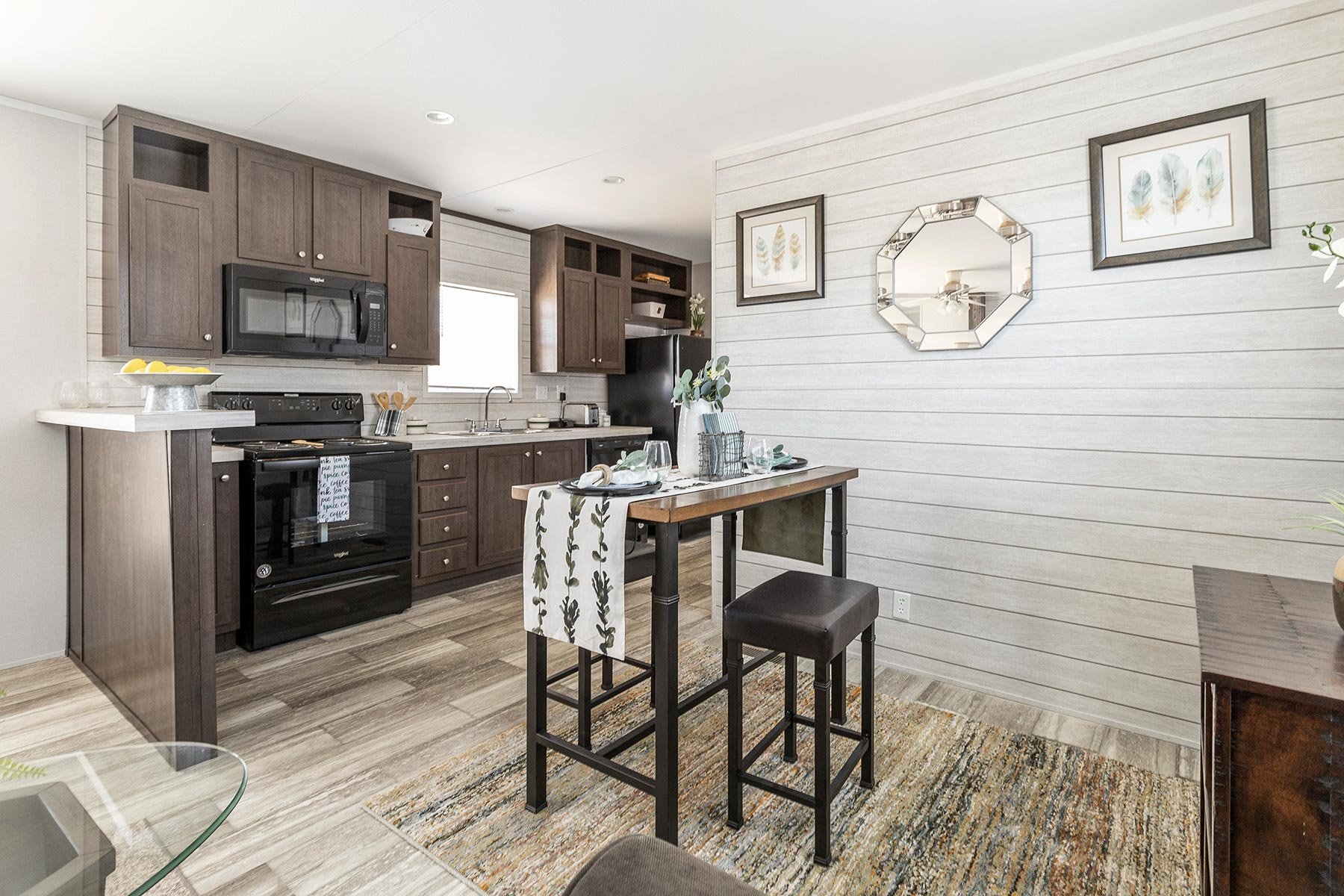 With Champion Select manufactured home series, the biggest stand-out is the variety of options you can selection from. Many of the available floor plans come a with a mix of VOG and tape-and-texture walls throughout the home. VOG panels are predominantly in the "wet" areas, while tape & texture will be in the bedrooms and living areas. These each have a variety of custom colors and textures that can be combined to create a unique color scheme for your home. By choosing a Champion Select model you are also able to upgrade the VOG and have tape and textured all throughout the home. Many of these manufactured home floorplans come with an entertainment center that is located in the living room, 42" cabinets fully shelved and lined and variety of color options for everything.
Another wonderful thing about Champion Homes models are the windows, they are larger 30x72 dual pane windows that allow a vast amount of light to enter in each room, without affecting your inside temperatures. Champion Homes dual pane windows are more energy efficient than single pane windows, with the added insulation the inside temperature of your home is stabilized by keeping the outside hot or cold air from entering. By being more energy efficient these homes will reduce your monthly energy bill and prove to be a smart investment in the long run. These windows come standard in all single and double-wide mobile homes, they open very easily which is great because it makes cleaning a breeze.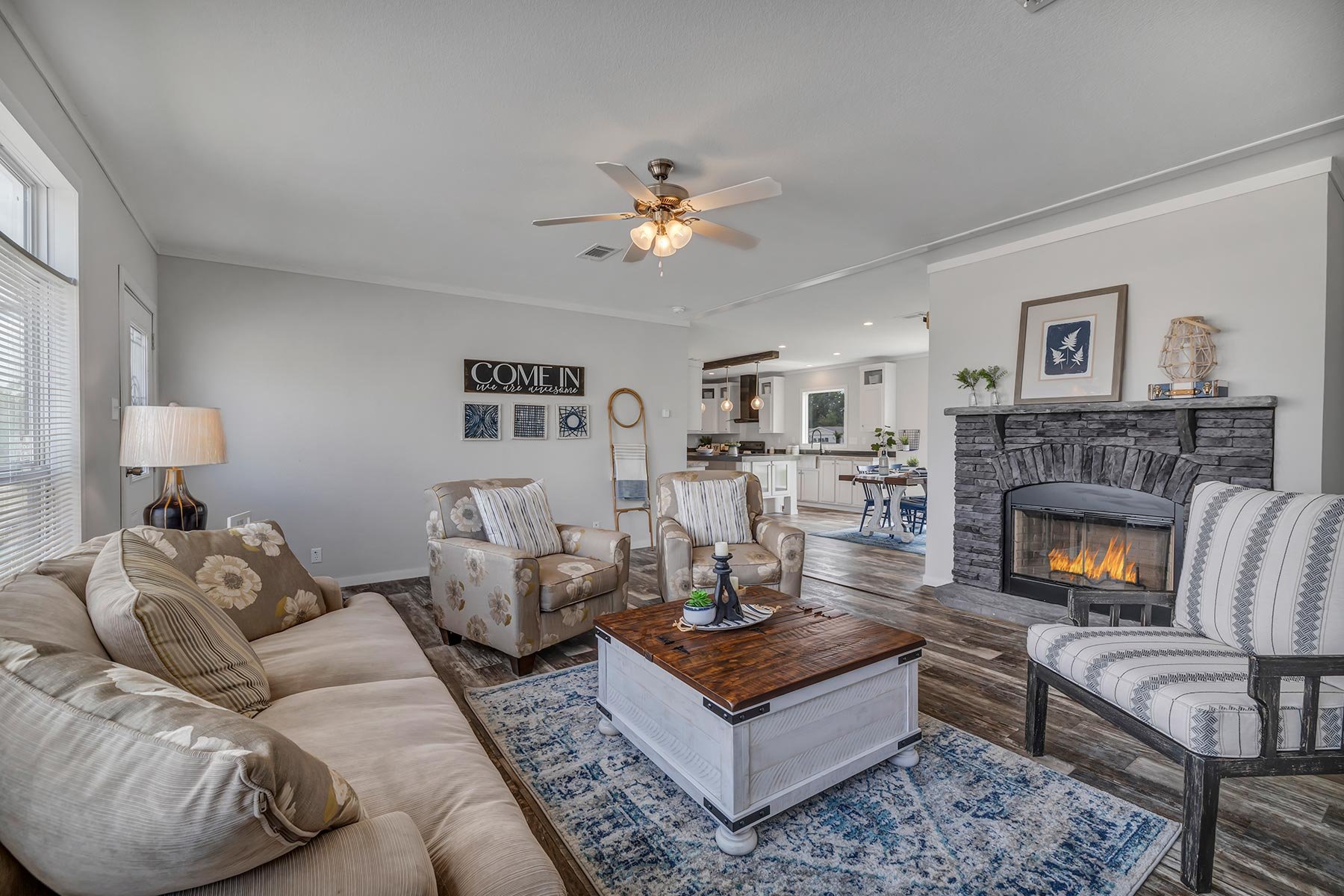 Champion Select master bathrooms come standard with a stand-in shower, but feature an upgradable a glamour bath which includes either a larger stand-in shower or a shower and a huge soaker tub. Champion Select mobile homes feature a double vanity in the master bathrooms as well as a spacious walk-in closet. Lastly, these mobile homes feature built-in utility rooms that fit a full-size washer and dryer. These manufactured home floorplans are unique to Champion, no other manufacturer can provide the affordability and customization options.
The Champion select manufactured home floorplans are a beautiful mobile home series, and we only named a few customization options that are possible. To check out all of our Champion Homes floorplans visit the nearest design center and meet with one of our amazing housing consultants to begin the journey of homeownership! What "must-have" home feature would you like to have in your new mobile home today?