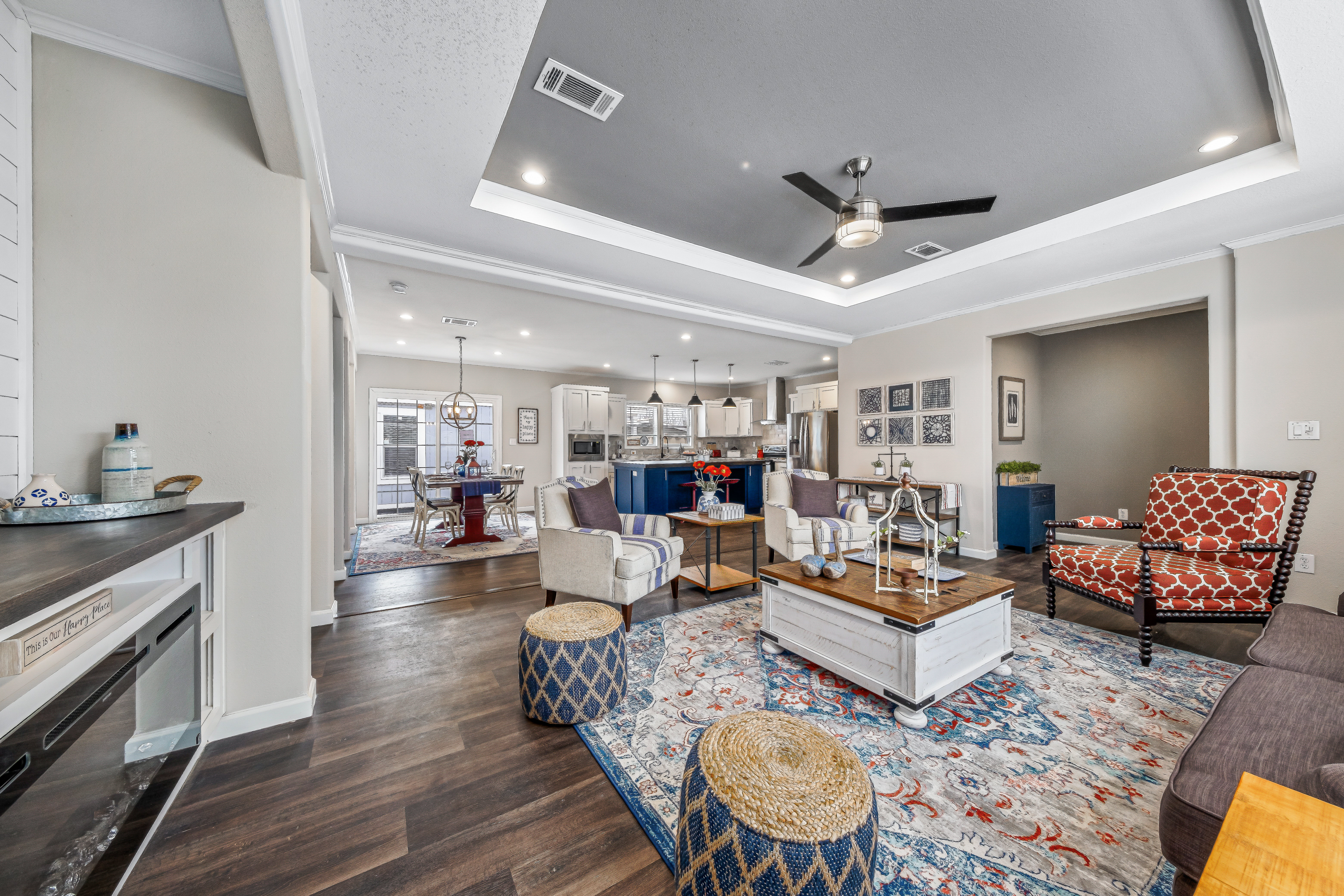 Here at Titan Factory Direct, we want to assist you every step of the process in purchasing your mobile home! Some of the most common questions we receive are focused around new home financing. Here are a few tips on how you can financially prepare for a new manufactured home purchase.
To start, get pre-approved before visiting a manufactured home dealer. A pre-approval letter from a lender is a thorough inquiry into your finances. A lender will pull your credit history, verify your income and assets, review your financial situation before giving you a mortgage approval for your manufactured home. Once approved you and our housing consultants will know what your manufactured home budget is helping to make sure you fall in love with a home that is within your budget. If you're not sure where to start your pre-approval process, here at Titan Factory Direct, we can assist you with the process for getting approved by one of our lenders.
Next step would be to try and stay away from making any big purchases before closing on your new mobile home. Homebuyers like to prepare for their new mobile home by purchasing furniture, appliances, etc… but keep in mind your loan isn't complete after you receive your pre-approval letter or even when you sign final paperwork. The lender continues to check your finances especially the day of funding on your mobile home, they'll repull your credit to see if there are any new accounts or if existing accounts have higher balances.
Meeting lender requirements quickly is also a huge benefit for locking in the best interest rates. The lenders will typically want the most updated pay stubs, W-2 forms and tax returns from past years. As lenders and financing specialists are working hard to prepare your home for financing, it's important to be available for any last-minute or supporting documentation requests. The faster you can reply with supporting information the easier the loan process can be. Also having the down payment ready and verified will help prevent any closing delays.
After closing our Titan Factory Direct consultants will communicate with you throughout the process to get the project completed smoothly. Watch out for calls, Text and Emails from contractors, Lenders, and Titan factory direct office personnel to keep you updated on the Next steps. It's important to be available during business hours to keep the lenders informed. There will be some hick ups and delays that occur, but it's all very normal and expected when completing a new home. But don't worry we are always here to help, so lean on Titan to give any needed instruction throughout the process.
Purchasing your first manufactured home can be stressful and a little frightening, but Titan Factory Direct makes the process easy by assisting you throughout everything. When you are ready to make the next step just know our consultants are waiting to help! Are you ready to find your new mobile home? Contact a Titan design center to set up an appointment today with a manufactured housing professional.