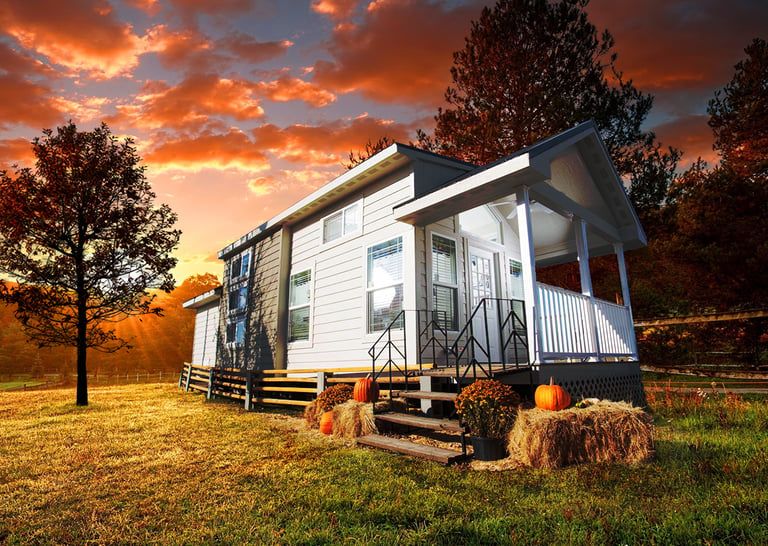 Although Park Model Homes and Tiny Homes are similar in a few ways like being modern, small, and even leaving a 'tiny" carbon footprint, they are two very different types of homes. Let's take a deeper look into the differences between tiny homes and park model homes.
Park Model RVs, also known as Park Model Homes, are unique trailer-type RVs that are built in compliance to ANSI housing standards. That means these homes are held to rigorous RV standards. Like all our manufactured and modular homes, our park models are also built in a controlled factory setting, limiting exposure to outdoor elements and maintaining the integrity of the materials. They are given a blue and gold RVIA seal certifying that the park model has been inspected and passed extensive testing. Tiny Homes on the other hand follow a more lenient building regulation.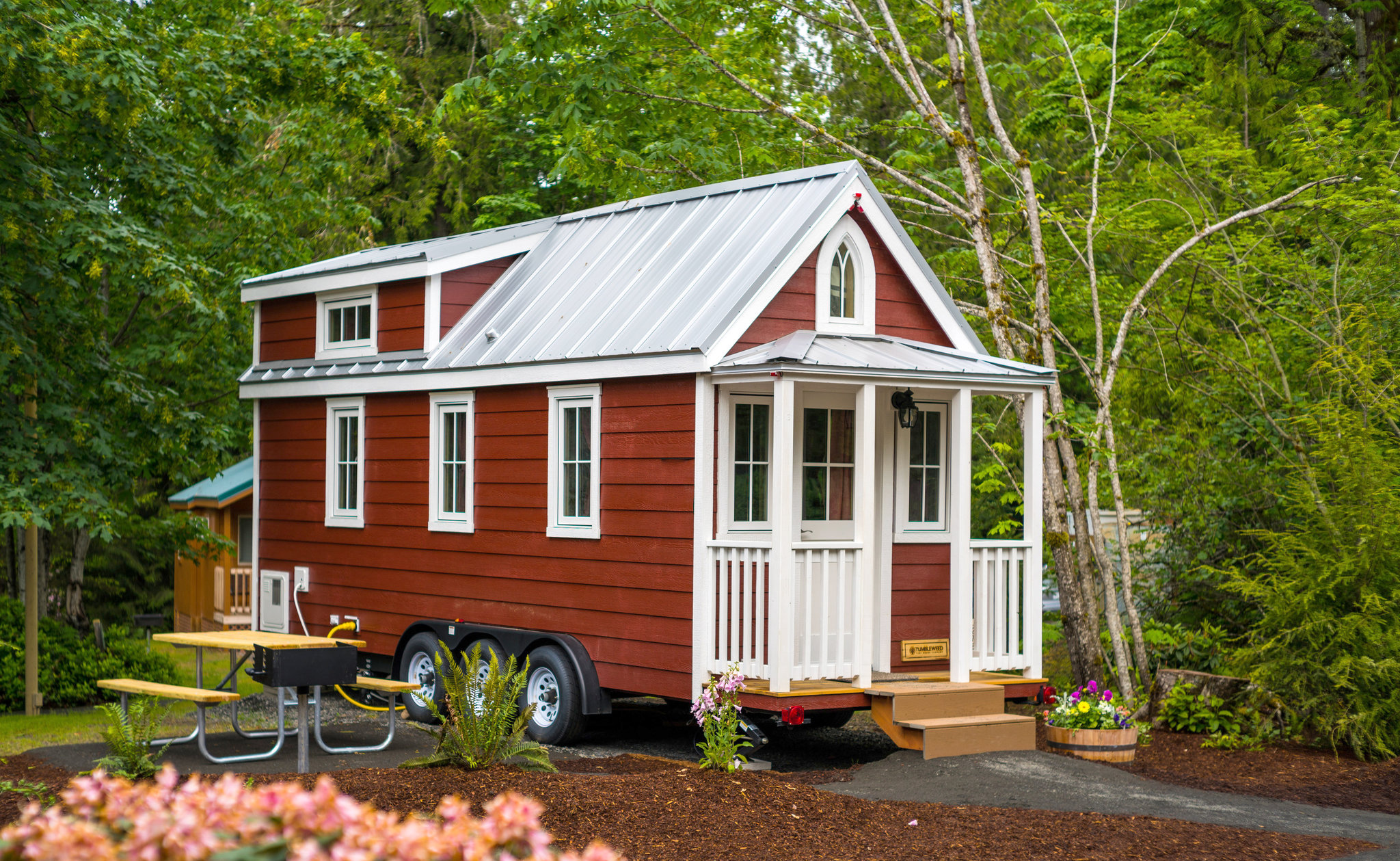 A Tiny Home can be built by any person or entity, can be built to any specifications (meaning that they have no code to go by) and they can use any type of material. There is a lot of flexibility in the size and layout of a tiny home, and they typically range below 200 sqft. The overall attraction of a tiny home is usually the lower cost of housing and the appeal of living smaller. The low price of a tiny home is a common misconception. Because you are not seeing bulk material discounts, and the design concepts in a tiny home require custom-dual purpose designs, the cost per square foot can increase substantially.
When finally completed, there is an added obstacle in finding bank financing and insurance due to the lack of housing standards and certifications. This can also provide similar obstacles in where to place your home due to local housing requirements or community standards. This is an obstacle Park Model RVs have been designed to overcome.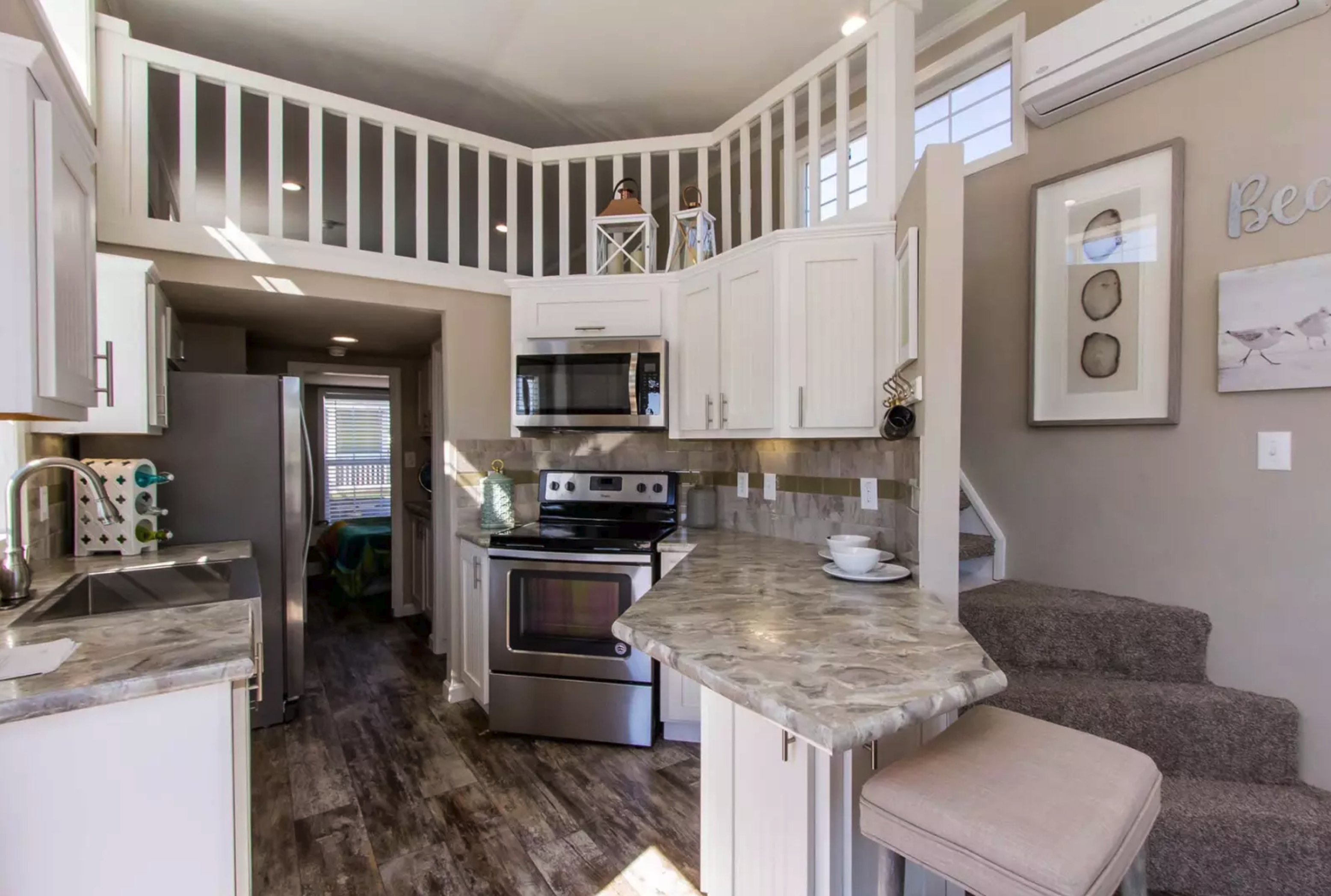 Park Model Homes are similar to tiny homes but are built to RV standards. They must be 400 sqft or less and are built on a single chassis that is mounted on wheels, which allows these homes to be moved from place to place. Because park model floor plans are build in a manufactured homes factory and designed by professional engineers, they are designed to optimize space and convenience. The amount of space is important because all floor plans are designed to provide as many full-size amenities as possible. These park model homes are of the highest quality and workmanship and go through rigorous testing before they are certified to leave the factory.
Titan offers a variety of different park model floor plans to choose from, each with different styles and fit for all customers. The great thing about our park model homes is that customizations are available to our customers. With a park model, you can add a small loft which is great for just a little more room, as well as a metal roof and electric fireplaces. These customizations can even extend to the outside with outdoor fireplaces and standard or custom porch options, like front and back porches, covered patios and even a wraparound porch!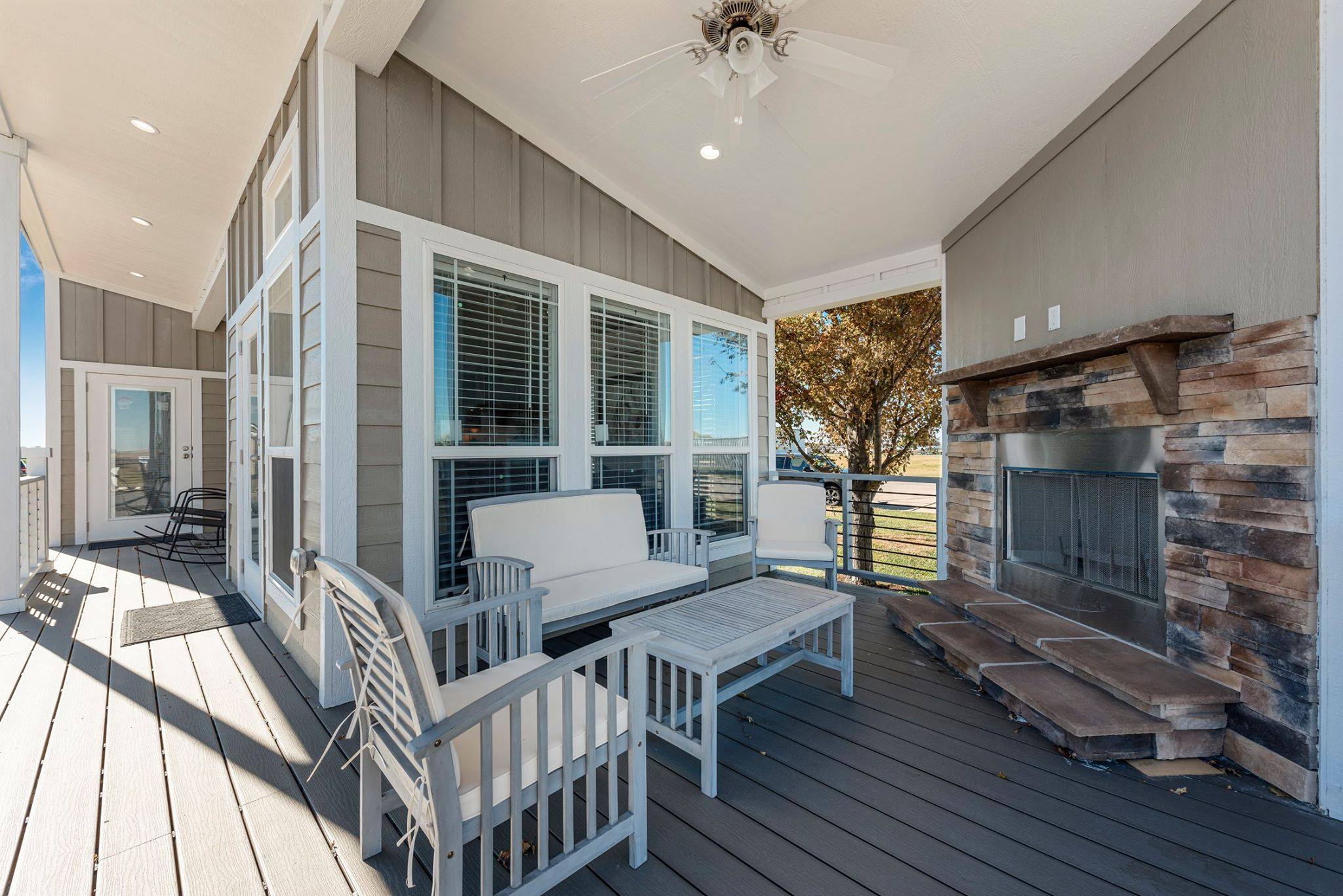 The reason why Park Models are so popular in today's world is because it is a perfect home for people who are looking to downsize and simplify their life. By doing so, people are able to enjoy a more minimalist lifestyle. If you're considering going tiny, we encourage you to peek inside a park model. They open feel and small footprint is sure to leave an impression.
Take a look at our park model floor plans now at TitanFactoryDirect.com or set an appointment today to see a park model home in person.