Tiny homes have been gaining popularity lately, and I can definitely see why. The simplicity of a small space gives a "no muss no fuss" feel. Park Models, which are Titan's version of tiny homes, are built with all the necessities of a home are an incredibly versatile solution to many housing dilemmas. Park models are built with less than 399 square feet of living space, not including the optional lofts or porches.

---
With more and more people seeing the benefits of park models, the movement has taken over the United States recently, proving it is more than just a trend. Because these homes are actually classified as a recreational vehicle (RV) the homeowner has a lot of freedom as far as where they can place the home, mobility and financing.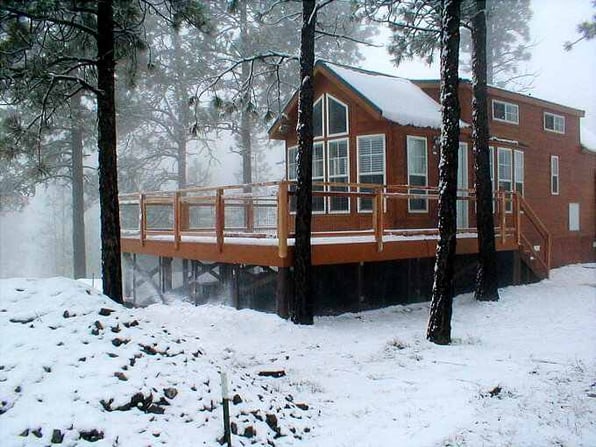 While many park model homes are placed in communities with additional amenities, they also make great vacation cabins, rental investments and guest living quarters. Many families are placing a tiny home on their land to have as extra living space. This is a great option if you have a parent or adult child come to live with you.
A park model is not like other manufactured homes because it is assigned a VIN number like a vehicle. There are also different financing options that apply for these homes because of their classification, as well as different building codes than manufactured, modular or site built homes.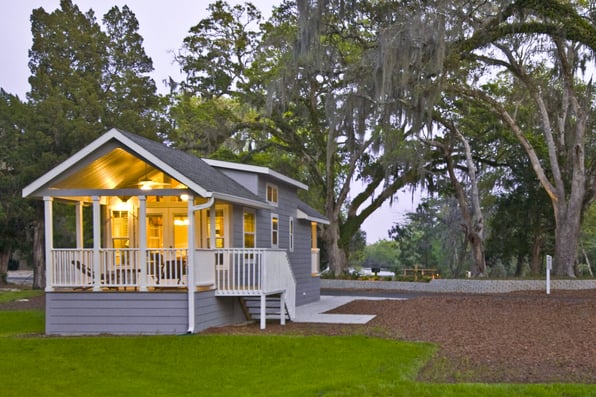 Is a park model a good investment for me?
---
If you have been looking to downsize, simplify, add extra space or travel then a park model home might be a great investment for you! Going to look around at the different options available will give a better idea of whether or not a park model is a good fit for you. If it is something you or your family has been considering you should definitely take a look at park model options, who doesn't want to simplify!